Kelowna Pride Week is back! Due to the ongoing pandemic, Kelowna Pride Week has shifted to October 23 - 31, 2021. Below are the highlighted top marque events happening during the week, If you are looking for even more events, head to Tourism Kelowna's Events Calendar to find all of the events happening throughout the week.

Know Before you Go
For all indoor events, all people over the age of 12 must be fully vaccinated against COVID-19 and present a valid BC Vaccination Card with a government-issued photo ID to attend. Masks continue to be mandatory in all indoor settings.

Downtown Bike Derby + Beers for Queers at Jackknife Brewing
October 26, 5:15 pm, meet at Rotary Centre for the Arts (RCA)
In place of a traditional march, Kelowna Pride Society will be hosting a queer bike rally through downtown Kelowna. After departing the Rotary Centre for the Arts (RCA), participants will follow a route along the following streets, Cawston to Ellis, Ellis to Lawrence, Lawrence to Water, Water to Richter, and finally Richter to Baillie. On arrival at Jackknife, participants are invited to enjoy a casual social. Jackknife's outstanding brews and pizzas will be available for purchase, and sales of feature beers will go to support selected local charities. Bike parking and lockups are available at Jackknife. Click here for more information and to RSVP.

Trans + Non-Binary Storytelling Evening and Social 
October 28, 6:30 pm at Mary Irwin Theatre, RCA
Part 1:
Upon arriving and entering the theatre Samten Stobbe (She/Her/They/Them) will serenade patrons. Trans, non-binary, and gender-diverse folks will share their journeys of transition in this live storytelling event. If you would like to share your story, you are welcome to do so via one of the following methods:
In-person at the theatre 
Pre-recorded (Kelowna Pride will assist with recording)
Anonymously: participants can submit a written copy of their story and one of our hosts will read it aloud during the event.
Following the sharing of journeys, attendees will be invited to ask questions about people's transitions.
Part 2: 
Following Part 1, there will be a casual and informal social in the Atrium of the Rotary Centre for the Arts. There will be live music performances throughout the evening. The upper mezzanine, outside the Mary Irwin Theatre, will be an alcohol-free space, however, liquor service will be available in the Atrium. Click here for more information and to register for the event.

Kelowna Pride Festival 
October 30, 11:00 am to 4:00 pm at Rotary Commons, RCA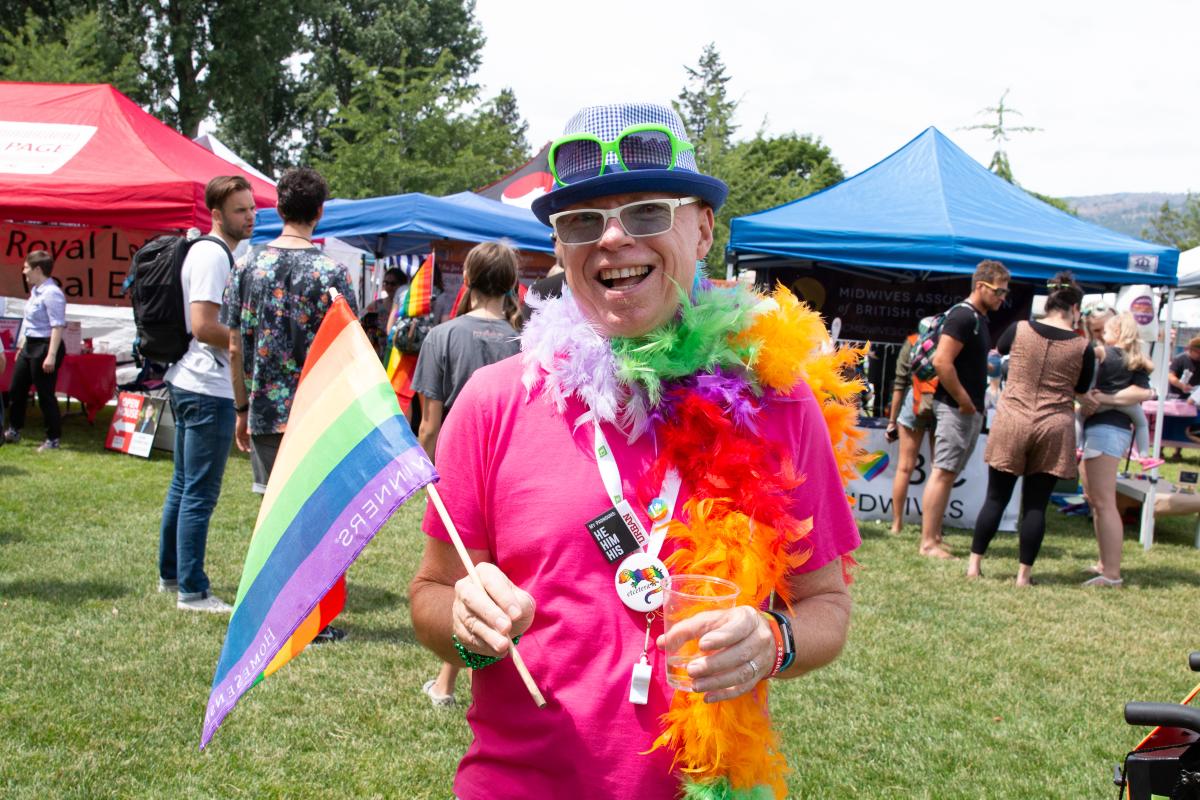 Photo by: Brandon Dodds & Kelowna Pride. Kelowna Pride 2019
Vendors will be located on the lawn outside of the Rotary Centre for the Arts. Patrons will be invited to flow through this vendor space in one direction, per current provincial health regulations. Physical distancing is required and event capacity will be managed at all times. Click here for more information, registration is not required.

Kelowna Pride Cabaret
October 30, 7:00 pm at RCA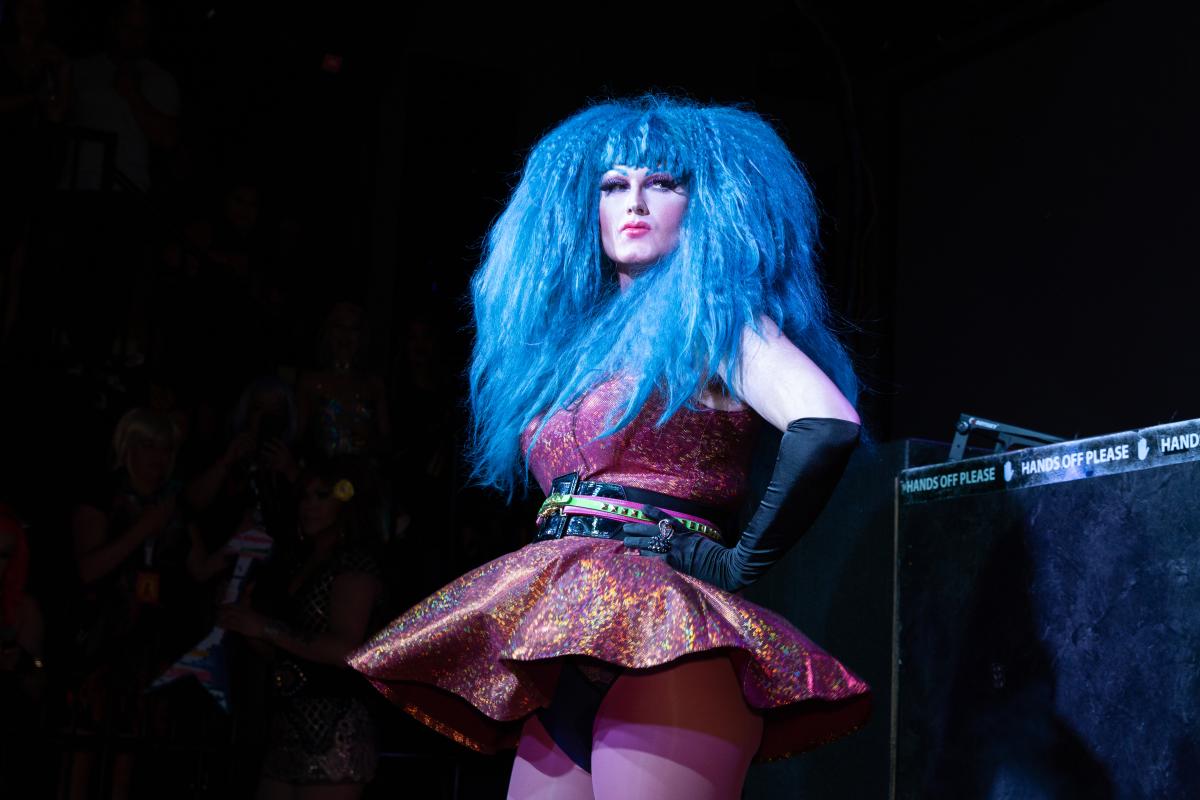 Sasha Zamolodchikova. Photo by Brandon Dodds & Kelowna Pride
Kelowna's Next Drag Superstar's 10th Anniversary show may have been postponed to 2022, but Kelowna Pride still wanted to create a fabulous evening of queer entertainment for the community. Following the 2021 Kelowna Pride Festival, join the exciting Pride Cabaret in the Mary Irwin Theatre, featuring live music, dance, drag, and more—all from LGBT2Q+ identifying artists! The Pride Cabaret will run from 7:30 pm for approximately 90 mins, with a brief intermission between sets. Tickets $20 + GST. Please note that liquor service will be provided at the RCA Mezzanine bar. Click here for more information and to get tickets.