Sun-kissed, fruit-full, and ripe with possibilities. One look at the vineyards, orchards, and rolling farmland surrounding Kelowna and you can tell: British Columbia's fastest-growing city is rooted in agriculture. Combine the city's knowledge capital with the region's natural attributes it's no surprise that Kelowna is a compelling host destination for conferences in the agriculture, agtech, and agri-food sector.
"Grown-in-Kelowna advancements are helping address issues related to agriculture and climate change, not to mention food security," says Corrie Griffiths, director, economic development commission, Regional District of the Central Okanagan. "When organizations choose to meet in Kelowna they get to experience more than our dynamic culinary and wine scene and our beautiful landscapes; they also gain access to local industry thought-leaders and innovators shaping what we eat and where it's grown in the future."
Agri-science Knowledge Hub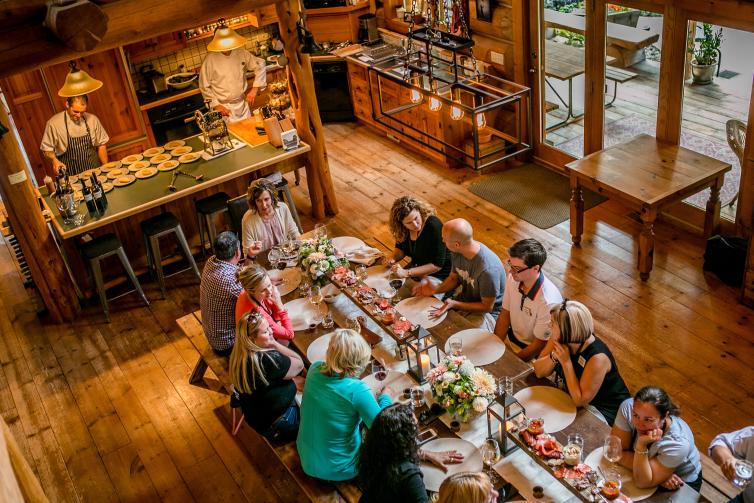 Photo by: Michelle Appleton
Subject-matter experts versed in plant science, agri-manufacturing, agtech, viticulture, cannabis extraction, and their related subsectors, are conducting their research at the University of British Columbia Okanagan, at the Summerland Research and Development Centre, and at Okanagan College. Some of the latest advancements in water, soil and pest management, plant cell science, and food security are being created locally, a natural draw for conferences looking to incorporate local thought leadership, the latest research, and networking and collaboration opportunities in their conference agendas.
"One of the benefits of hosting agriculture events in Kelowna is the opportunity to leverage our knowledge capital," says Jennifer Horsnell, director of business and destination development for Tourism Kelowna. "And that's where we come in – when organizations are considering Kelowna we can help link planners to our local network." Having a local expert champion their conference helps organizers grow their organization's membership and delegate attendance and can also help shape the event's programming by providing opportunities for delegate networking, collaboration, and more.

Growing with Possibilities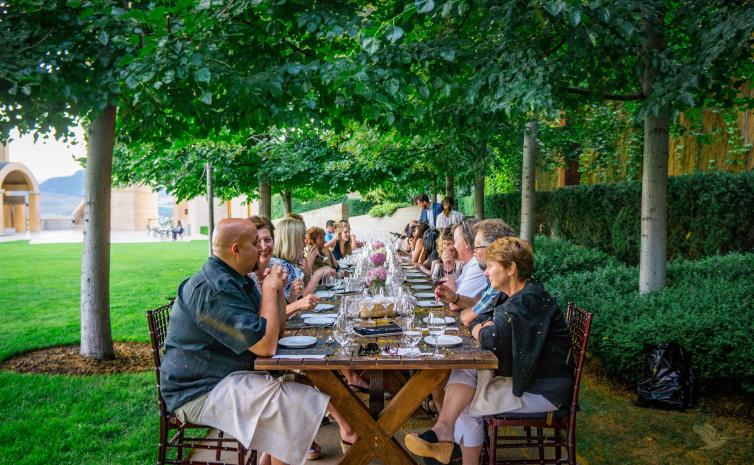 Creative meeting planners know a great event is more than the quality of its speakers, breakout sessions, and networking events. The best events also incorporate immersive, meaningful experiences, of which there is no end when it comes to agriculture and viticulture in and around Kelowna.
When agri-focused organizations meet in Kelowna, they can participate in farm-gate and winery tours, taste the local terroir at farm-to-table events, team build in community gardens, enjoy early morning yoga in a vineyard, cidery or lavender farm, and more. Here are some of our favourite ways to incorporate agricultural experiences into your conference agenda
Host an early morning or evening group yoga class at Okanagan Lavender Farm, a grower, producer, and distiller of sustainable botanical products. Aromatic and abuzz with the sound of bees pollinating hundreds of lavender and herb plants; with its scenic views, the lavender farm is the perfect respite from a bustling conference program.
The roots of British Columbia's wine industry first took hold in Kelowna. The region's unique terroir, influenced by the sun, soil, mountains, and lakes, distinguishes the vintages created here from anywhere else in Canada. Some five wine trails and 44 wineries (and 180 others within a short drive), pair perfectly with the farm-to-plate philosophy of the region's growers and chefs. Craft beer is booming in Kelowna and when it comes to locally made cider, you cannot beat BC Tree Fruits Broken Ladder Cidery. The tasting room is a refreshing stop on any group outing.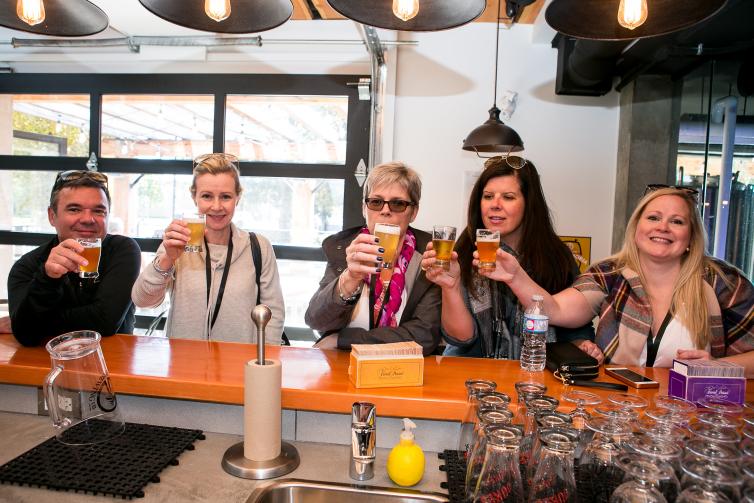 Photo by: Memories by Michelle Kelowna
Bidding on and securing high-profile conventions is a highly competitive business. By sharing knowledge and influence and by capitalizing on the area's natural attributes, Kelowna is well positioned to welcome conferences in the agriculture space.
---