The day has finally arrived. BreakOut West 2023 gets underway today! The four-day music industry conference and three-night music festival will see some of the best-emerging acts in Western Canadian music visit the Okanagan. 
Not only that, BreakOut West will also see industry professionals, delegates and conference speakers from across Canada, the U.S., Norway, Germany, Japan, Hong Kong, Mexico, France, the UK, Estonia, and the Netherlands descend upon Kelowna.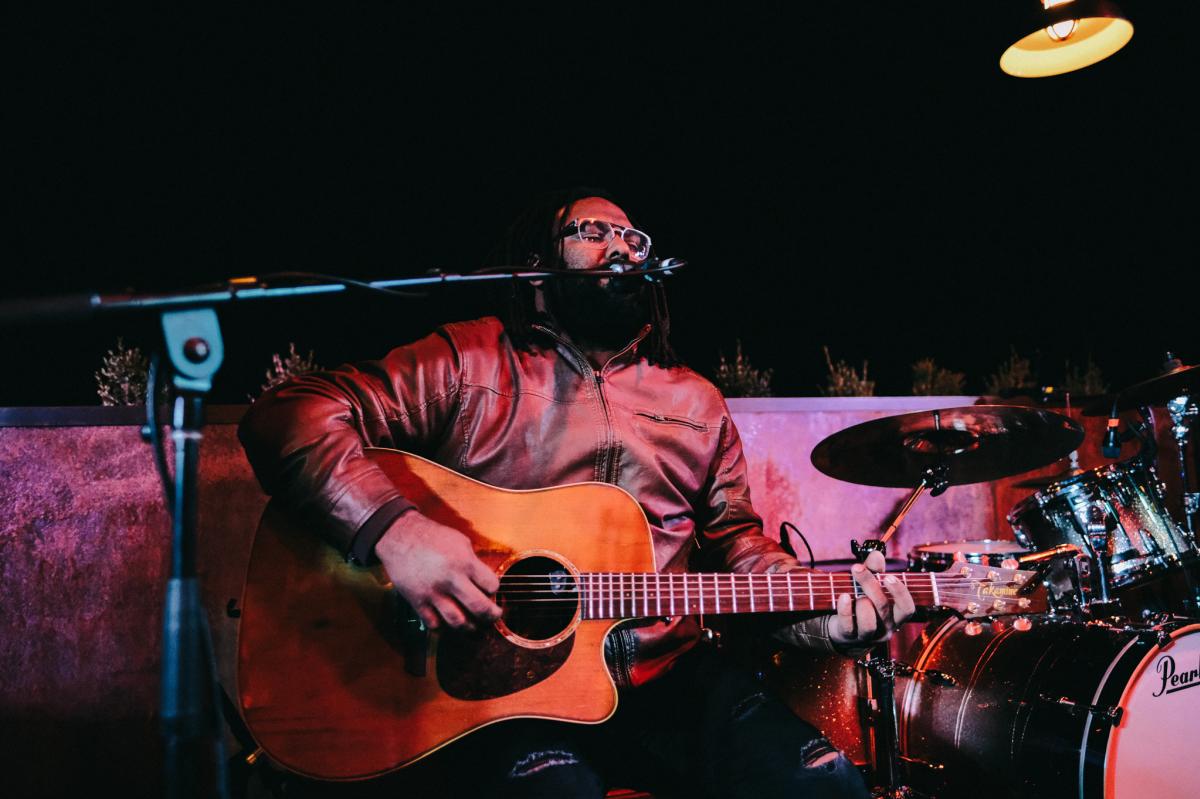 Photo credit: BreakOut West, Kelowna 2018
BreakOut West is the largest music industry event in Western Canada. The event is organized by the Western Canadian Music Alliance out of Winnipeg, MB. BOW visits a different Western Canadian city every year.
At the time of writing, there are just a handful of festival wristbands remaining. For $20, you can enjoy over 60 artists across multiple venues in Kelowna's Cultural and Brewery Districts. Get yours here.
The music you can see ranges from hip-hop and country to folk and pop, meaning you can try something new or settle into the sounds of your favourite genre. You can take a peek at the entire festival lineup here.

So, which venues will be hosting the BreakOut West festival?
Tucked away at the back of the Kelowna Community Theatre in the Cultural District, the Black Box is an intimate venue that is a great spot for all manner of performances. During the festival, the Black Box will host 19 performances and will also function as the 'official after party' spot for the BreakOut West festival.
One of Kelowna's premier independent craft breweries, BNA has an onsite tasting room, full-service eatery and bowling alley. With tasty eats and brews (the 76 Wolverine or the Animal are my tips), it's easy to see why BNA is a hit with locals and visitors alike. BNA will host 16 performances during the BreakOut West festival.
One of Kelowna's most iconic resorts, the Grand Okanagan Resort, is a central spot for BreakOut West 2023. The Grand is the location for the conference portion of the event, and there will also be six festival performances at the hotel as well. Also, if you're looking for a great spot to enjoy a cocktail or bite on the water while you're in Kelowna, OAK + CRU inside the resort is a great little eatery.
The Kelowna Curling Club is a welcoming spot in the north end of town. Of course, they're always happy to welcome curlers, but the arena is also a venue for a wide variety of other events, too. During the festival, the Kelowna Curling Club will host 16 musical performances. And, if you're around after BreakOut West, poke your head in and ask them about curling. They'd love to chat!
Kettle River is a funky independent craft brewery in Kelowna's burgeoning Brewery District. An intimate space with colourful art, Kettle River offers plenty to quench your thirst, as well as an in-house kitchen called Provisions. Kettle River will host 12 performances during the festival.

Metro Hub | 1265 Ellis Street
The newest venue on this list, Metro Hub, is a modern, industrial chic space that will host 16 live music performances during BreakOut West 2023. Metro Hub is also a social action enterprise, with a portion of its proceeds going to assist those experiencing profound material poverty, including homelessness.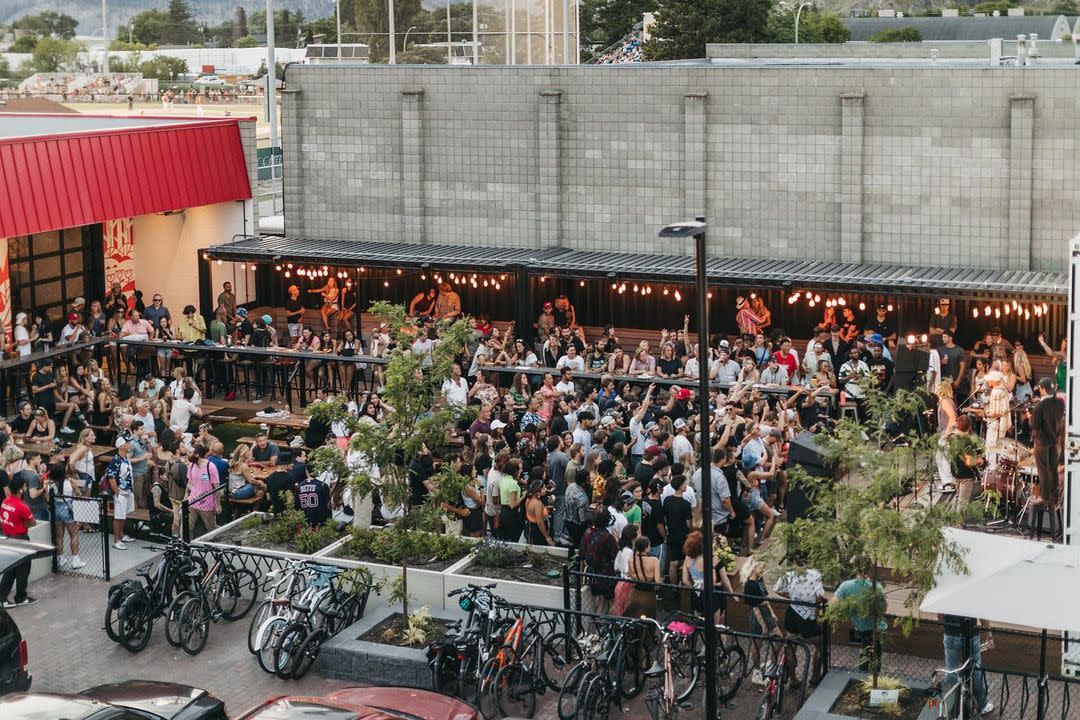 Photo credit: Red Bird Brewing
Currently one of my favourite spots in Kelowna, Red Bird is an independent craft brewery that features both indoor and outdoor performance spaces. In addition to their beer (the Lady of the Lake lager is my tip), they also offer pizza, tacos and more. Across their two spaces, Red Bird will host 29 performances during the BreakOut West festival.

This is the third time BreakOut West has been hosted in Kelowna. The event previously visited Kelowna in 2010 and again in 2018. 2023 is sure to be lots of fun, so don't miss out! Visit breakoutwest.ca for more information.