Kelowna is getting its own Fringe Festival, and with performers/companies from the Okanagan to South Africa participating, it's already an international event!
The inaugural event will see 12 companies put on multiple performances in four downtown Kelowna locations.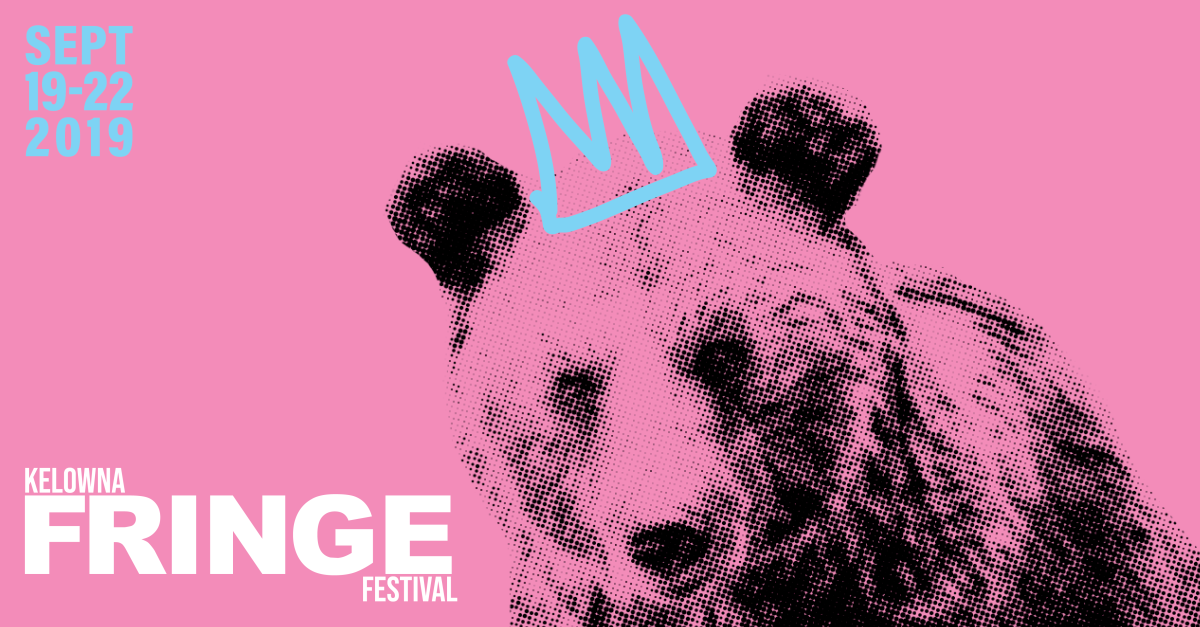 There are several commitments that make Fringe Festivals special. For instance, there's no curation (artists are selected by lottery - including the local acts), there are no parameters or censorship on content, and there's a dedication to accessibility for all (fees and ticket prices are kept low with a 100% of the ticket price going to the artists).
Tickets are just $15 per show, including a $2 ticket fee (plus a one-time Kelowna Fringe Festival membership fee of $5). Those purchasing tickets to more than four shows will receive a bulk discount (tickets reduced to $13 per show). 100% of the ticket base price ($13 on a regular ticket) goes to the artists, while the membership fee will go towards supporting the Fringe.
The new annual Kelowna Fringe Festival has been organized by a committee of the Arts Council of the Central Okanagan (ARTSCO), and the schedule has been carefully managed so that audiences can catch every show if they so wish. The schedule and tickets for the 2019 Kelowna Fringe Festival can be found on the Kelowna Fringe website.
Executive Director of ARTSCO, Dustyn Baulkham, is looking forward to Fringe and hopes the community is, too:
"We have been planning for well over a year and now that it is nearly here, we're getting very excited! The response from the community has been wonderful and we hope that will continue with lots of folks coming out to take in the shows and to support the Kelowna Fringe Festival! I hope Kelowna is looking forward to this new cultural event. "
Baulkham says there are many ways that locals can get involved with the new Kelowna Fringe Festival:
"The big thing is bums in seats - the more people that attend the shows, that will help make the Kelowna Fringe Festival a success and assist us in making this a reality for years to come. However, we also have some volunteer and billeting opportunities available that folks can learn about on our website, as well as some limited, premium advertising spots in our Fringe program, too. Ultimately, we're grateful for all support and look forward to bringing a true Fringe Festival to Kelowna!"
See you at the 2019 Kelowna Fringe Festival - September 19 - 22.
You can find more information at Kelowna Fringe Festival's website.