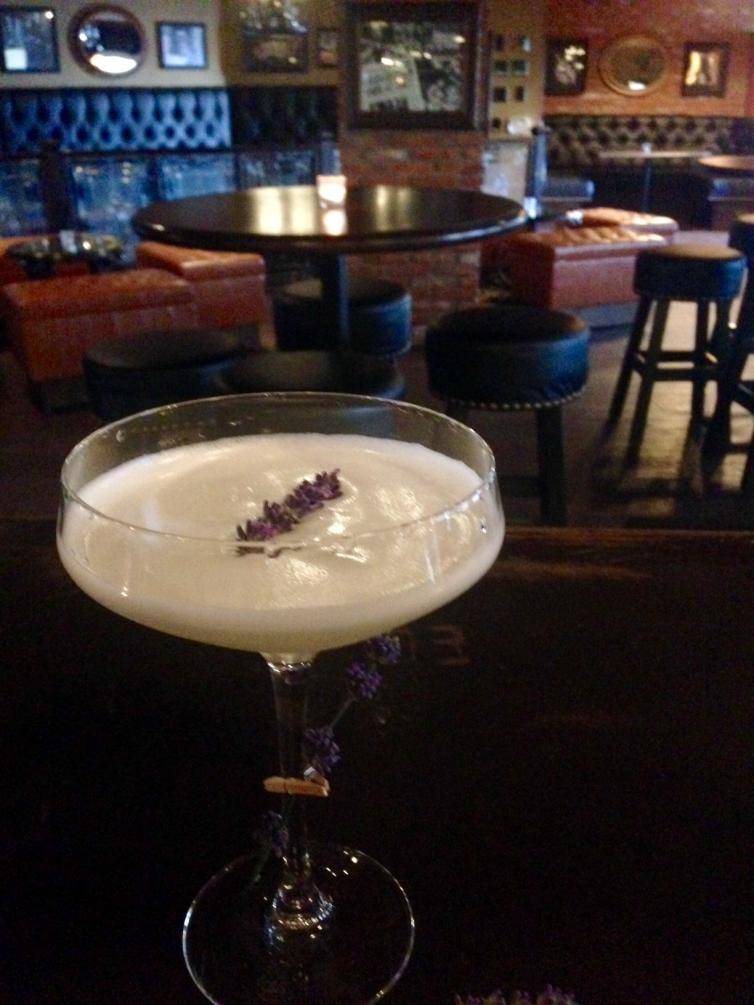 Peach Street Sour (refreshing summer beverage that captures the vibe of Kelowna's street-side fruit stands)
My family and I have been big supporters of buying local since the beginnings of our farm-to-table Indian food concept (at Poppadoms) and now Paisley Food Co. My weekly grocery shopping trip includes the Kelowna Farmers' and Crafters' Market and several other local fruit stands and markets.
Recipe
1.5oz Urban Distillery Gin (floral, citrus, & lavender)
1oz fresh lemon juice 
.75oz simply syrup (1 cup water + 1 cup sugar)
.5oz egg whites
2 peach wedge slices
Garnish Options
fresh peach wedge
lavender
straw
Directions
In a shaker drop in the peaches and muddle lightly, add the rest of the ingredients and dry shake for 10 seconds (without ice) to combine. Re-open the shaker and add enough ice to cover liquid and shake vigorously until the tin is ice cold to the touch. Double strain the cocktail using a hawthorn strainer and a tea strainer into a chilled martini glass.
Garnish with a peach wedge on a pic, or a sprig of local lavender, or both!  Tip: you can tour the gardens and purchase bouquets at Okanagan Lavender & Herb Farm
---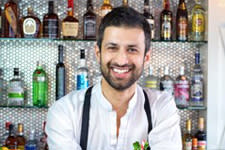 Harry Dosanj is the Bar Manager at West Coast Grill & Oyster Bar. He is a locally celebrated and award-winning mixologist.  Harry competed with contestants from 60 countries in one of the best international bartending competitions in the world - in the 2016 Diageo World Class Canada - West Regional Finals where he finished top 13 in the west and is now counted amongst the top 26 in Canada!
Check out Harry's work here
Facebook: Bar Travelling Man | Instagram: @harrydosanj | Twitter: @harrydosanj