When you hear the words, "incentive trip" images of tranquil resorts, rows of lounge chairs, and people sipping tropical beverages topped with little drink umbrellas may come to mind. Like so many things, COVID has upended our definition of the perfect incentive reward, but Canada has a solution: Kelowna, the ultimate hybrid hub - part lakeside resort, part mountain getaway, part golf getaway, part culinary and urban adventure; 100% rewarding.
These days, we have many reasons to thank and recognize staff for going the extra mile, delivering results in an ever-changing marketplace. Or, perhaps you need to thank customers for their loyalty and supporting your business despite the financial uncertainty they may be feeling. Rewarding your deserving colleagues, clients or customers with a getaway to Kelowna is easier than you think and offers a safe, easily accessible way to say thank you.

Lakeside & Loving It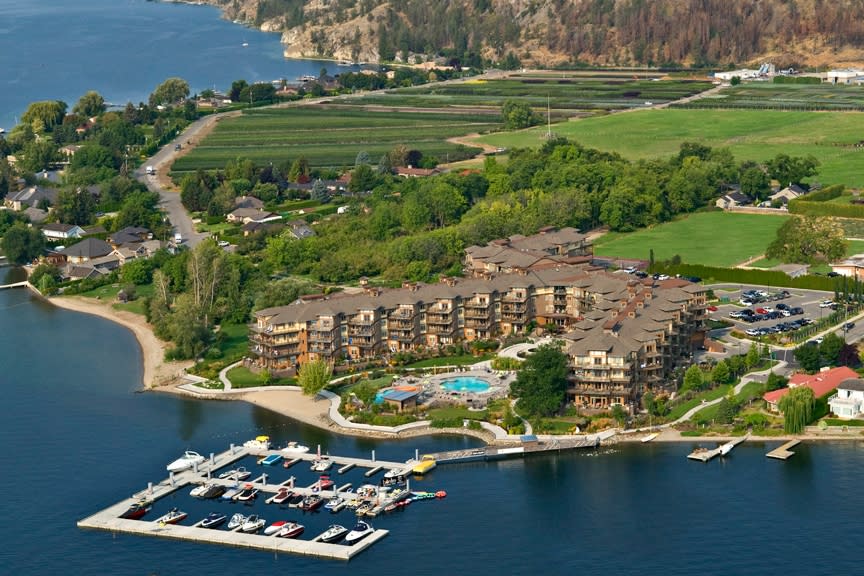 The best incentive trip begins with the best accommodation and in Kelowna, that means a lakeside resort. The Delta Hotels by Marriott Grand Okanagan Resort offers easy access to Okanagan Lake along a two-kilometre waterfront boardwalk. The resort features many amenities including a large fitness centre, indoor/outdoor pool, and retail shops right on site. Its central downtown location in Kelowna's Cultural District allows guests easy (and walkable) access to restaurants, shops, and nightlife. For those who would prefer a more secluded location, The Cove Lakeside Resort is a short 20-minute drive away, tucked away on the shores of Okanagan Lake adjacent to the Gellatly Nut Farm Regional Park. The resort's inner cove features outdoor pools, hot tubs, fire pits, and marina - it is a secluded getaway for those looking for tranquillity.

Memorable Wine Experiences
Touted as the birthplace of the British Columbia wine industry, it is not enough to simply note the rolling vineyards on the hillsides surrounding the city and taste the wine in your glass during dinner. Making fine wines is a labour of love and to appreciate the history, the innovation, and the passion that goes into each glass, you really must visit a winery.
The unusual bell tower and impressive stature of Mission Hill Family Estate make it a must-see on any wine adventure. Part of the Iconic Wineries of BC collection, Mission Hill offers elevated experiences including dining alfresco at the Terrace Restaurant, recognized as one of the top five winery restaurants in the world by Travel + Leisure Magazine.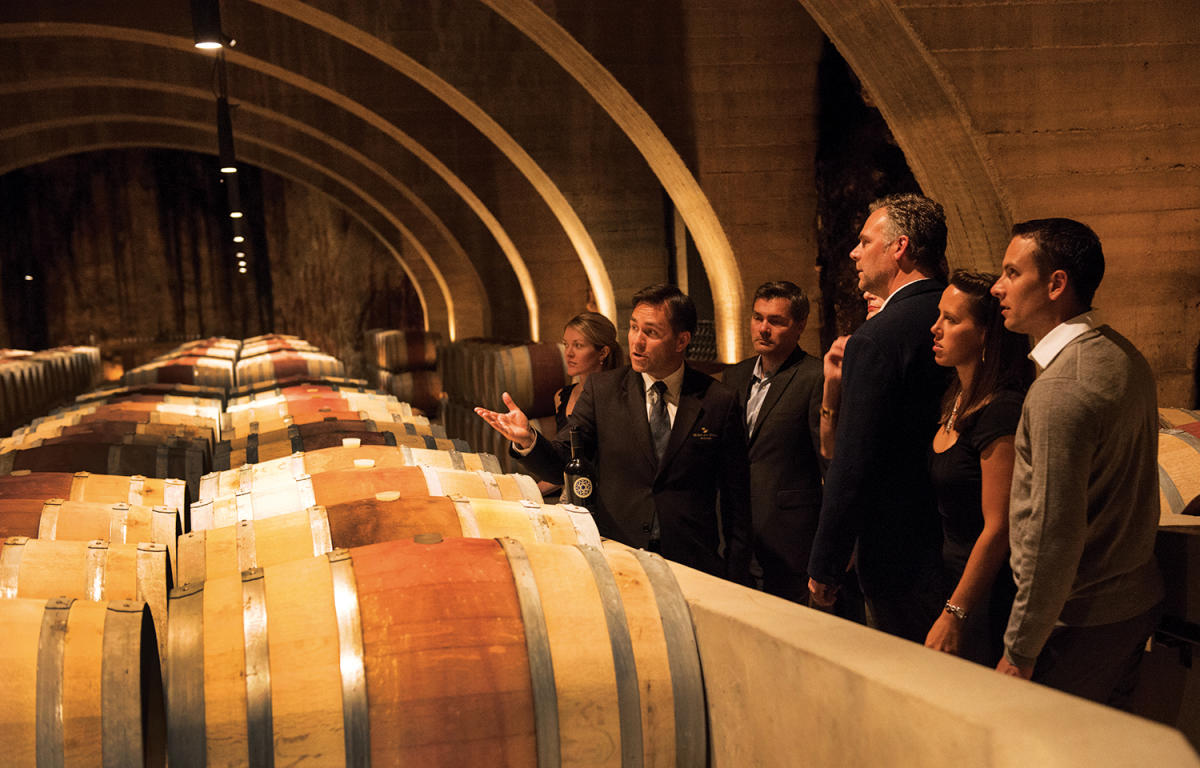 The photo was taken before COVID-19
"Mission Hill Family Estate is recognized for our location, our landmark architecture and art, and of course, our medal-winning wines. Yet what really sets Mission Hill apart as a must-do in any Kelowna incentive itinerary is our commitment and capacity to make perks personal," says Iconic Wineries of British Columbia Director of Business Development, Clee Varon.

"We create Kelowna wine country magic by investing the time to truly understand your VIP guests and trip take-home goals. Every Mission Hill visit is bespoke, whether it features our TV-quality Culinary Theatre, a barrel tasting at the altar in our volcanic rock cellar, or picking produce in our kitchen gardens at the end of a vineyard tour, to really grasp the food & wine connection in 'cuisine du terroir,'" says Varon, noting, "Mission Hill is also the Kelowna flagship in the Iconic Wineries collection, which means built-in capacity to tailor complete explore, wine, and dine theme days across not just one, but three unique Kelowna wineries."
Further down the road is Quails' Gate Family Estate, another family-run vineyard where three generations have been working the land, leaving their mark on the delightful wines they produce today. Spectacular views of the vineyard, lake, and mountains make it a truly unique tasting experience engaging all your senses.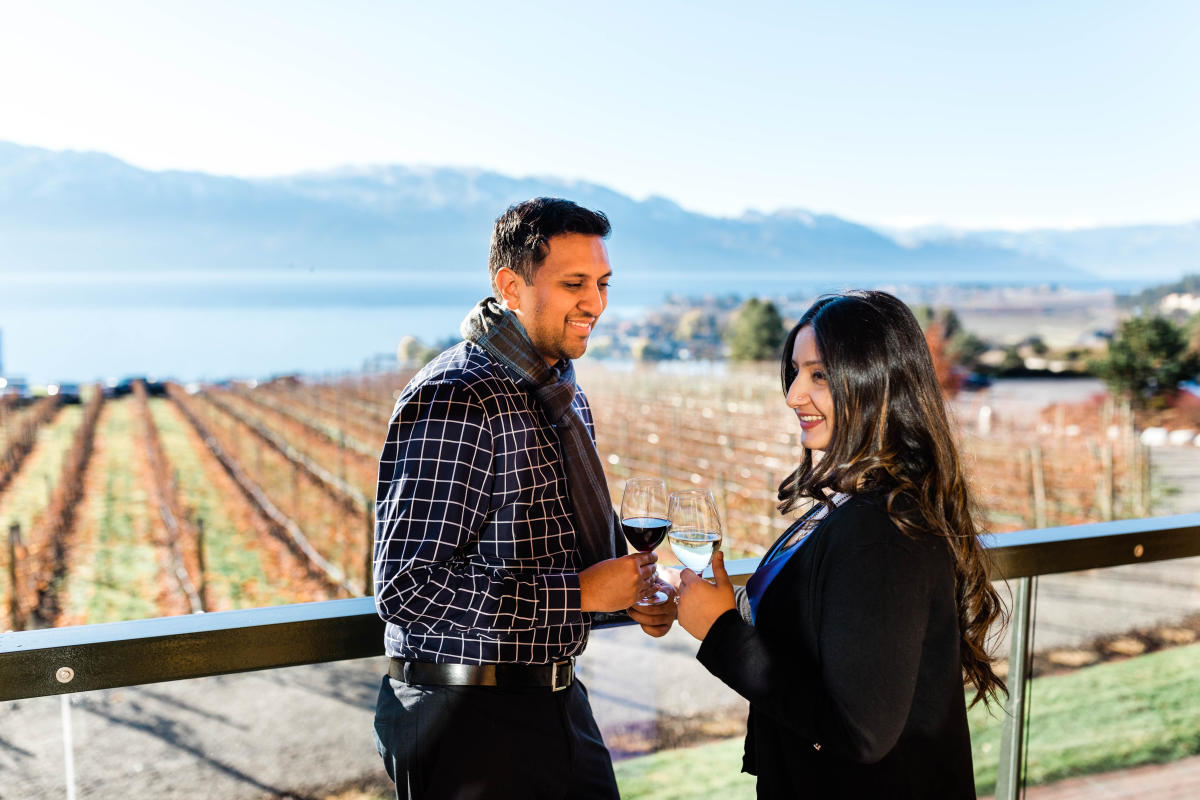 Photo by: Wines of British Columbia
Lastly, if glamour farming piques your interest, book a tour, tasting, and meal at 50th Parallel Estate. The vision of owners Sheri-Lee and Curtis Krouzel, their labour of love was an evolution over the past 11 years that started with the hand-planting of the first 10 acres of vines and resulted in the wine destination experience it is today.
Learn more about Kelowna's rewarding experiences or connect with our team to chat about planning your next incentive trip to Kelowna.