When I moved to the Okanagan in 2014, I was most surprised by the number of orchards, markets, and fruit stands, and the easy access to locally grown fruits and vegetables. There are two farmer's markets per week (Wednesday and Saturday) in Kelowna, not to mention well over a dozen different local markets with freshly picked produce open every day! I personally eat a plant-based diet meaning that my diet consists only of fruits, vegetables, legumes and foods of plant-origin so having access to the highest quality crops is a game changer and a huge asset to my lifestyle.  

Photo by: Salt Food Photography
How is eating locally sourced food different than simply going to big box stores or the supermarket? While there are delicious options in those places, you can't beat the freshness of Okanagan fruits and produce. Locally grown crops are picked at their peak (instead of early with hopes that they will ripen off the branch,) and because the time between farm to table is significantly reduced, the produce tastes amazing and has more nutritional integrity.
Brenda Davis is a Kelowna resident and World-Class Dietitian and she said "There is no better place to experience the incredible flavours of fresh fruits and vegetables than the Okanagan Valley. It is an absolute joy to live here, and to have the privilege of buying directly from the local farmers - I wouldn't trade it for anything!"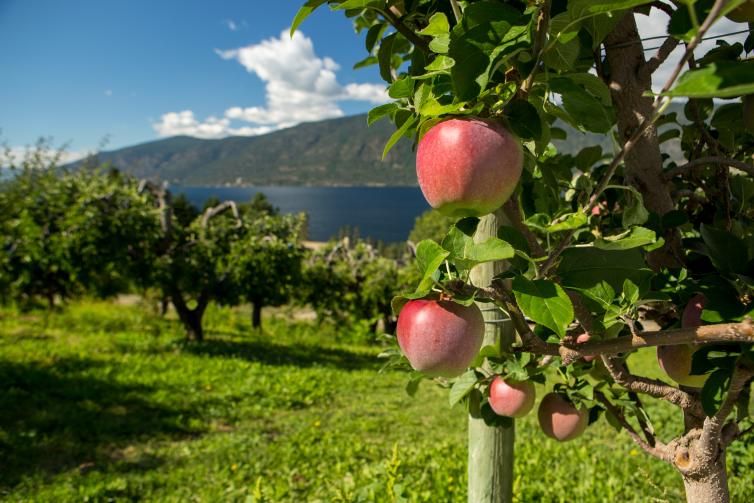 Photo by: Shawn Talbot Photography
The connection between the consumer and the farmer is also special. To look someone in the eye that grew your food and know where your food came from is unique. A principal of mindful eating says  "Take a moment to consider where your food has come from; where it was grown, where it was prepared, maybe where it has travelled from…"  That special connection to our food makes eating a more joyful experience, especially when we get to see where it comes from living in the Okanagan. 
My favourite resources in Kelowna for locally grown produce are Don-O-Ray Vegetable Market, My Country Garden, the Kelowna Farmers' Market, and Urban Harvest, but there are numerous other delicious, fresh farm stands around Kelowna that I stop at as well!  I love Urban Harvest because they deliver right to your door, but I also love stopping by the little farm stands on the way home from a bike ride at Crawford/Myra-Bellevue because there are many of them on the way back to the city center!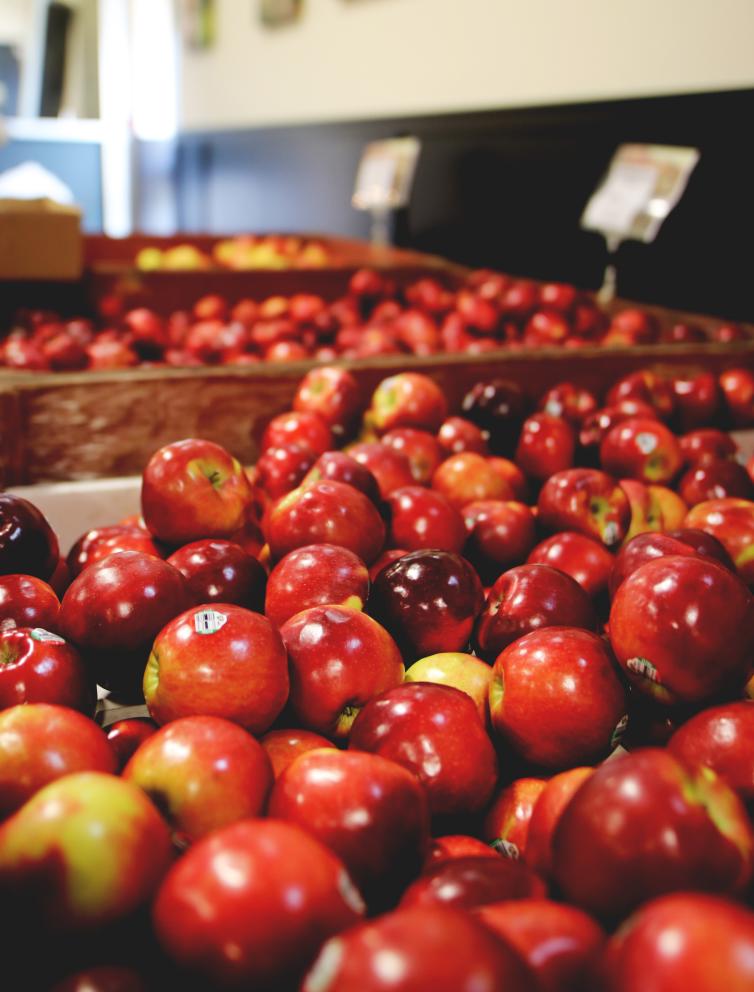 Photo by: Meghan Reading
The Okanagan is a gem for vibrant health, easy access to fresh and nutritious foods, and the cultivation of community and purpose around food. We are fortunate to have earth's tasty medicine right at our fingertips! 
---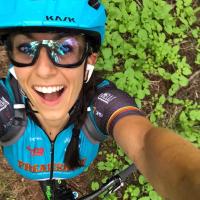 Sonya Looney is a World Champion Professional Mountain Biker based in Kelowna. When she's not riding all of Kelowna's great singletrack, she is hosting her podcast: The Sonya Looney Show and travelling and racing around the globe, and touring as a motivational speaker.
For more on mountain biking in Kelowna, follow my Instagram, Facebook or Strava page.