On February 24, the 91st Academy Awards are taking place in the Dolby Theatre in Los Angeles. Millions of people from around the world will be tuning in to see the glamorous stars of the silver screen at Hollywood's most significant event. If you can't make it to California for the big day, don't worry - the Okanagan Symphony Orchestra has got your back.
On March 8, the OSO is putting on a special show - OSO at the Oscars - to celebrate the winning scores and songs from the rich tapestry of Academy Award history. Allow classics from legendary composers like Ennio Morricone and John Williams to pick you up and drop you off at the movies. Whether Skyfall or Somewhere Over the Rainbow is your jam, this show is sure to have something for everyone.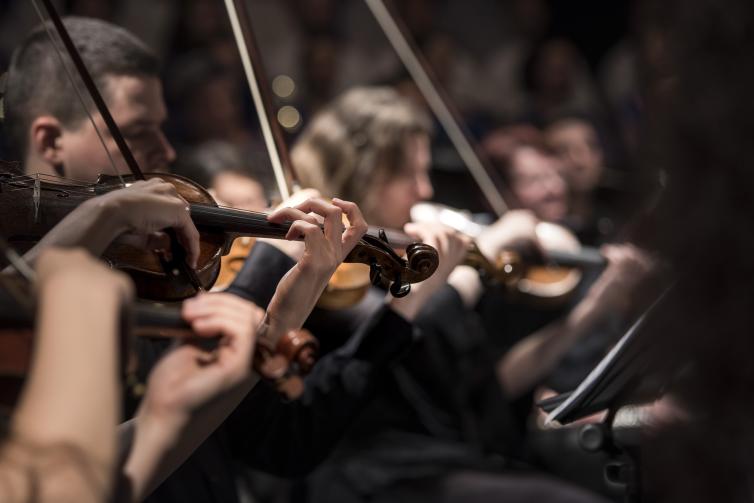 Part of what makes music such an irresistible and charming artform is its power to transport us to some distant place and time in our memory, sometimes with little more than a note. This power, combined with legendary scores from the movies and guest soprano, Melina Schein Moore, ensures that this show is likely to be a hit with both locals and visitors alike!
Indeed, the OSO has been entertaining audiences since as far back as 1960. Led by Music Director, Rosemary Thomson, the OSO is the third largest professional symphony in the province. A true Okanagan gem, treasured by Okanaganites and guests for decades, the OSO is just another reason Kelowna is a great place to live and visit.
OSO at the Oscars is taking place at the Kelowna Community Theatre (1375 Water Street) on Friday, March 8 at 7:30 p.m. Tickets are $56.25 for adults, $49 for seniors, and $26.25 for students (all ticket options are subject to fees). Tickets can be purchased here.
The Okanagan Symphony Orchestra can be found online here.