To help businesses operate effectively and ensure proper physical distancing, the City of Kelowna, with the endorsement of the Downtown Kelowna Association, approved a temporary closure of Bernard Avenue to vehicle traffic beginning June 29, 2020, and running through to September 7, 2020.
From St. Paul Street to Abbott Street, Bernard Avenue will be closed to create a pedestrian walkway, with cross streets still open for traffic. Parts of Abbott and Mill Street will also be pedestrian-only.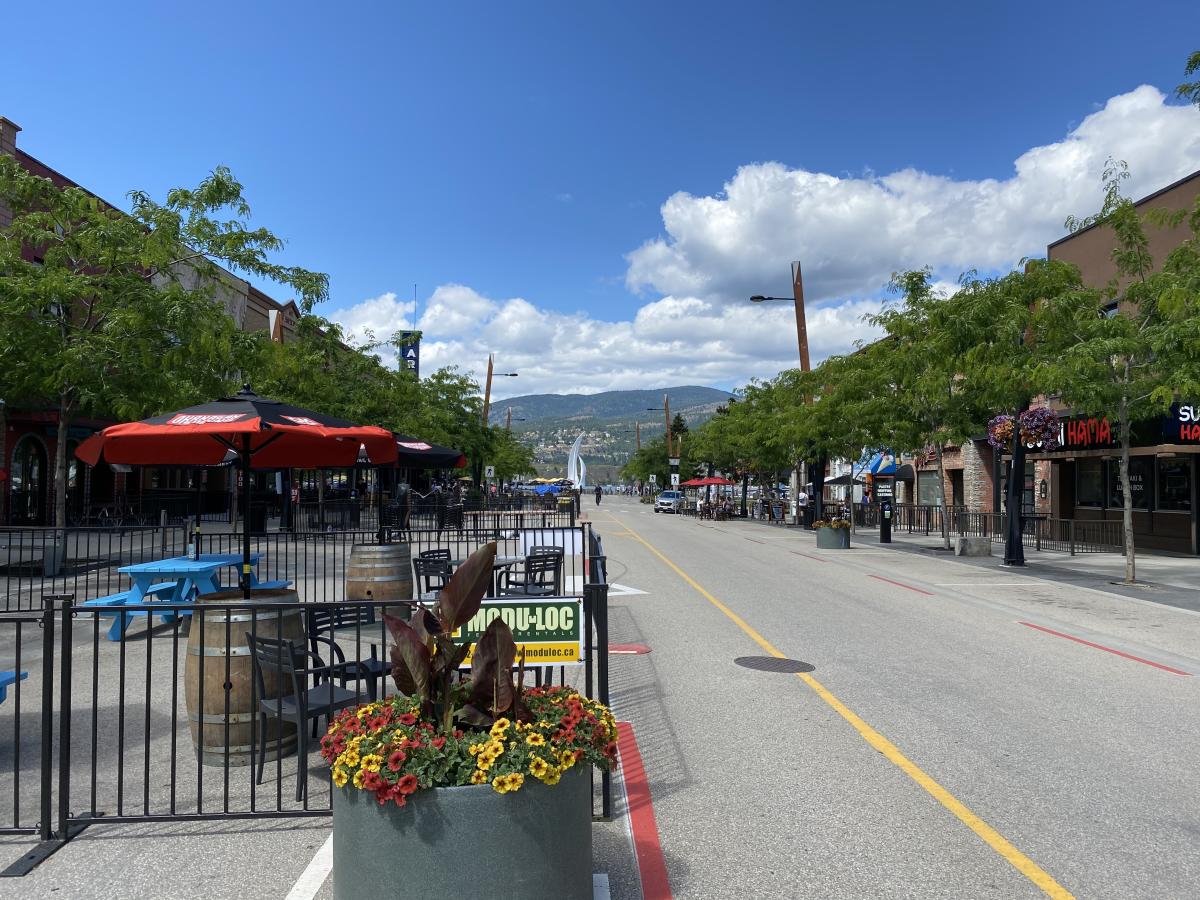 This closure will make visiting downtown a breeze, with more space for businesses to help or seat customers, creating a higher chance of getting into your favourite establishment without a reservation or waiting in a long line, all while keeping a safe physical distance.
On Sundays, you can also visit the satellite location of the Kelowna Farmers' & Crafters' Market, which will be moved to the 500 block of Bernard Avenue (between St. Paul and Betram).
While vehicle access will be limited, there will be temporary pick-up zones located on Water and Pandosy Street, as well as at the end of Mill Street, with accessible parking spots available there, too; each location will have 2 spots for a total of 5 pick-up zone spots and 5 accessible parking spots. In addition to on-street parking on other roads downtown, there is also parking available in a number of parkades and surface lots, and public transportation is also an option. 
And, it's not only downtown businesses that can increase their outdoor footprint. The temporary outdoor patio and retail program launched by the City means that any business can apply to increase their outdoor space. So, keep an eye out while exploring Kelowna—you're sure to see many people enjoying our great summer weather while maintaining safe distances.
Find out more about the downtown initiative including parking and transit options by visiting the Downtown Kelowna website.