Put simply, I tell stories with food.
The idea behind The Paisley Notebook is to make people think about where our food comes from – changing a few perceptions and behaviours along the way because food shouldn't be something we just 'do.' Taking you on an edible adventure across Kelowna and the Okanagan, it's also there to showcase how the Okanagan Valley is not only a beautiful place but a delicious place, too.
Since the beginning, my project has tried to do a little good in our community, planting a seed about what it means to support local and sustainability, levelling up the playing field a tad, shining a light on things that matter to me, and raising over $47,000 since 2017 for local charities – creating a bigger, more inclusive communal table. From a national award-winning outdoor dinner series called SOURCED, secret dinners (with secret venues and menus), indoor collabs with local musicians and artists, and an annual fundraising dinner for local charities, my moveable feast may change every time, but I've kind of made it my job to shine light on the story, ideas, and passion behind the place and plate, which starts with our farmers.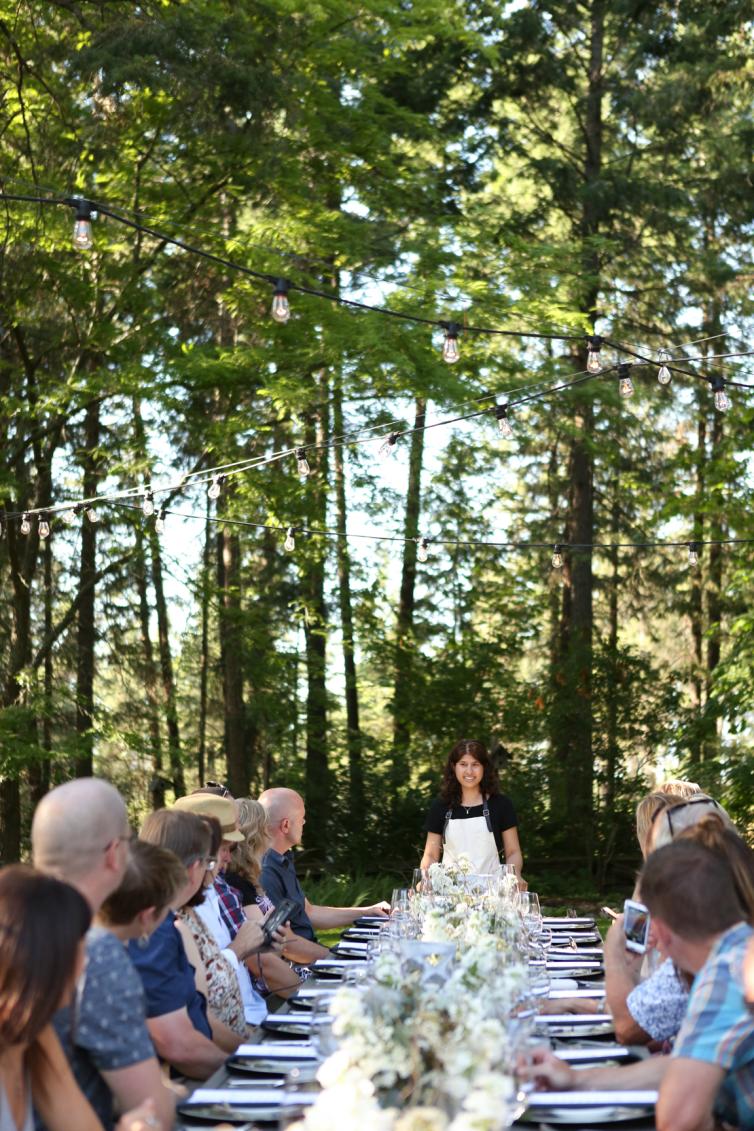 What I do is all about trust – in your organic farmer, the local ingredients, and the person cooking for you (that's me). That's why every pop-up dinner has a surprise menu that follows the seasons, serving up restaurant-quality food in unexpected places and celebrating the beautiful imperfections. But this isn't just a dinner serving up 'farm-to-table' cuisine. I take you direct-to-the-source (hence the name 'SOURCED') and I tell the story of the farm. The dinner series follows the seasons and you're definitely encouraged to play with your food to help connect the dots of what's in season, when. For someone to place value on it, you need to experience it, right? Every single ingredient passes through my hands and my hands only and I literally turn locals into tourists in our own Valley.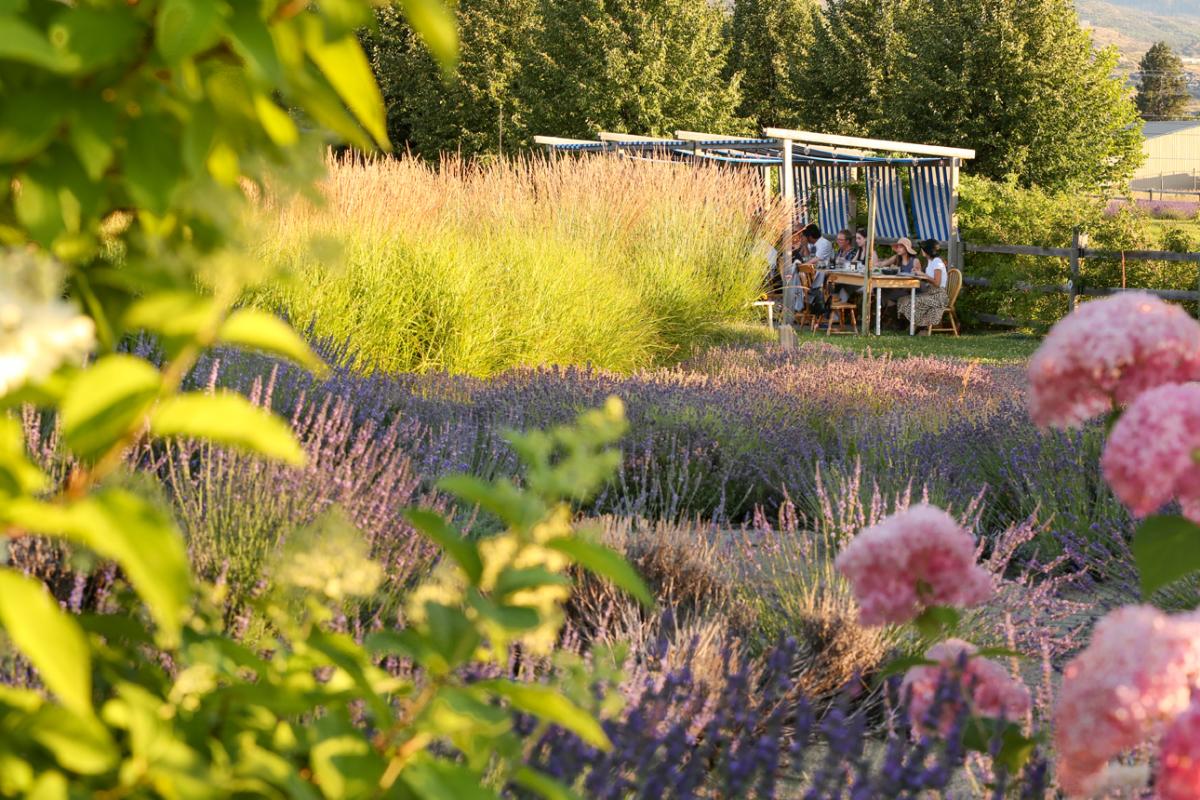 Ok, confession time: I'm a people watcher. That's why I love watching how an awkward group of strangers transform into new friends. Better still, looking around my table you won't be able to tell me who my 'demographic' is – it's just people from different age groups, backgrounds, and places. That's the magic of food and how it connects us. In my opinion, our food scene is the purest reflection of Kelowna and the Okanagan – grown, raised, and consumed here. That's a pretty special thing to have and hold onto it.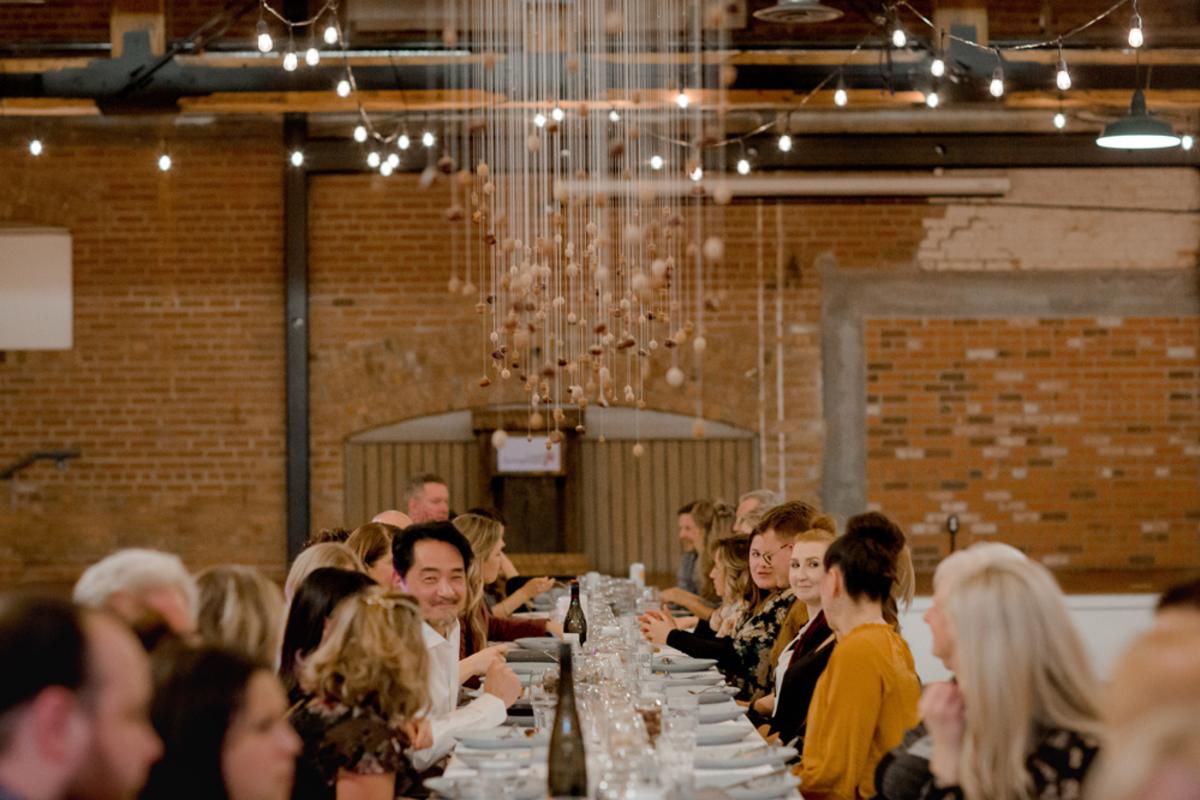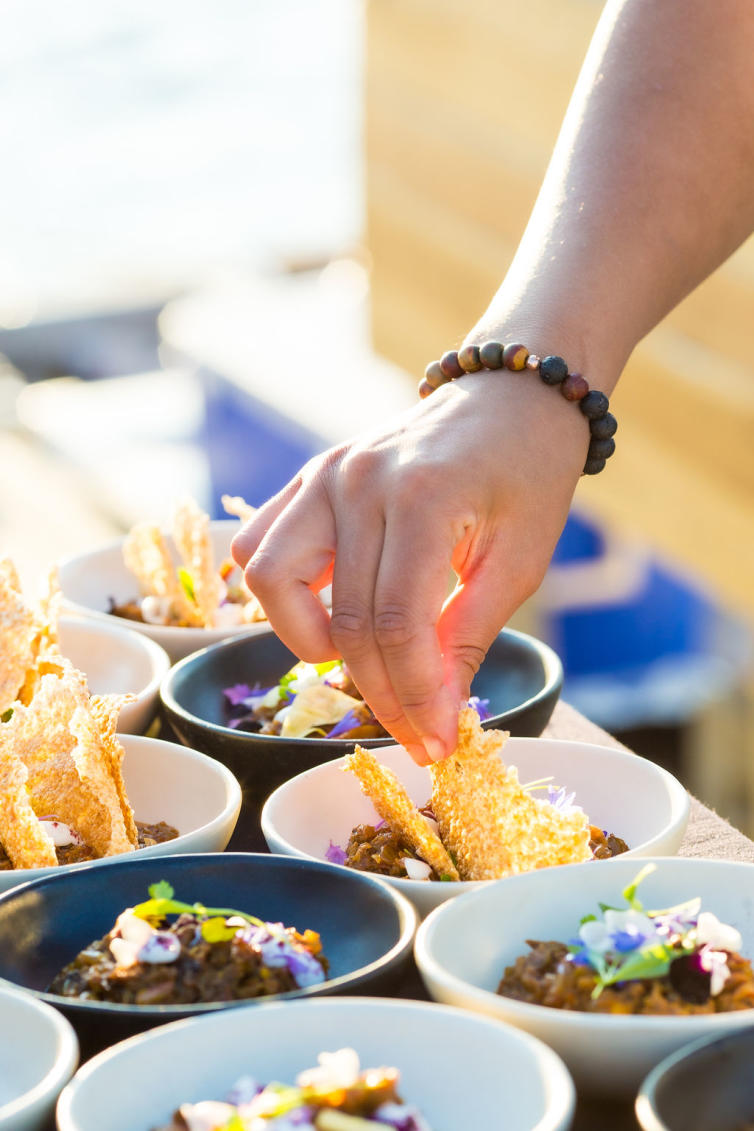 The thing is, it's not really about me. I wanted to shine a light on my farmers because they have been my secret weapons. It's always the chef who takes the spotlight when it comes to our local food scene, so I decided to flip that. And we live in a place where so much is possible. Even though something seems plentiful, it doesn't mean it is; nor does it mean we should take it for granted. If our farmers have to navigate through whatever Mother Nature wants to dish out, then so do we at my farm dinners. And trust me, Mother Nature has dealt me interesting cards to deal with.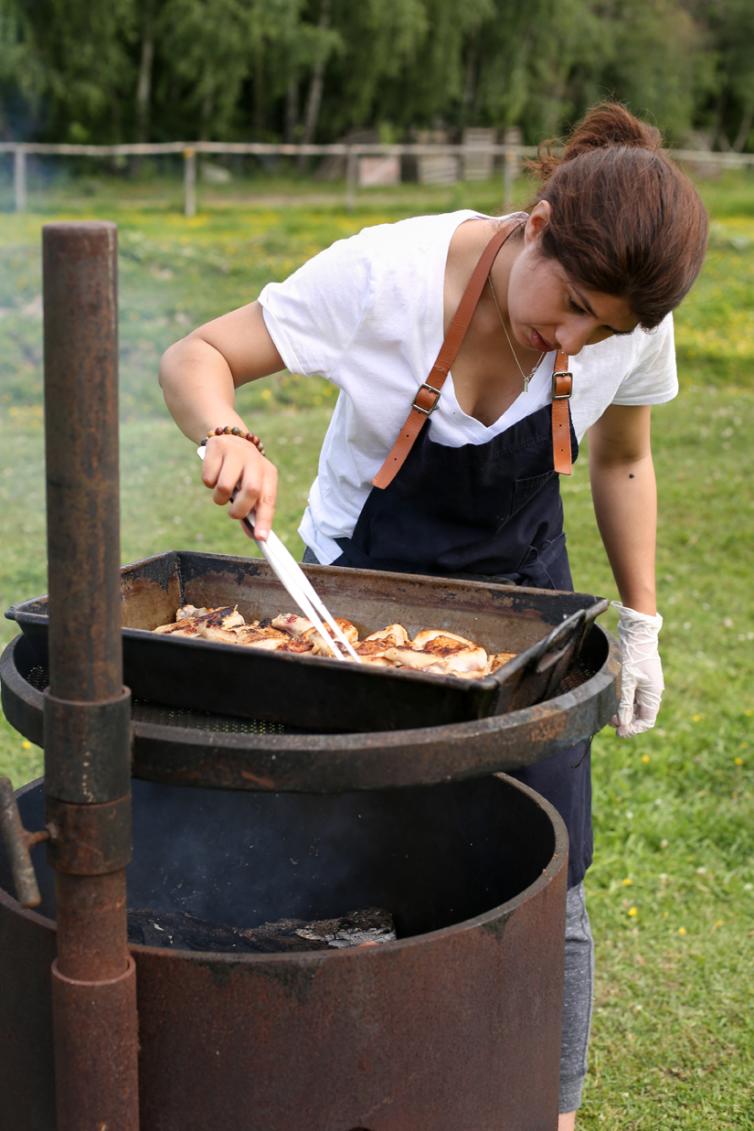 I'm not a restaurant and I'm not a caterer. I'm like checking the 'Asian – Other' option growing up or like the Okanagan as a wine-growing region – we're hot and cold climate all at the same time; we shouldn't work but we do, and I don't think I could do what I do someplace else. This is how I'm creating my own little path within food and drink. Despite being the little pop-up dinner series by the little person, sometimes the underdog in the category does win – in November 2018, I was fortunate enough to win the 'Culinary Tourism Experience' category at the Canadian Tourism Award, then Gold for the Food Day Canada 'Good Food Innovation' Award.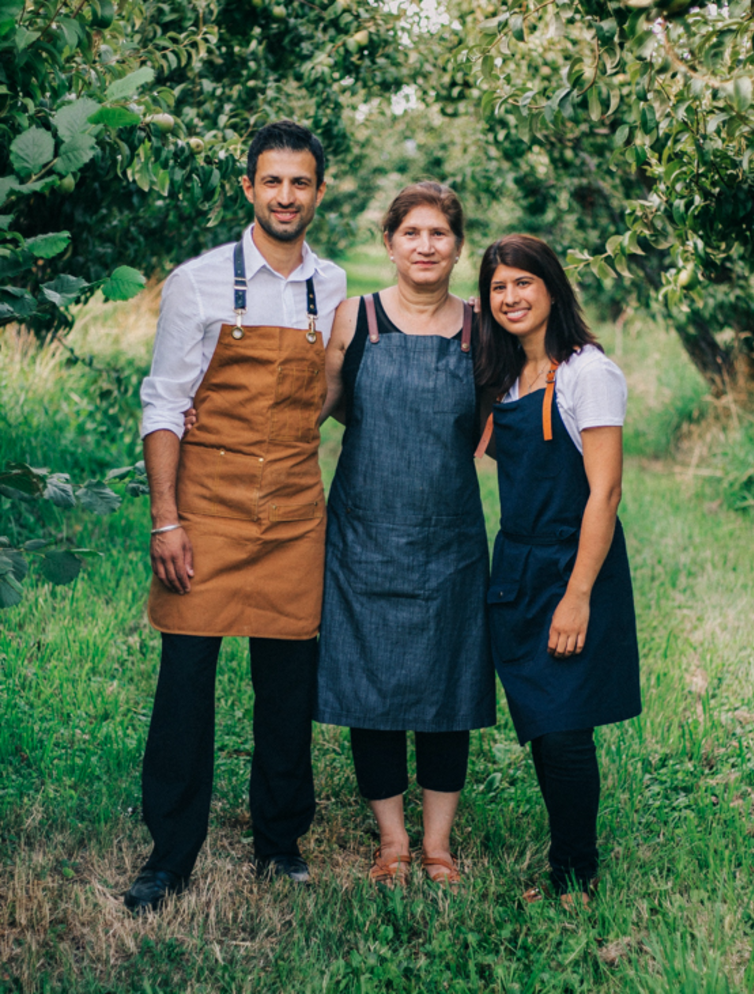 My family may have closed the doors of our restaurant, Poppadoms, in 2016, but now we all have our respective small businesses; however, we are still very much a family business – Chef Mum and 'Bartender Brother', Harry Dosanj, are by my side during all of it. Best of all, I'm just getting started.
Here's a rare glimpse into some of the dishes served up for SOURCED:
First of the season organic green onion pakoras, mint and yoghurt dip, hosta leaf 'plate'
Smoked foraged mushrooms with organic tomatoes and onion, organic farro crackers, edible flowers
Spice rubbed venison, organic potato purée, braised pearl onions, mint, microgreens
Homemade BC yoghurt, spiced apple compote, local almond crumb served in a clay pot made by my potter friend
Are you dreaming about the summer yet?
Photos provided by The Paisley Notebook. Photo Credits: Thuy Tran Photography, Jessica Zais Photograph and Froehler Photography, Tarynn Liv Parker, Western Living Magazine