Cure those Winter blues with a date night or outing with friends and family at one of the many Kelowna area restaurants taking part in the annual Dine Around Thompson Okanagan event!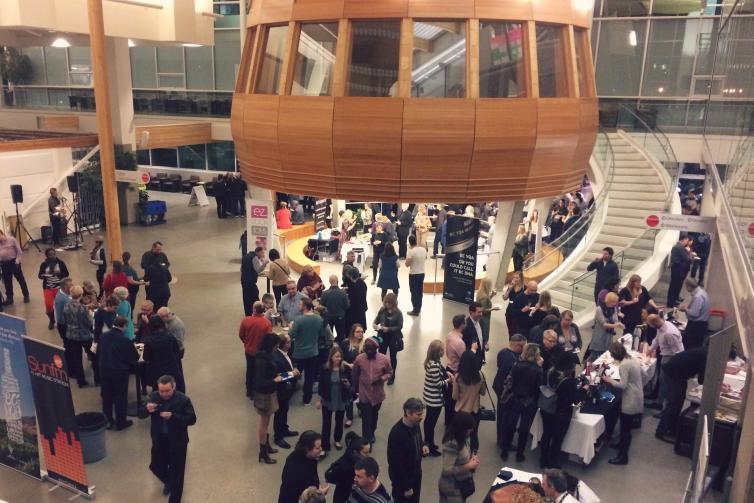 Hundreds of people attended the Dine Around Thompson Okanagan Launch Party to kick off the two-week long festival.
Presented by the BC Restaurant & Foodservices Association, diners can feast at over 50 restaurants in the region from now until February 5th, 2017.
Participating restaurants offer three-course set menus for every budget - $15, $25, $35, and $45. These menus will also suggest local wine, beer or cocktail pairings, providing an opportunity for guests to try some of the best Okanagan foods and drinks.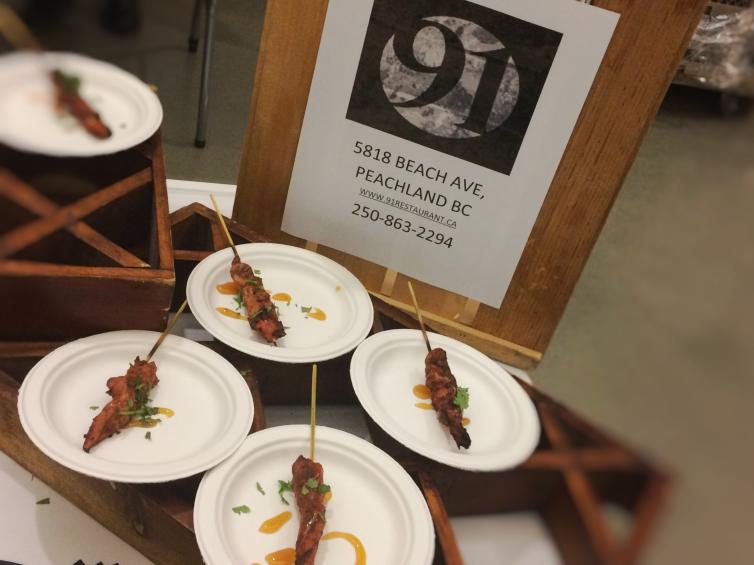 91 in Peachland is one of the over 50 restaurants participating in this year's Dine Around Thompson Okanagan,and on this year's menu is a delicious Tandoori Chicken, a marinated breast of chicken & mango chutney.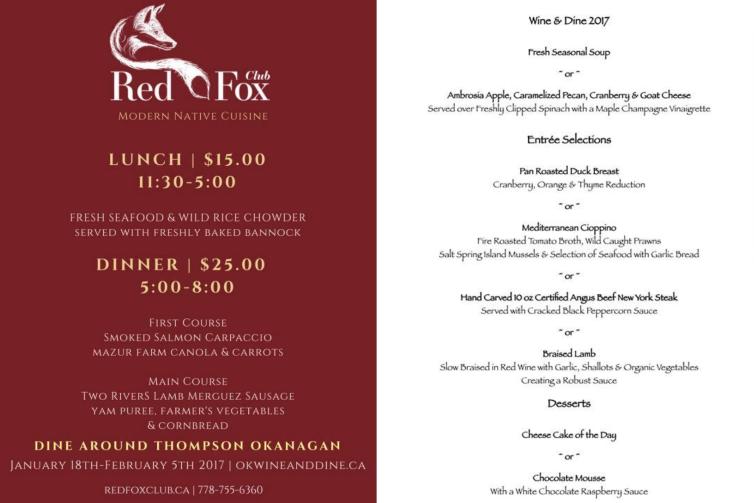 Explore menus for every taste and budget online on the event's website - Here are sample menus from The Red Fox Club (left) and Basil & Mint Restaurant and Bar (right).
This event is a great way to check out a restaurant that you may have been curious to try, or you can also go online to browse through the list of options to see if something new and different piques your interest. 
If you are a beer lover, make sure you check out the Tree Brewing Beer Institute menu that includes Beer Battered Cheese Curds as the appetizer! Another must-have is the irresistible Porcini Mushroom Risotto sprinkled with truffle oil from Ricardo's Mediterranean Kitchen.


Porcini Mushroom Risotto from Ricardo's Restaurant in North Kelowna / Lake Country.
Some of the establishments offer lunch and dinner seatings, so we recommend going online to see the list of restaurants and menus www.okwineanddine.ca.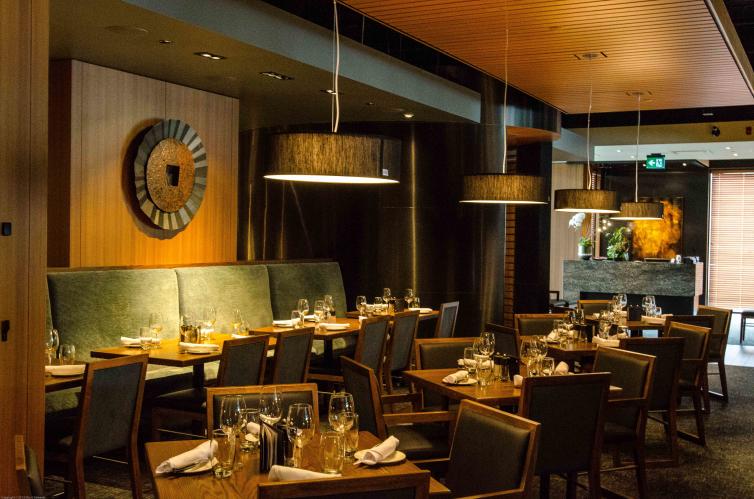 Opened in 2014, Kelowna's Keg Restaurant not only has a special Dine Around Thompson Okanagan Menu, but also a daily Cocktail Hour menu.
This event isn't just for locals. Turn your dinner experience into a mini getaway and #exploreKelowna! Some of the restaurants involved with Dine Around Thompson Okanagan are located at hotels and resorts. Smack DAB is located at the Manteo Resort on the shores of Okanagan Lake, OAK + CRU Social Kitchen & Wine Bar is inside the Delta Hotels by Marriott Grand Okanagan Resort in Downtown Kelowna, Vintners Grill is at the Coast Capri Hotel, and the Bonfire Restaurant in West Kelowna is at The Cove Waterfront Resort.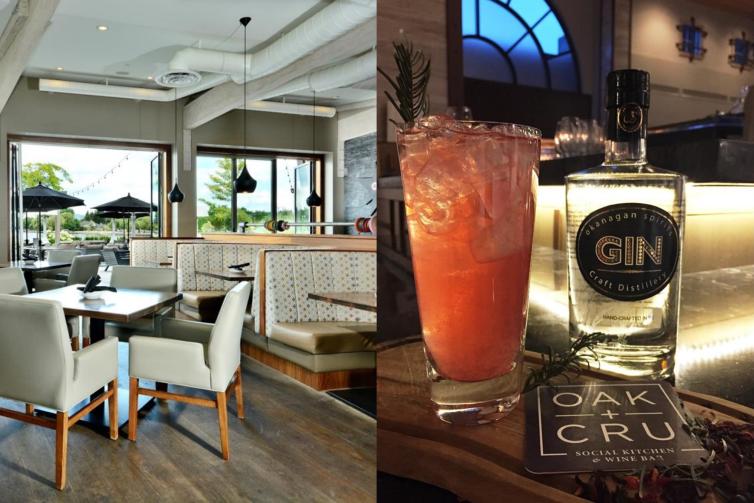 Dine and stay at some of the participating restaurants. Smack Dab provides a stunning atmosphere with a view (left), and OAK + CRU is a great place to enjoy cocktails made with spirits distilled right here in the Okanagan.
A bonus incentive this year is a contest. Over $250 dollars worth of restaurant gift cards are up for grabs, and all you have to do is simply request and complete a contest entry form when eating at one of the Dine Around restaurants. There will be regular social media giveaways throughout the event, so diners are encouraged to take pictures of their outings. Post your photos on Twitter, Instagram, or Facebook with the hashtag #dinearound2017 to be considered for a prize and don't forget to use #exploreKelowna to share with other foodies and for a chance to be featured.
Don't forget to use the #dinearound2017 hashtag for your chance to win.
With over 5,000 people expected to sip, savour, and save during this delicious festival, reservations are recommended.
For a list of restaurants and menus, visit www.okwineanddine.ca.
---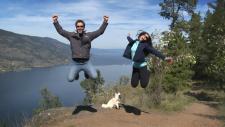 Wesla Wong & Duane English are meteorologists based in Kelowna. When not looking at weather charts, you will find the couple skiing, playing music or hiking with their dogs - enjoying everything that the Okanagan has to offer.