The air's getting colder, leaves are changing colours, and sweaters are being pulled from the back of closets. Fall is here and with it comes the cozy vibes and vibrant personalities of the Kelowna brewery scene.
As luck would have it, you can visit all your favourite breweries in Kelowna while travelling sustainably because what's better than great beer and even better karma? BC Transit can transport you to tons of different breweries, so pick up a Day Pass for a one-day brewery tour or grab some tickets to visit one or two each day of your trip! You can buy transit fare at our own downtown Kelowna Visitor Centre, or various other locations around town.
For ease of instruction, all transit directions will be presented with Orchard Park Exchange as your starting point. For information on transit routes view the Kelowna Regional Transit Schedule and Maps page and/or download the Transit app.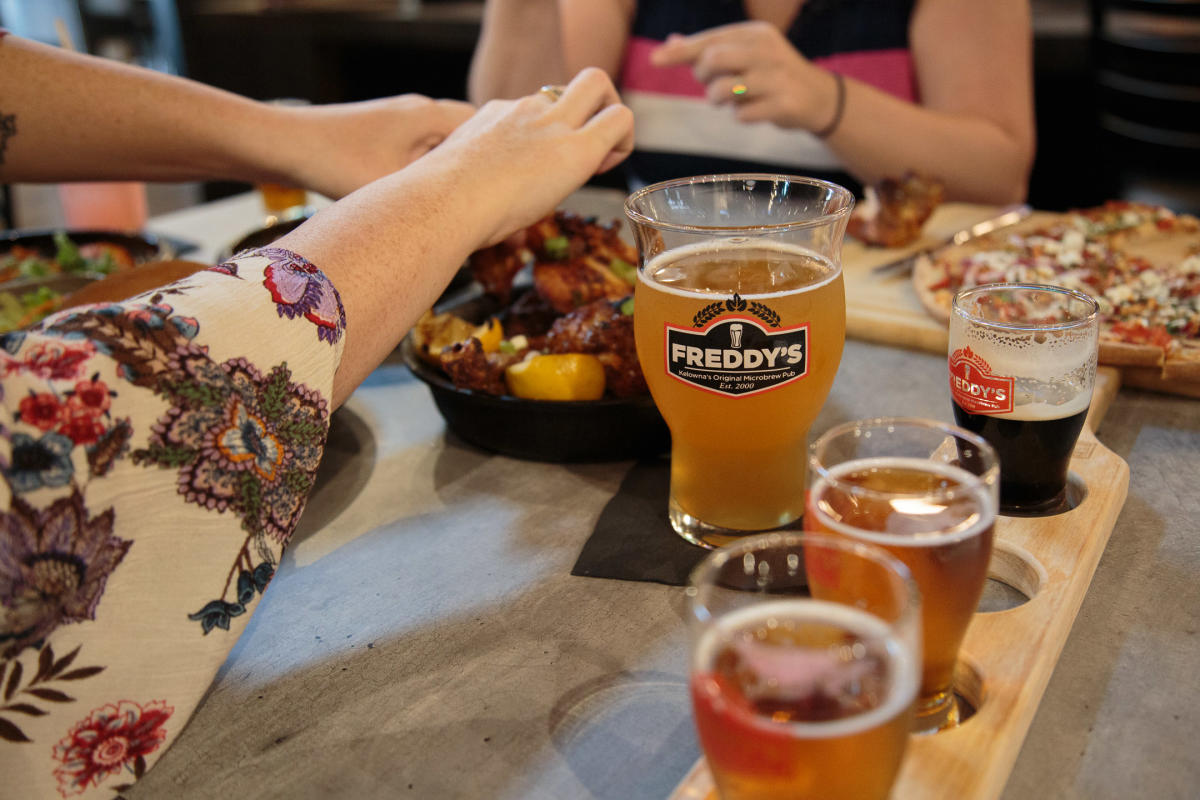 Photo credit: BC Ale Trail
Dubbed "Kelowna's Original Brewpub", Freddy's, located at McCurdy Corner, was established back in 2001. For their 20th anniversary, the brewpub underwent expansive renovations, tripling the size of their brewery and allowing for many new brews, along with updated decor and an outdoor patio.
New brew master Byron has been working hard and experimenting with tons of new recipes, filling up his expanded space with nine different in-house brews. Stop by for the release of one of his newest creation- a creamy hazelnut stout.
What's great about Freddy's is they're connected to McCurdy Bowling Centre, so you can stop for a game while you taste their craft beer- and even have it served right to you out on the lane!
OR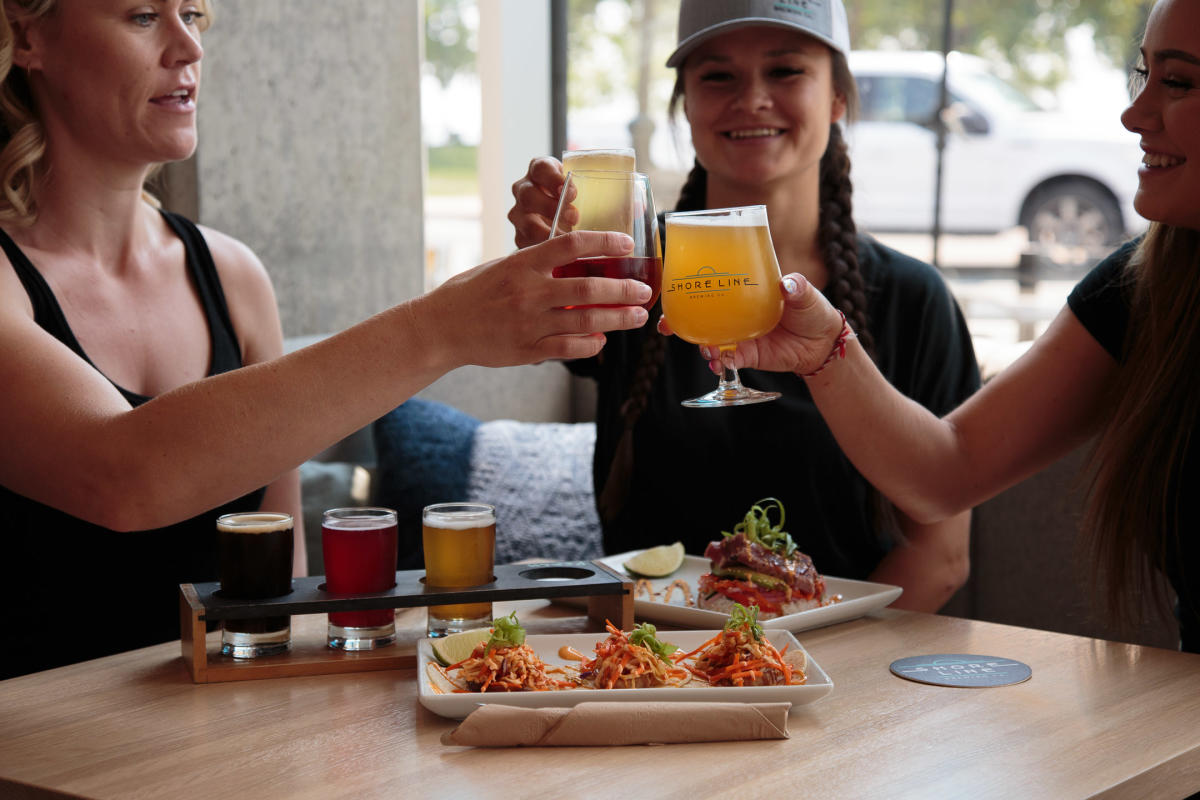 Photo credit: BC Ale Trail
Directly across from Boyce-Gyro Beach sits Shore Line Brewing, the perfect spot to relax and grab a drink after a fun-filled beach day! 
Sip your choice of one of their six core brews or one of the many seasonal, easy-drinking brews available. The list is always changing, so stop by often! As delicious as their drink menu is, Shore Line's food options are an array of incredible comfort foods, all perfectly suited to their various brews.
With massive windows and one of the best views a brewery can offer, it's easy to get lost in the joys of Okanagan life here.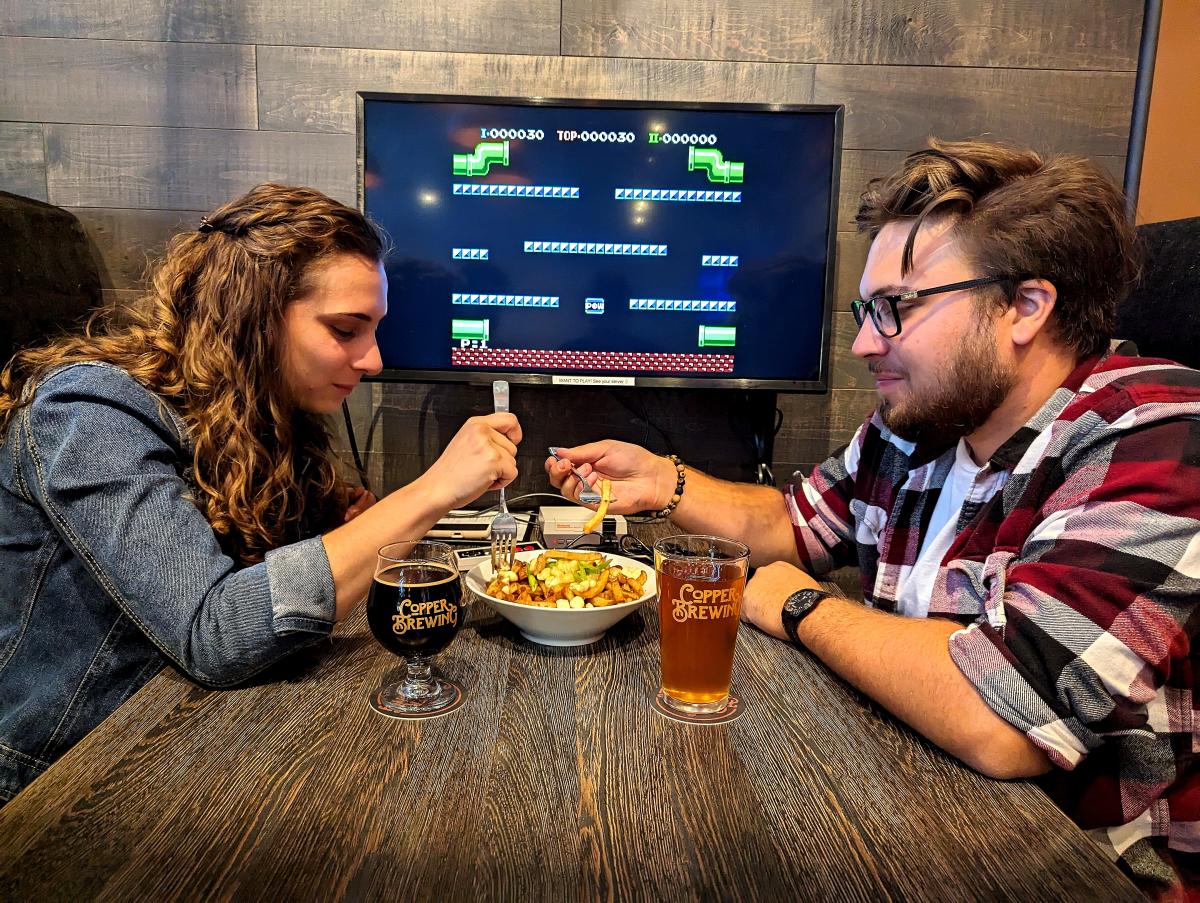 Copper Brewing, founded in 2019 and located in the popular Landmark District, is a dog-friendly brewery named after the owner's late pup, Copper the Bernese Mountain dog. You can find Copper's visage gracing each can produced, along with a photo wall of all the pups who've visited the venue over the years!
If you grab a booth, you can even pass the time playing an old Nintendo system! Live music also often ignites the venue, offering good vibes and a great night out.
Brewmaster Rich is always excited to try new ingredients, never shying away from unique flavours and experimental brews.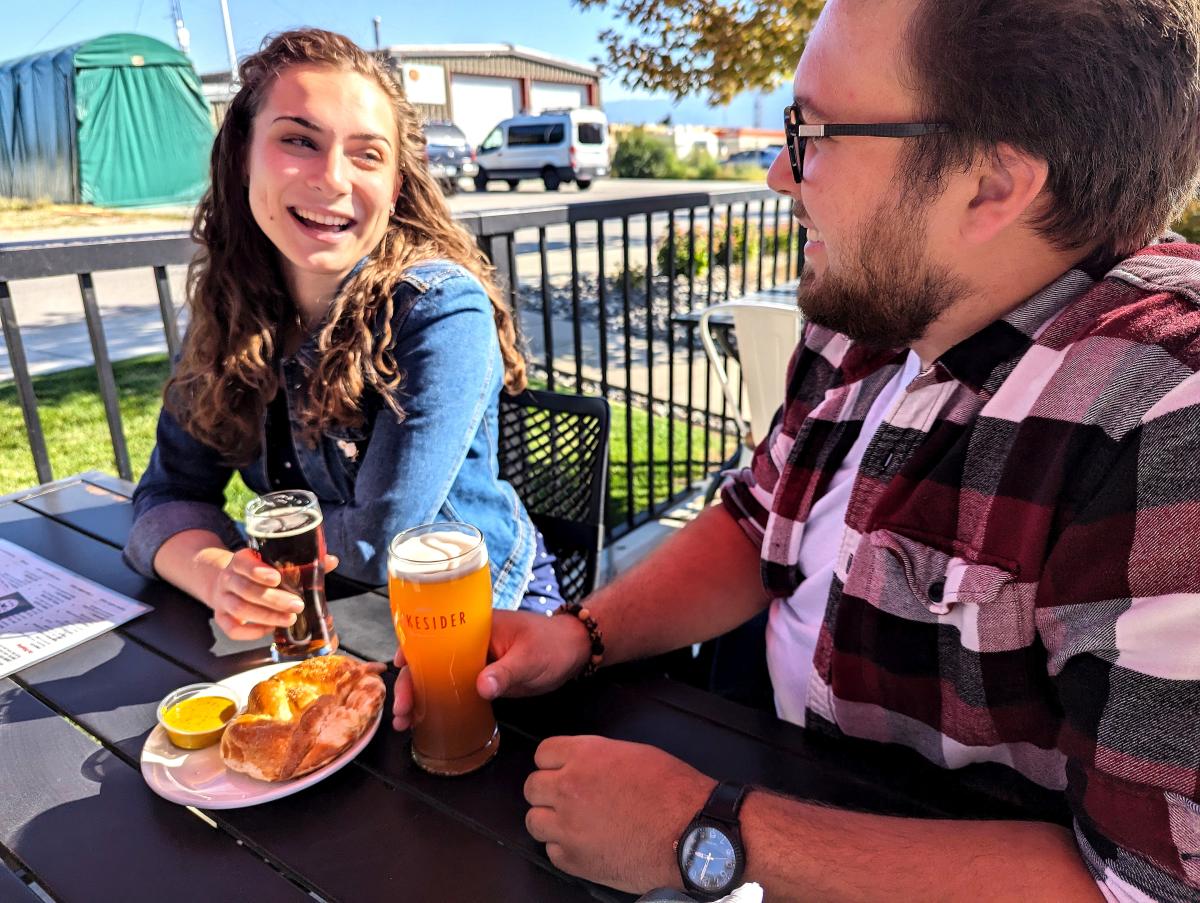 Lakesider Brewing is a sweet little Westside brewery invoking the chill vibes of a summer beach house. Their brews are made with easy drinking and even easier living in mind.
Lakesider is a personal favourite, offering incredibly flavourful brews that even those who don't love beer will enjoy.
With eight year-round brews and an additional selection of seasonals, you can visit time and time again and never get bored of the taste.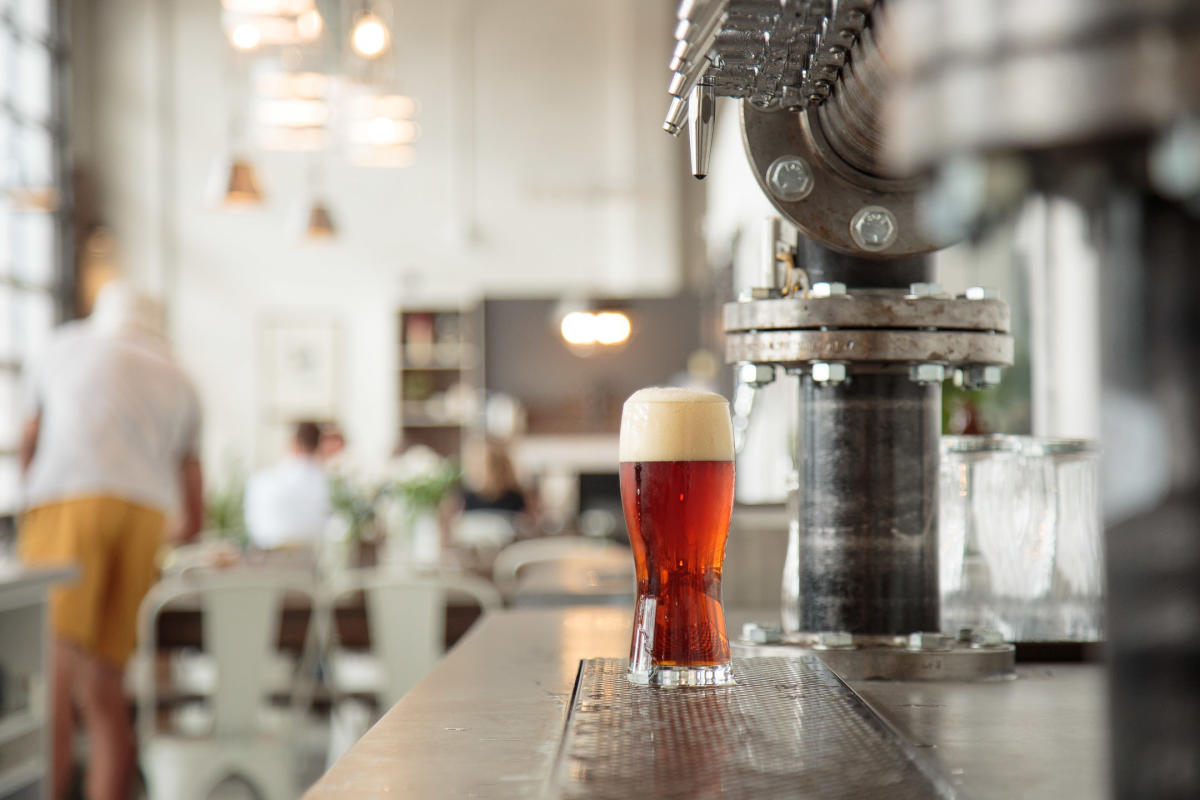 Photo credit: BC Ale Trail
We can't have an article on Kelowna breweries without mentioning the North End.
Spanning outwards from the corner of Richter and Clement, Kelowna's North End offers tons of different breweries, a cidery, a winery, a kombucha bar, and more, all within walking distance from each other!
It's the perfect place to start a brewery crawl, or to end one off! You're sure to find somewhere with live music, trivia, or other activities on any given night, so you can ensure you'll always be entertained.

Tips for your tour
Have fun!