The Okanagan has long-been known as a hub for entrepreneurs because of its spectacular beauty and exceptional experiences. These days, our flourishing technology sector is attracting a new clientele.
Growing at a rate of 15% annually, the OKGNtech community is one of the fastest growing and diverse tech and innovation hubs in Canada. From advancements in aerospace engineering and agricultural development to sustainable research and technology, the Okanagan has it all and is growing by leaps and bounds.

Leading Edge Innovation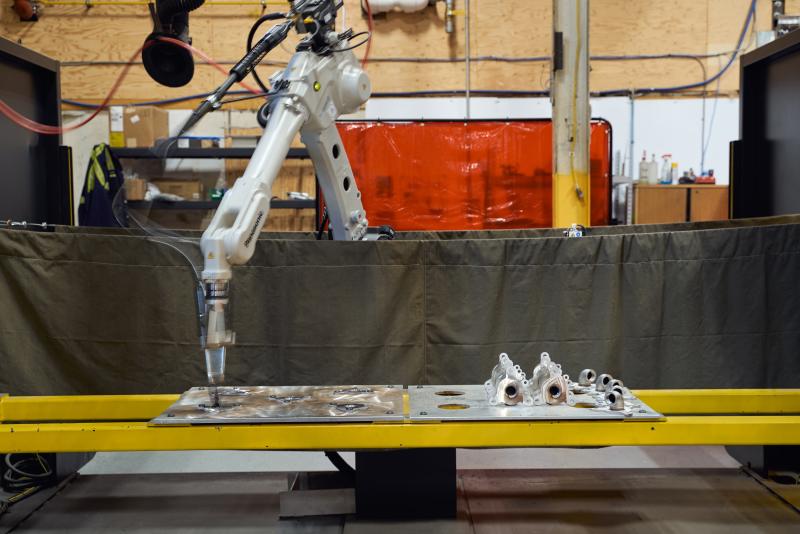 With customer collaborations at the heart of their company, Kelowna-based Vitalis Extraction Technology is a global leader in CO2 extraction technology for the food and beverage, cannabis, essential oils, and pharmaceutical industries. Simply put, CO2 extraction is a process that uses pressurized carbon dioxide to pull desired phytochemicals from natural compounds such as plants, botanicals, and nuts.
With more than 120 customers across 5 continents, their CO2 extraction systems (ranging from small-batch to custom) are best for natural compounds because it is cost-effective, temperature-resistant, scalable, and safe. Having grown more than 8,000% in  three years, Vitalis was recently ranked third on the Globe and Mail's Report on Business of Canada's Top Growing Companies, and it all started right here.

Sustainable, Research-Based Solutions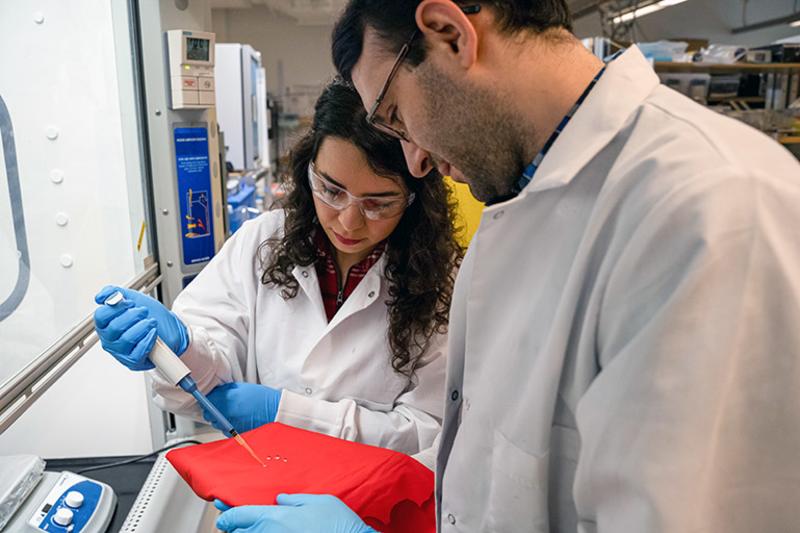 Photo from UBC Okanagan. UBC Okanagan researchers Sadaf Shabanian (left) and Kevin Golovin (right) test water-repellent fabric treatment.
Since its start in 2005, the University of British Columbia Okanagan School of Engineering has been a part of more than 452 research projects in the fields of clean technology, health, infrastructure, and advanced systems. Their reputation in innovation and research excellence led to a recent collaboration with BC-based outdoor gear manufacturer, Arc'teryx, to create one of the world's first non-toxic oil- and water-repellent performance textiles.
The research team, led by UBC Okanagan's School of Engineering Doctoral Student, Sadaf Shabanian, along with Arc'teryx Materials Developer, Mary Glasper, were looking to remove potentially harmful perfluorinated compounds (PFCs) typically used to repel oil and water in outdoor fabrics.
Sustainability was at the heart of this project for Mary and the Arc'teryx team as they work to reduce their greenhouse gas emissions by 65% by 2030. To combat the use of PFCs, Shadaf and the research team added an innovative, nanoscopic layer of silicone to each fibre in a woven fabric, creating an oil-repellent jacket fabric that repels water, sweat, and oils. The best part – the fabric can be made from biodegradable materials and can be recyclable, while maintaining the high performance the brand is known for.

Bring the Spirit of Innovation to Your Next Event
As part of Canada's Digital Tech Supercluster and past host to Canadian Accelerator Summit and the exclusive, invitation-only Metabridge Retreat, there's a buzz to events in Kelowna that you won't find anywhere else.
"The chance for delegates to connect with some of Canada's top tech entrepreneurs, researchers, and thought-leaders is something very special," remarks Krista Mallory, manager for the Central Okanagan Economic Development Commission. "Combine that with our award-winning wine and food scene and spectacular outdoor adventures and you'll create successful events for you and your attendees."
To learn more about Okanagan innovation and entrepreneurs, visit OKGo. Connect with our team to learn more about planning your next meeting or event with us.