Wondering how to thrill your food and wine (& music) loving peeps this holiday season? Here are some delicious local ideas on how to nibble and sip your way through the holidays.

Food and Wine
1. Wiseace Farm Distillery Gifts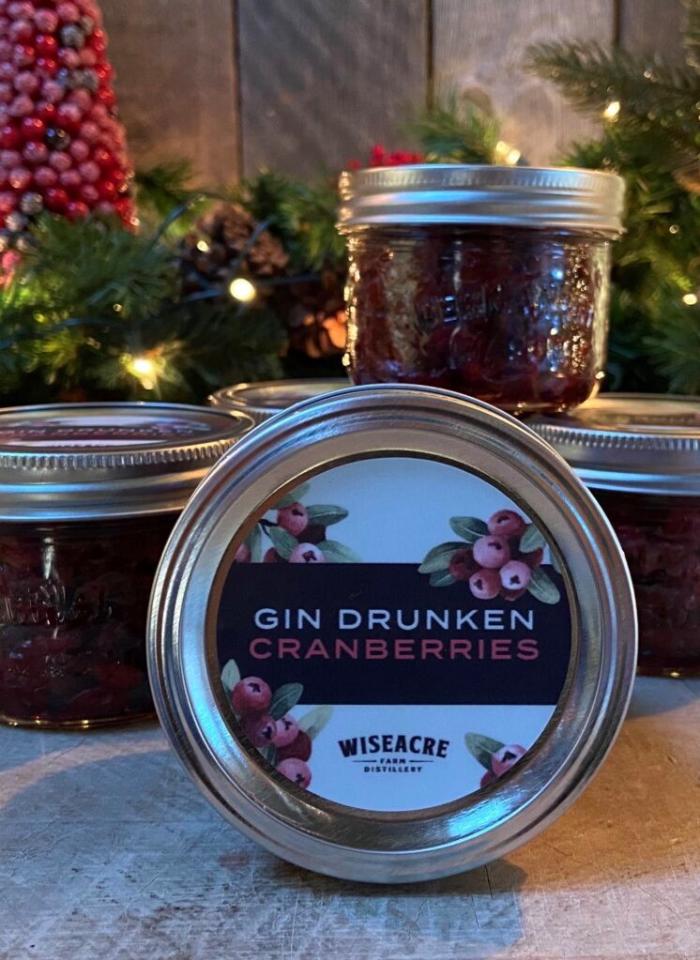 James and Kristi Caldwell own and operate a beautiful farm in Southeast Kelowna. Here they are raising their children, a variety of farm animals as well as making some awesome spirits at their Wiseacre Farm Distillery. A bottle of Wiseacre liqueur makes a perfectly festive gift as well as being a sure-fire hit at your own holiday soirees.
Wiseacre Cranberry Rosemary Liqueur combines the tartness of this famous fall berry with the herbaceous finish of fresh rosemary.  Savour on its own, add a splash to your classic G&T, or – get ready – make a reduction for your favourite pork or beef tenderloin recipe. And for a saucy stocking stuffer check out their Wiseacre Gin Drunken Cranberries.

2. Perseval & Young Cheesemongers
Say Santa loves you with cheese. Perseval & Young Cheesemongers were a welcome addition to Kelowna's food scene. Owned and operated by the sweetest couple down in Kelowna's Brewery District, Desiree Young & Phillip Perseval curate amazing cheese boards and gifts for the holiday season.
Check out the special Wooden Gift Box which contains 5 fine cheeses, hand-selected from their extensive range of local and imported cheeses.  The box also includes 3 accompaniments to match the cheese, plus some nuts and dried fruit.

3. Intrigue Winery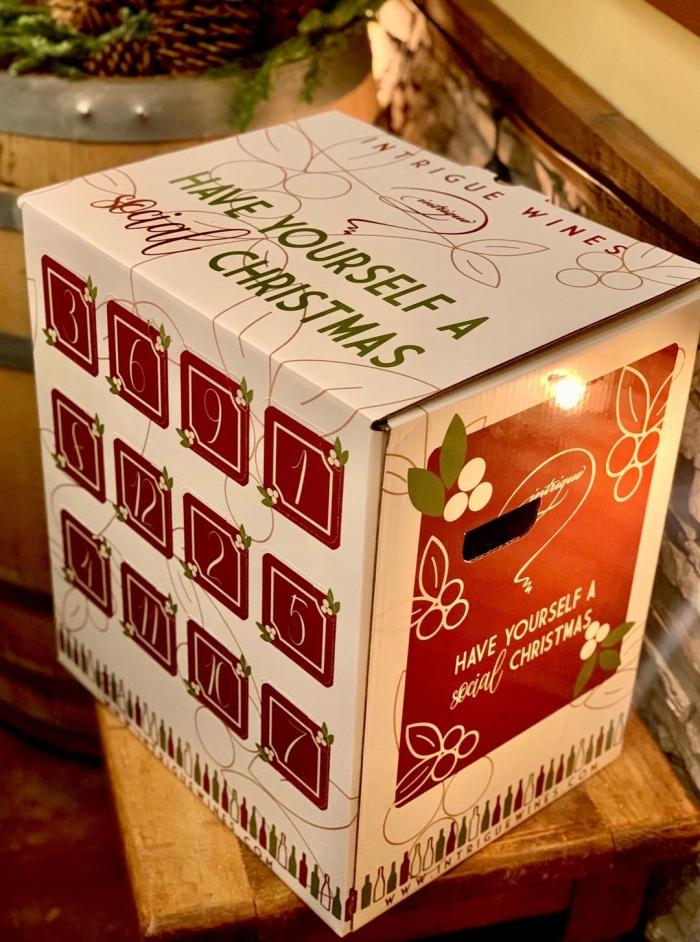 Intrigue Winery in Lake Country always has amazing gifts on offer in their wine shop as well as fun wine labels to share. Get this gift out early in December to your wine-loving friends and fam! Just like the classic style of advent calendar, but with wine. 
Intrigue Winery's 12 Wines of Christmas Advent Calendar will surprise you with a new bottle of wine (and chocolates too!) over the 12 days of Christmas. So fun! P.S. Intrigue Winery also offers their two bubblies in adorable 200 ml stocking stuffer size bottles.

4. Sandrine French Pastry
Make your yuletide fun by devouring one of Sandrine's gorgeous yule logs this Christmas. Kelowna's beloved French baker Sandrine has many unique seasonal items for you to choose from at her shop near Orchard Park. Sandrine French Pastry and Chocolates has a wide variety of artisan chocolates, macarons, bûche de Noel (Yule Logs), traditional Tourtieres, gift boxes, and more.

5. Frind Estate Winery
Photo by: Snap Commercial Photography
Dinner in a Dome? What could be more exciting! Frind Winery is North America's only beachfront winery and home to Annie's Beachfront Café. During the cooler months when patio dining is months away, they have set up amazing domes to dine in. Purchase a gift certificate or book your own dome.
The reservation includes a 4-course, family-style meal with wine pairings. Upon arrival at the winery, all guests will be welcomed with a glass of Frind Mulled Wine while being escorted to their individual dome.

6. Local Books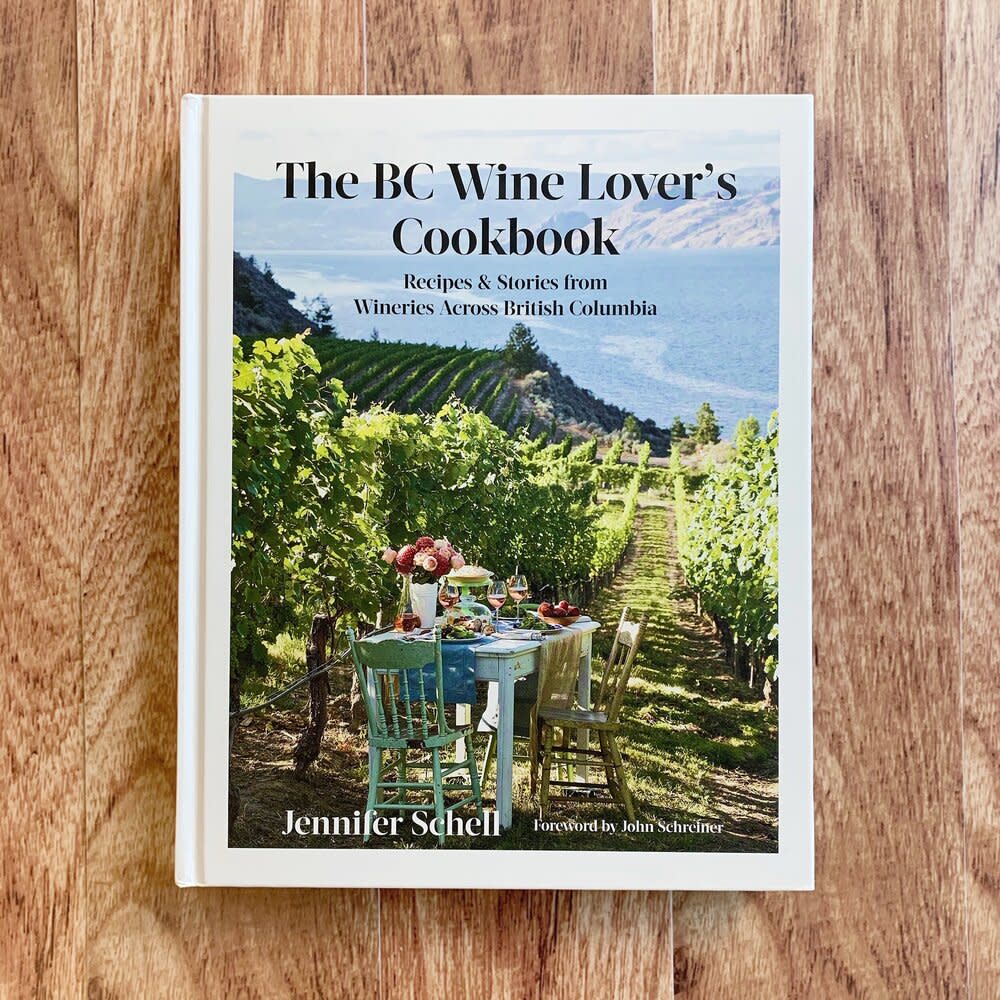 Books are always a welcome gift under the tree-  especially cookbooks!  Food and wine friends can enjoy reading about our local winery families and cooking their favourite recipes in my latest cookbook (shameless plug) The B.C. Wine Lover's Cookbook. Mosaic Books on Bernard has a book for every person in your life. It is really a one-stop shop!

7. Mix & Match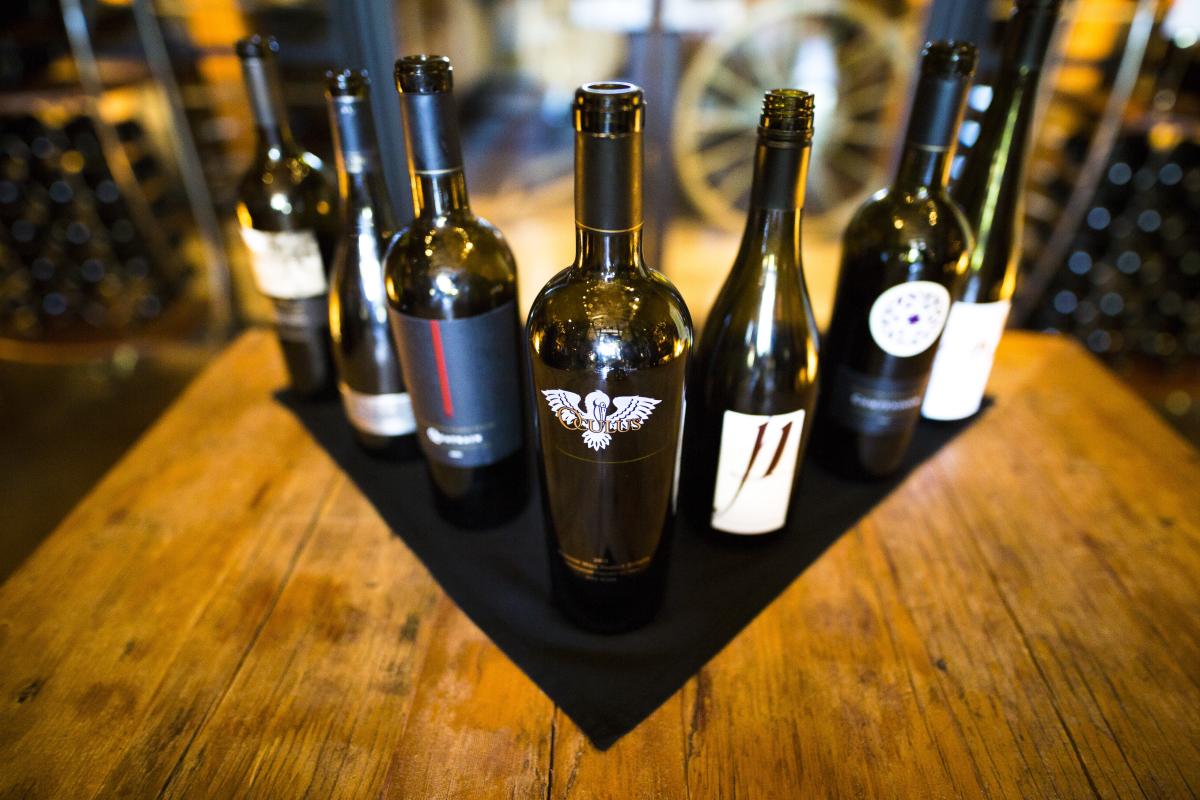 Photo by: Callum Snape
Put together a mixed case of bevvies for your drink enthusiast! If they have a favourite ie. Bubbles or Merlot make a mixed case for them to sample featuring our local wineries. Same idea for the beer or cider lover in your life.

& Music
8.  Holly Jolly Gelato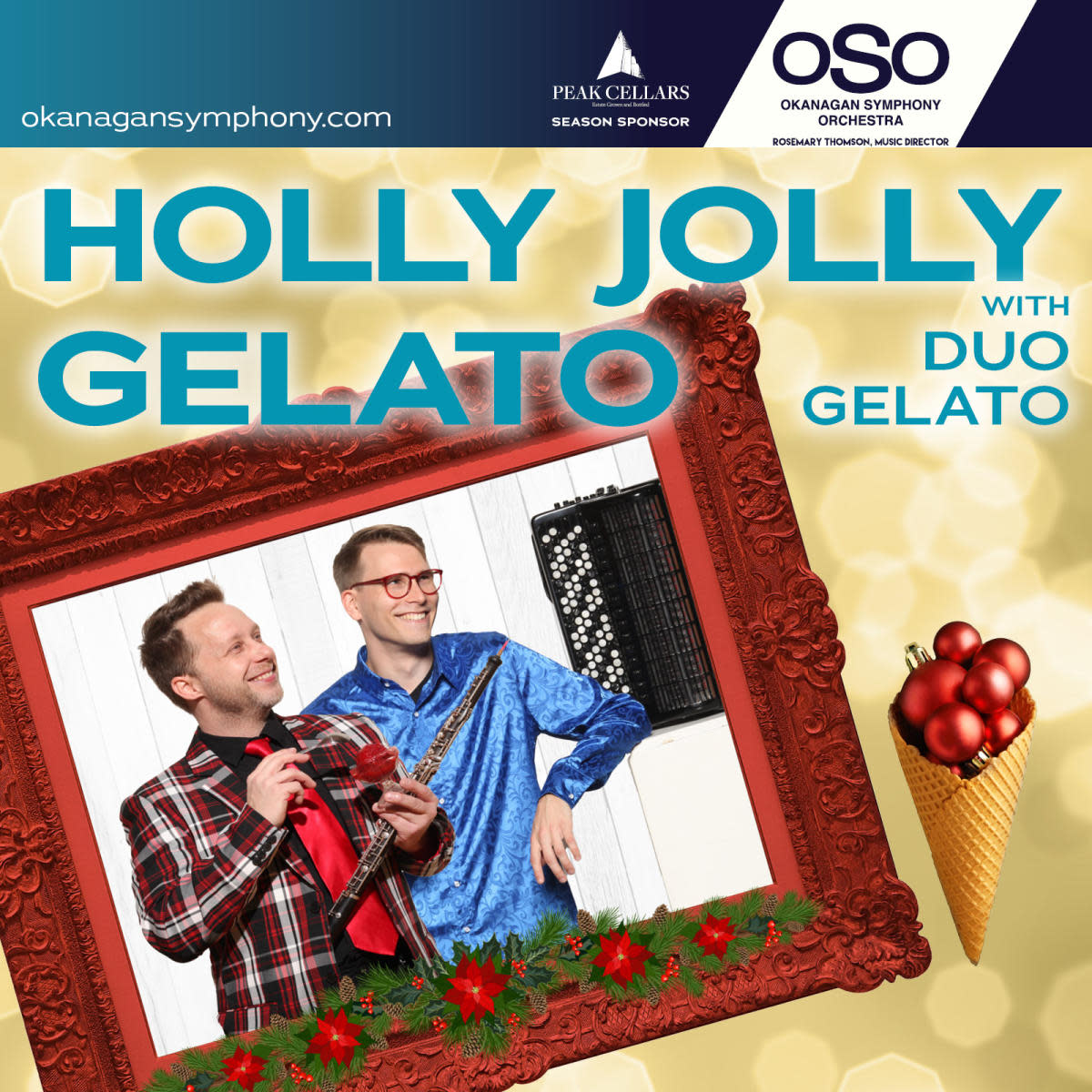 Kelowna Community Theatre and the Okanagan Symphony have a holiday treat on December 17th, Holly Jolly Gelato. The OSO welcomes two members from the Internationally renowned ensemble Quartetto Gelato to celebrate the season with dazzling artistry and irresistible humour. Multi-instrumentalist, film actor, and Cirque de Soleil acrobat Colin Maier and brilliant Finnish accordionist Matti Pulkki join in a program featuring oboe, fiddle, concertina, musical saw, accordion, vocals, and more.

9. Christmas Presence
Perfect timing to really get into Christmas mode. On December 23rd jazz fans will thrill at the chance to hear local jazz stars Anna Jacyszyn, Loni Moger, Stefan Bienz, and Stephen Buck perform original seasonal and festive favourites for this annual concert Christmas Presence at the beautiful Benvoulin Heritage Church. Two shows 2:30 p.m. & 6 p.m.