There are many top favourite parks to explore in Kelowna such as Knox Mountain Park, City Park, and Boyce-Gyro Beach, but some of the lesser known hidden gems listed below may end up being added to your list of favourites.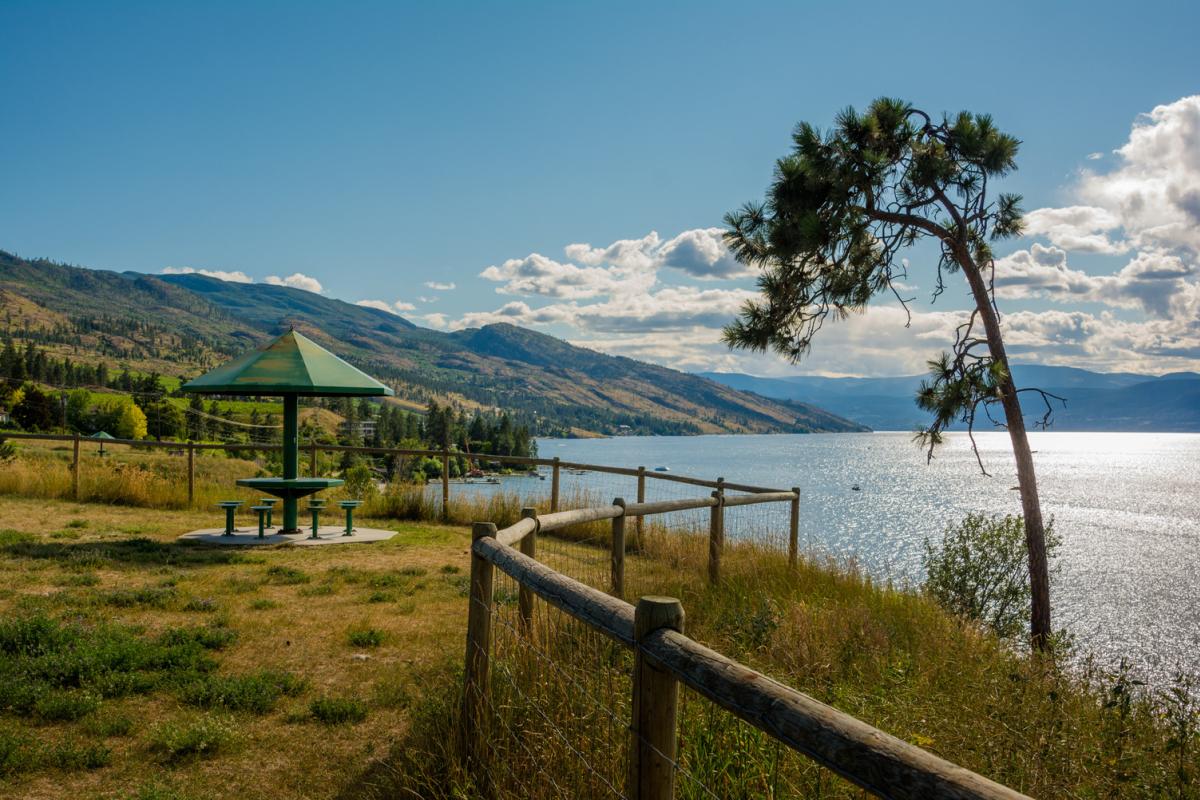 Check out the biggest off-leash dog beach in Kelowna! Enjoy spectacular views of the mountains over Okanagan Lake and take a dip with your pooch to cool off on a hot summer's day. Picnic tables are available along the lake to enjoy a bite to eat while watching the boats go by. There's also a large off-leash field for getting Fido socialized with other dogs. Remember – if they poop, you must scoop!
No dog? No problem! Bring your kayak, paddle board or canoe and go for a paddle or simply go for a walk along the beach.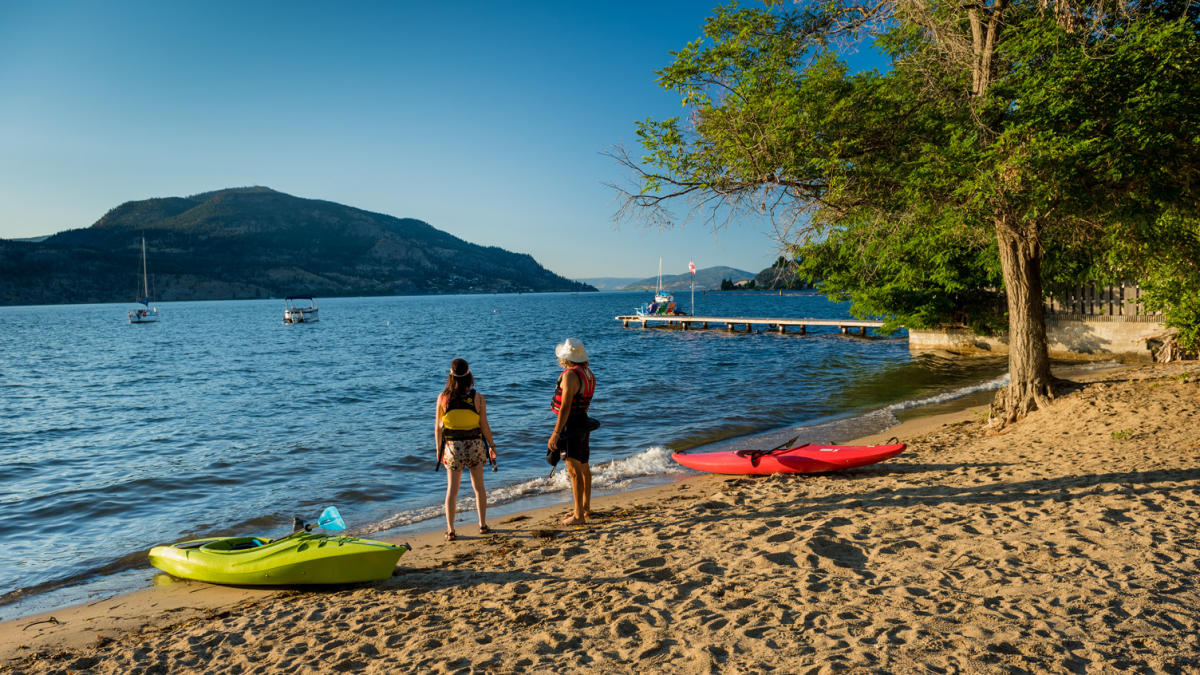 Escape the popular beach crowds find a quiet beach access point close to downtown. There is plenty of sand to get some beach time in and also grassy areas to picnic on. Try out the swing set and get an even better view of West Kelowna across the lake while you swing!
Note that parking is limited in this area so using alternative modes of transportation are encouraged.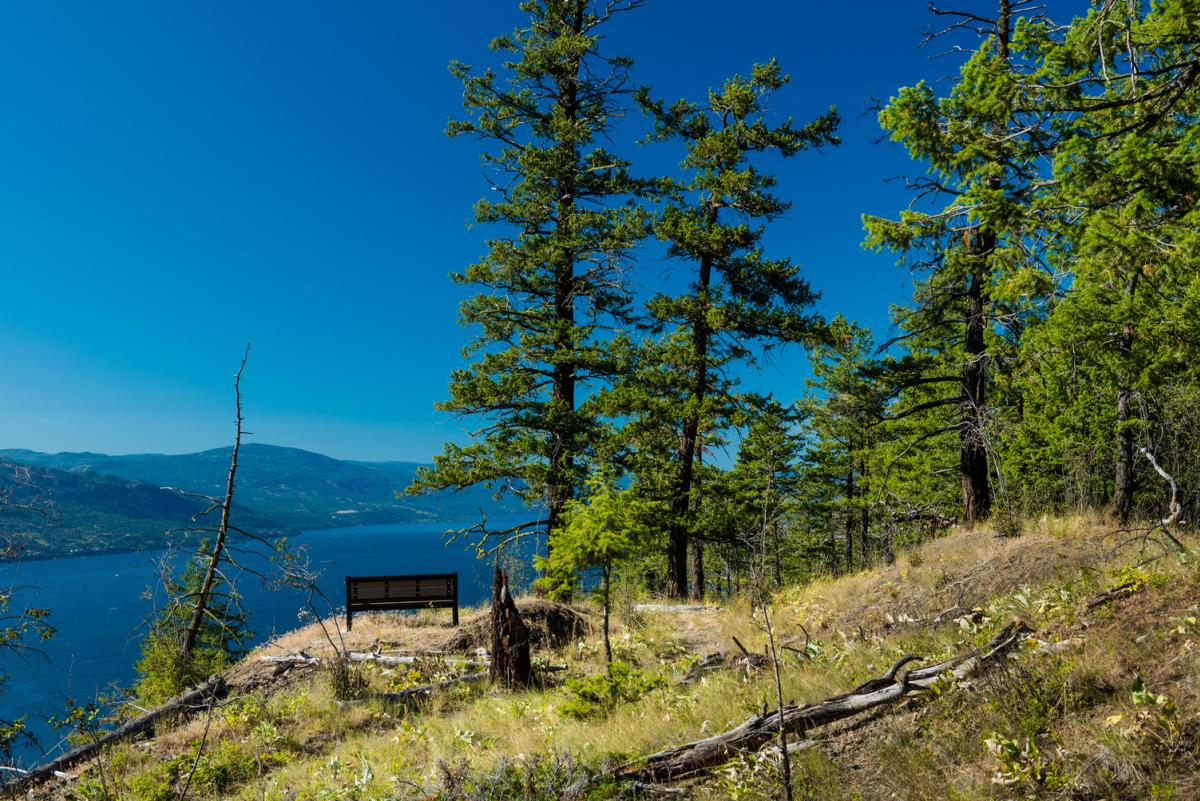 Get outside and venture out to this gorgeous hidden gem! Take a 'Mini Knox' hike (approximately 1 km uphill) and enjoy a fantastic view of the north and south Okanagan Lake at the top of the trail. Be aware of wildlife in this area, including bears and coyotes.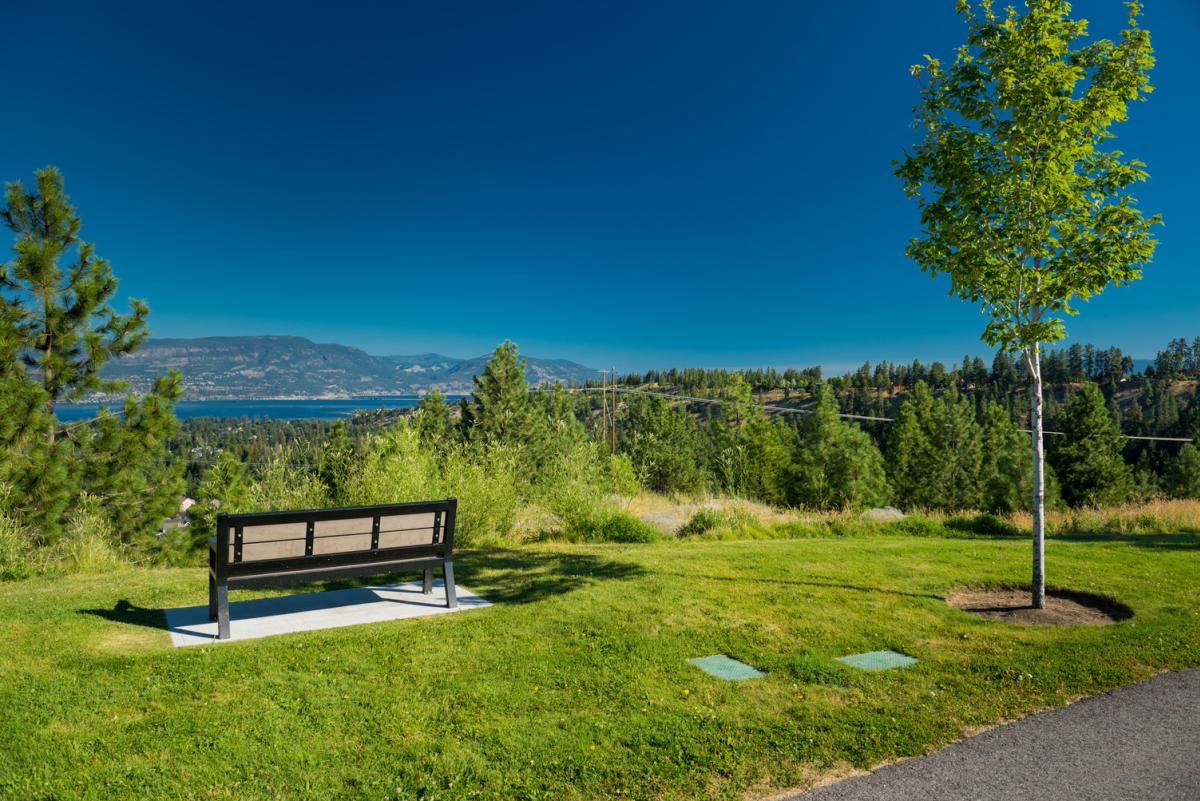 The Ponds Park & Trail offers over two kilometres of newly paved trail with excellent views of Okanagan Lake and the city. This trail is flat and accessible to everyone, including those on motorized scooters or in wheelchairs. Bring the kids to enjoy the park and playground that overlooks the city. Dogs can come too, just make sure they are on a leash.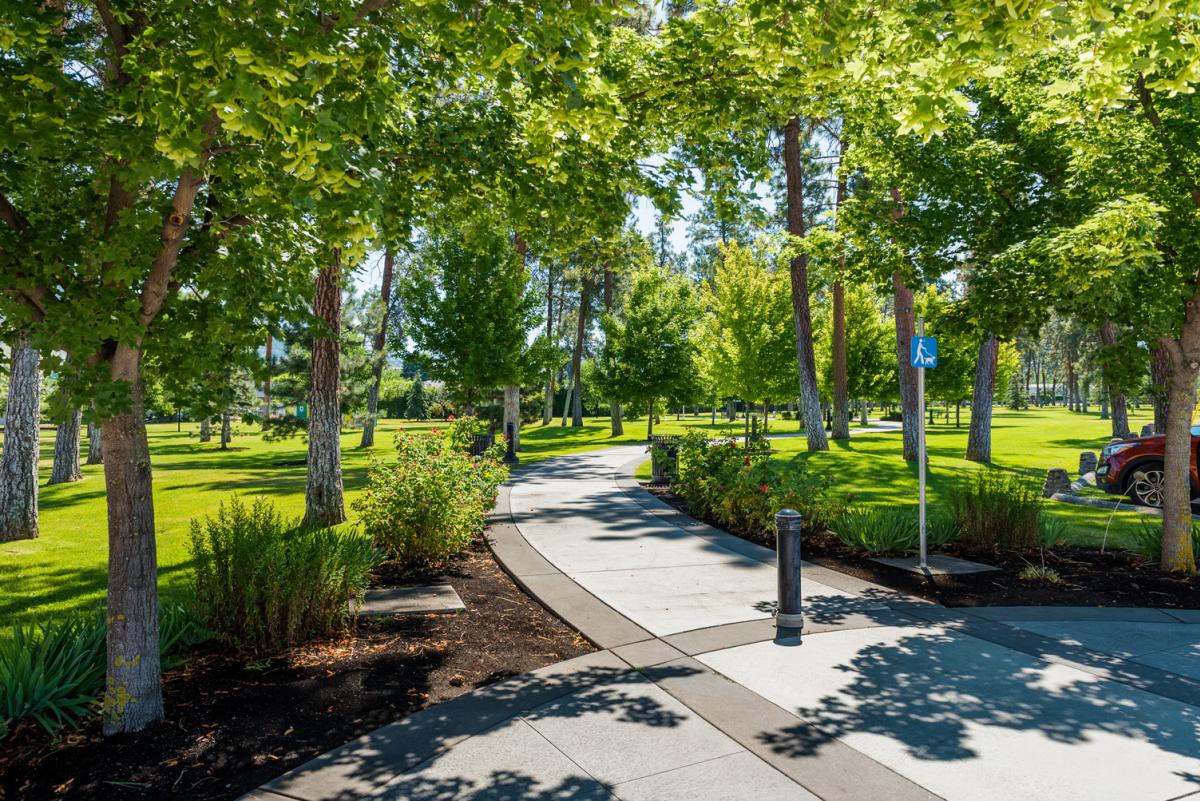 A beautiful open-air forest in the middle of the city! Sit or stroll among the ponderosa pine and douglas-fir trees and experience our urban forest. This park is the perfect place for family picnics and all the shade makes it great for getting your exercise on a sunny day. The park also offers space for quiet reflection at the cenotaph. Rain or shine, snow or sleet, there is something for everyone at Rutland Lions Park.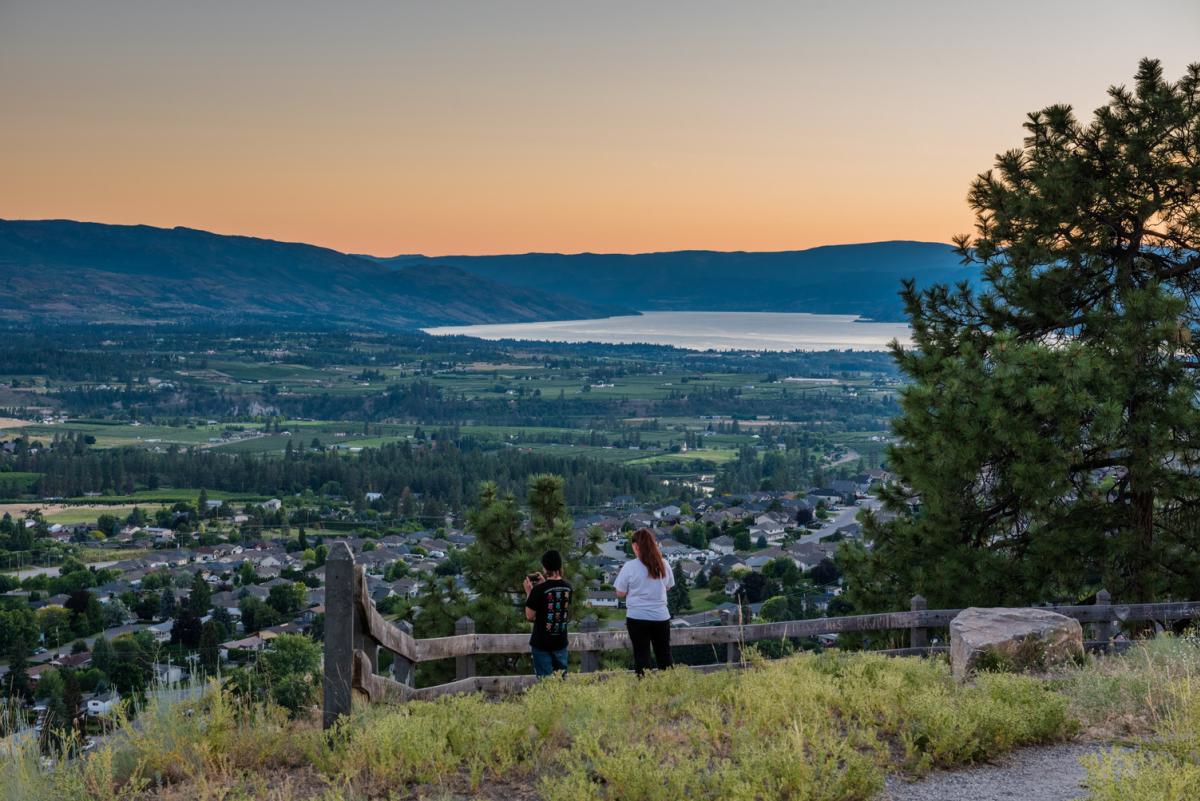 Tucked away in Black Mountain, Stockley Open Space is a true hidden gem! Enjoy a beautiful lookout of the valley and go for a walk on the looped trail at the top to get 360-degree views. Get your steps in on the long staircase that makes up the lower park of the trail. Stockley Open Space is adjacent to Lund Park, so you can make the day an adventure by hiking here and picnicking in Lund Park.
For more local hidden gems, visit the City of Kelowna website.