Kasugai Garden Park, photos by @okinstababy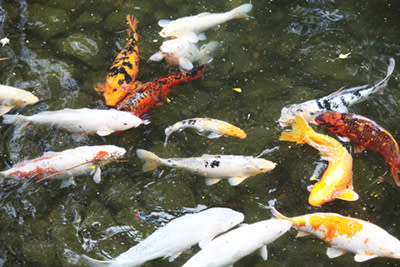 In downtown Kelowna, when the crowds are bustling and the cars are honking and you just need a place to escape and gather your thoughts, consider Kasugai Garden Park a downtown sanctuary. Located within a walled enclosure not obvious from adjacent streets, it represents a tranquil oasis in the busy downtown core.Kasugai Garden Park is one of the most unique parks in Kelowna and is truly a hidden gem. It was completed in 1987 to demonstrate the friendship and union between Kelowna and its sister city in Kasugai, Japan. The park features traditional elements found in Japanese gardens with beautiful integration of stone, pathways, plants and water. The water from a unique bamboo fountain is a refreshing way to cool off during a hot Okanagan day. Take a walk within the walls of the park, along the pathways and you'll find yourself surrounded by stone lanterns, pine trees, waterfalls and a pond stocked with Koi fish. Meticulously maintained, Kasugai Garden Park is often a sought-after location for tours, meeting and small weddings.

How to get there: The park is approximately three acres in size and located just east of Kelowna City hall, near the Queensway transit exchange. Thanks to Instagram user okinstababy for entering our Hidden Gem Parks Challenge contest. Were pleased to share a few of her beautiful images of Kasugai Garden Park. Heres what she has to say about the garden park, Whenever I'm downtown Kelowna and wanna feel serenity from all the hustle and bustle, the Japanese gardens is definitely one of my stops.