Burger up! Hamburgers never go out of food fashion and are probably the number one Canadian comfort food for all ages. There are burgers and then there are burgers… with many eateries really putting their all into making your dream burger come true. When you get a craving, go for the best and don't compromise. Here are a few delicious hamburgers to sink your teeth into around town.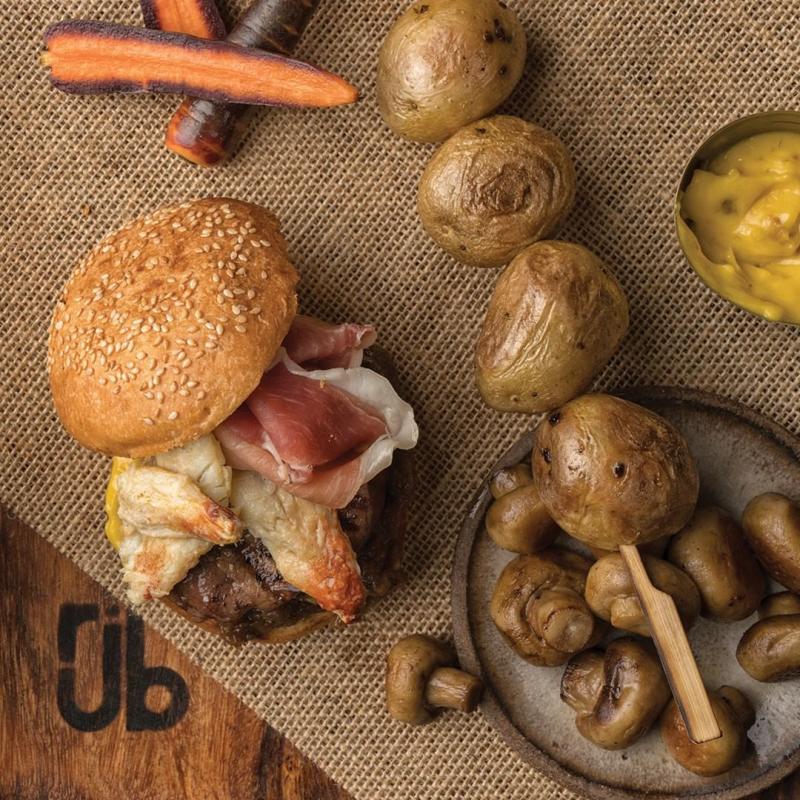 For the Burger Connoisseur, prepare to have your mind blown at Raudz Regional Table. Raudz has been on our top restaurant list in Kelowna since its inception. Founding Chef/owner Rod Butters is a pioneer in serving locally sourced cuisine in BC and his restaurant has consistently been acclaimed for its high-end approachable food. So you know that the burger here would be anything but ordinary. Named for Rod, the RJB Burger features a Grilled beef tenderloin, butter-poached crab, shaved cured bacon, and onion jam on a brioche bun with roasted potatoes and duck fat mayonnaise. Amen!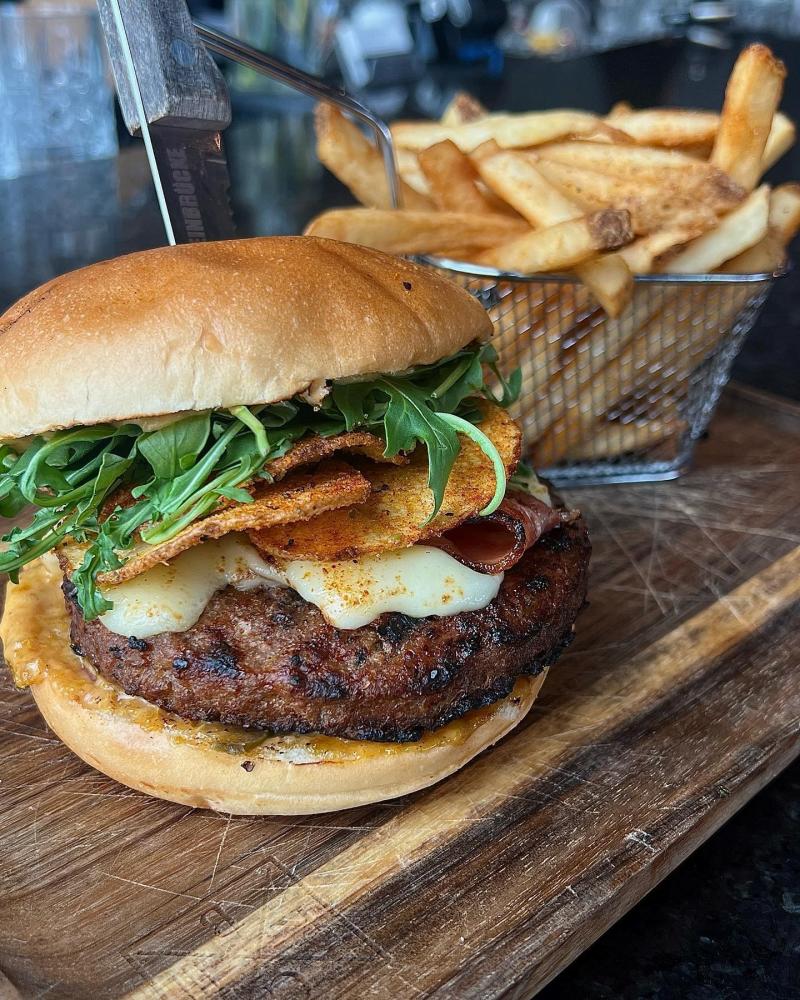 Central Kitchen + Bar feeds the local sports crowd and has a whole burger section on the menu. All Burgers are made with a combination of beef and pork, served with Central Fries + house smoked ketchup. They offer four different burger choices: "Let it Brie" Burger, The French Onion, The "Vintage" and The Herbivore and are also so kind as to offer up "Add Ons + Upgrades" that include: Truffle Fries, Sweet Potato Fries, Caesar Salad, Mixed Greens, Central Gravy or Central Mushrooms.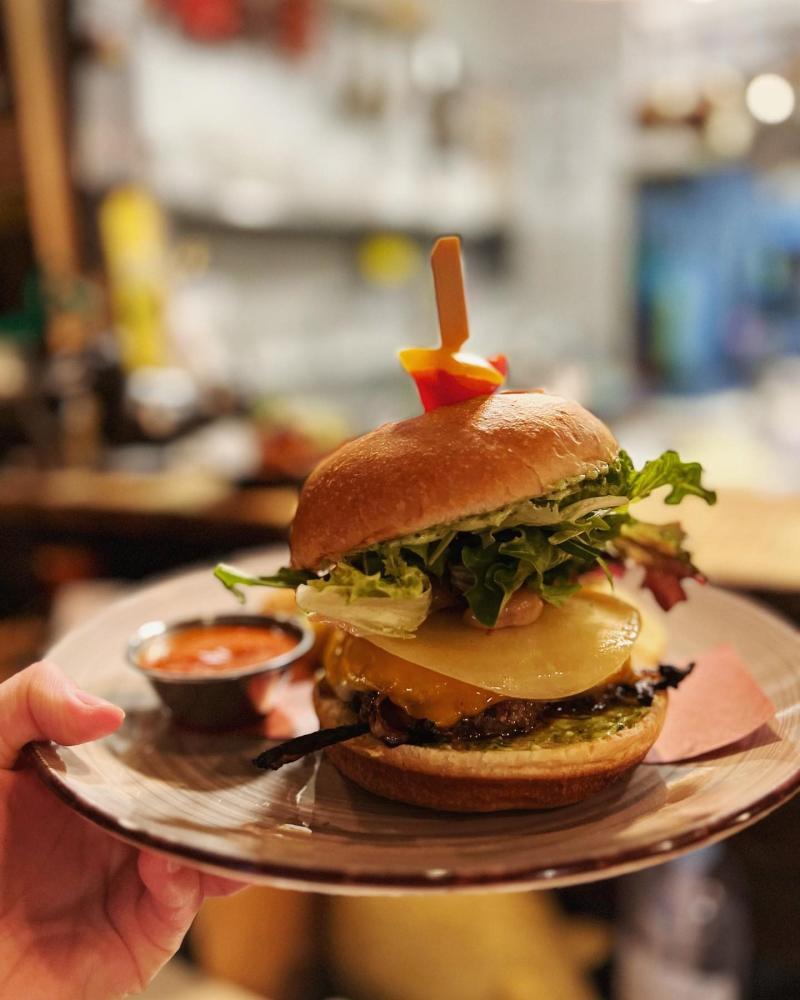 For the Burger & Beer fans, head to Provisions Kitchen at Kettle River Brewing on Baillie Avenue. Right in the heart of our Kelowna Brewery District, this cozy little hangout has a great patio for warmer months too. The secret to this eatery's great success is the man behind the pans – super chef Brock Bowes. There is a burger of the month that is a part of the rotating menu that keeps the food vibe here very exciting and personal. Last month's Burger was a 6 oz all-beef patty, four cheese, chimichurri, roast garlic, and greens served on a brioche bun with fries and catsup.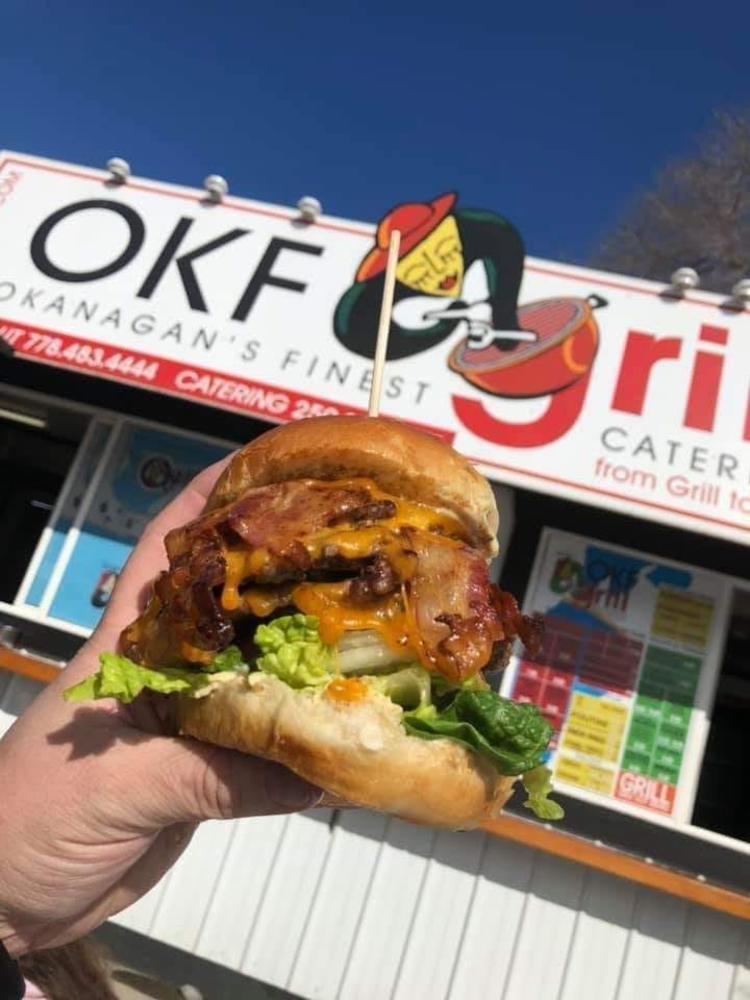 Did you say burgers on the beach?! Heck ya - OKF Grill has a primo location in lovely little Oyama. This former food truck is parked comfortably between Wood Lake and Kalamalka Lake and is directly across from Oyama Beach. Beach burgers are the best! The location also caters to the stream of bikers that partake in the Okanagan Rail Trail that runs right behind. These are old-fashioned straight-up burgers.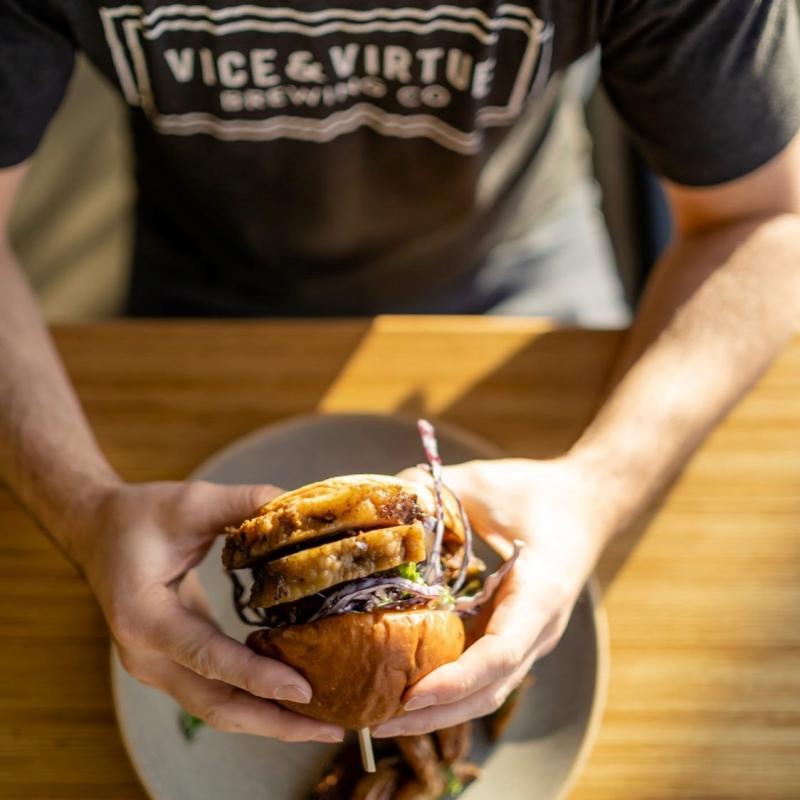 Vice & Virtue Brewing (V&V) has something special for the burger lover looking for something more. Not just a burger, V&V has The Beef Brisket Burger waiting to thrill you. Here at one of Kelowna's favourite breweries, the brisket is slowly smoked for 12 hours and then piled on a bed of slaw with BBQ sauce, pickles, and then finished off with a homemade brioche bun. Paired this beaut with a VV beer and you are going to be smiling.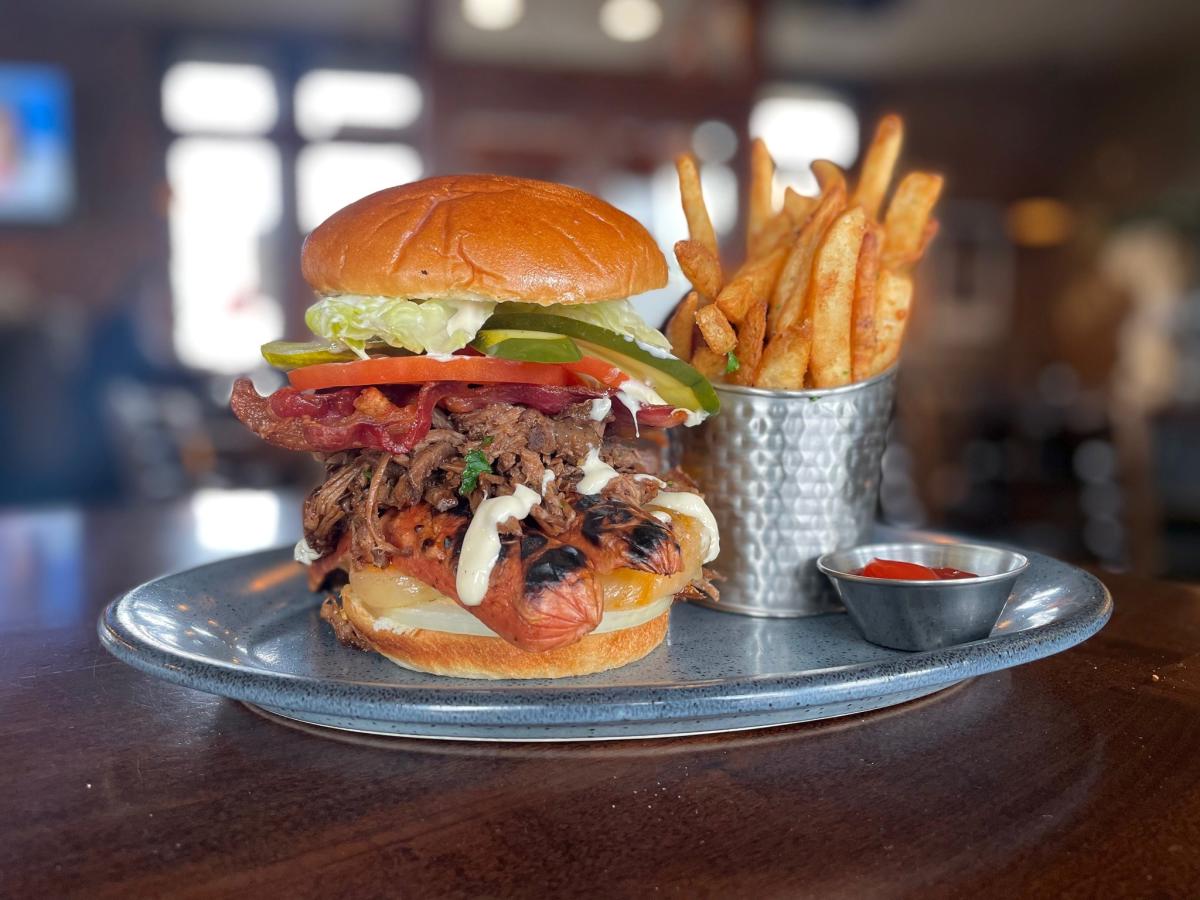 Train Station Pub is legit our city's most historic pub, with the building originally operating as a train station opening in 1926! Their Station Burger is classic with a prime rib beef patty, lettuce, tomato, onion, pickle, beer mustard, and signature mayo on an artisan bun. But there's more: Spin Me Right Round Burger: spinach artichoke cheese spread, smoked bacon, Smokin' Hot Burger: smoked gorgonzola, West Coast hot sauce, Sattle Up with whiskey bbq sauce, smoked bacon, cheddar cheese, Breakfast Before Bed: cheddar, peameal bacon, sunny side egg, on a local bakery English muffin or the Meat on Meat: braised beef, smoked bacon, butterflied wiener, burger patty, cheddar and Havarti.