Some say that breakfast is the most important meal of the day, so I say, make it an epic one!
Here are some delicious breakfast ideas that you must check out when you are coasting around Kelowna.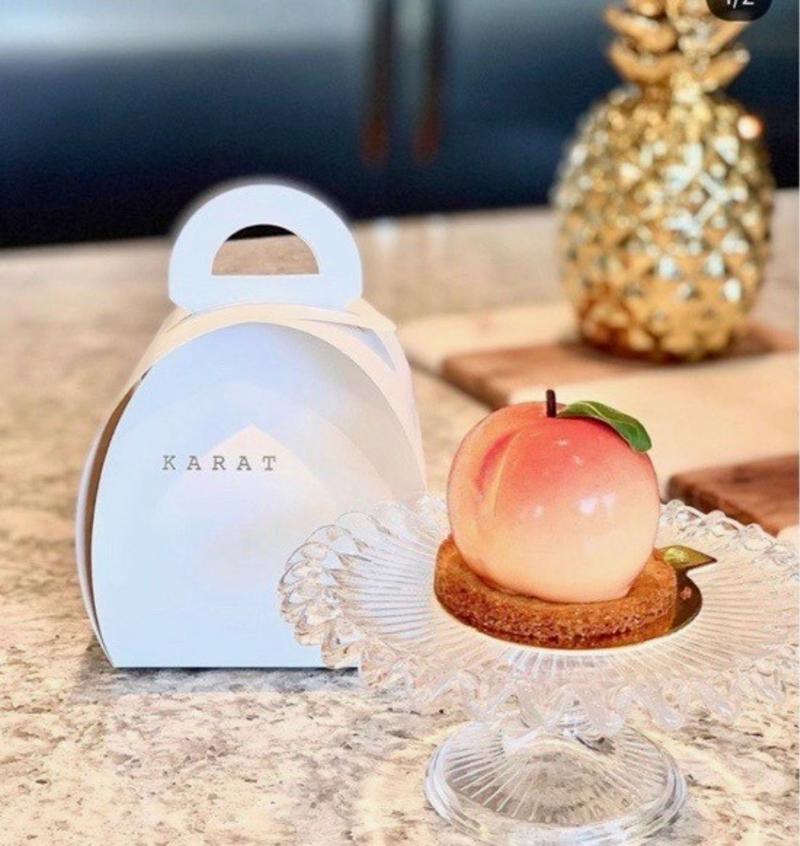 Karat Chocolate has amazing croissants. This dreamy little Parisian style café downtown has a jaw dropping array of beautiful, sweet treats. The strawberry and cream croissant, the banana cream pie one or the cheesecake one…basically you can't go wrong. Enjoy inside or at one of the quaint sidewalk tables.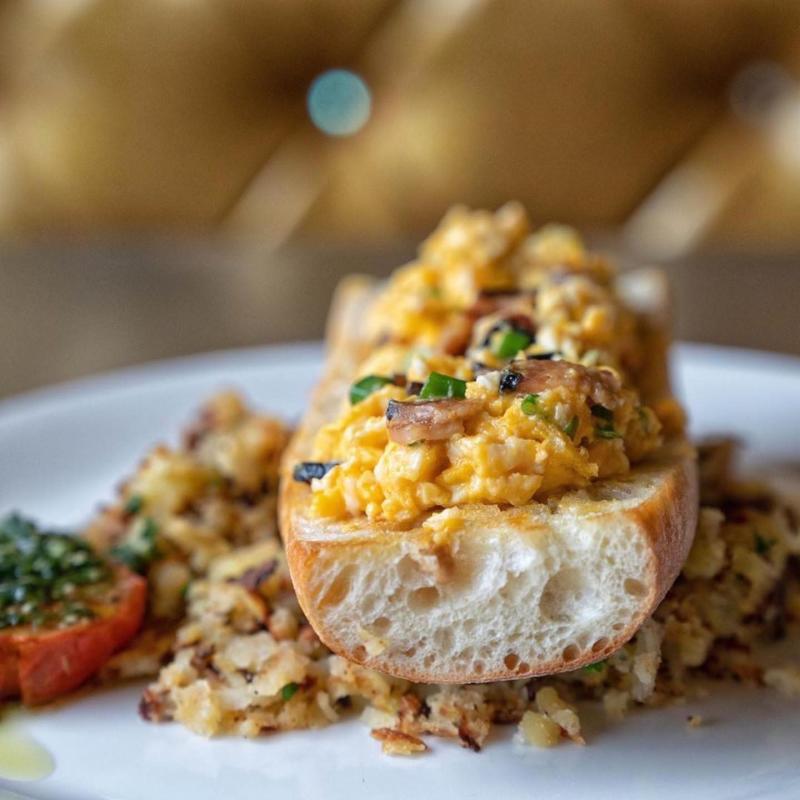 Sunny's Modern Diner is tucked in right across from the Sails downtown and they are all about breakfast (seriously they open at 7:30 and serve breakfast all day).  I have to say that the famed Chicks on a Raft is really something you gotta eat. Scrambled eggs, gypsy bacon lardons, green onion, aged and very sharp cheddar, peanut butter toasted French loaf, hash browns or greens. Yes, I said peanut butter. Go try it.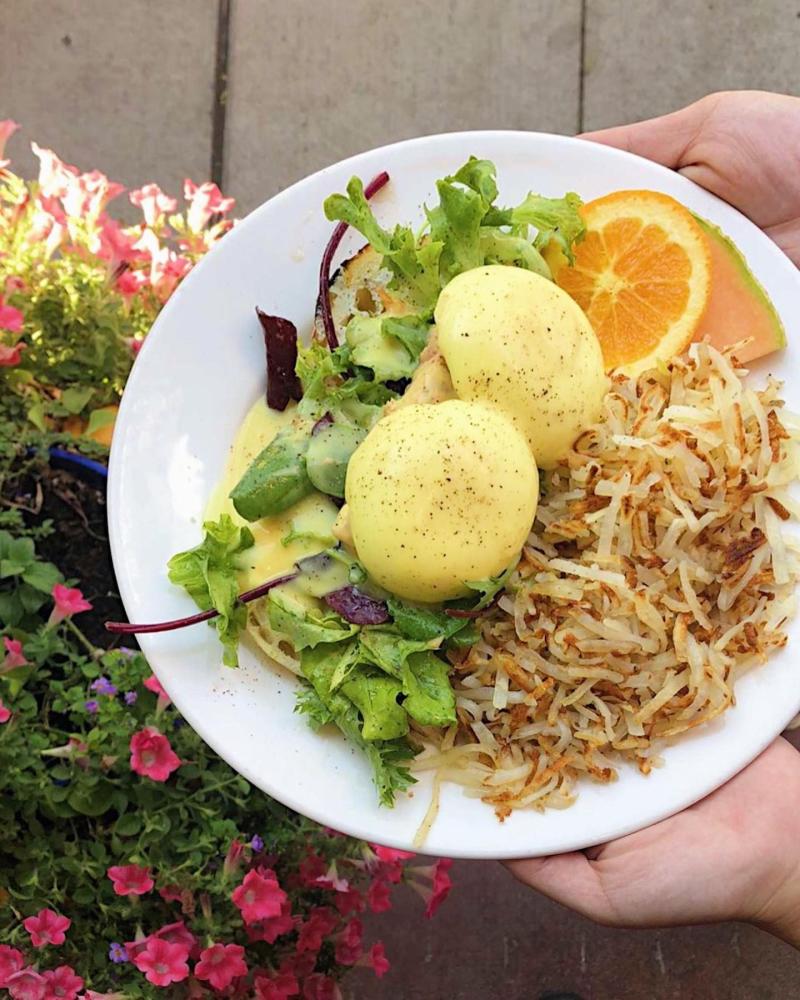 The OG breakfast hangout is the beloved Boh (Bohemian Café & Catering), and it remains a favourite for locals. Inside or outside on their patio, be prepared for a little wait. My go-to is the Popeye (spinach) Omelette and hash browns and it is always perfect; however, the Eggs Benny are pretty awesome too. Here the bread is homemade, the jam is homemade, the sausages are homemade…you get my drift.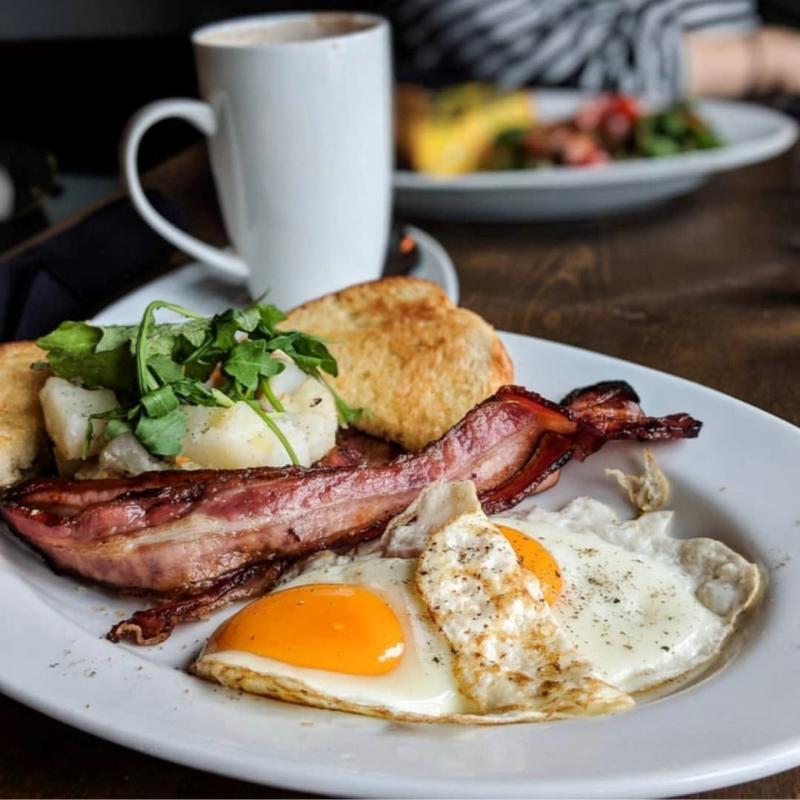 The Curious Café has a wonderful morning menu with all of the breakfast love you need. Here you can choose to dine inside where there is a cool pizzeria style vibe or outside in their new secret garden. The Curious Famous Classic is good old bacon and eggs done right. It opens at 11 which makes it officially ok to order a breakfast cocktail.

Brunching
If you are sleeping in and want a weekend breakfast/brunch extravaganza, either Krafty Kitchen's Hip Hop Brunch downtown or The Eldorado's massive buffet brunch lakeside are your jam.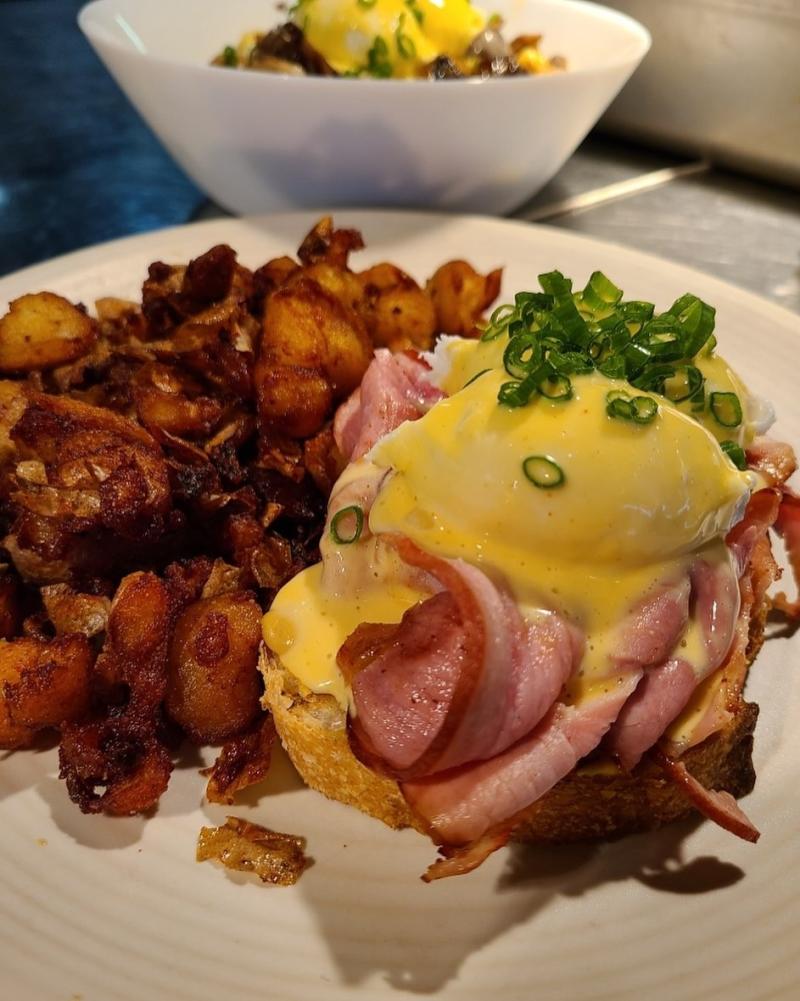 At Krafty Kitchen, the menu items range from bennies to pancakes and all have fun names on theme like the NOTORIOUS P.I.G. featuring crispy pork belly, salsa taquero, refried beans, tortilla, avocado and two poached eggs. The urban brick patio offers awesome neighbourhood eatery feels.
The famous Sunday brunch at Eldorado Resort Lakeside Dining is top-notch, from omelette stations to salads to brunch burgers and decadent sweets, you cannot beat the lakeside location.