So many delicious things to eat, so little time. Sound familiar? When you have a limited amount of time somewhere amazing like Kelowna one may start to panic about how to fit in all of the restaurants. The solution? Grazing.
Like a pub crawl, you can plan to hit a few amazing eateries over a day or weekend to sample some of the excellent cuisine available. All you need is to hire a driver or assign one of your pals as a DD – and don't feel bad for them, they still get to eat!  Here are a few of my grazing suggestions in no particular order.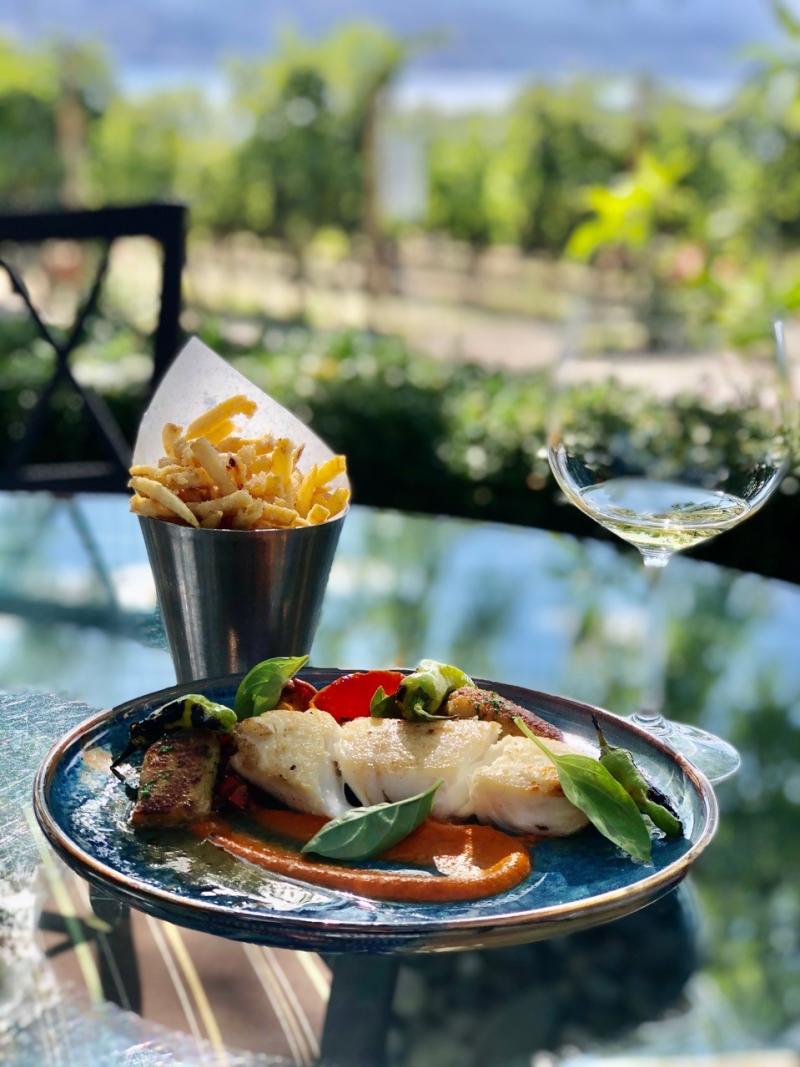 Head to the beautiful Old Vines Restaurant at Quails' Gate Estate Winery. This is one of our pioneer wineries that is owned and operated by the Stewart family. Grab a patio table with a view of the lake and order the Truffle Fries paired with their Reserve Chardonnay. Bliss.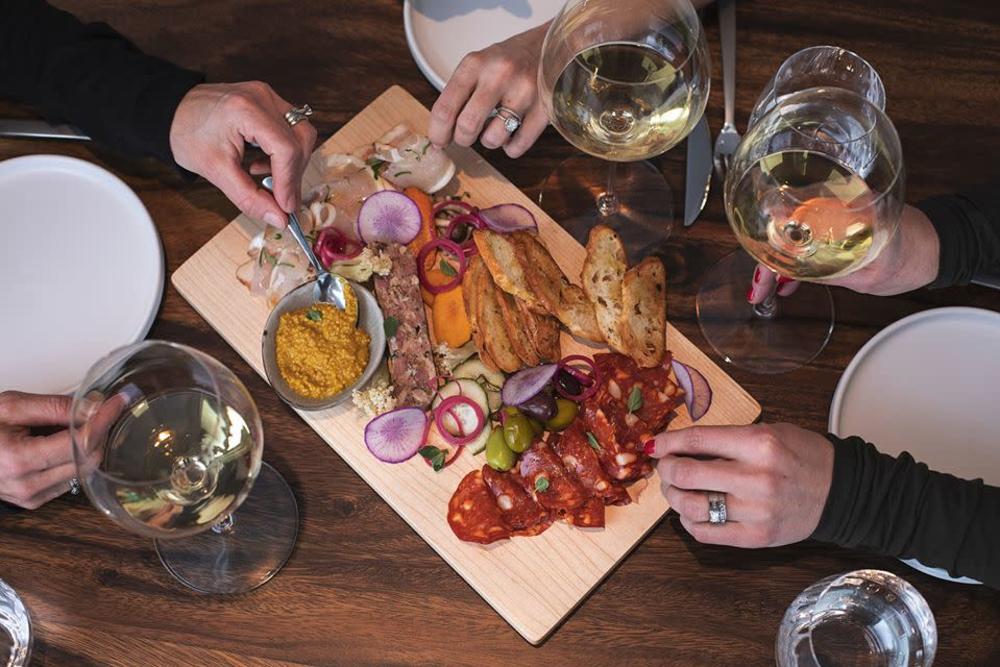 Nearby Mt. Boucherie's new restaurant The Modest Butcher has lots of delicious bites to choose from. This magnificent winery is modern and chic and offers a wide range of wines. Pop in to try the Marinated Feta paired with a glass of their Pinot Noir.

Annie's Beach Café at Frind Estate Winery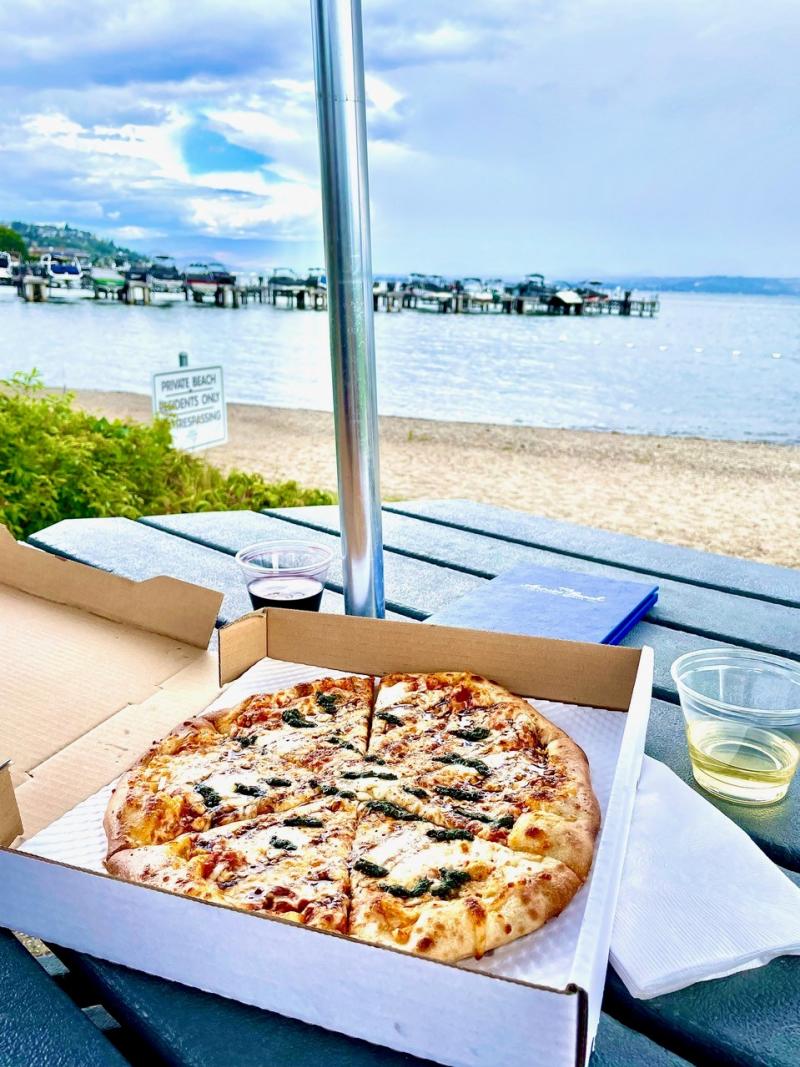 Also, in West Kelowna, another new eatery opened this year at Frind Estate Winery and it is lakeside! The winery is owned by the former Plenty of Fish creator and Annie's Beach Café & Lounge features great pizza that you can enjoy on the patio or takeout down on the beachside tables. They have great appies too - check out their cheese board to pair with a glass of their award-winning Riesling.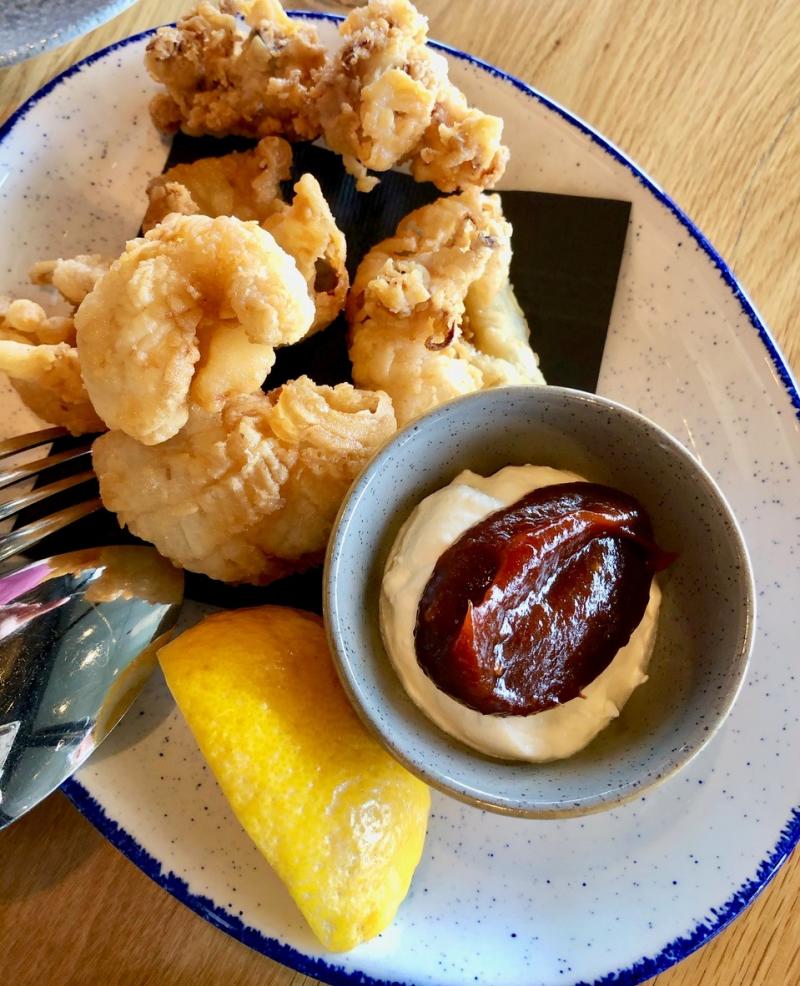 On the other side of the lake, CedarCreek Estate Winery's Home Block Restaurant is a must. Chef Neil Taylor's cuisine is divine, and his Calamari has grown a cult following. Enjoy paired with a glass of their refreshing bubbly as you gaze out over the vineyard and sparkling Okanagan Lake.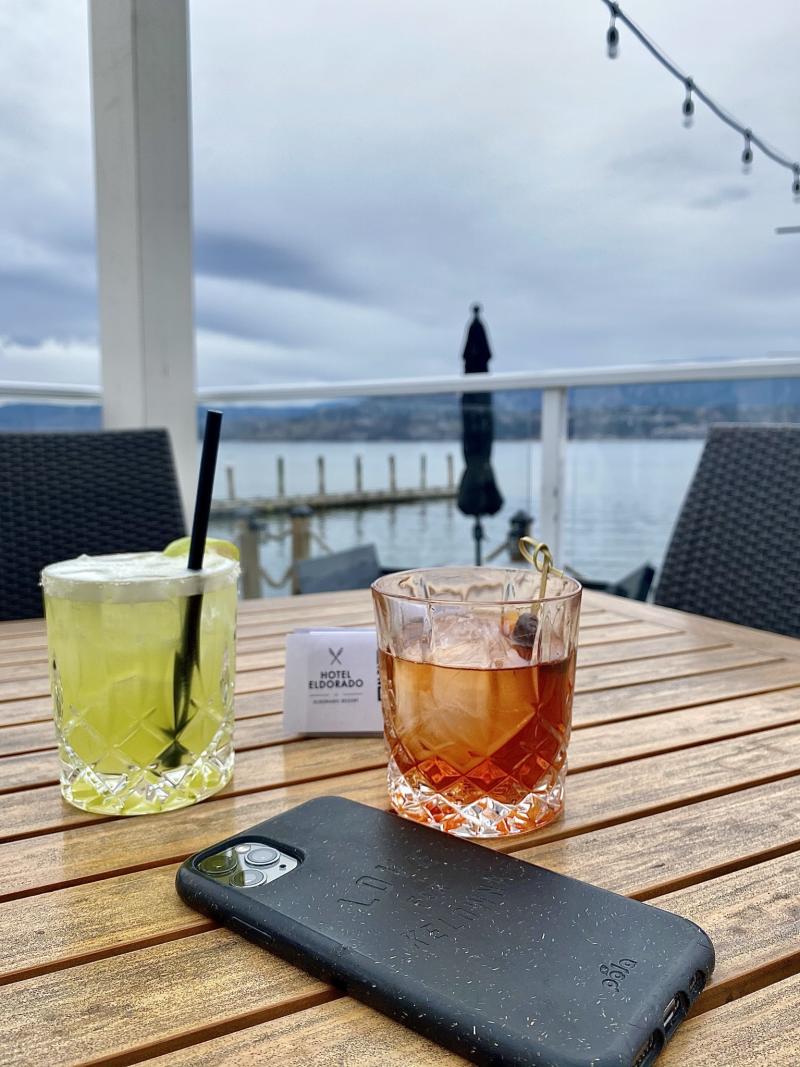 The legendary Hotel Eldorado is also a priority stop. The boardwalk is one of the only places to enjoy food and drink on the lake. This charming hotel has a wonderful local history and has a great selection of local wines on the menu and delicious bites to enjoy. Try the wings and an Aperol Spritz on the dock.
Heading north to O'Rourke Peak Cellars in Lake Country, the Lobster Pizza calls. This is the first of the two wineries that the O'Rourke family is building. Number two is in the works and is going to be spectacular. Share the pizza with a glass of their delicious Chardonnay on their vineyard side patio.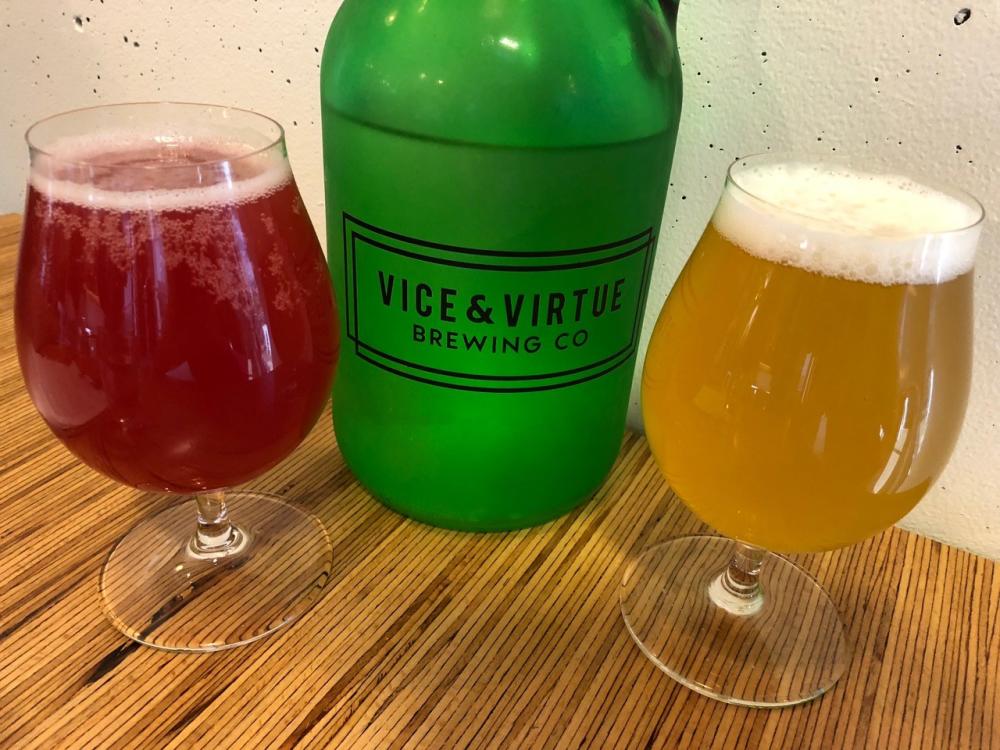 Let's not forget Kelowna's awesome brewery district! Head to Vice & Virtue Brewery where they feature smoked meats. The charcuterie board is a must with a brew like the raspberry kissed Love Potion.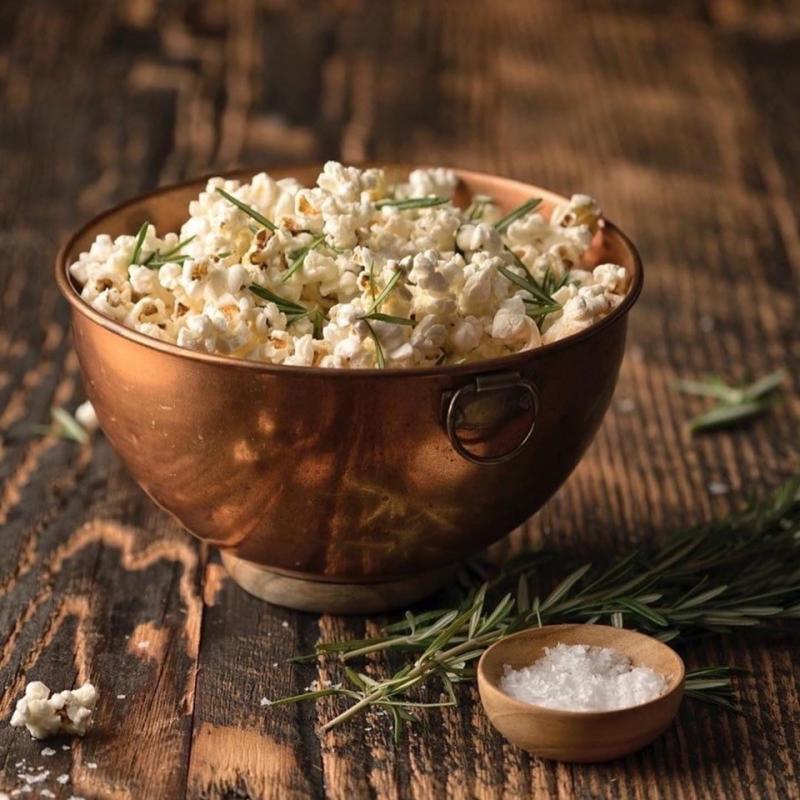 Finally, downtown's wee micro bar + bites is all about tapas with a long list of delights to choose from. Here you must sample the Popcorn to die for and pair that with one of their great cocktails or a Nomad Dry Apple Cider.