Fall is in the air, and the grape harvest has started in the Okanagan! It's an exciting time of year for the Kelowna wineries as this is when grapes are picked, prepped, and then turned into tasty wine.
We chatted with the team at West Kelowna's Mission Hill Family Estate Winery, and they said that this year's harvest is slightly ahead of last year's harvest season, and they are expecting to pick their grapes until at least the first week of November this year.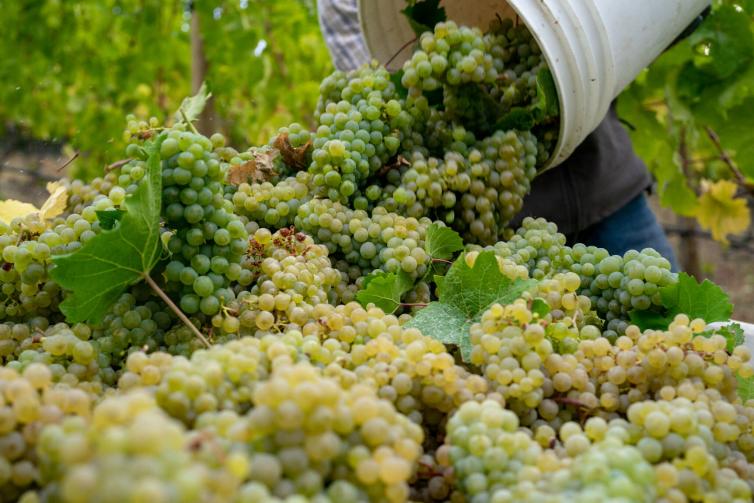 "We've been really happy with the quality of fruit we've seen thus far," says Graham Nordin, Mission Hill's Director of Wine Experience. "We're seeing very good ripening and excellent flavour development across the board."
We were also wondering about how this year's summer temperatures affected the grapes. We talked to Brendan Smith, Associate Winemaker at Rollingdale Winery, and he said the conditions this summer have had some positive effects on their grapes this year.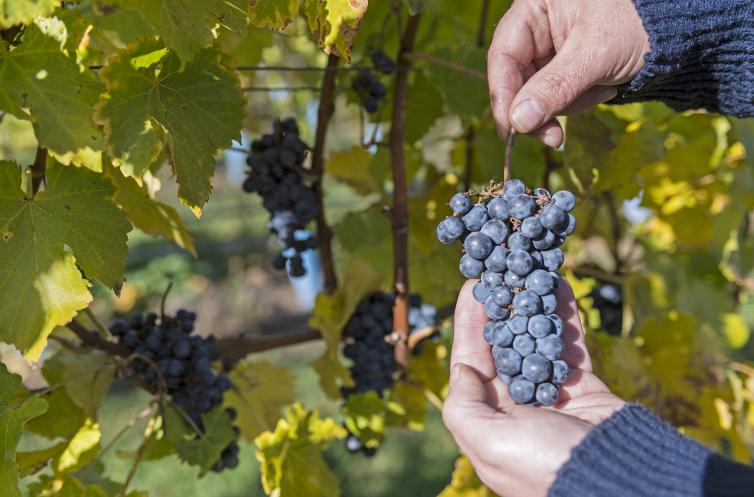 Photo by: Kelly Funk
"The grapes normally go to sleep when it's too hot," says Smith. "This year's summer weather has helped with maintaining perfect growing temperatures."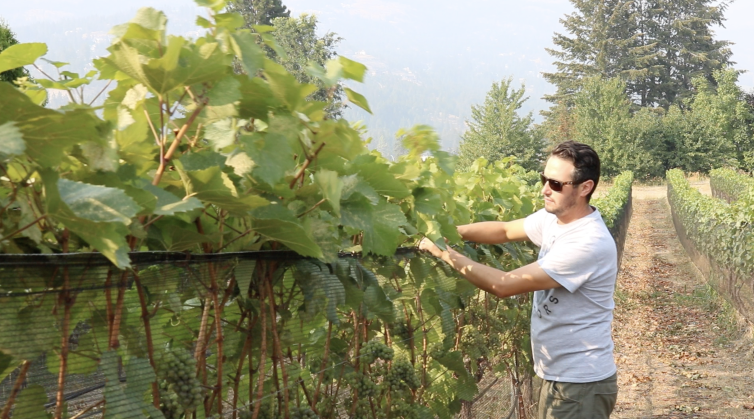 Harvest time also means the Okanagan Fall Wine Festival is about to begin. From September 27 to October 7, 2018, various events will be happening throughout the Okanagan Valley to bring together wine enthusiasts. From intimate dinners hosted by winemakers to grape stomping parties, there is something for every wine lover. For the full schedule and locations of the events, go to the festival webpage here.