We recently participated in the Regional District of the Central Okanagan (RDCO)'s "Go Fish" family event and had such a blast!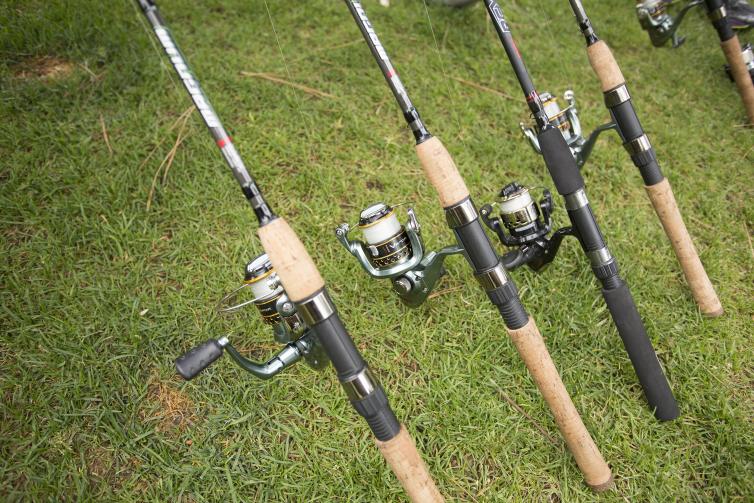 For several Sundays now, the RDCO and it's volunteers set-up fishing spots at Shannon Lake and at Hall Road Pond for kids under 15 to "Go Fish". Each child is given tips and tricks on how taught how to fish and allowed to catch and keep one fish without a license. The RDCO also assists kids with special needs, so that they can have the same fun & opportunities!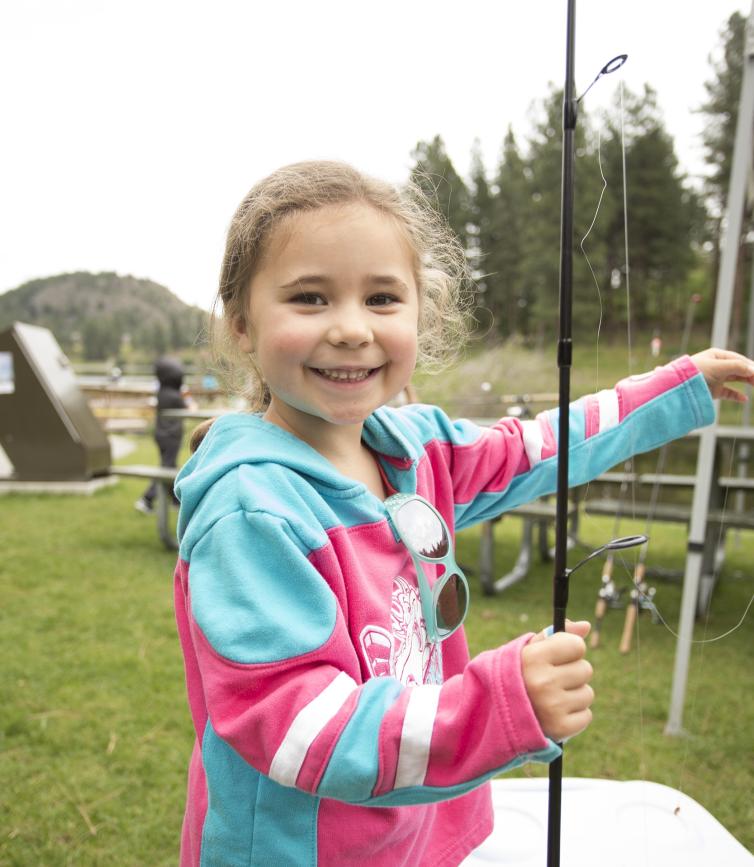 We were greeted by Nicole, who impressively remembered every kid's name. Nicole helped Hannah put her line together, bait her hook, and even gave her a lesson in casting which was a good as I don't have a lot of fishing experience, so I got some pointers too!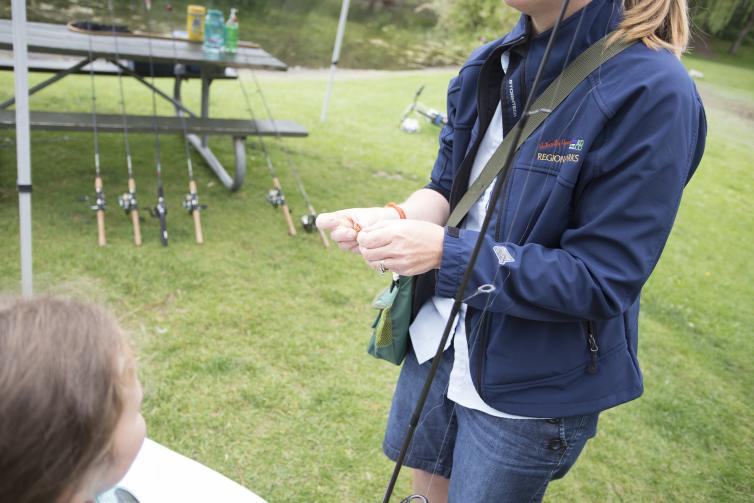 On her first cast, she got a bite! Then her reel starting spinning and her smile grew. After an epic battle, she brought in a 6-inch rainbow trout.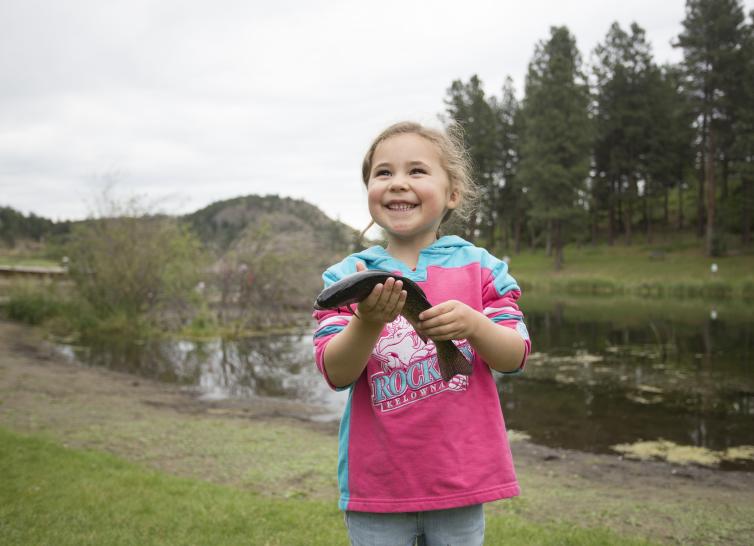 Nicole helped us get the hook out and we released it back into the lake.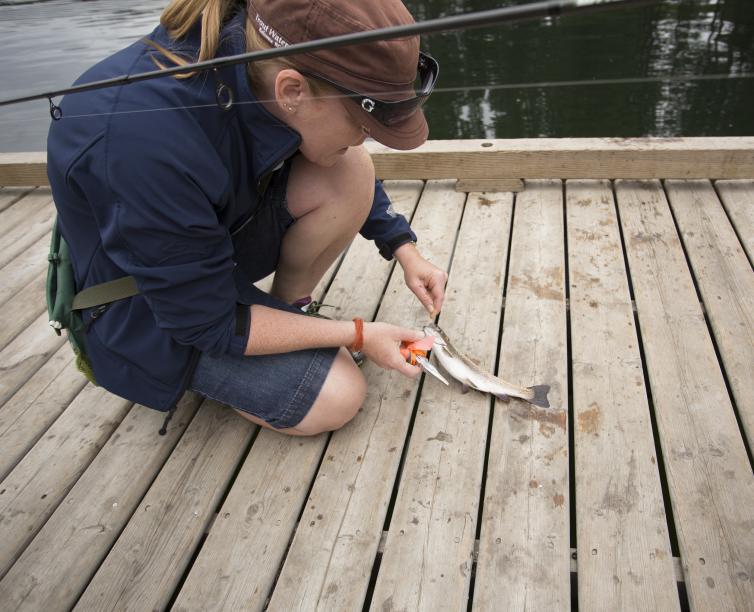 Another cast went out, and another bite. This one was a little bigger and a lot more feisty! We reeled it in and it was a beauty. Hannah was so pumped. Nicole discreetly put it out of its misery and put it in a bag for us. Next it was Mylah's turn. She sat on the busy little dock and held on to the rod. Unlike Hannah, patience is not a virtue of hers and she was happy to reel a couple lines in. Then after a couple more casts, she had one on the hook. Hannah held the rod for her and Mylah brought in her very own fish. Two fish in the bag and a trip to get some ice.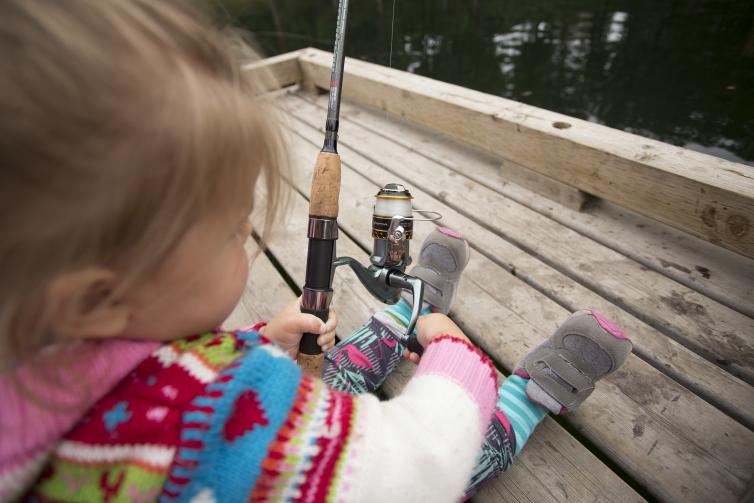 After Hannah helped me clean and fillet them, we took our bounty down to Sutherland Park, lit the grill and threw them in a cast iron pan with some butter.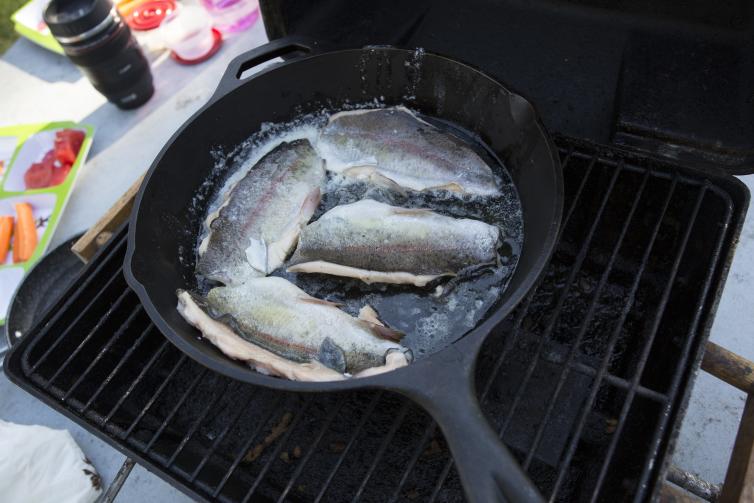 We put our freshly cooked trout on some rice, with some veggies and ate it all!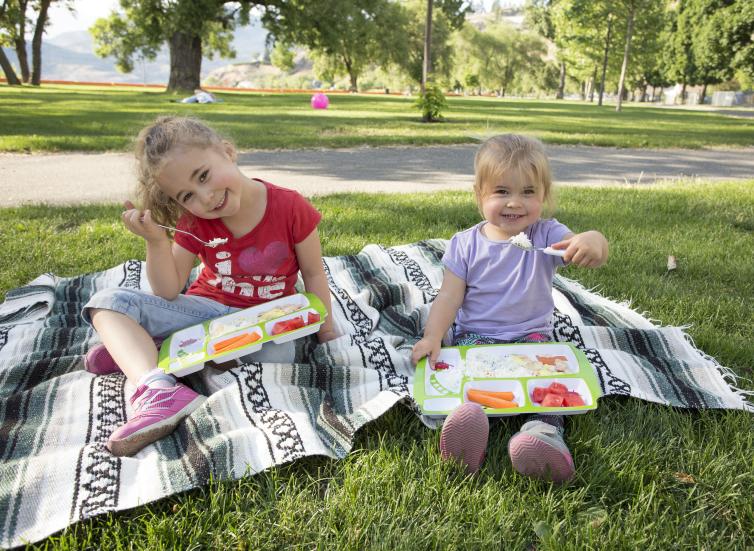 Then we hopped over to Moolix for some ice cream.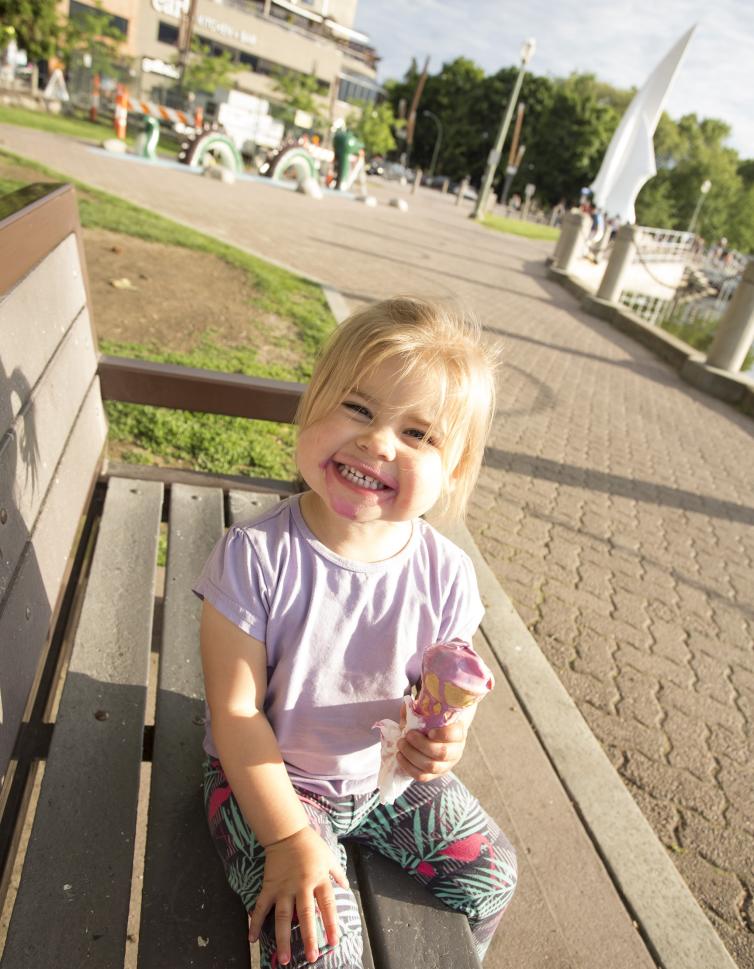 Looking to catch a bigger fish and want to elevate your fishing experience even more? Check out Desert Salmon Fishing Charters offers guided fishing tours of Okanagan Lake and the surrounding lakes. Contact Nelson to explore the options.
---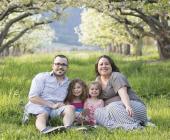 Matt Ferguson is a BC born and raised landscape photographer. Matt and his wife, Jennifer, have made it a priority to make sure that their girls (Hannah and Mylah) get to experience all that the Okanagan offers.