According to a recent report by the Society of Incentive Travel Excellence (SITE), Millennials will make up to 50% of the global workforce by 2020 and 75% by 2025. Unlike the generations that came before them, this group of workers is less motivated by monetary rewards; rather, they are motivated by meaningful experiences, unexpected moments, and the opportunity to curate it all online. So how do you design a meaningful incentive travel program for Millennials? It's simple; introduce them to Kelowna. With mountain or lakeside outdoor adventures, unlimited farm-to-table cuisine, wine and craft beverage experiences, and top-notch golf and spa experiences, this is one hybrid meeting destination that rewards top performers of all generations.
Collecting Experiences, Creating Memories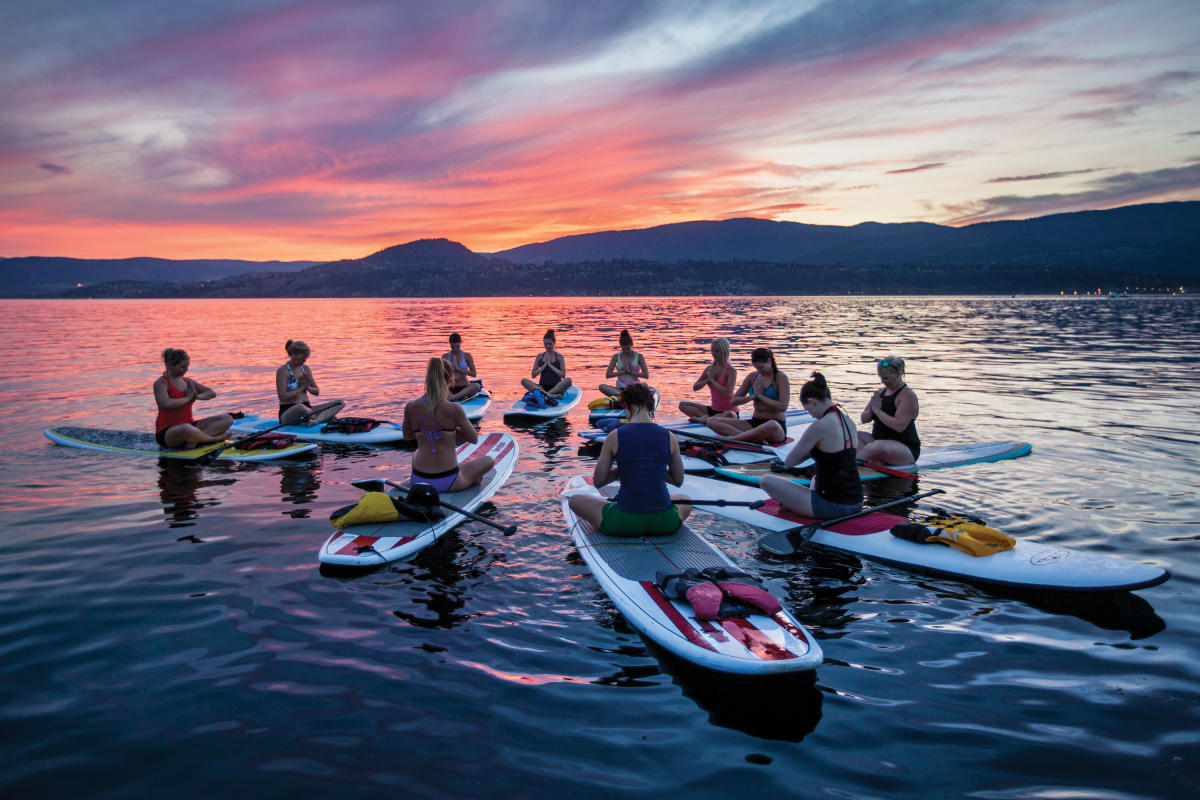 Photo by: Shawn Talbot Photography
When an incentive reward trip is hosted in Kelowna meaningful experiences and Instagrammable moments can range from sun-soaked days cruising Okanagan Lake, golfing any of 19 inspired courses, group outings to cycle the Myra Canyon Trestles, or indulging in exquisite private events at area wineries. Three of our favourites: Mission Hill Family Estate Winery, Quail's Gate Estate Winery, and Summerhill Pyramid Winery.

Drink It All In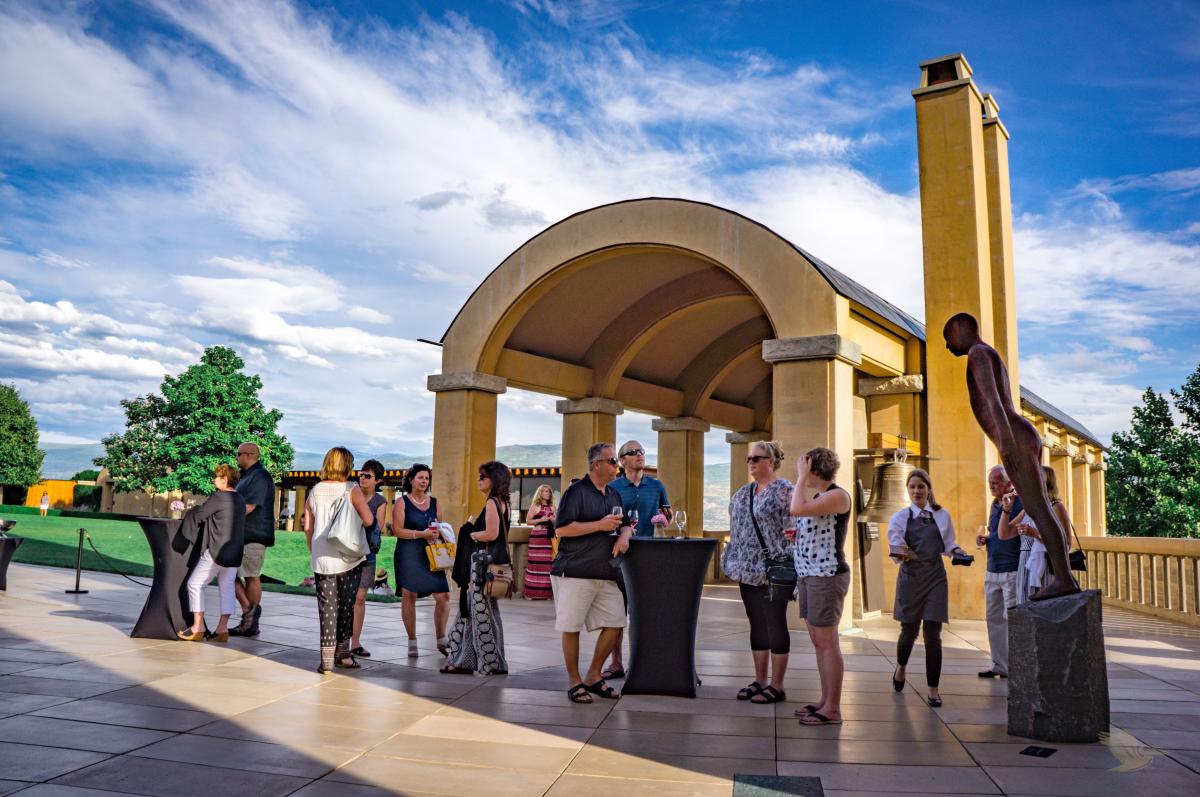 Acclaimed Mission Hill Family Estate Winery is one of the top destinations in Kelowna for elegant group events. Here, incentive winners can enjoy a behind-the-scenes tour with a winemaker or team building culinary workshops. Here, groups can sip cellared vintages while drinking in views of the Monashee Mountains and Okanagan Lake, toast to their success over a wine-paired gourmet meal in any of the winery's stunning private dining venues, or celebrate their accomplishments with an exclusive concert as the sun slips below the horizon.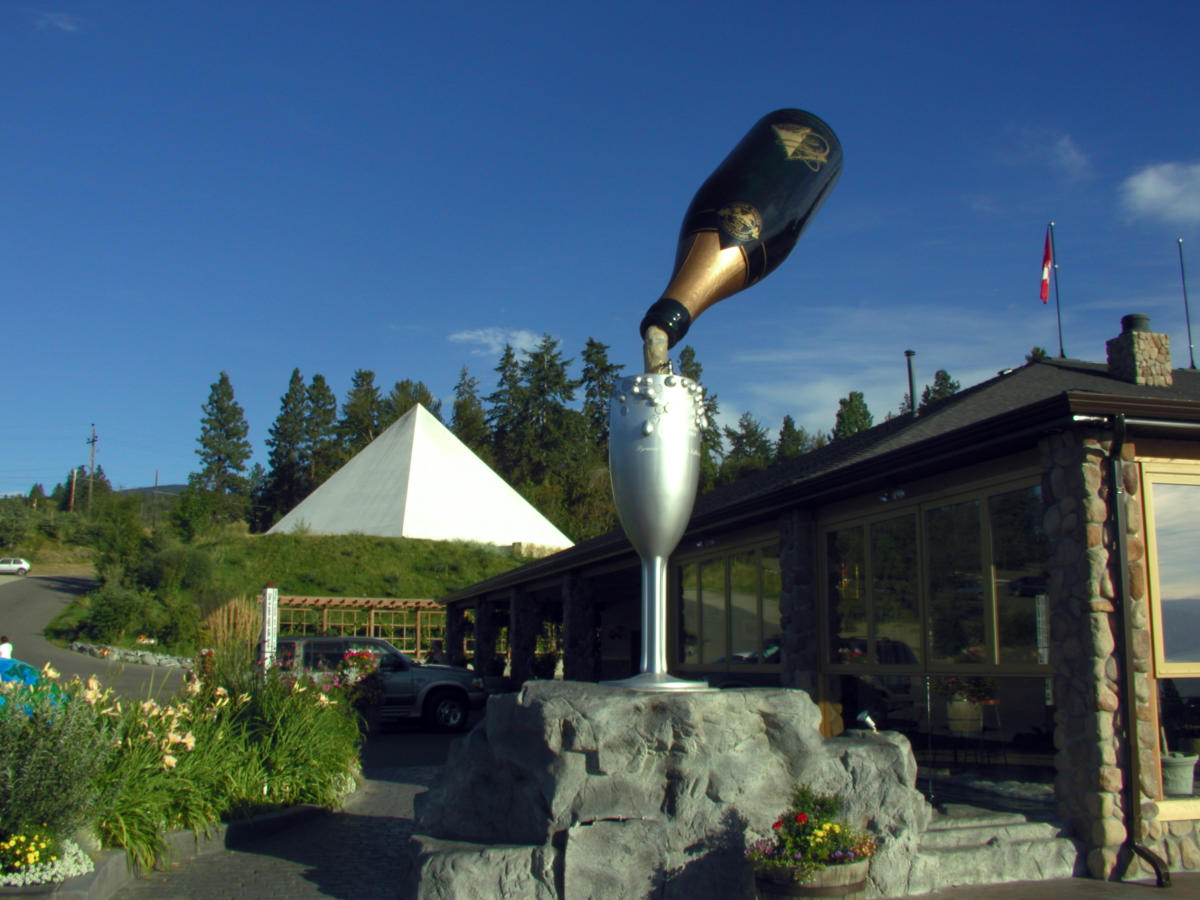 Summerhill Pyramid Winery makes for an impressive stop on any wine-around program – private guided tours and tastings of some of Kelowna's 40+ wineries. With sweeping views down to the lake, an organic bistro that is perfect for corporate buy-outs, and private chef-led culinary classes, this award-winning winery makes a memorable inclusion in any incentive trip. Summerhill's replica Egyptian pyramid, where much of their wine ages in oak barrels, is a perfect location for a pre-dinner reception, and the kind of unexpected element Millennials and Gen Xers will all appreciate as part of their incentive experience.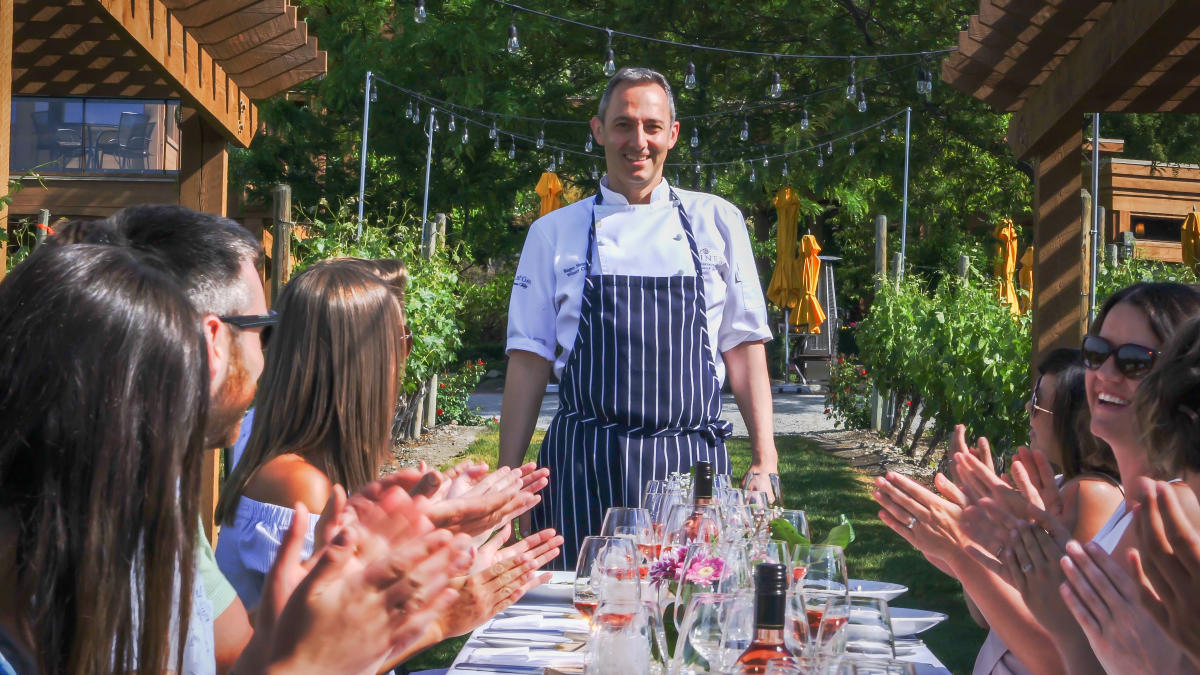 Photo by: David McIlvride
Sophisticated wine, exceptional cuisine, and unrivalled vineyard views are in store at nearby Quail's Gate Estate Winery. Incentive winners appreciate learning about the art of winemaking on exclusive, behind-the-scenes tours of this award-winning, family-owned estate winery. Follow-up the tour with a taste in the historic Allison house, a restored pioneer cabin on the estate (a great photo op), and afterward, delight the group with an exclusive farm-to-fork, long-table dinner between the tidy rows of grapevines, or a headline event on the sunny plateau overlooking the lake.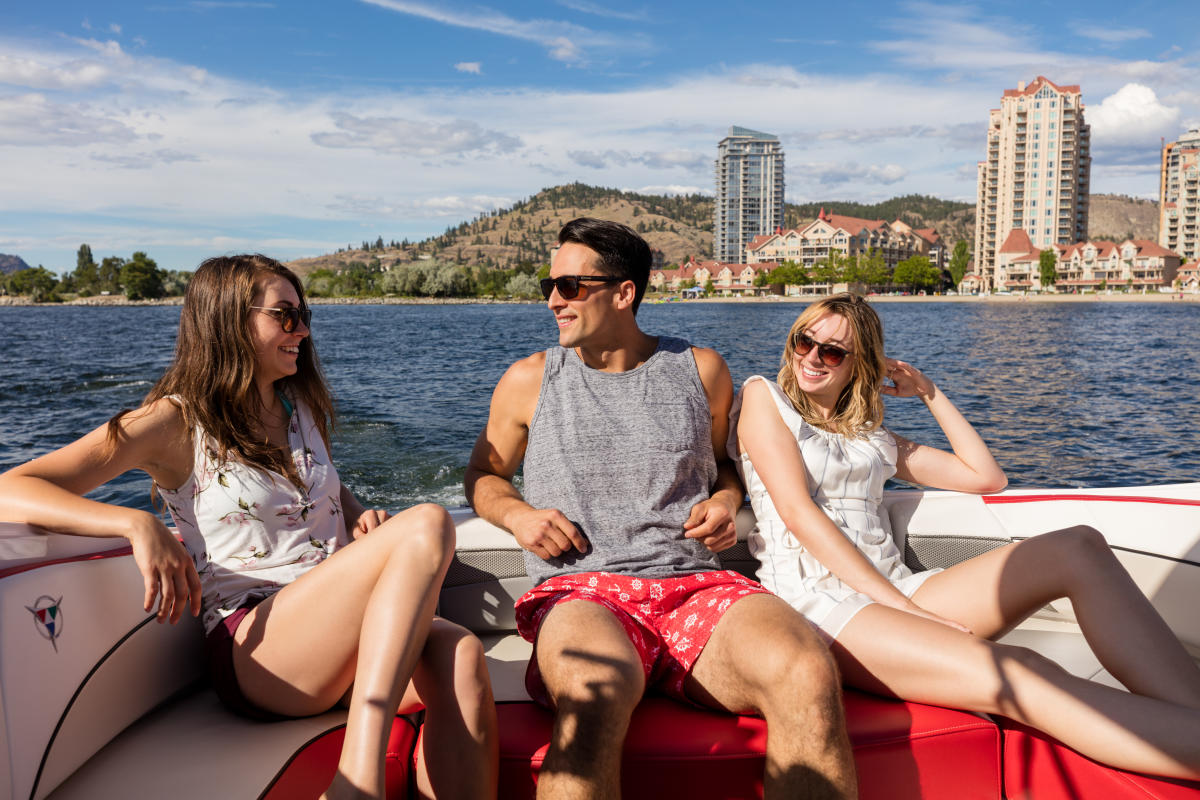 Photo by: Shawn Talbot Photography

Sail into Sunset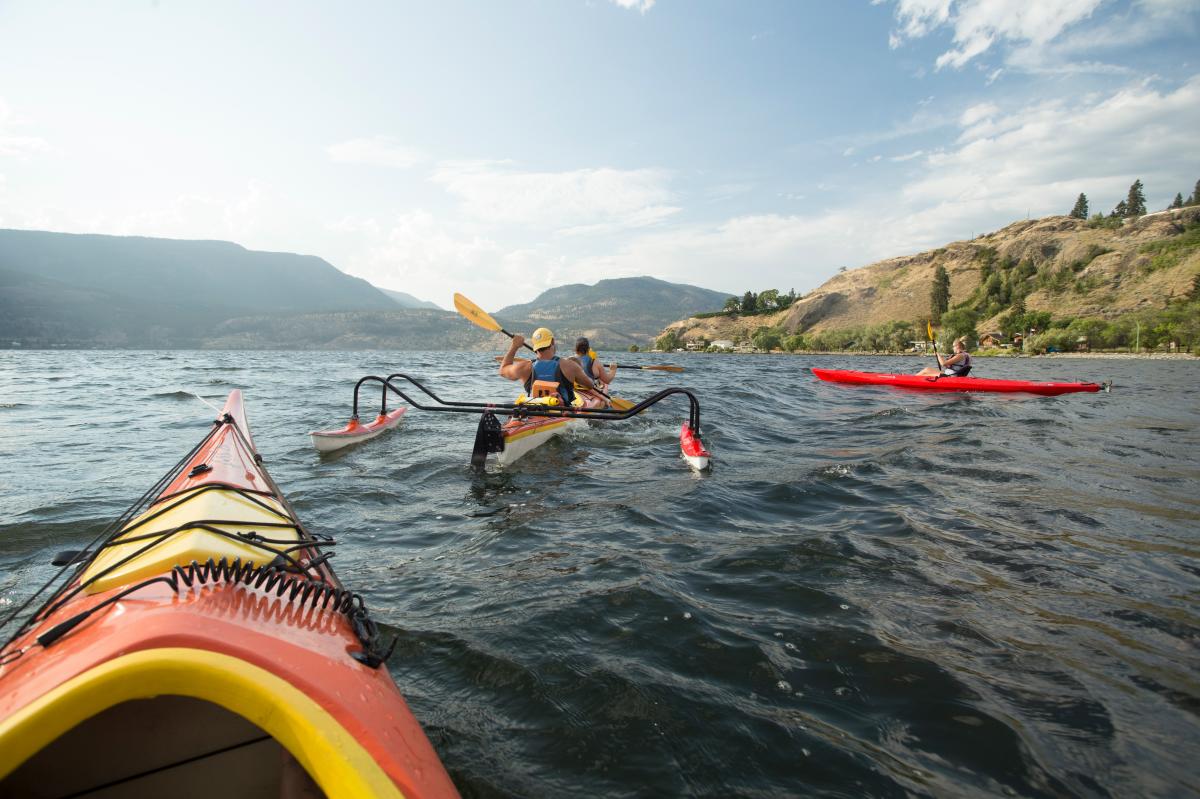 Photo by: Matt Ferguson Photography
Speaking of the lake, just glancing at sun-splashed Okanagan Lake is enough to motivate incentive winners to get out on the water: jet skiing, stand-up paddleboarding, boating, kayaking or cocktail cruising. Stretching 95 kilometres from end to end, the lake beckons in the summertime. "There's no better way for corporate groups to experience Kelowna in the summertime than on a cocktail or dinner cruise along Okanagan Lake," says Jennifer Horsnell, Director of Destination and Business Development with Tourism Kelowna.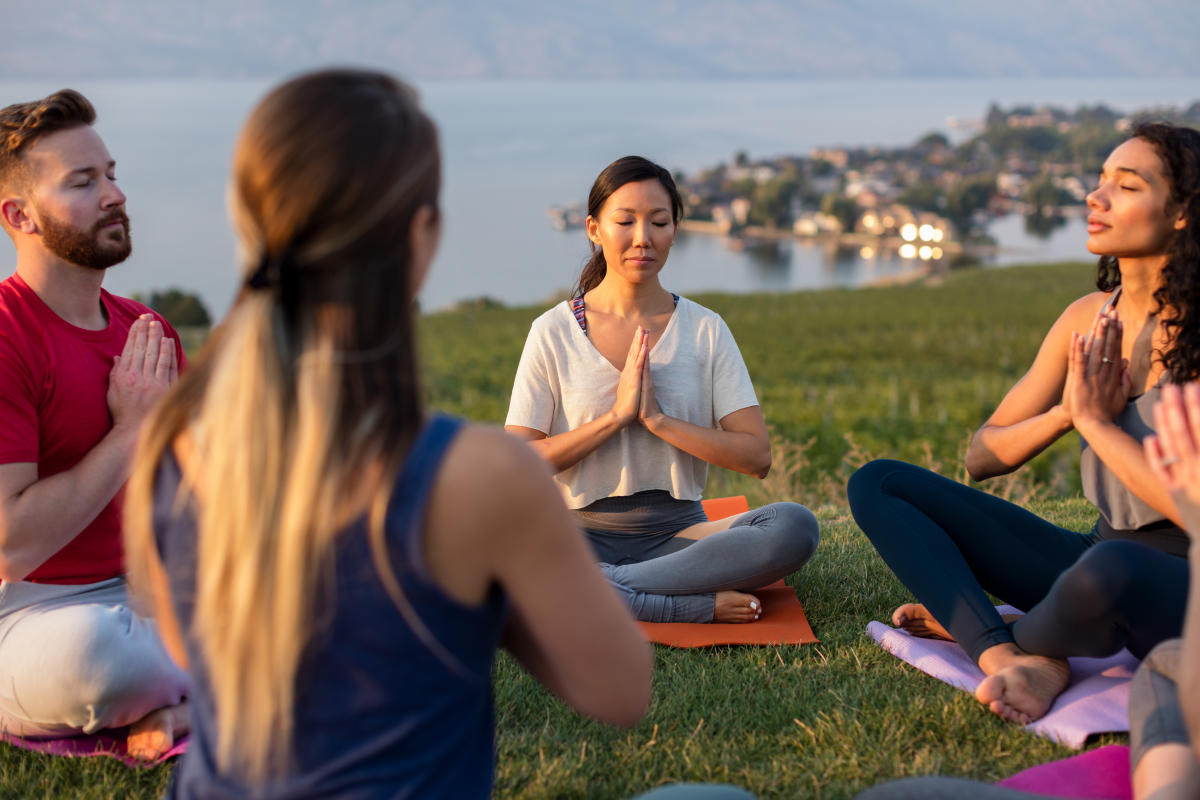 Photo by: Shawn Talbot Photography

Professional Planning
Looking for highly customized experiences tailored exclusively to your audience? Kelowna destination management experts, Cantrav, can create plenty of unique incentive experiences. Their team of event and incentive professionals can help coordinate unique team-building activities, road rallies by luxury car, spa days, dine-around and wine-around programs, golf tournaments, helicopter winery tours, scenic floatplane sightseeing tours – and plenty of other Okanagan experiences that will give Millennials and every other generation of incentive winner plenty to brag about when they return home.