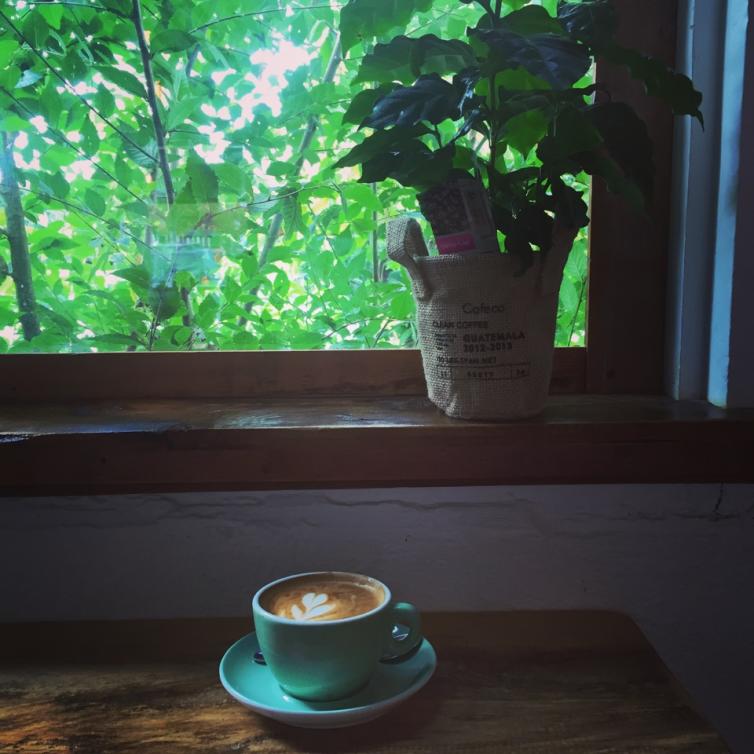 Kelowna's Bean Scene Coffee Works has become THE coffee scene in town. Now offering four locations (downtown, Landmark, Capri Mall, and Pandosy Village plus a Big White shop) the Bean Scene team has created its own culture and hub for locals to sip, work, chat and hang--with or without others. There are signs up to share the booth tables and I love watching this confident new generation working solitarily, plugged in with earphones and laptops, and merrily co-existing with others also ensconced in their individual cyber world.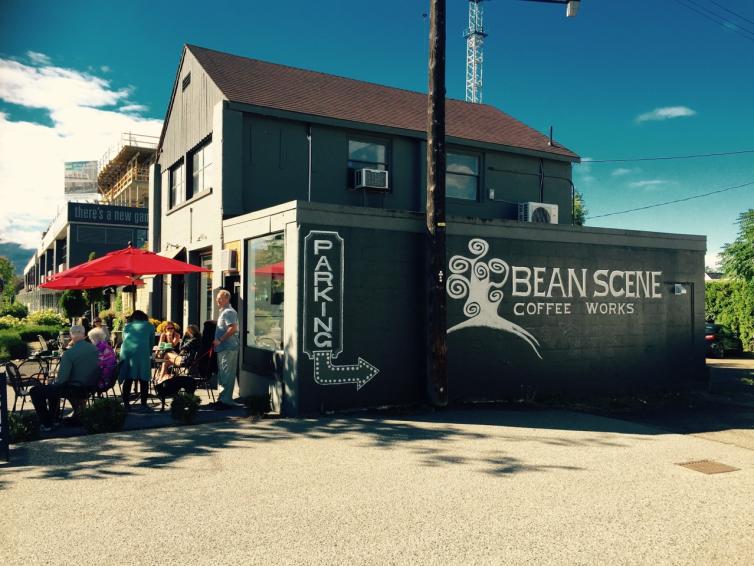 Their newest offering opened this summer in the hip Pandosy Village area and was an instant smash. Another super chill setting in a cool old house, there is a variety of seating options to suit your style, indoor and out, upstairs and down, and a ton of plug in options for laptops to house the aforementioned generation of coffee drinkaholics.
Treats are all handmade in the central kitchen at HQ at the Landmark location - also home of the big roaster, key to their amazing coffees. Food offerings are made with REAL ingredients and range from gluten free cosmic cookies (my favorite and I am not even a GF) to glory bowls, veggie chili and grilled sandwiches. Their ginger cookie has a cult following and I was thrilled when they divulged the recipe for me to share in my recent cookbook, The Butcher, the Baker, the Wine & Cheese Maker: An Okanagan Cookbook. So now you can grab a bag of beans to brew at home and make these cookies to gnaw on and share with friends who will think you are a genius.
Bean Scene's Best Ever Ginger Cookie (and I mean ever!)
Makes 20 cookies
2 ¼ cups (560 mL) all-purpose flour
1 tsp (5 mL) baking soda
1 ½  tsp (7.5 mL) good quality cinnamon
1 ½ tsp (7.5 mL) ground ginger
½ tsp (2.5 mL) nutmeg
¼ tsp (1 mL) allspice
½ tsp (2.5 mL) cloves
¼ tsp (1 mL) black pepper
¾ cup (1 ½ sticks) melted butter
1/3 cup (75 mL) brown sugar, packed
1/3 cup (75 mL) white sugar + ½ cup (125 mL) for rolling cookies
1 large egg yolk
1 tsp (5 mL) real vanilla extract
½ cup (125 mL) fancy molasses
Directions
Preheat your oven to 375°F (190°C).
Whisk the flour, baking soda, salt (if using), and spices in a medium bowl. Set aside. In a stand mixer, using a paddle attachment, beat butter, brown sugar, and 1⁄3 cup (75 mL) of white sugar together on high speed, until light and fluffy. Add the egg yolk and vanilla and continue mixing on a lower speed until blended. Add molasses and mix again, about 30 seconds. Scrape down the sides of the bowl and add the dry mixture, mixing on low speed until all the flour is incorporated. The dough will be soft and slightly sticky.
Roll dough into 1 tablespoon-sized balls and drop onto a plate containing 1⁄2 cup (125 mL) of white sugar. Roll cookies in sugar and press lightly to form a disk, making sure to coat both sides. Place on a parchment-lined baking sheet, spaced 1 inch apart. Bake 1 cookie sheet at a time on the middle rack for 11 minutes. The cookies should come out of the oven with their trademark crackle appearance and looking slightly under baked.
Allow cookies to cool on the pan for 2 minutes before transferring to a wire rack to cool completely. Or, eat them hot from the oven along with a cup of Bean Scene coffee!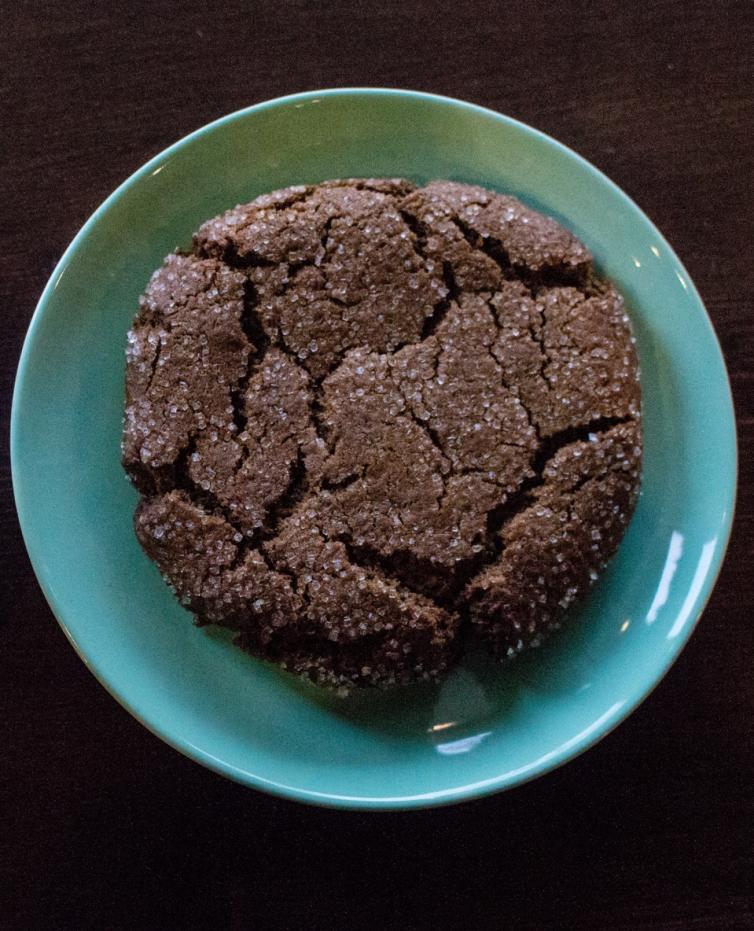 ---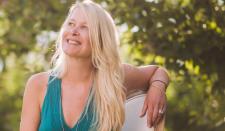 Jennifer Schell is a writer, editor of BC Food & Wine Trails Magazine and internationally award winning author of three cookbooks titled: The Butcher, The Baker, The Wine & Cheese Maker. Born and raised on an orchard in East Kelowna, Jennifer's family roots run deep in agriculture. An advocate for all things local, she focusses on shining the spotlight on the people of the food, wine and farm scene.