While spending a day at the beach can help you unwind and relax, moving your body through physical activity can leave you feeling reinvigorated and ready to take on the world. As you explore Kelowna's outdoor playground, you'll find it full of fun and interesting places where you can connect with your physical side.
Most of the activities mentioned below are suitable for all ages and experience levels, with safety precautions to ensure everyone has fun safely. Remember to be AdventureSmart when setting out on your outdoor adventures—learn more about trip planning, training, and taking the essentials here.

Get Your Adrenaline Pumping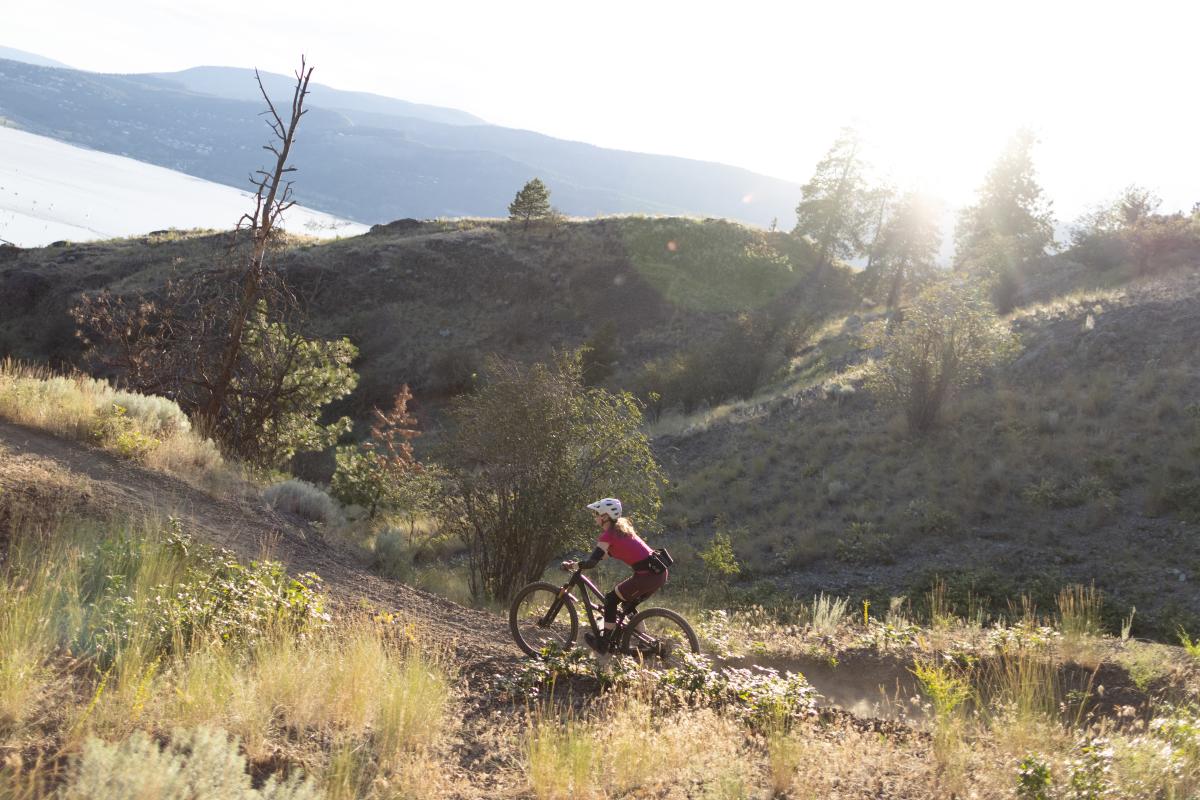 Photo credit: Darren Hull 
Thrill seekers and adrenaline junkies will have no trouble finding suitable activities in and around Kelowna. Biking trails in the mountains surrounding Okanagan Lake will allow you to take in the views, and get your blood pumping, as you climb uphill and speed downhill. Knox Mountain Park is only a few minutes outside the downtown core and perfect for bikers of all experience levels, with easy, moderate, and difficult trails. If you're looking for more moderate to difficult options, Crawford Trails is where you'll want to set your sights. 
Making the most of the area's outdoor playground while you move your body is a given when set out with Western Canyoning Adventure. All you need to take part is an adventurous spirit, as the trips are beginner and family-friendly—you're sure to have a lot of fun as you hike through the valley, rappel down waterfalls, and jump and slide into refreshing pools of water. 

Make a Splash
Photo credit: Nic Collar Film
There's nothing better than getting out on the water on a hot day in the Okanagan, especially when you can get your body moving at the same time. Wakeboarding and surfing will certainly test your endurance, as you sail on the waves of Okanagan Lake. One of Kelowna's newest additions to the water activity scene is Surf Okanagan, where you can rent motorized surfboards that allow you to ride the wives without needing the wake from a boat. For a more traditional experience, several local companies, including MSurf-Okanagan and LakeSurf Premium, offer boat rentals and wakeboarding equipment. 
What other lake activities can get your body moving, you ask? How about cycling on the water with Kelowna Water Bikes, soaring above the lake on a flyboard, or taking a guided kayak adventure with Grizzly Kayaking. You can also rent a wide variety of human-powered equipment, like stand-up paddleboards and kayaks, to set out on your own adventure along Kelowna's paddle trail. 

Beat the Heat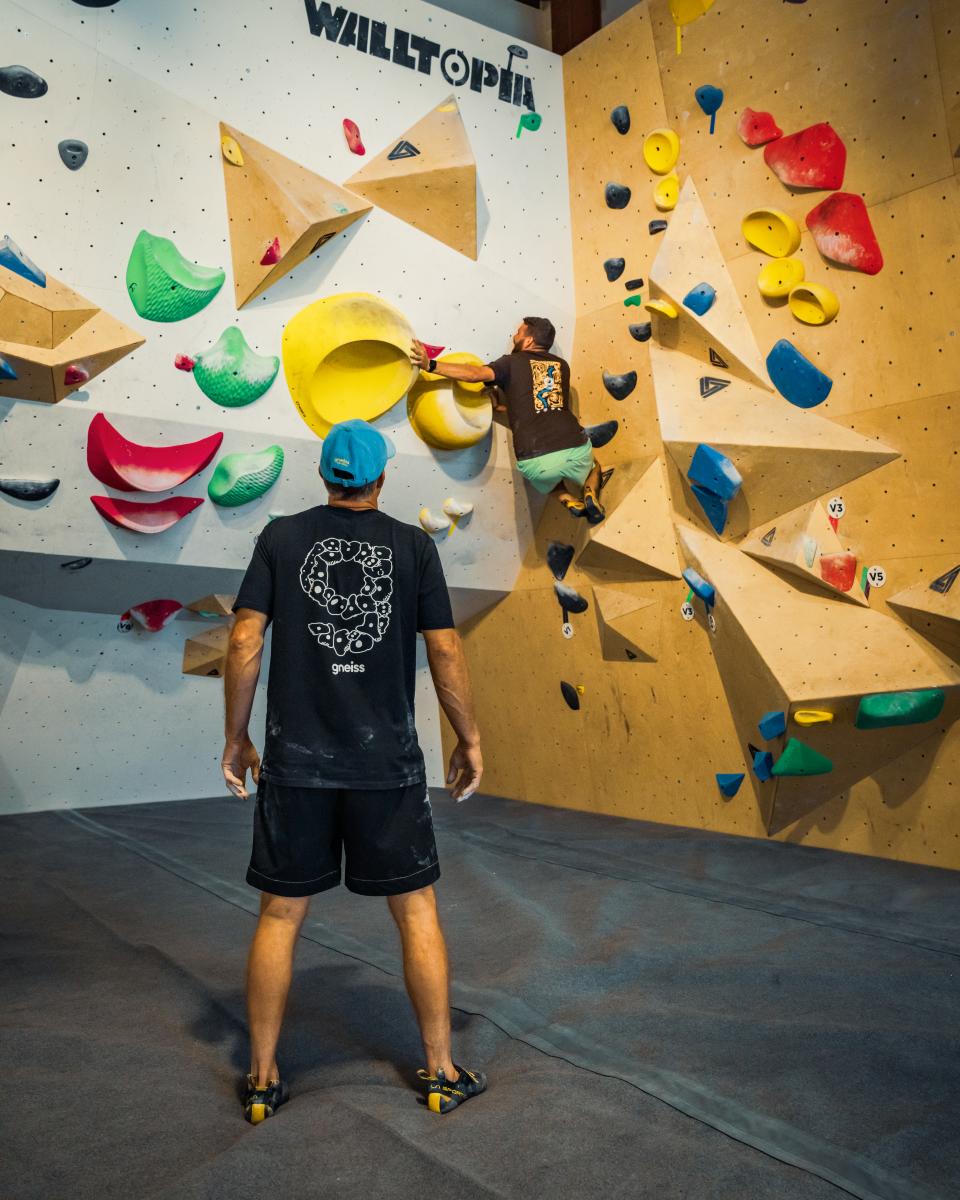 Gneiss Climbing. Photo credit: Ken Hagen
Though we all love the hot weather Kelowna is so well known for, sometimes it's nice to take a break from the sun and take advantage of the many indoor activities the city has to offer.
For the golf lovers in your group, book some time at Simplex Sportszone to test your skills on more than 125 virtual golf courses—they also have simulated football, baseball, basketball, and more, so the fun can continue as long as your energy lasts.
Nearby, you'll also find The Energyplex, full of family-friendly activities including a high ropes course, climbing wall, and laser tag for kids of all ages. There is also dedicated space for the little ones to explore and burn off some energy, climbing through the multi-level Energy Cube.
To keep the climbing adventures going, make your way to one of the nearby gyms—Beyond the Crux has you covered for bouldering, top-rope climbing, and lead climbing while Gneiss Climbing allows you to hone your bouldering skills.  
Ever wanted to try parkour? Head to Airhouse Sports Academy to see how skillfully you can get from point A to point B without assistance. You can also perfect your trampolining or skateboarding skills while you're there.

Adventures for all Abilities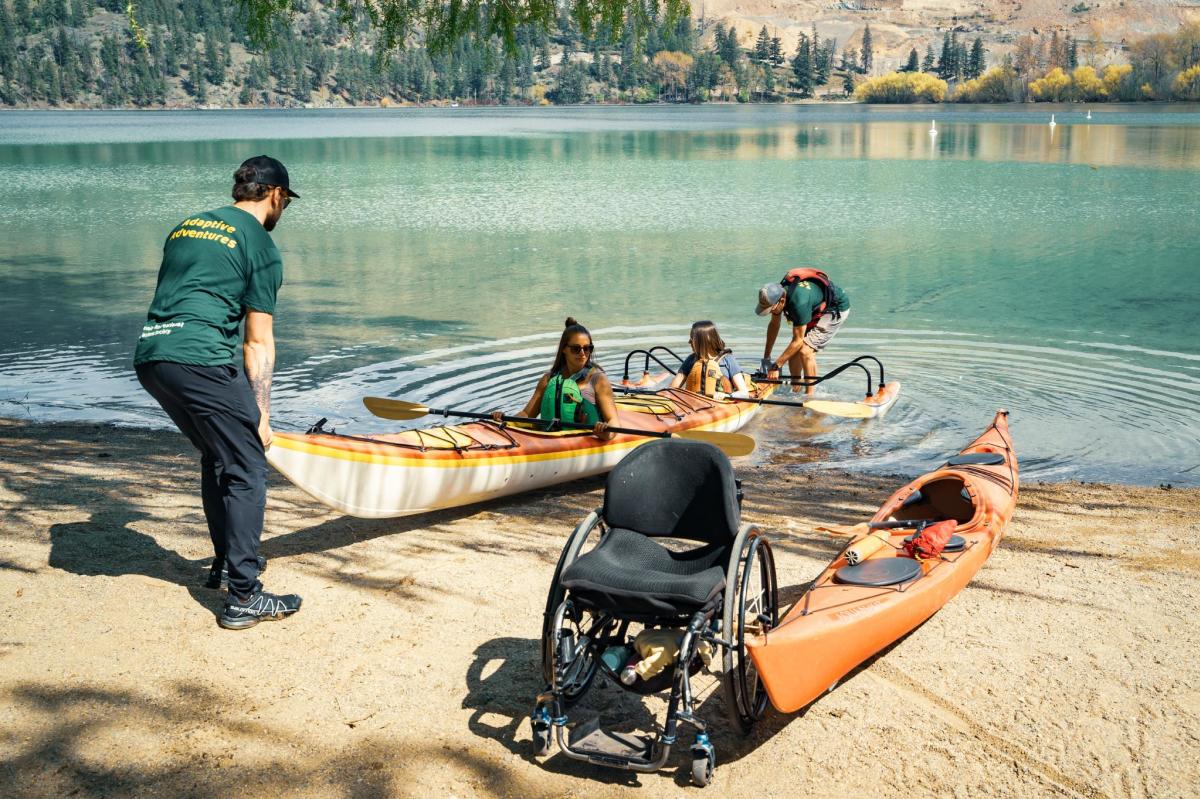 Photo credit: Ken Hagen
CRIS Adaptive is one of the local organizations making sure that adventuring in Kelowna is accessible for visitors and locals of all abilities. The organization offers a variety of adaptive equipment rentals for year-round adventures, including hiking, cycling, paddling, skiing, and more. Through CRIS, there are also guided programs and customized wilderness experiences so adventurers of all abilities can make lasting memories as they explore Kelowna's outdoor playground. 
In the summer, thanks to a partnership between CRIS and Elevation Outdoors, Kelowna Bike Rentals is set up at the base of Knox Mountain, offering a wide selection of traditional and adaptive bikes. People in Motion (PIMBC), another local organization supporting people of diverse abilities, has partnered with Myra Canyon Bike Rentals to offer adaptive equipment for biking the Myra Canyon Trestle Trail. PIMBC also runs the Powderhounds Adaptive Snow Sports program at Big White Ski Resort in the winter. 
Once you've had your fill of activity and you're taking some time to re-energize, be sure to share your adventures by tagging Tourism Kelowna on social media (@tourismkelowna on Facebook, Instagram, and TikTok) and using #exploreKelowna.