If you're considering Kelowna as a destination for your next business event or have sent an RFP about future business, why not let Tourism Kelowna's team host you for a familiarization (FAM) tour? Discover what you can expect as we highlight a possible FAM tour itinerary for north Kelowna and Lake Country. 

Learn About Destination Offerings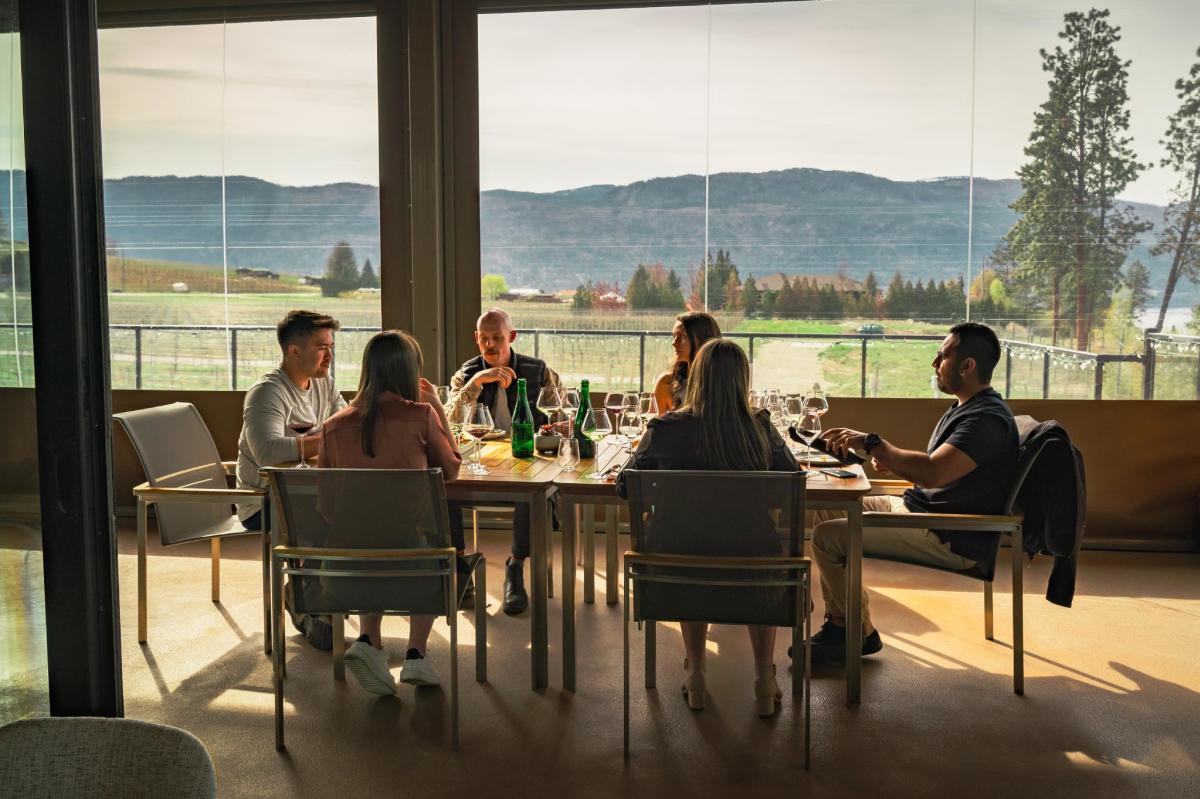 Group dining at Peak Cellars. Photo credit: Ken Hagen
Located in the heart of the Okanagan Valley, Kelowna is a four-season playground with scenic views and an activity-rich environment, perfect for all your meeting, conference, and event needs. No matter the time of year, offerings in and around Kelowna will make it easy to plan an unforgettable agenda that will wow your delegates. Travelling to the region on a FAM tour will allow you to explore these offerings firsthand.  
What better place to start than the region's award-winning wineries? With more than 40 wineries in and around Kelowna, there is lots to explore! Lake Country's Scenic Sip wine trail, a short drive from the easily accessible Kelowna International Airport, includes boutique, estate, and family-owned wineries. Peak Cellars, owned by the O'Rourke family, is one of Lake Country's newest estate wineries, sitting on a 7-acre property where fresh produce is also grown for the winery's Garden Bistro. The vineyard side patio, with mountain and lake views, can comfortably seat up to 80, with menus highlighting local flavours and Peak Cellars' award-winning wines. The O'Rourke team is currently completing a unique expansion nearby; with indoor event space and an outdoor amphitheatre, it will be one of the largest capacity venues in Lake Country.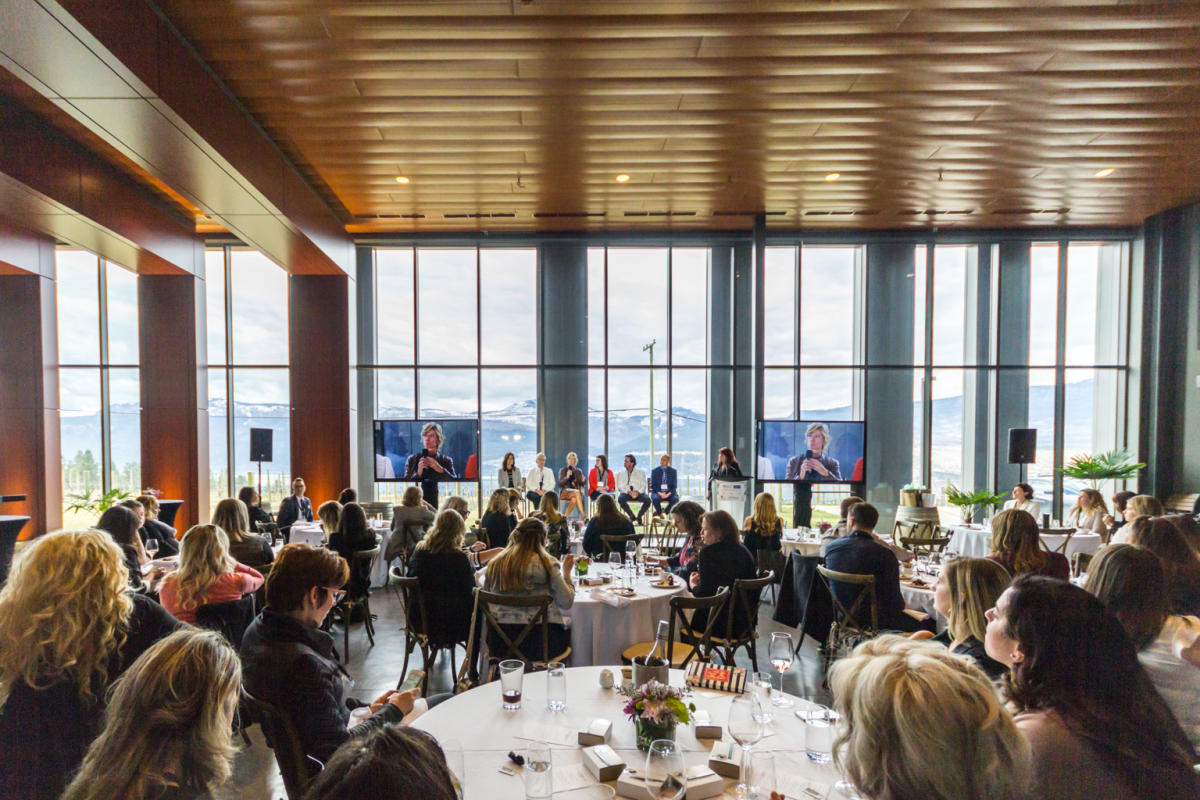 Global Meetings Industry Day celebrations, held in April 2019 at 50th Parallel Estate Winery. Photo credit: Sherpa Events & Meg Creative.
Winding your way further north from Peak Cellars on Carrs Landing Road—you'll be in awe of the spectacular scenery as you do—will take you to 50th Parallel Estate Winery. Owners Curtis Krouzel and Sheri-Lee Turner-Krouzel hand-planted the first vines on the 61-acre property in 2009. Since then, the award-winning winery has continued to grow, expanding by 15,000 square feet in 2018 to include its tasting room, BLOCK ONE Restaurant, and flexible indoor-outdoor dining space for events. Other unique spaces on the property for hosting events include the outdoor Infinity Event Pad or semi-covered Crush Pad, perfect for vine-side yoga in the warmer months. From small groups of 60 to larger groups of just over 200, the team at 50th Parallel can host it all. 
Wicked Tours can showcase both wineries noted above, plus others along the Scenic Sip wine trail, while on the FAM tour and when your delegates are in the destination. Since 2014, owner Nicholas Wilson and his team have provided top-notch service to leisure and corporate travellers. Wicked's team will work with you to create custom itineraries tailored to your needs and then transport you comfortably with its meticulously maintained, late-model Ford Transits and Lincoln Navigators. 

Tour Accommodation and Venue Options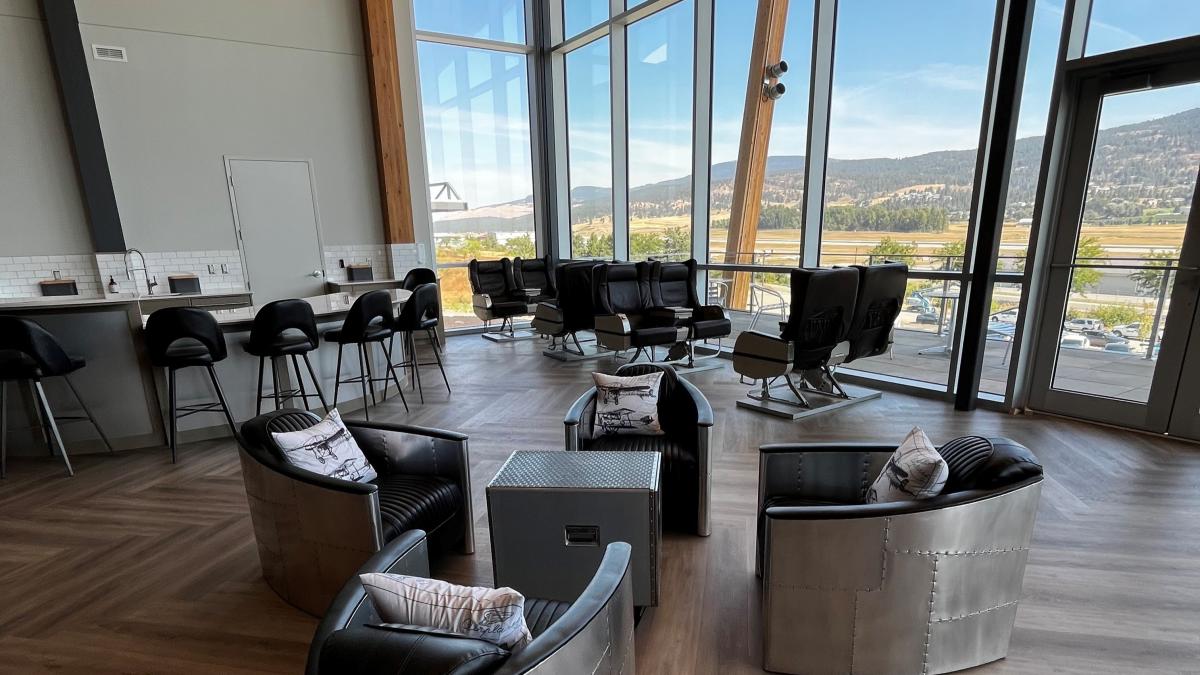 View from the upper floor of KF Aerospace Centre for Excellence.
A short, 15-minute drive from Lake Country will have you back touring in Kelowna, where Tourism Kelowna's team will be sure to have you explore one of the region's newest attractions and event venues, KF Aerospace Centre for Excellence. The state-of-the-art 60,000-square-foot building, shaped like the fuselage and wings of an aircraft, is home to an aviation museum and conference facility, where configurations can be customized to suit the size and needs of your group. Your delegates can explore the two dedicated hangars onsite, where some of the world's most rare aircraft are on display. 
Nearby, you can tour a few of Kelowna's accommodation options, which also have space onsite for meetings and events. The Hampton Inn & Suites by Hilton, one of the city's newest properties, has 140 guest rooms and just over 2,100 square feet of meeting space, accommodating groups of up to 80 for banquet seating. The hotel's modern decor and well-appointed breakfast area are welcoming and comfortable. The indoor heated pool and waterslide are perfect for those delegates travelling with family in tow.
Its neighbouring sister property, Four Points by Sheraton Kelowna Airport, is home to Gulfstream Lounge & Grill, accessible by guests of both properties. The Four Points has more than double the capacity, with over 4,600 square feet of meeting space, allowing for groups of up to 220 for banquets. The 120 contemporary guest rooms include soundproofing and blackout drapes, ideal for getting a good night's sleep after a busy day of activities. 
UBC Okanagan (UBCO) Conferences & Accommodations, also located near the airport, opens its dorm space to groups from May to August. UBCO can accommodate up to 450 people through its combination of suite configurations, which have up to four bedrooms each. The simple decor indoors is augmented by the beautiful landscaping outside. With 35,000 square feet of meeting space, there are plenty of options to suit your needs, all with exceptional value during the peak travel season.

Build or Expand Relationships with Suppliers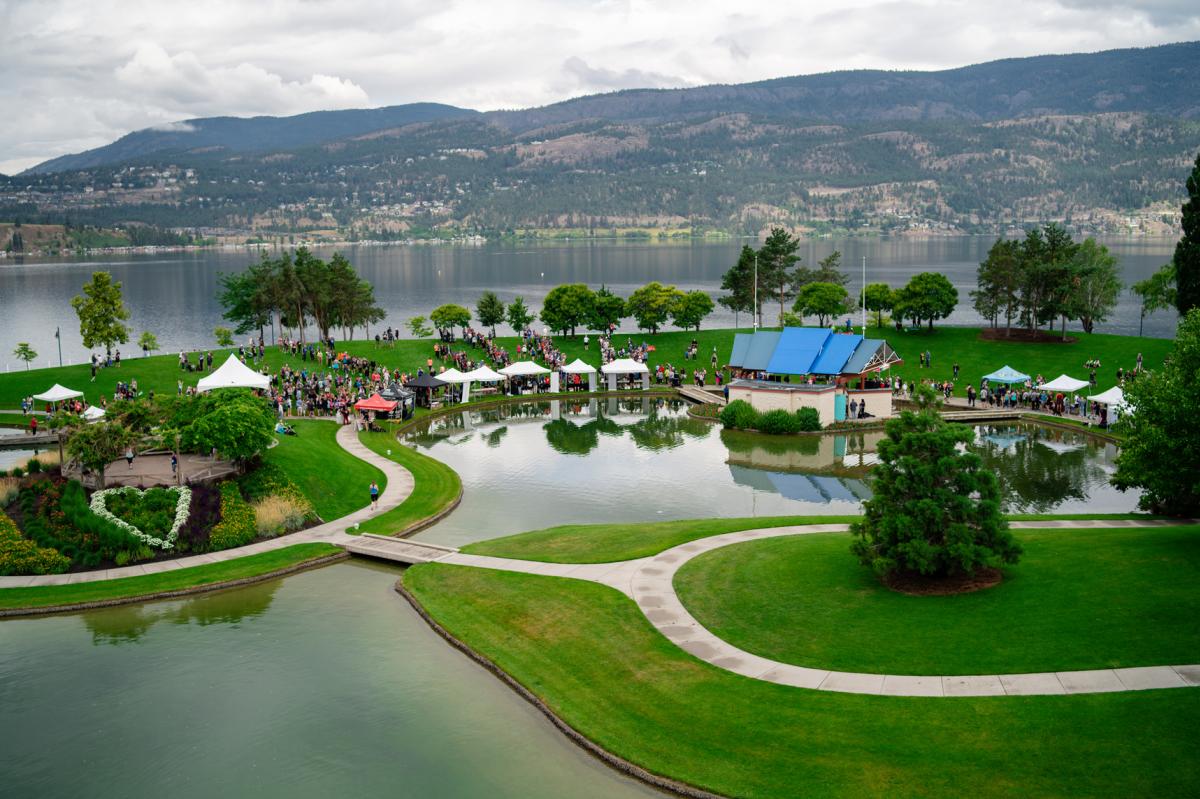 2019 Kelowna Wine Country Half Marathon. Organized by Impact Events. Photo credit: ARK Media
Attending a FAM tour provides the perfect opportunity to get to know suppliers in the area or build on relationships you've started over email in the lead-up to your visit. When it comes to helping plan your offsite activities, receptions, or itineraries, Tourism Kelowna's team can connect you with local specialists who can help guide you or provide full-service execution. 
Cantrav and Impact Events bring more than 20 years of experience in full-service event planning and expertise specific to Kelowna and area. From the small details to the overall feel and everything in between, they will ensure your event is executed seamlessly, handling any curveballs that may come up quickly and easily. 
Though newer to the destination management world, Kelowna Concierge—founded in 2017 by four passionate and locally connected hospitality professionals—provides the same level of exceptional service as Cantrav and Impact Events. From creating corporate programs and organizing team-building experiences to offering group transportation and fully customizable tours, the Kelowna Concierge team will look after you from start to finish.
Additional transportation suppliers you'll want to get to know better include Bluestar Coachlines, whose fleet includes 28 motor coaches and an 11-passenger Mercedes-Benz van, and the team at Budget Car & Truck Rentals, who can organize transportation for you during your FAM tour or for delegates during your event. 
While you're on the FAM tour, Tourism Kelowna's team of seasoned professionals can answer any questions about the region, including its ease of access and flight options, available off-site activities, accommodation options, and so much more.
To learn more about booking a FAM tour to Kelowna, connect with a member of Tourism Kelowna's team.