Dining at this time of year is an absolute treat. Thanks to the invention of heating lamps, coupled with cozy blankets, the Okanagan embraces sunshine and the great outdoors throughout the harvest season with many patios that remain open throughout October and November. Our incredible winery restaurants are also keen to extend their season to guests and regardless if your inside or out, the views are lovely.
Beautiful Quails' Gate Estate Winery is buzzing with culinary activities at this time of year. Check out their Sunday Brunch every Sunday from 10:00 am to 2:30 pm featuring live music. There is also Happy Hour Monday to Thursday from 3:00 pm to 6:00 pm with $5 glasses of wine and $5 appies! The dining room's fall "Farm-to-Table dinner special is on nightly Sunday to Thursday until November 30, and includes 3-courses for $49. Quails' Gate has great outdoor seating with heating lamps and a cool fire pit that guests are encouraged to gather around with a glass of decadent dessert wine.
Summerhill Organic Pyramid Winery's Sunset Organic Bistro also offers patio seating that allows guests to admire the lake and the rows of colouring vines while enjoying the fresh local menu item paired perfectly with their wine. Tuesday is Pizza Night at the Bistro and they also offer delicious breakfast, lunch and dinner every day.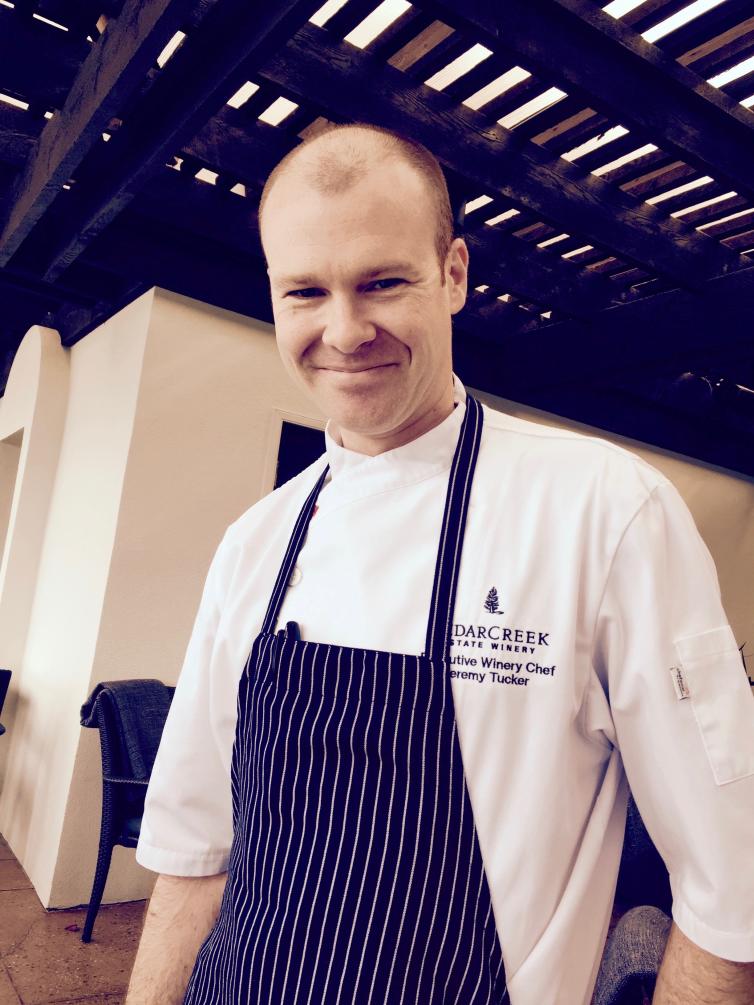 New at CedarCreek Estate Winery will be a limited-menu lunch service from 11:30 am - 3:00 pm Fridays, Saturdays, and Sundays beginning November 10th. The weekly pop-up restaurant will have seating in the wine shop and feature executive winery chef Jeremy Tucker's seasonal Farm-to-Table fare paired with award-winning wines. Also new this winter, (starting December 16th) are the weekend Seated Food & Wine Paired Tastings. It's an amazing way to spend an afternoon with friends sharing a seated educational tasting of six exclusive portfolio wines paired with cheese and charcuterie.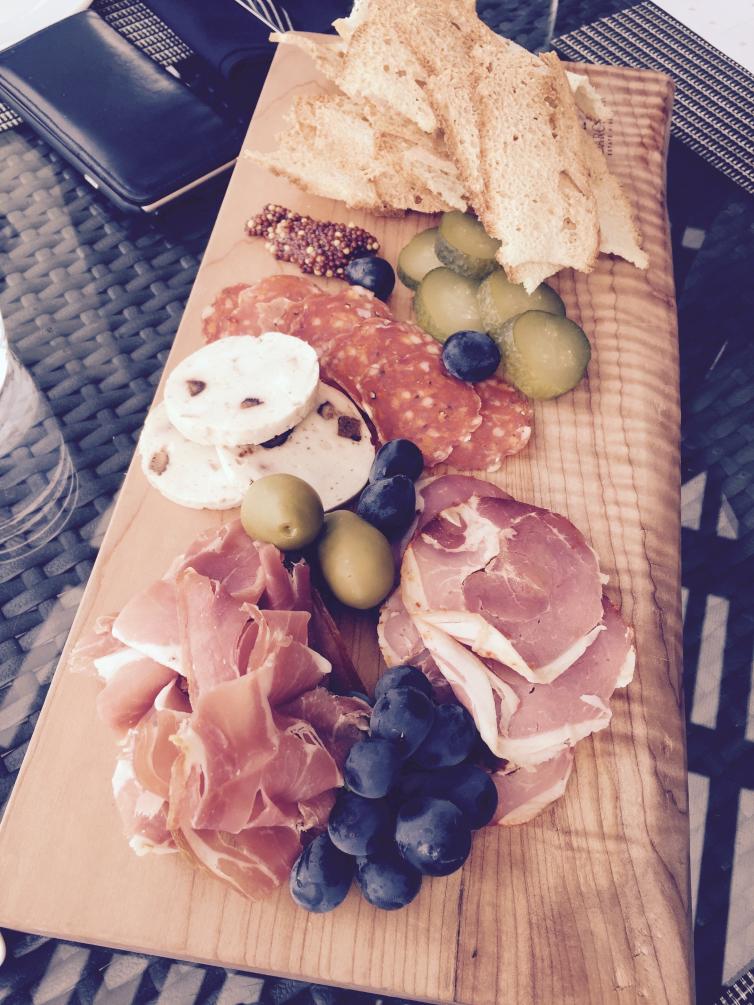 Oak + Cru Social Kitchen & Wine Bar at the Delta Grand Okanagan has a private cellar dining room that you can book to enjoy a private, wine paired dinner you're your friends surrounded by 2,800 bottles of exclusively Okanagan wines.
The beautiful Eldorado Hotel also keeps their lakeside patio open as long as possible for their guests. This charming Kelowna institution offers visitors delicious food and drinks as well as a taste of local aquaculture and boating life. Every weekend the 'El's Sunday Brunch' is a destination for locals to enjoy while admiring the marina and lake beyond.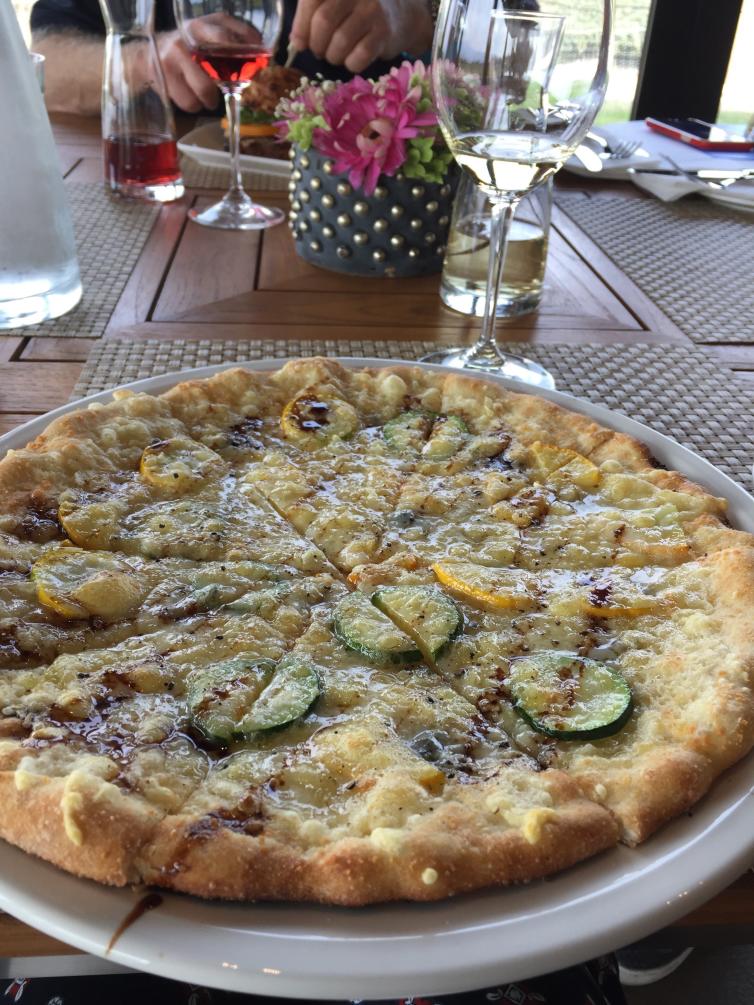 Take a drive out to one of the Okanagan's newest wineries, O'Rourke's Peak Cellars in Lake Country. The new tasting room is stage-one of this gigantic winery project while the O'Rourke family completes plans for the entire estate. The restaurant offers delicious menu items including a variety of wood fire pizzas.
Smack DAB, Bacaro, Micro Bar + Bites, RauDZ Regional Table, Waterfront Wines, and many other local restaurants celebrate autumn with special  farm-to-table fall menus. For delicious culinary events, including classes and workshops, click here.
See also:
---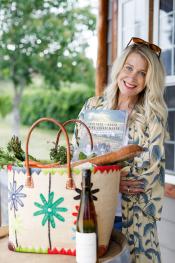 Jennifer Schell is a writer & columnist, former editor of BC Food & Wine Trails Magazine and internationally award winning author of three cookbooks titled: The Butcher, The Baker, The Wine & Cheese Maker. Co-founder of Garagiste North Wine Festivals, she is also co-owner of Schell Wines - one of Kelowna's newest small lot wineries. Born and raised on an orchard in East Kelowna, Jennifer's family roots run deep in agriculture. An advocate for all things local, she focusses on shining the spotlight on the people of the food, wine and farm scene. www.jenniferschell.com