Looking for something fun to try while staying local? Here are a few 'date' suggestions to shake things up while following health and safety guidelines. Remember to book your activity in advance and don't forget to bring a mask for you and your date whenever you're in a public space.
Play golf even when the weather isn't perfect! Pick one of the 125 virtual courses available and challenge your date on the greens. Not a fan of swinging a club? Simplex Sportzone is also the home of rendered carnival games, dodgeball, baseball, hockey, football, and soccer. 
We love this spot for a date because there are so many games and sports options to choose from. There's something for everyone here!
'Jump' into your relationship at this indoor playground of trampolines, spring floors, and skateboard ramps with your date. The drop-in schedule is available on their website.
Airhouse is a fun way to spice up the romance while getting a bit of exercise. Plus, you can easily impress your date by whipping out your flips and tricks on the trampoline. Even if you have little or no skills, you're guaranteed to have a laugh trying!
Kelowna's indoor climbing gym offers drop-in sessions as well as lessons. Sign up and take your date to the next level! 
We recommend climbing together because it's a unique way to learn how to trust each other. You want to be able to rely on the person who is on the other end of your climbing rope!

Arcadia: Virtual Reality Lounge
Transport to another world without leaving the Okanagan! Put on a headset and step into virtual reality. Choose from escapes such as soaring around the globe, swimming with whales, or battle aliens with lasers.
It's always exciting to explore with your loved one - create one-of-a-kind adventure memories without having to pack a suitcase.
Explore the scenic trails on an all-terrain vehicle! Choose from a two-hour or a four-hour ride with Okanagan ATV tours. All gear is provided - helmets, goggles, gloves, and weather protection. 
Bonus - you might even learn something about where you live - the experienced tour guides share different stories and history tidbits during your adventure. What a great way to make your date educational!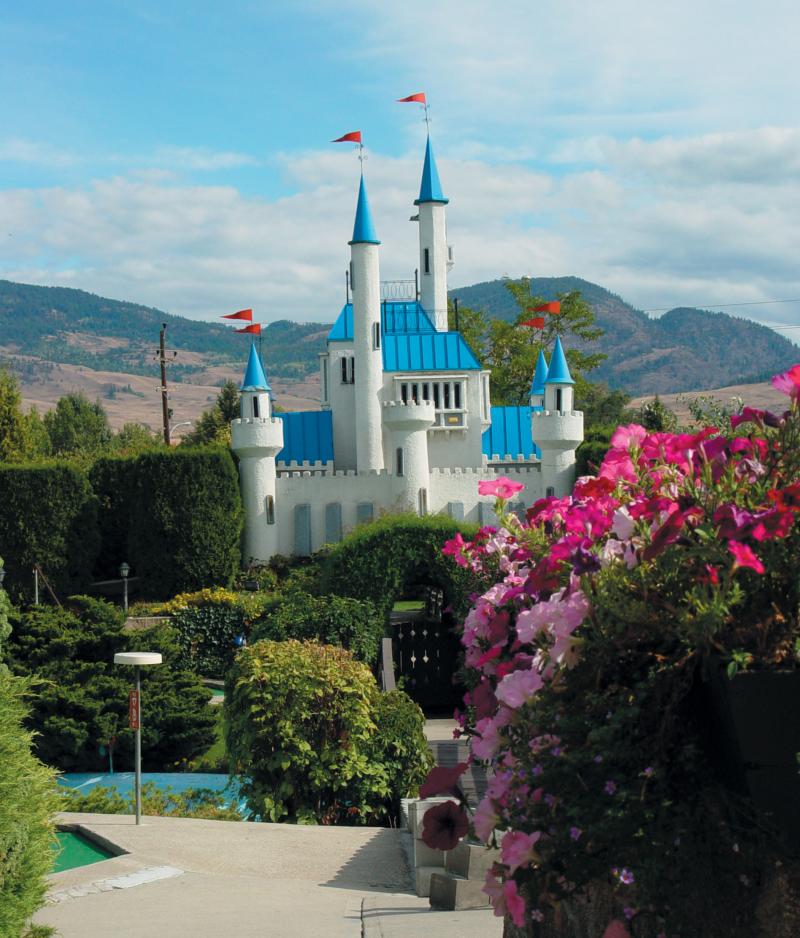 Have fun and enjoy a little light-hearted competition at Scandia Golf & Games a great option for some amusement! The neon lights, sounds of the arcade, two mini-golf courses, and go-karts will surely bring out the kid in everyone.
Grab your sweetheart and test your mini-golf skills before showing off your gaming talent at the arcade. Who knows, maybe you can even win them a large stuffed animal.

Stay at Home and Watch a Flick
Cozy up with your significant other and enjoy a movie under the stars! Purple Rhino Event Rentals offers a 20-foot movie screen with a sound system that you can rent. Add in the option of an old-school popcorn machine for a magical trip down memory lane. 
We love this idea of this no-hassle date night in the comfort of your own backyard - the rental fee includes delivery, set up, and takedown. The hardest part will be agreeing on which flick to watch!