Cherries, Apricots, Peaches, and much more. U-pick anything in Kelowna starting with strawberries to pumpkins in the fall. Bring your dog, your family, your friends, picking is fun for everyone.

U-Pick Farms & Orchards:
---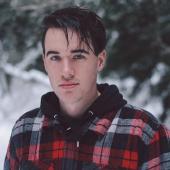 Conar Fair is an active explorer, constantly seeking adventure to document on his camera. Originally from Vancouver, Conar moved to Kelowna to discover a new landscape and community. With a great passion for cinematography and photography, Conar is always using his free time to pursue new experiences and showcase them through his eyes.