Throughout 2022, we'll be connecting with Kelowna and area residents to discover more about the people who call this region home, to learn about their favourite places, and to find out how tourism impacts their lives, while also highlighting the benefits a strong tourism sector creates for Kelowna and its surrounding communities.
Follow along to learn more about Kelowna from those who know it best—locals.

Shoaib Shabir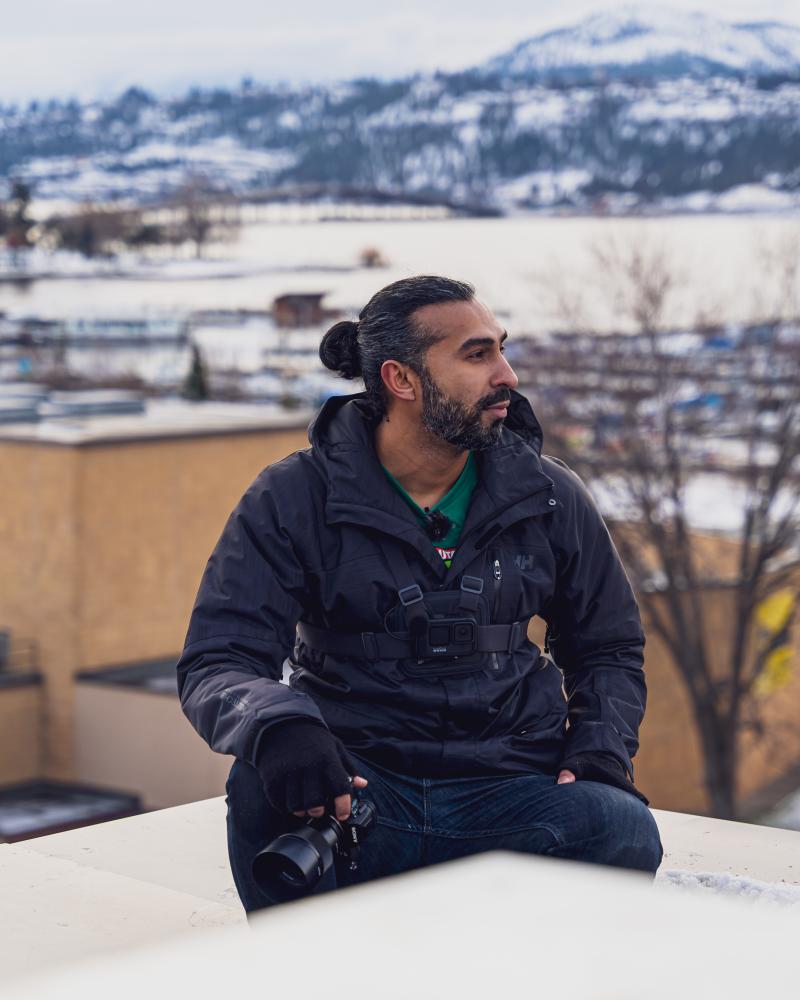 Photo Credit: Kenny Hagen
Born in Qatar, Pakistani Canadian, Shoaib Shabir, was 14 when his family moved from Lahore to Toronto. Just before the 2010 Olympics, he moved to BC and fell in love with the province. After spending a memorable summer in the Okanagan—one which Shoaib says truly changed him as a person—and meeting his girlfriend, making the move to Kelowna was an easy decision. Many others have taken similar journeys, where a visit to Kelowna has led to relocation from other parts of Canada and beyond. Its desirability as a place to call home has made Kelowna one of the fastest-growing regions in Canada.
"Kelowna is the first place where I was able to ground myself," says Shabir. "When I first visited Kelowna, I was always working and, at any given time, had two active work lines. Always reachable and couldn't truly disconnect from work life. It wasn't until I spent time in Kelowna that I was able to recognize the importance of work/personal life balance. Visiting Kelowna started my journey to improve my mental health, which ultimately led me to walk away from the 10+ year career I had built and become a photographer."
Shoaib started his photography journey with a project called People in Kelowna. "I connected and took portraits of people on the streets of Kelowna, the majority of them being tourists," he says. "I was able to connect with countless people from all over the world. The overwhelming support and recognition I received during those interactions took my photography from a hobby to a career."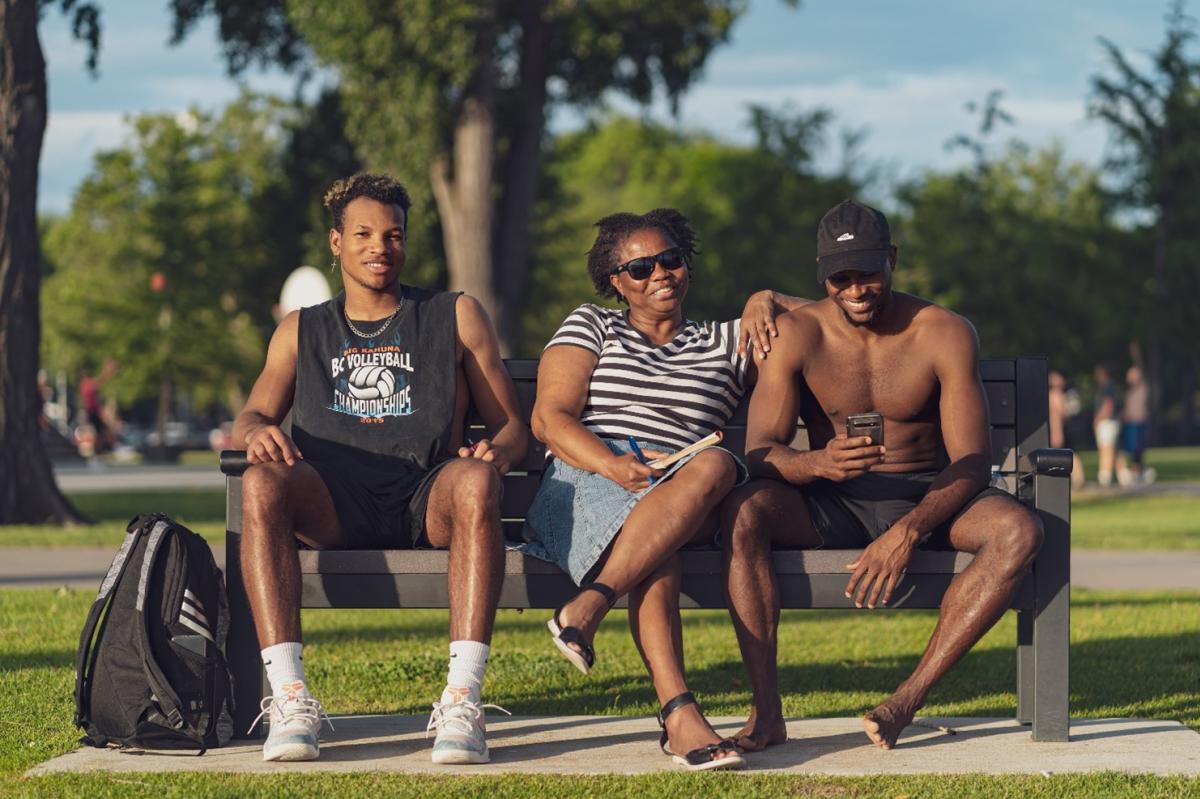 Photo Credit: Shoaib Shabir
Shoaib is not alone in his entrepreneurial journey here in Kelowna. In 2016, Kelowna was listed as the most entrepreneurial city in Canada in the Financial Post's annual ranking, which is compiled by the Canadian Federation of Independent Business. Further, based on Statistics Canada data from 2016, CBC noted that Kelowna had the highest percentage of self-employed people in Canada. According to BC's Small Business Profile 2021, the Thompson Okanagan region, of which Kelowna is a part of, has the second highest per capita concentration of small businesses in BC, with 103.8 for every 1,000 people.
In his work as a self-employed photographer and videographer, Shoaib often works on projects showcasing Kelowna's tourism industry. When asked about the benefits residents gain from the sector, he says: "Firstly, it brings revenue to our city. Anyone visiting Kelowna boosts interactions with local businesses and events. Over the short time I have been living here, I have gone from being a tourist to benefiting from tourists. Tourism is a vital part of any city and essential to Kelowna's evolution."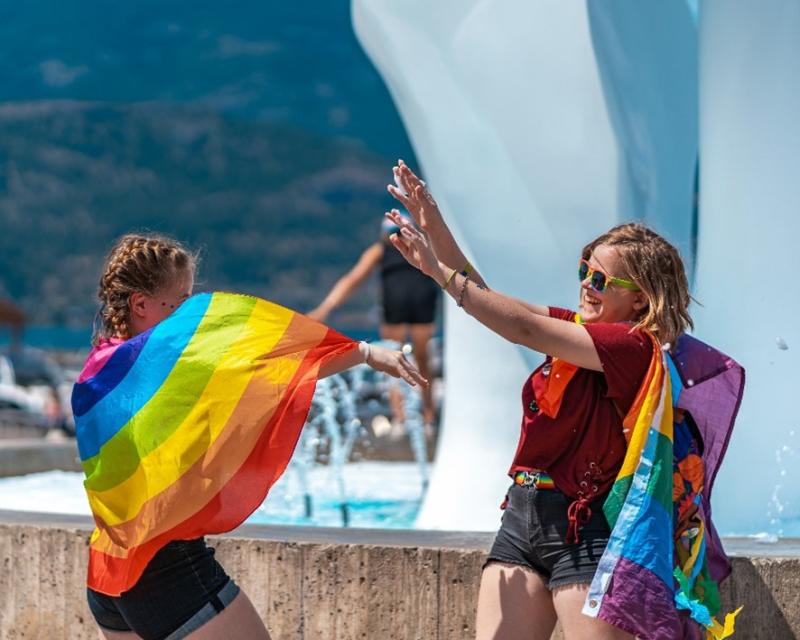 Photo Credit: Shoaib Shabir
Prior to the pandemic, this "vital part" of Kelowna's economy was a $2.1 billion industry, generating close to 13,000 jobs, $443 million in visitor spending, and $204 million in tax revenues for local, provincial, and federal programs and infrastructure. While COVID-19 has had a devasting impact on the tourism industry worldwide, there is no question that those who make up Kelowna's tourism sector are resilient, collaborative, and determined out-of-the-box thinkers who will work together to recover and grow. This will ultimately provide more opportunities for locals to benefit in myriad ways.
"Besides the financial aspect, it [tourism] brings people from all around to world to our doorsteps," adds Shoaib. "As someone who loves interacting with as many people as possible, it brings that big city vibe to a small city."
Kelowna's vibe and atmosphere are what Shoaib enjoys most about living here, noting:
"As someone new to this city, I was awe-struck with its beautiful surroundings, which inspired me to pick up photography. It wasn't until I started to interact with the community that I discovered how amazing this city is. Photography was a hobby at that time, which was a perfect excuse to interact with people in our community. I was overwhelmed with the acceptance and the support as a newcomer into the creative community. In my experience, most of the community has a collaborative mindset and looks out for one another. I have met many friends and mentors over the years and continue to do so."
It is evident that a huge part of why Shoaib chose to call Kelowna home is the people in the community, along with those who travel here. Ultimately, these two groups of people—residents and visitors—are the ones who come together to make up our region's unique culture, which wouldn't be the same without one or the other.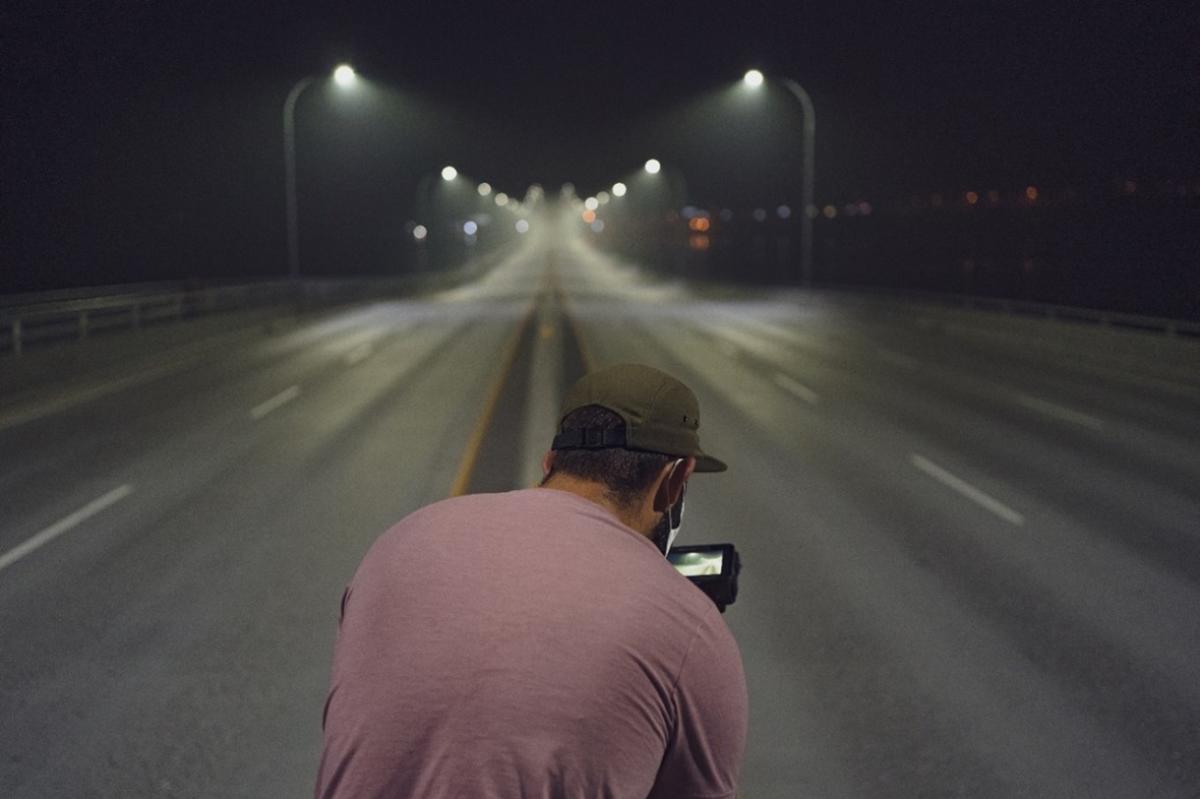 Photo Credit: Shoaib Shabir

Here are three of Shoaib's favourite local spots that he thinks every person travelling to Kelowna should visit:
City Park: It's my favourite spot to hang out, especially in the summer as it is a hub for diverse activities. You can relax on the beach, or play volleyball, spike ball, basketball, soccer, tennis, etc. It is the ideal spot to interact and connect with like-minded people.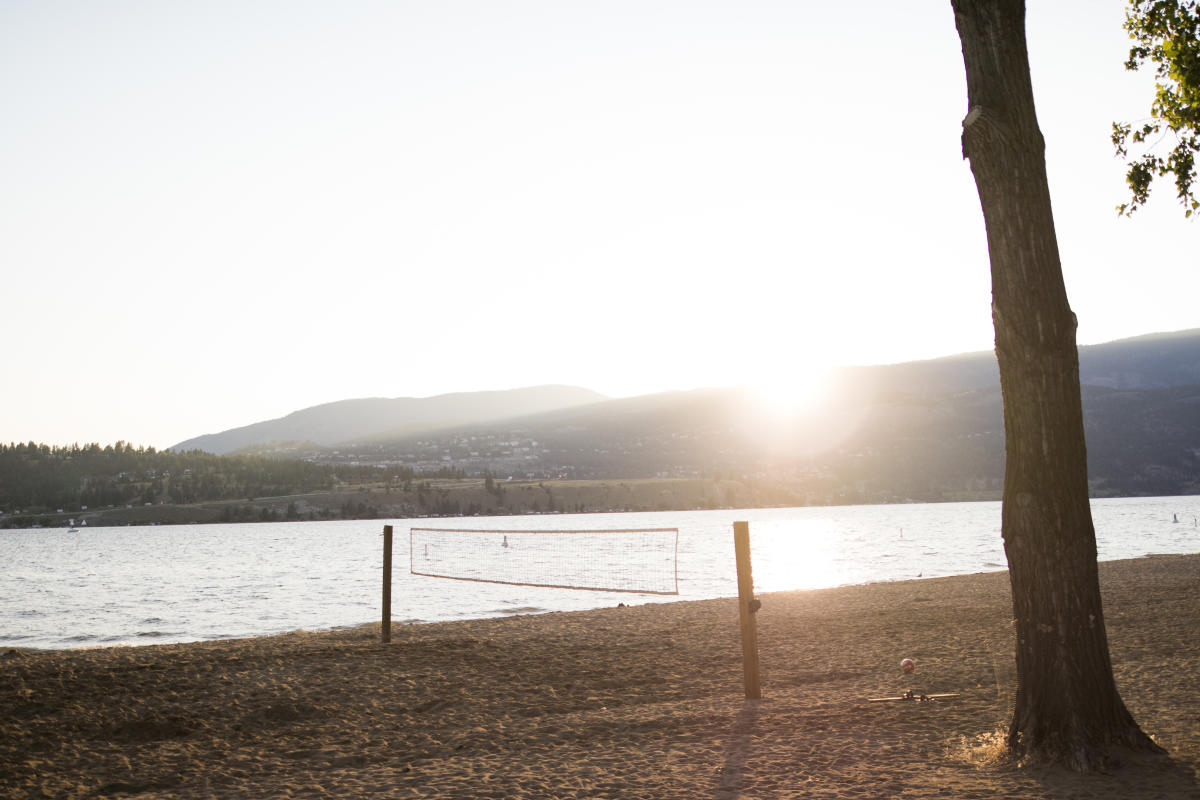 Photo Credit: Meghan Reading

Red Bird Brewing: Along with having some of the best beer it is also a local hotspot for emerging and established live performers. They have weekly live shows, which I will highly recommend checking out (they are also pet friendly).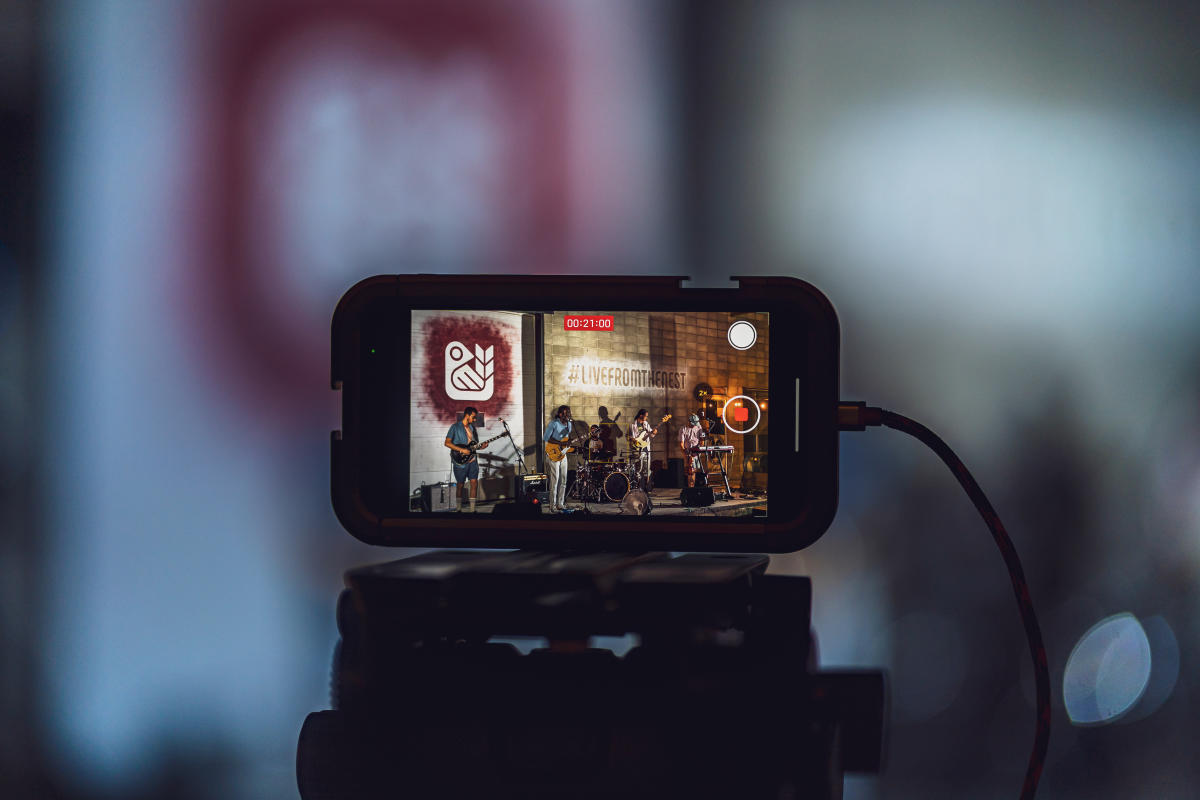 Photo Credit: Shoaib Shabir

Sibell Maude-Roxby Wetlands Boardwalk: This bird sanctuary is a hidden gem. Anyone looking to get in touch with nature or looking to take a quick break from everyday life should check it out. It has a beautiful ambience throughout any season.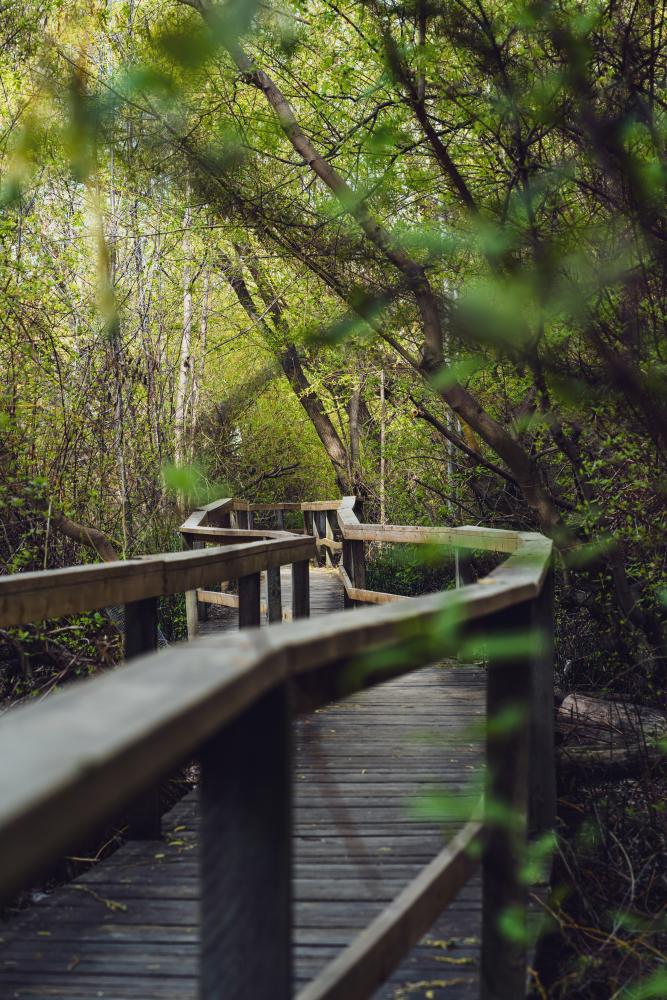 Photo Credit: Shoaib Shabir

View more of what Shoaib loves about Kelowna