Cherrrieeeeeees! They are now in season and in great abundance this year so buy them by the bagful from a local fruit and vegetable stand and gorge yourself happy. Fresh cherries are a local luxury and are actually world-renowned for their quality and sweetness.
U-pick cherries are now available at: Arndt Orchards, Kempf Orchards, and Sun City Cherries.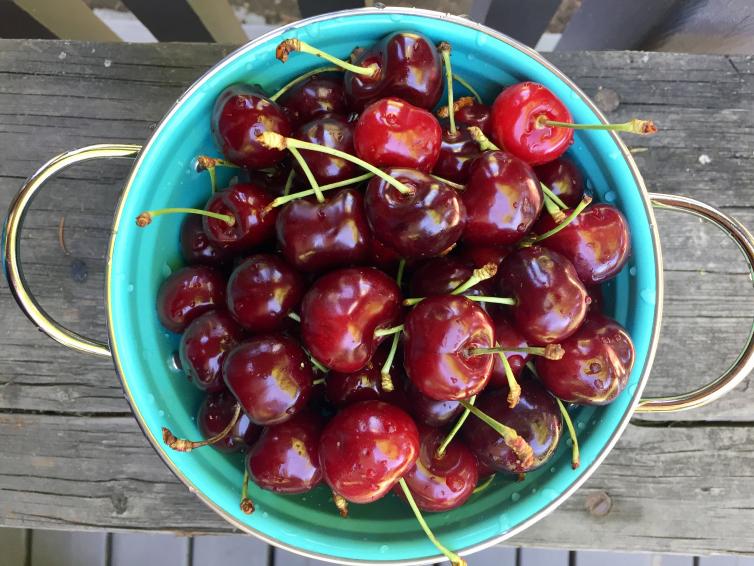 They are a delight to eat fresh but are also wonderful to cook with. Try making a cherry salsa for your fish taco night or pit some to add to your smoothie. Cherries also freeze well so you can preserve that taste of summer all year long. This Fresh Cherry Slice recipe is a family favourite that also features walnuts that also grow bountifully in the Okanagan.
Fresh Cherry Slice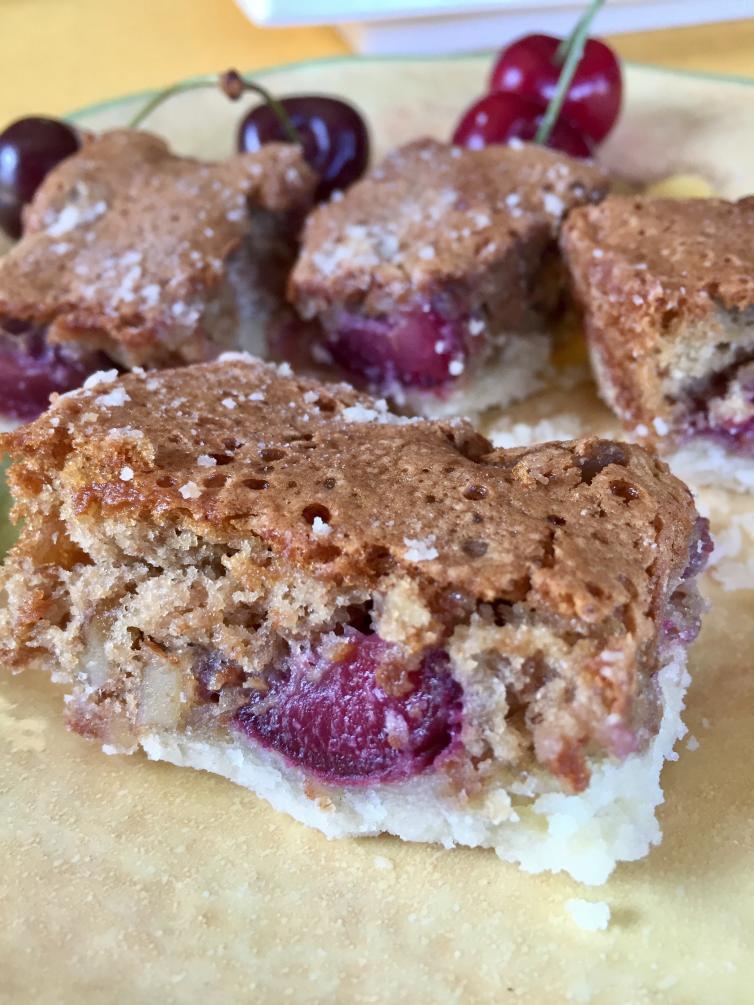 Recipe:
1/2 cup butter
2 eggs
2 tbsp icing sugar
1-cup brown sugar
1 1/3 cup flour
1/2 tsp baking powder
1 1/2 cups pitted and quartered fresh cherries
1/2 tsp vanilla
1/4 tsp salt
1 cup chopped walnuts
Directions:
Cut 1/2-cup butter into 1-cup flour and 2 tbsp icing sugar. Press into 9x9 pan and bake at 350˚ degrees for 5 minutes. Set aside to cool.
Combine eggs, brown sugar, 1/3 cup flour, baking powder.
Add cherries, vanilla, salt, and walnuts. Fold gently until all combined.
Spread mixture atop crust and bake for 45 minutes. Cool, cut into squares and serve with a smile.
*Tip to double recipe use a 9x13 pan
Enjoy!
---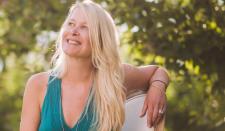 Jennifer Schell is a writer, editor of BC Food & Wine Trails Magazine and internationally award winning author of three cookbooks titled: The Butcher, The Baker, The Wine & Cheese Maker. Born and raised on an orchard in East Kelowna, Jennifer's family roots run deep in agriculture. An advocate for all things local, she focusses on shining the spotlight on the people of the food, wine and farm scene.