Jackalope Farms | 2655 Rufli Road, West Kelowna, BC V4T 1R3
Sweet, juicy berries are ready for you to come and get them. Kelowna and the Okanagan has many berry farms and u-pick operations to get your fill. Whether you can, jam, bake, freeze them for smoothies (or eat them that very day), we've got you covered, because a trip to get the freshest berries straight from the farm is never far away when you're here. 
Jennifer Schell recently visited Serena at Jackalope Farms to find out why her strawberries are so spectacular.  

This year's surprise u-pick days have been set! Visit Jackalope Farms Tuesday June 21st and Saturday June 25th from 9am - 12pm for farm fresh strawberries.

For more information, visit: http://www.jackalopefarms.ca. You can also pick up Serena's sweet strawberries at Paynters Fruit Market at 3687 Paynter Road in West Kelowna.
---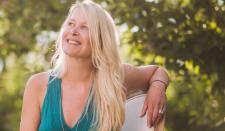 Jennifer Schell is a writer, editor of BC Food & Wine Trails Magazine and internationally award winning author of three cookbooks titled: The Butcher, The Baker, The Wine & Cheese Maker. Born and raised on an orchard in East Kelowna, Jennifer's family roots run deep in agriculture. An advocate for all things local, she focusses on shining the spotlight on the people of the food, wine and farm scene.