It's a build-your-own Kelowna wine festival with three top-quality wine events happening back to back to back. The weekend of August 16 - 18 will see three wine events showcasing a food truck/wine-paired battle, an event for the little wineries, and a showcase of the best BC Pinot Noirs. 
Up First is the Face-Off 
BC Wine & Food Truck Face-Off - Friday, August 16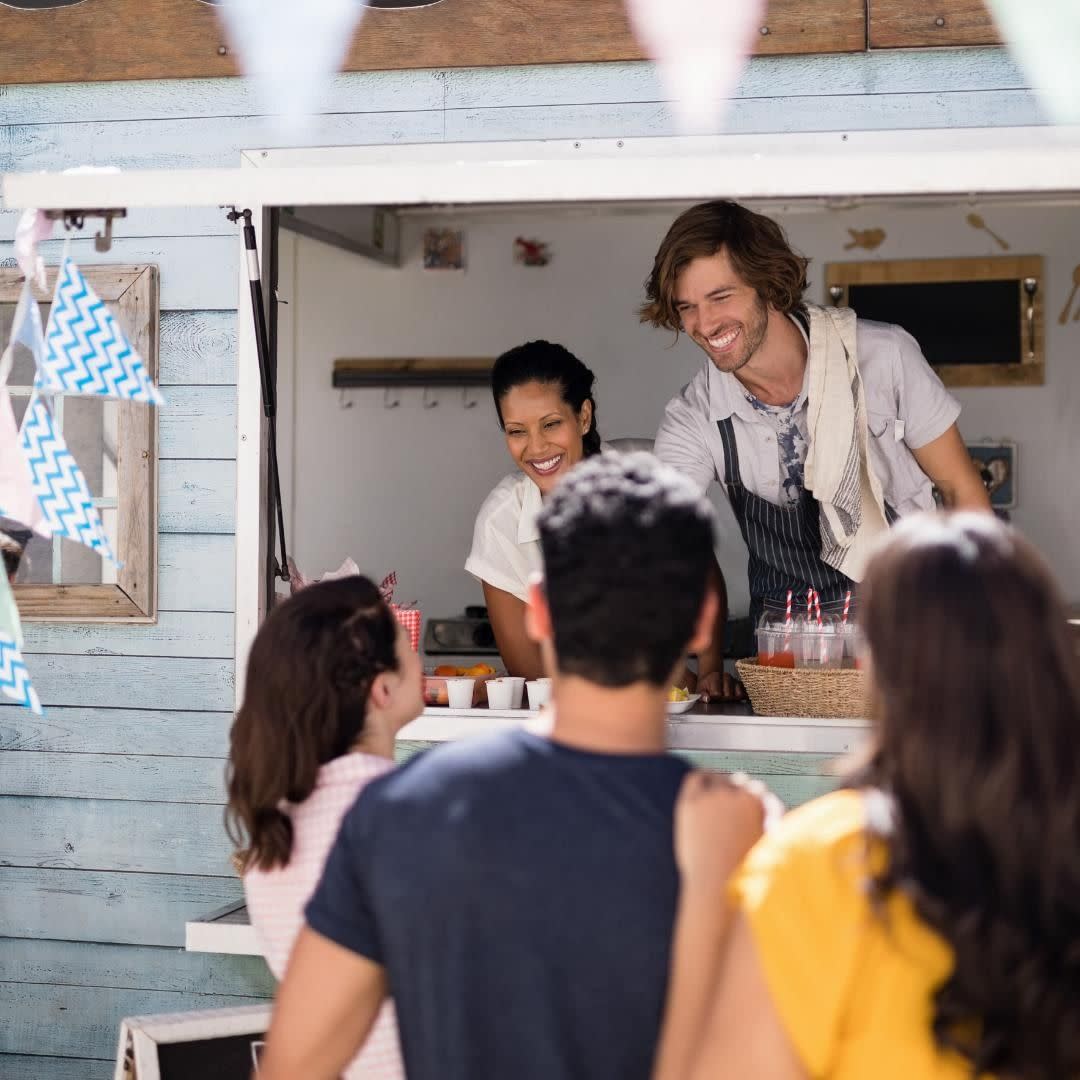 You have heard of food-truck rallies and wine-paired events, but no one in Kelowna has ever combined food trucks and wine at one event, until now. At many wineries, there are food trucks that offer visitors tasty delights to pair with their wine, so Okanagan Wine Festivals said "Hey, that would be a great event!" and the face-off was created. 
"Enjoy Okanagan wines paired with custom-made bites from seven different local food trucks at this one-of-a-kind, festival-feeling event. Everything from locally-inspired cuisine to samplings from far-off places have been paired with unique local wines for guests to experience, and live entertainment will keep the party going throughout the evening! At the end of the night guests can use text-to-vote (so make sure you bring your cellphone) to vote for their favourite pairing who will be awarded the winner!" - Okanagan Wine Festivals
Purchase tickets to the BC Wine & Food Truck Face-Off.

The Best BC Pinot Noirs
BC Pinot Noir Celebration - Saturday, August 17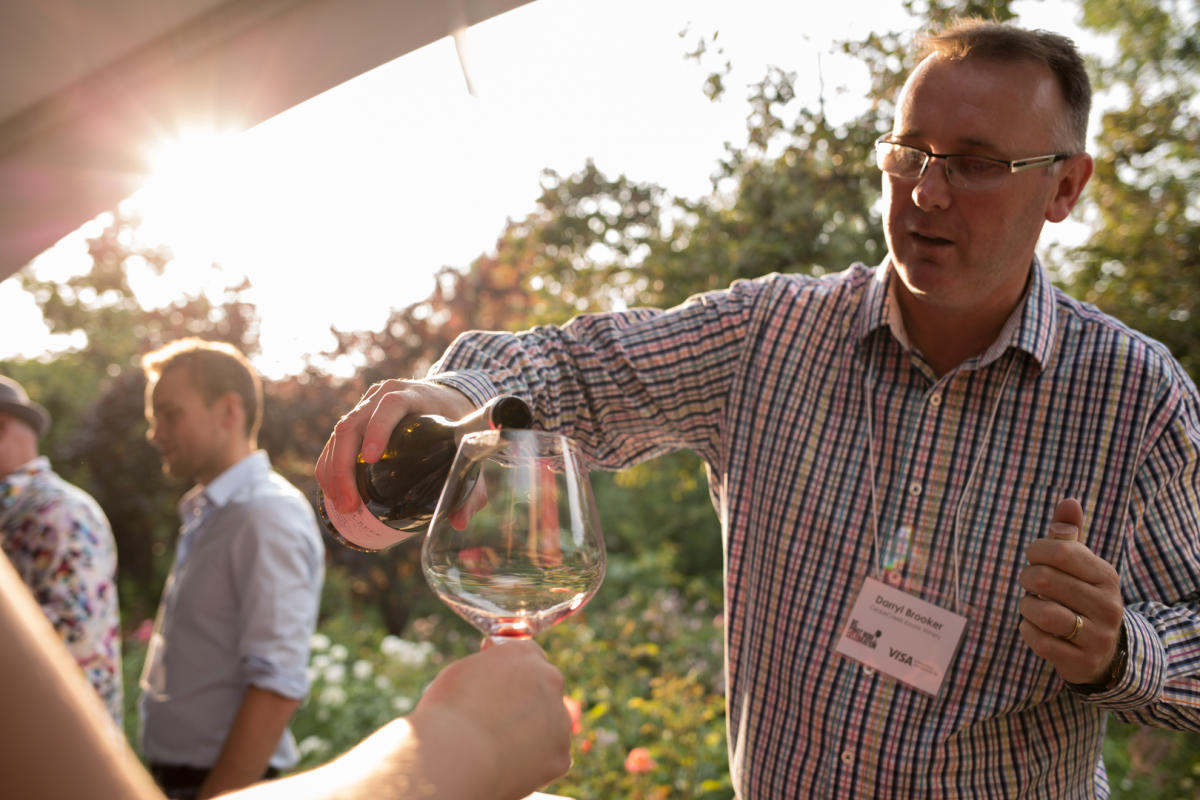 Do you love Pinot Noir as much as Miles from the movie Sideways? This thin-skinned, temperamental grape is a challenging grape to grow and can only flourish in the best of conditions, where it's not too hot but not too cold. This is why the Okanagan Valley and BC have some of the best Pinot Noirs in the world. 
"The 2019 BC Pinot Noir Celebration brings together BC's top 35 Pinot Noir producers for an unforgettable festival-style tasting experience, the event kicks off with a sparkling reception and keynote address by Madeline Puckette, certified sommelier and author of New York Times Bestseller, Wine Folly: The Essential Guide to Wine. A courtyard tasting salon will complement exquisite culinary creations prepared by local Chefs...followed by a cocktail-style dinner. Watch the rest of the evening unfold with live music featuring The Insiders and dancing under the stars." - BC Pinot Noir Celebration
Purchase tickets to BC Pinot Noir Celebration.

One for the Little Guys
Garagiste North Wine Festival - Sunday, August 18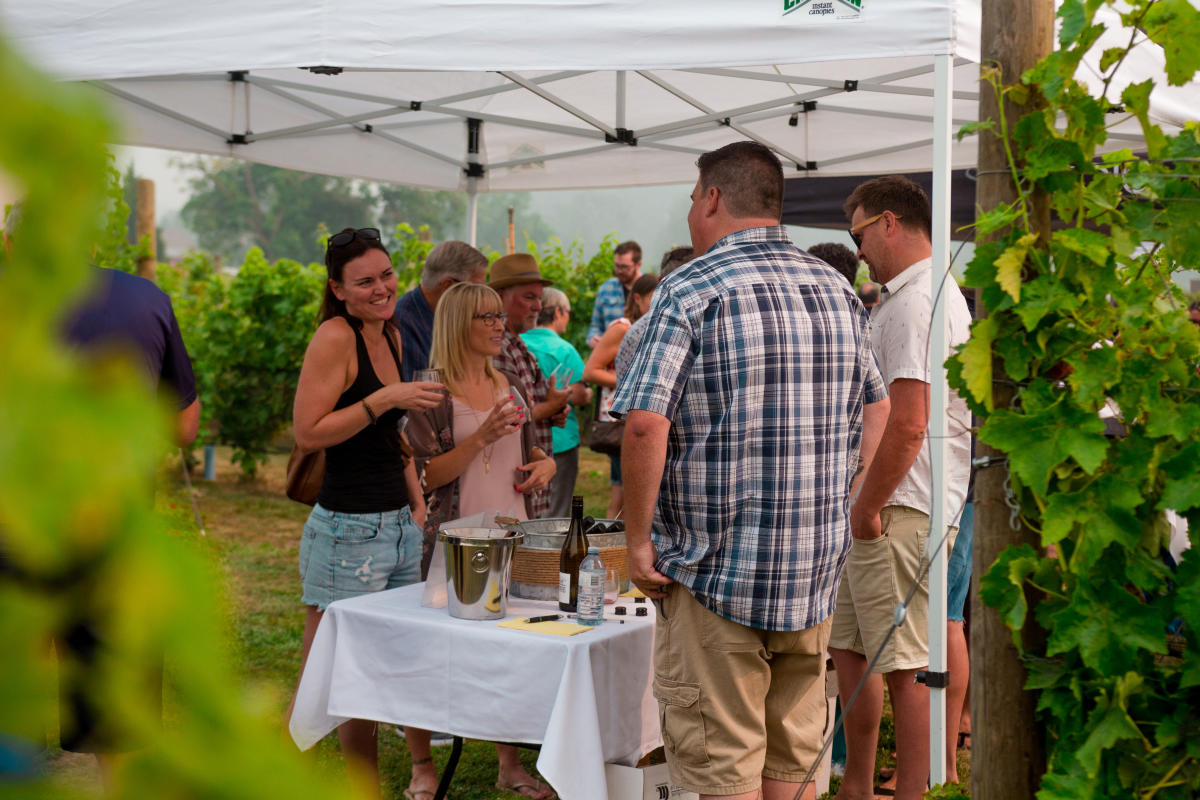 Photo by: Conar Fair
"GARAGISTE – (gar-uh-jist-uh) noun, Fr.: The term garagiste refers to a group of winemakers in the Bordeaux region of France in the mid-1990s that were producing "Vins de garage" or "Garage wine." They were renegade small-lot winemakers, sometimes working in their garage, who refused to follow industry laws and protocol. Characterized as "winemaker's wine whose attributes reflect a disregard for the traditional handling of its particular terroir." Their movement went on to achieve cult status with their wines achieving greatness on the world wine stage.
Synonyms: Rebels, pioneers, renegades, individualists, and mavericks, driven by passion.
Besides offering small lot, exclusive wines, the key to this event is having the actual winemakers or winery owners on-site pouring the wines – no wine reps. This provides an authentic experience and a chance to meet the makers and experience the true passion of the winemaker as they pour wine with their heart on their sleeves." Read more in Jennifer Schell's post here. 
Experience the best of the small, artisan producers in a gorgeous vineyard setting and purchase your favourites at the pop-up wine store on site.