Booming: that's the best way to describe the growth of the tech sector in Kelowna. Fuelled by entrepreneurial spirit, innovative ideas and a wealth of capital, tech is leading Kelowna's fast-growing economy. A centre of excellence for gaming development, animation studios, medtech, agtech and software as a service providers, Kelowna has emerged as the province's fastest growing tech centre, and a sought-after destination to host meetings and events in the tech field.
"A year-over-year growth of 15% for the past six years makes the Okanagan region BC's fastest growing tech hub. Kelowna is not only attracting entrepreneurs and start-ups ready to scale, but as a hybrid urban/resort destination, it's become an inspiring meeting place for tech entrepreneurs looking to connect with industry influencers at executive retreats and conferences each year," says Corie Griffiths, director economic development commission, for the Regional District of the Central Okanagan (COEDC).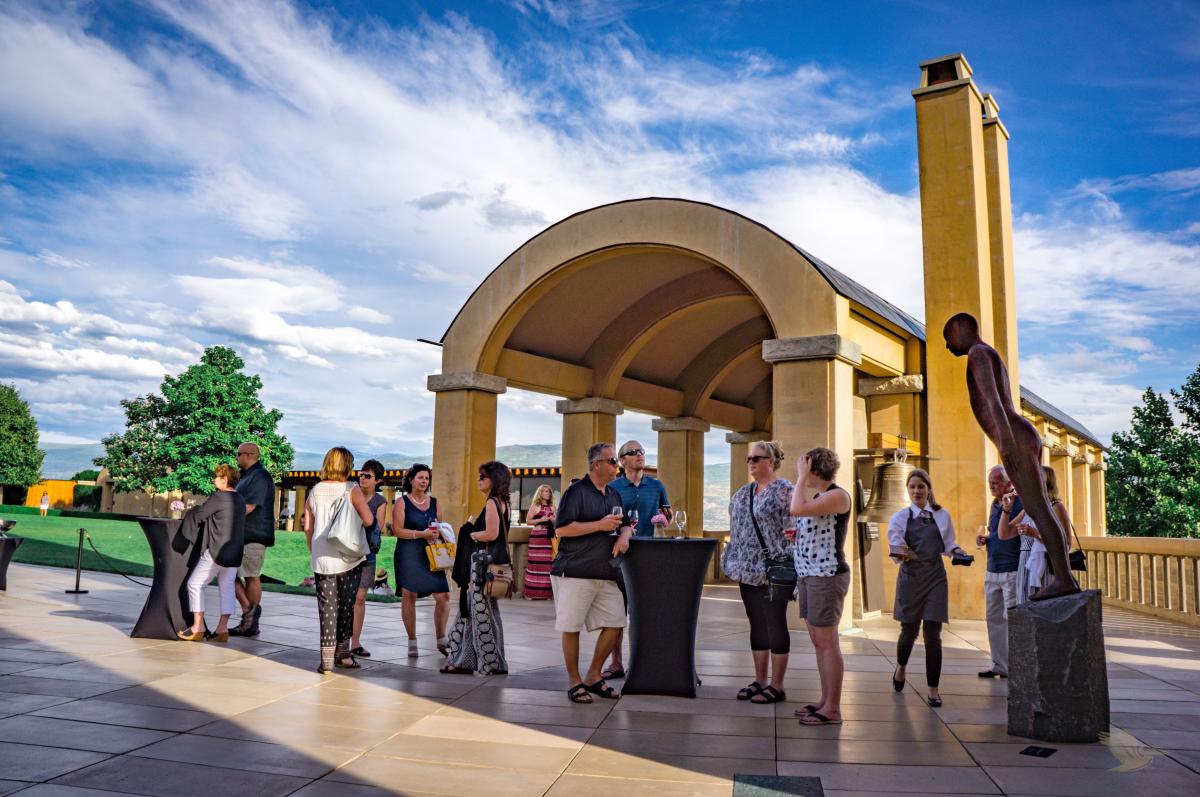 Working in collaboration with the COEDC, industry leaders, and Tourism Kelowna to attract business events, talent and investment to the city, Accelerate Okanagan has played a key role in the rapid growth of Kelowna's tech industry. "In 2017, the Okanagan's tech sector had an economic impact of close to $1.7 Billion," says Brea Lake, CEO of Accelerate Okanagan, noting this impact was the work of over 600 companies and close to 12,000 employees in a region with a population of only 209,000. "BIG things are happening here in the Okanagan, and we're just getting started."
Attracting business events and tech entrepreneurs looking to expand or start a business is the famous Okanagan lifestyle. That's what helped attract the by-invitation-only Metabridge Retreat to Kelowna. The high-level networking experience is an opportunity for Canadian tech CEOs and founders to connect with top influencers from across North America to help scale international growth. Other events, such the Future of Health, Canadian Accelerator Summit, the OKGN Angel Summit and the upcoming Canadian Communications Alliance create an opportunity for delegates to learn, network and engage with local industry while experiencing the region's dynamic farm-to-plate culinary scene, 40 wineries , 19 area golf courses, endless watersports, hiking and biking trails, and in winter, one of the best locations in western Canada to ski the region's famous champagne powder, and much more.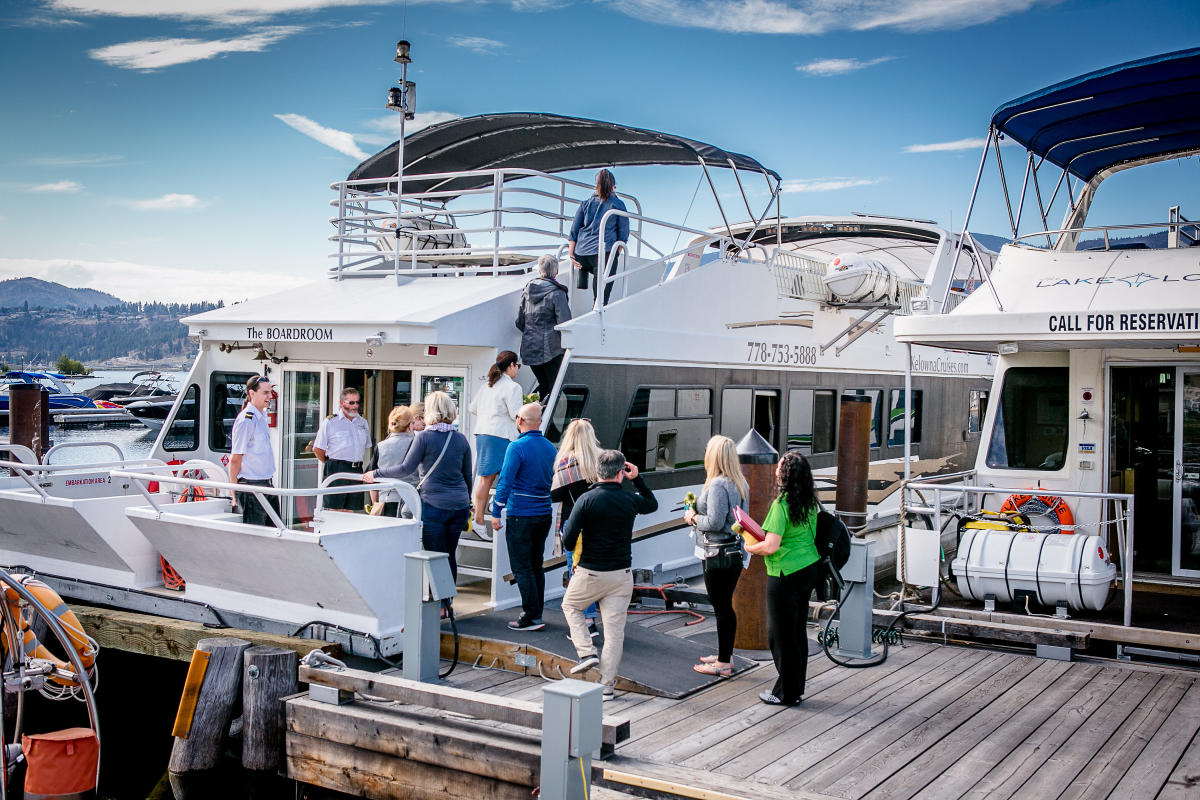 Kelowna Cruises, Photo by: Michelle Appleton
Dinner in the Vineyard at Quails' Gate Winery, Photo by: Quails' Gate Winery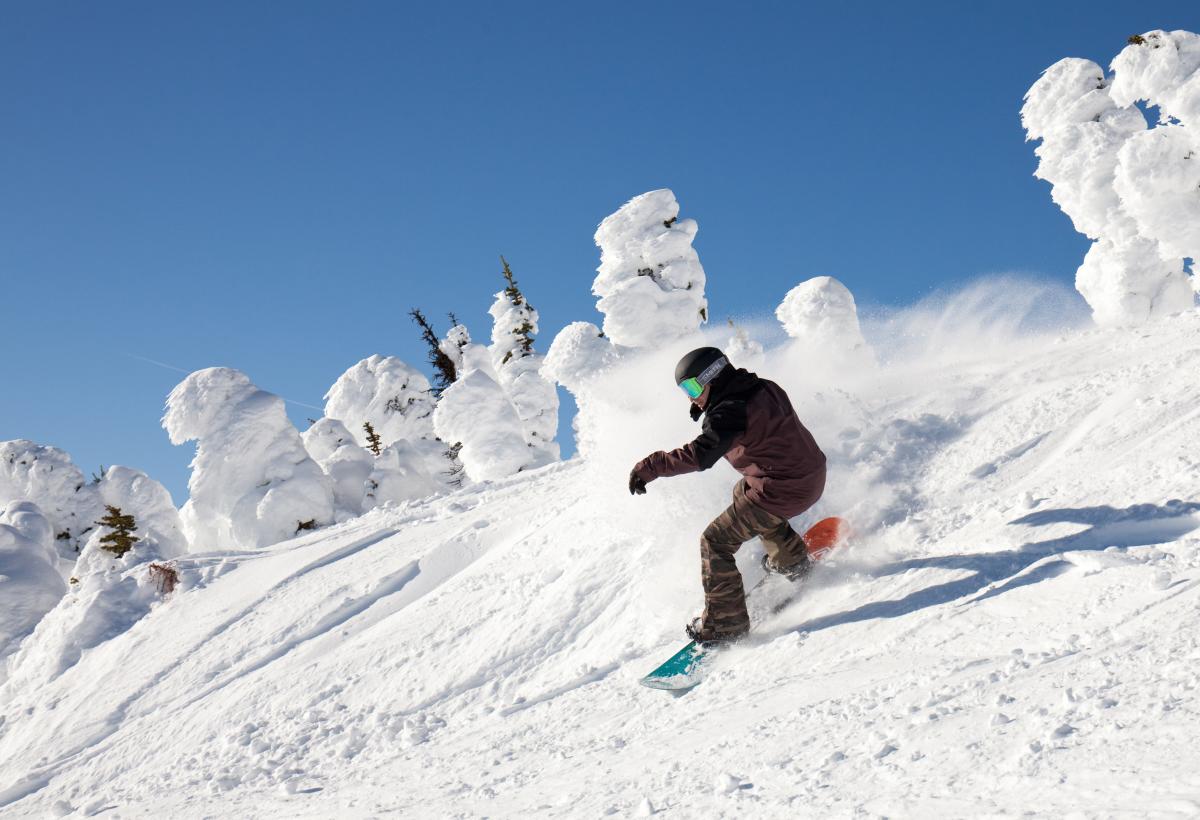 Snowboarding at Big White Ski Resort, Photo by: Seekers Media & Andrew Penner
"The benefit of meeting in Kelowna – you have all the amenities of a major city, all the recreation of a resort, and plenty of opportunities to connect with Kelowna's tech entrepreneurs, researchers and thought leaders – that's not something every destination can boast," says Jennifer Horsnell, director of business and destination development for Tourism Kelowna.
Kelowna is part of Canada's Digital Tech Supercluster and an important region within the Cascadia Innovation Corridor that links British Columbia and neighbouring Washington State innovators. It's the headquarters of such innovators as FreshGrade, a portfolio and assessment platform used by educators around the globe, Yeti Farm digital animation studio (Canada's fastest growing animation studio), and games developer Hyper Hippo Productions (makers of the AdVenture series games); businesses that are the cornerstone of Kelowna's tech boom.
Sam Fisher, president of Hyper Hippo Productions has also played a key role in building awareness of Kelowna's tech expertise, "when we started we often had to explain we were from 'Kelowna... Canada... north of Seattle,'" says Fisher. "Today we walk into some of the biggest tech companies in the world, where they greet us as 'oh, you're the Hippos from Kelowna;' they know where Kelowna is now, a true testament to the amazing tech hub Kelowna has become."
"There's a real buzz to the city," adds Horsnell. And when it comes to meetings and events, "no one wants to miss out on what's happening in Kelowna."
Connect with us to learn more about connecting your next event with Kelowna's tech community.