Fall is a wonderful time of year to visit restaurants in Kelowna. How can you not feel good about sitting down to a meal knowing the head chef and his team scoured the local farmer's market that morning selecting fresh produce and other ingredients for its preparation?
More the norm than the exception, the use of locally grown food in Kelowna restaurants is a commitment to excellence shared by farmers and chefs. It just makes sense with so many quality farms located figuratively (and sometimes literally) in the backyard of so many quality restaurants.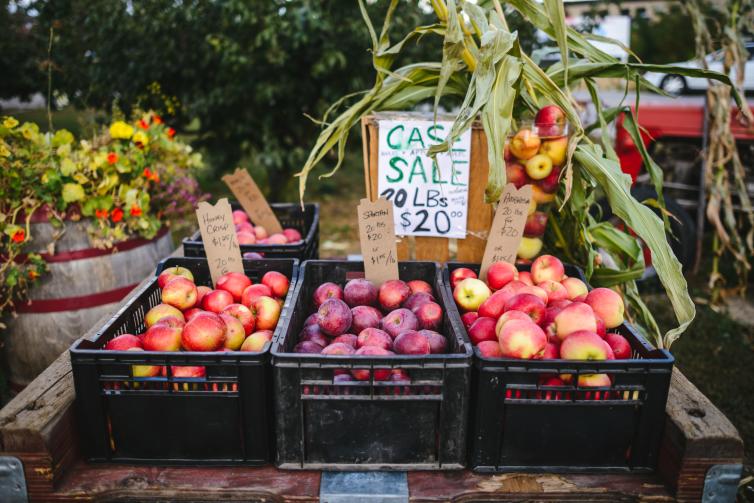 Photo by: Andrew Strain
The consequence of the Okanagan Valley's farm to table approach is tasty works of culinary art created using product picked at just at the right time. Fresh is the result: vegetables are an explosion of colour, taste and scent; fruits are luscious and ripe; honeys and herbs are bright and vibrant. And the local wines make a perfect pairing, as the grapes were grown from the same fertile Okanagan soil.
RauDZ Regional Table, for example, is a pioneer in the use of organic, sustainable and naturally raised ingredients delivered from within the Okanagan community. RauDZ is committed to working with regional farmers, ranchers and artisans. A key element of that approach is partnerships with local wineries, such as CedarCreek Winery, Mission Hill Family Estate, Tantalus Vineyards and more.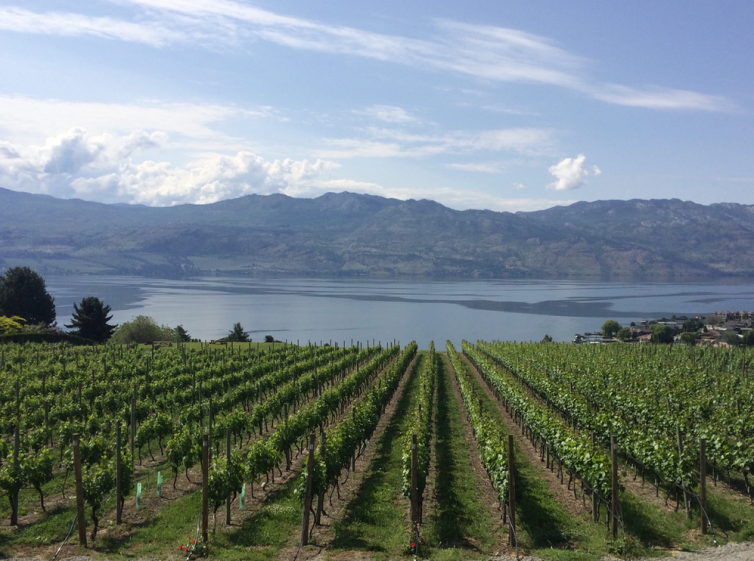 Waterfront Wines takes things a step further. The downtown restaurant takes some of its produce from Executive Chef Mark Filatow's garden. What it can't grow itself, it selects from local providers such as the Old Meadows Organic Farm and Arlo's Honey Farm. Plus, as a certified sommelier, the food and wine pairings here are exceptional.
Filatow knows his approach to locally sourced ingredients pays off in more than just amazing dishes plated for patrons. Waterfront Wines has won numerous awards including the prestigious ranking of one of Canada's Best New Restaurants by EnRoute Magazine, five consecutive years of Wine Spectator's "Award of Excellence" and best restaurant in the Okanagan six years in a row from Vancouver Magazine.
Salted Brick is another great option for those seeking a fresh dining experience. Having won Vancouver Magazine's Restaurant "Silver Best Okanagan 2015," it's no surprise that Chef Leizert and his team focus on only the best local ingredients. Serving up brunch, lunch and dinner, the thing that really sets Salted Brick apart is their speciality-made cured meats—they're all locally sourced and free-range. Not in the mood for a sit-down meal? They offer amazing to-go options to suit all your picnicking needs.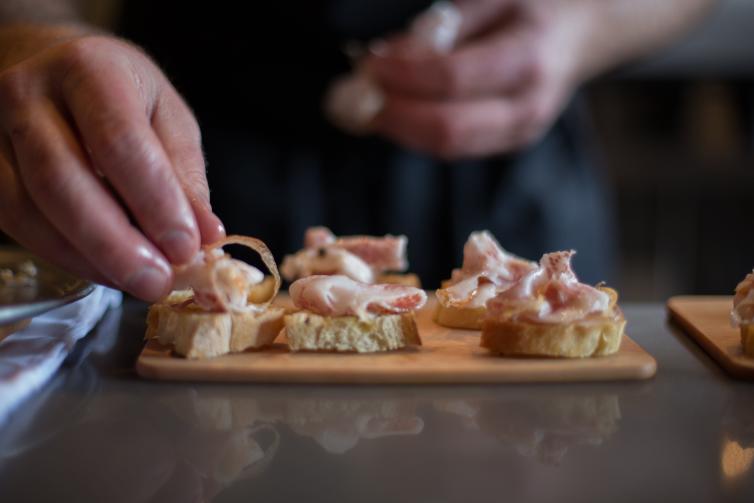 Photo by: David McIlvride
Providing produce to local restaurants delivers a great revenue stream for local producers. But it also allows the smaller operations to showcase their product and invite purchases at the farm gate.
The Old Meadows Organic Farm offers its certified organic produce to consumers at an onsite market, providing home chefs with same quality ingredients the restaurant masters utilize.
Pair those ingredients with a great wine from Ex Nihilo Vineyards, Quail's Gate Winery or another local winery, and you've got the makings for your own farm to table masterpiece.
But why cook when you can just enjoy?
For more information on the Farm to Table experiences, Kelowna has to offer, visit Tourism Kelowna's Farm to Table page. You'll find there's a table waiting for you—one loaded with food and drink delivered fresh from a local farm partner and perfected by a culinary master.
See also:
---
Article originally published on Vancouver is Awesome