Kelowna is well known for Okanagan Lake and all of the beautiful beaches that visitors and locals enjoy every day during the warm months. But have you ever spent time at the beach on a winter day? Our family loves our winter beach days. The scenery is beautiful and there is tons of room to walk, run, and play along the water's edge.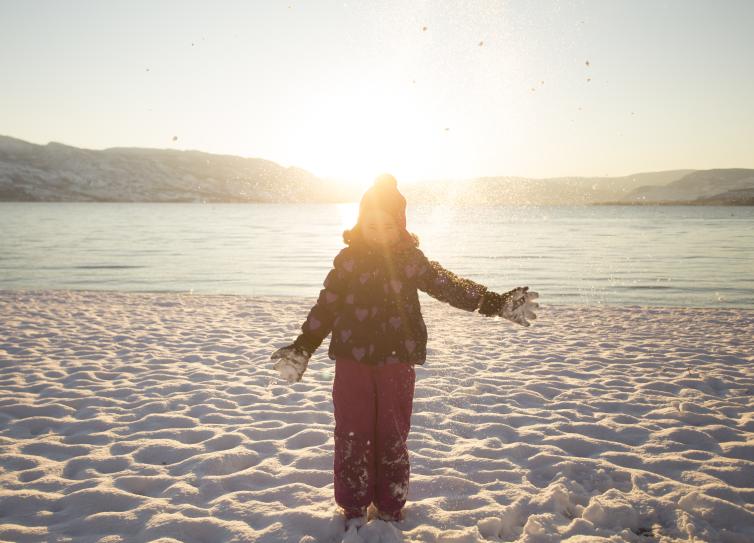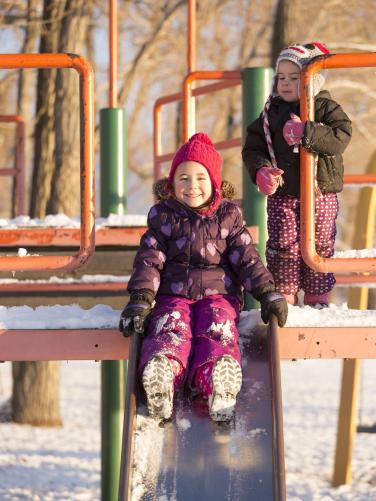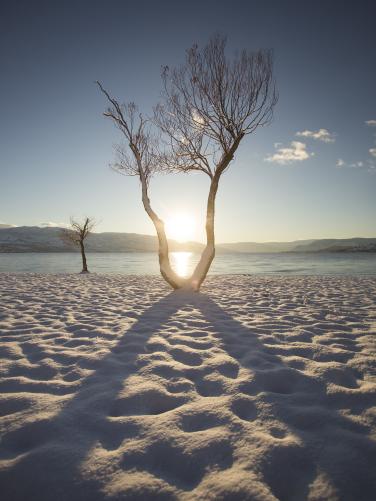 For lakeside fun in the winter, we recommend checking out Boyce-Gyro Beach, Rotary Beach, and Sarsons Beach - all of them are a short drive from downtown Kelowna and all have playgrounds for some snowy fun.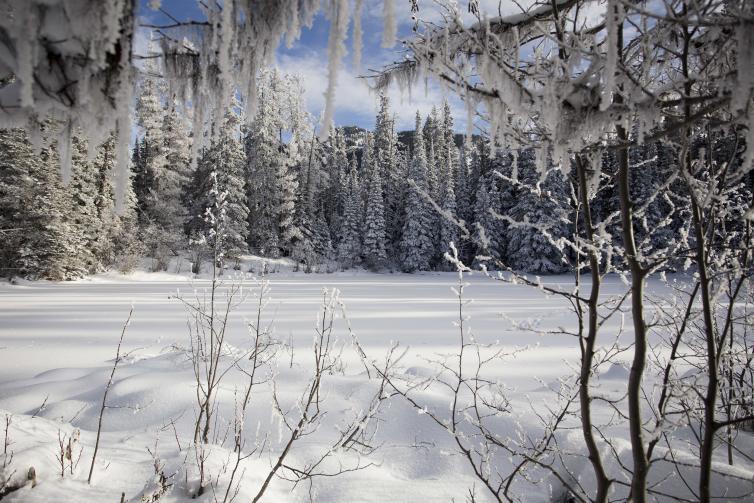 While the popular beaches downtown are great, some of our favourite winter lake fun is had a little more 'off the beaten path'. In the summer, and in the winter, we like to take Bear Lake Main Road (and the logging roads that connect to it) and explore the awesome little lakes in that area. These lakes are great for fishing year-round but in the winter, it's extra serene and peaceful being among the snow-covered alpine trees. If you're lucky, you might even spot some wildlife. In 2015, I had the pleasure of photographing a couple of Lynx in the area.
We always take our rods with us when we're exploring this area. Ice fishing is a great way to introduce kids to fishing. It's a fun winter activity that will certainly test your patience as a parent if the fish aren't biting and the kids are getting bored.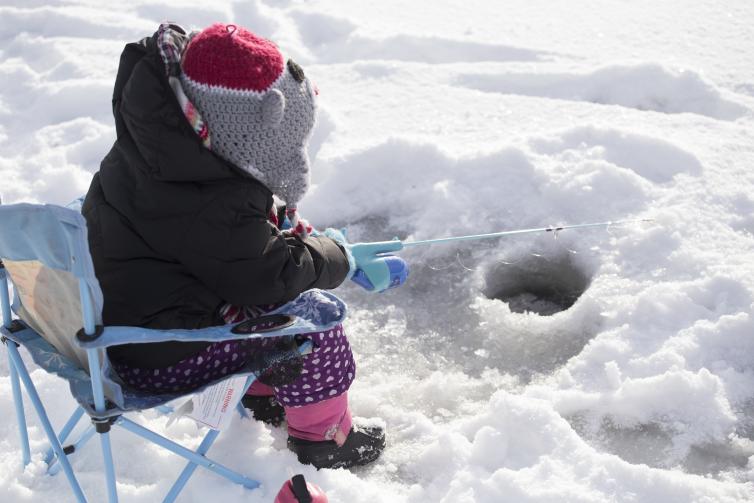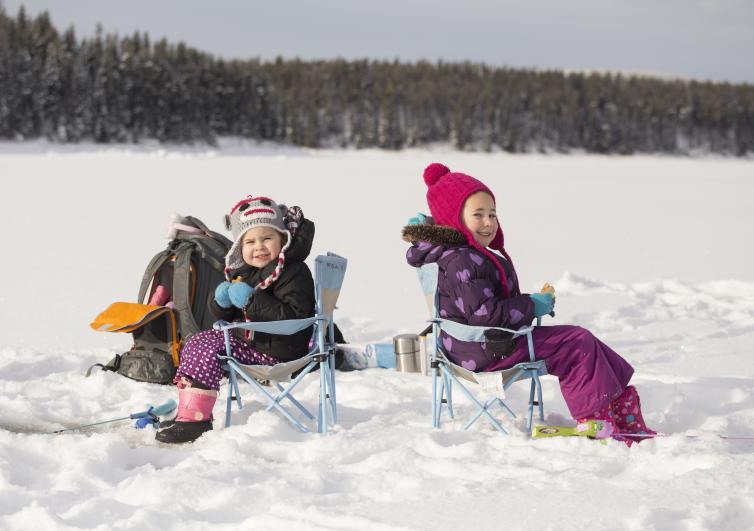 Make sure to pack extra warm clothes, snacks, hot chocolate, and maybe a game or a book or two for the kids. It's well worth it to get some adventure in your day and hopefully some trout in your bellies!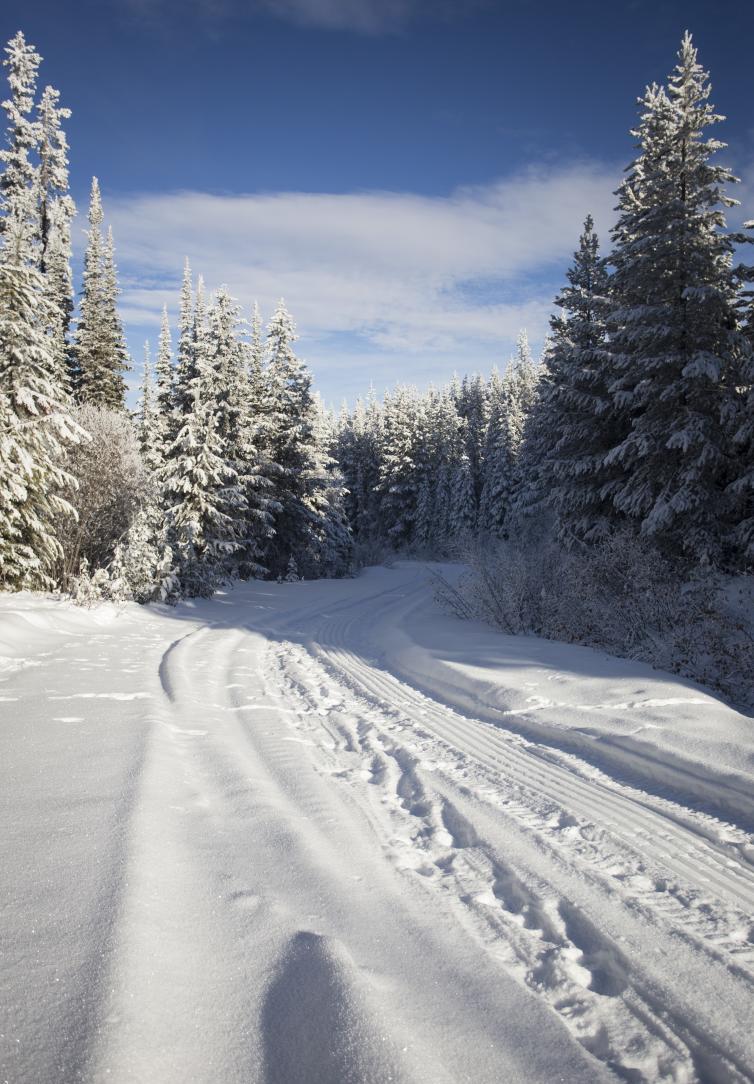 If you do explore the mountain lakes, drive with extra care in a vehicle that is good in the snow. Make sure you have good tires and take your time and as always in the wilderness, be prepared for sudden weather and wildlife. If you're fishing, don't forget your angler license (kids under 12 are free).

More Family-Friendly Winter Activities in Kelowna: