We recently jumped in the car and took day-trip to some nearby communities for some family fun! With Vernon's Okanagan Science Centre less than a 50-minute drive from downtown Kelowna, it's an easy journey to make with the family.

When we're heading north, we often stop at The Jammery for a breakfast (nothing beats their delicious "all you can eat waffles"), but this time we drove straight through so we could get there early.

A short drive later, we were at the front doors of the Okanagan Science Centre to step way back in time and check out their "Dinosaurs Unearthed" exhibit.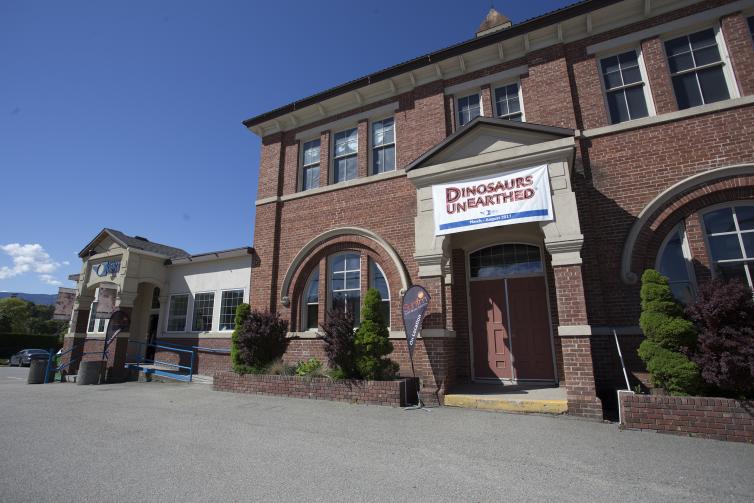 The girls loved "digging for fossils" and checking out all the cool rocks. They also loved giving Bert, the bearded dragon, a pet! 
The dinosaurs were super realistic and made a lot of cool sounds. Note: Be mindful of little ones who startle easily as some of the noises are a bit scary. We also got to check out a piranha and other very cool Amazonian fishes! 
Next we stopped by Ratio Coffee + Pastry for "Donut Friday". Super delicious donuts and cookies that made us all happy, especially Mylah who's cookie was literally the size of her face! We were lucky to sneak in before it got super busy so we had a few moments to just chill and hang out together.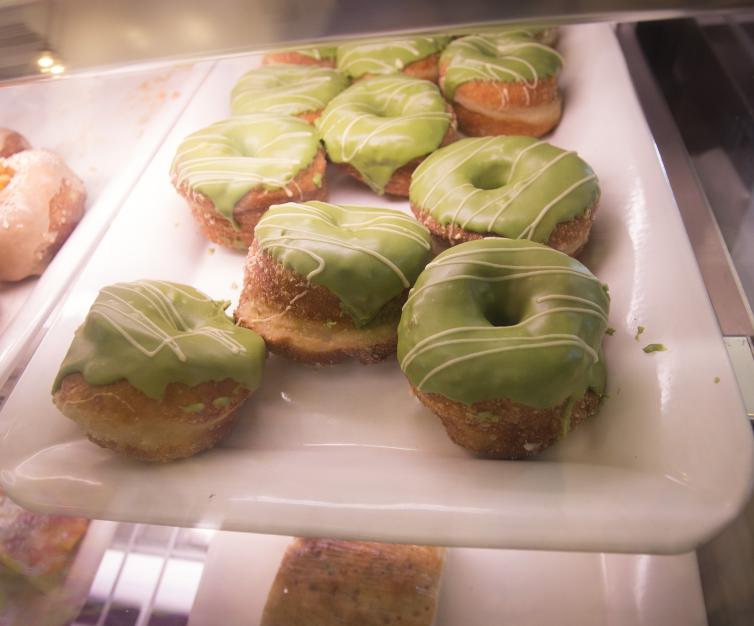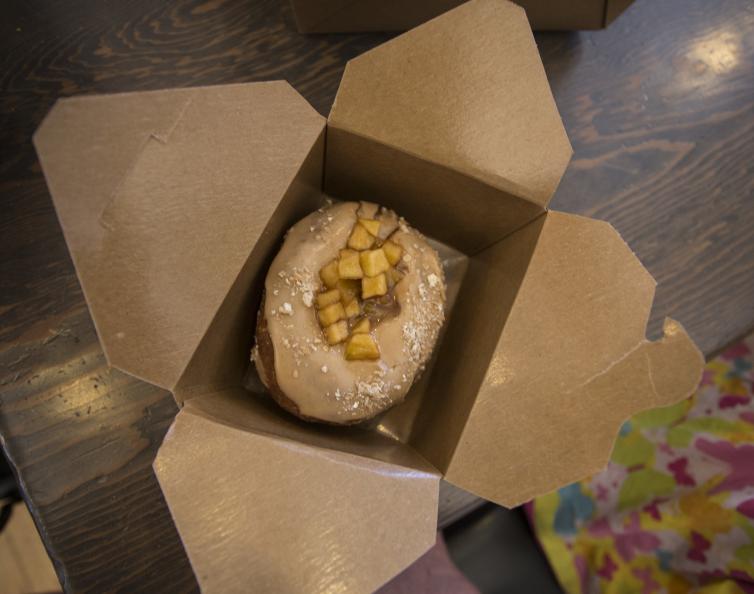 When we are in the area, we always stop at Davison Orchard and this time was no different as our whole family loves that place. We explored the farm and played in the sun, then we had a bit of lunch in their cafe, and grabbed some of their extremely tasty bourbon glaze for BBQing and a half a gallon of their famous locally made apple juice for the ride home!
On our way back to Kelowna, we had to make a few stops in and around the beautiful communities of Oyama and Lake Country just to check out the incredible views of Kalamalka Lake and Wood Lakes. This one is from above Kekuli Bay shows the part of the Okanagan Rail Trail.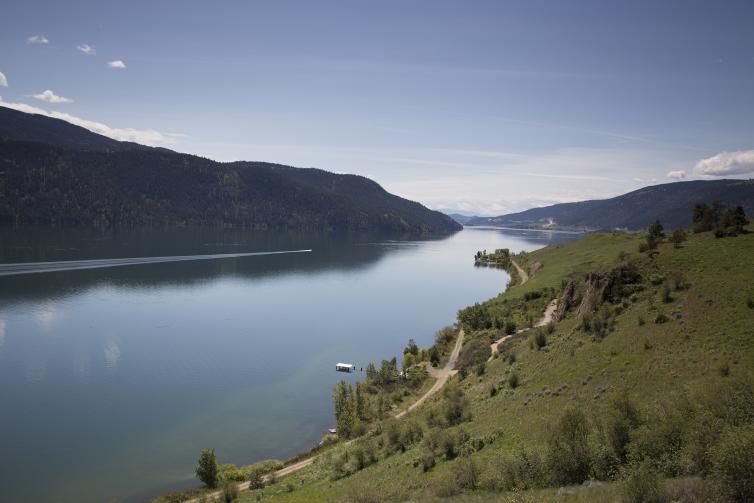 You're also safe to stop pretty much anywhere in Lake Country along Pelmewash Pkwy to check out (and snap photos of) the farmland (including Gatzke's Farm Market), the mountains, and the incredible changing colours of the lakes which appear to change with the seasons, the sunshine, and the clouds in the sky. This photo was taken of a lakeside orchard on Wood Lake.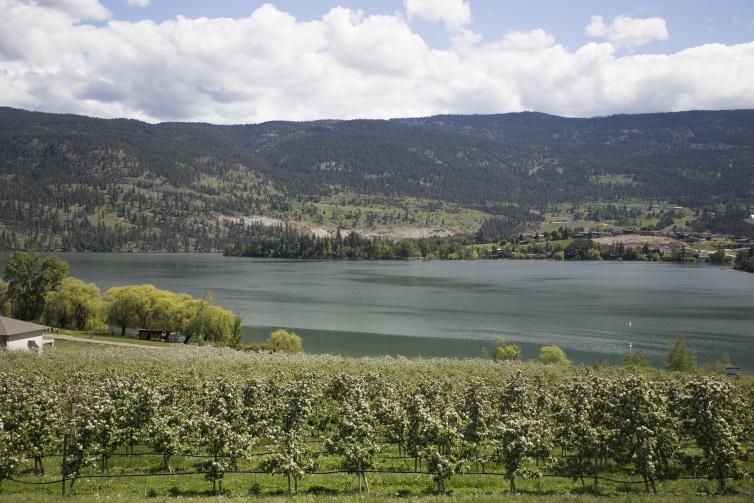 Twenty minutes later and were back in Kelowna in time for supper so we went to Moxie's Grill & Bar to take advantage of the kids menu (added bonus, the adult food is delicious too!) The best part about the kids menu is that it comes complete with a smoking "Volcano" dessert!  Made from vanilla ice cream, chocolate syrup, and flowing with dry ice "smoke", the girls love this desert and we thought it was a pretty cool way to end a super fun family road trip.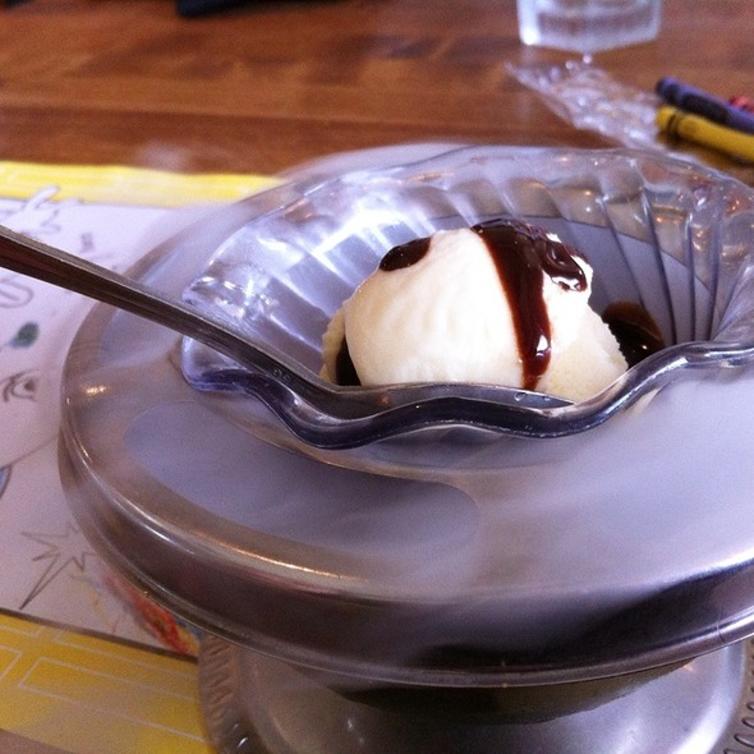 Photo by: Cake on the Brain