It is harvest season in Okanagan wine country! Here is a behind the scenes look at how grapes are harvested, prepped, and transformed into delicious Kelowna wines.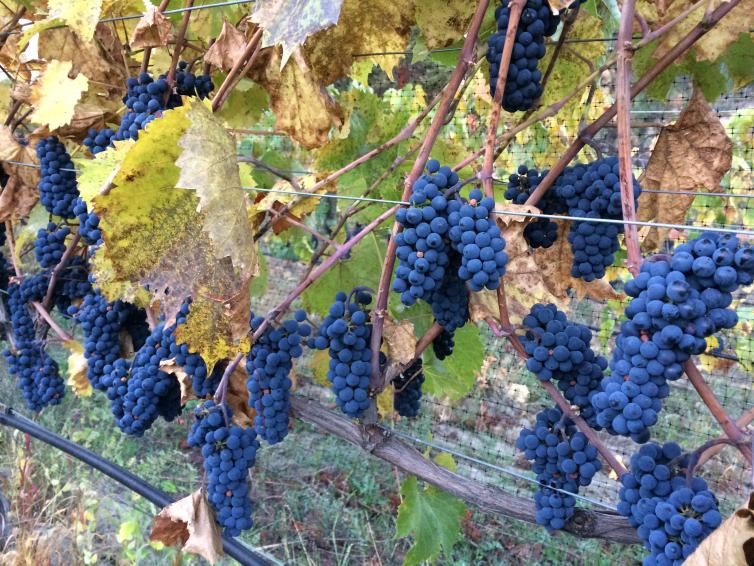 These Foch grapes at Rollingdale Winery in West Kelowna are ready to be turned into wine.
Grapes can be picked by hand or by machines. We recently got a first-hand experience in the vineyard and on the crush pad.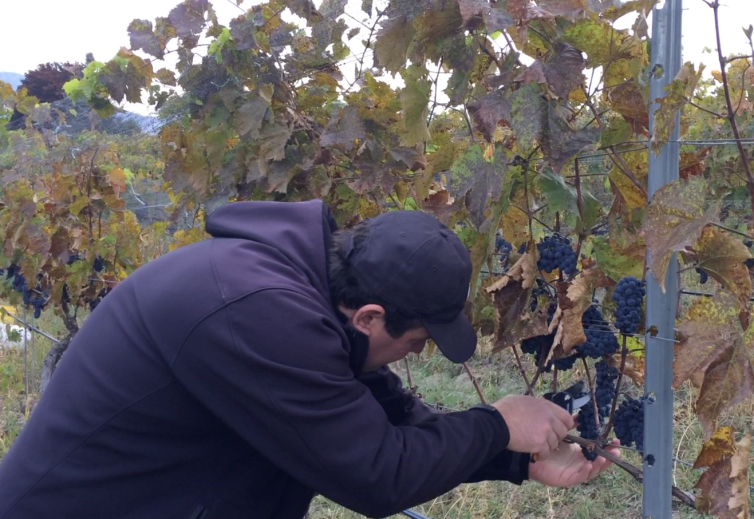 The grape pickers started at dawn.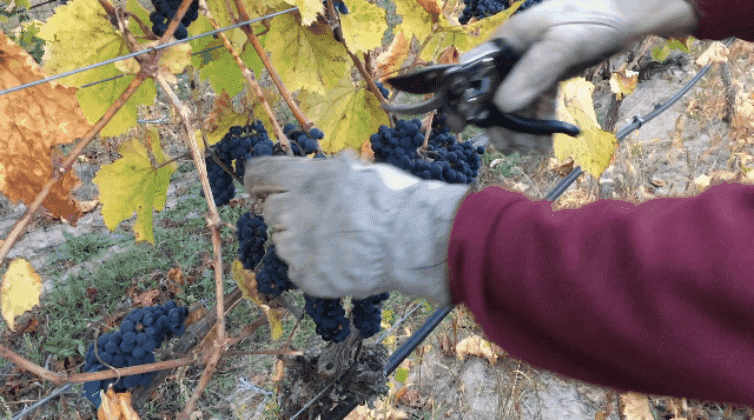 A regular pair of garden clippers and gardening gloves will do the trick.
The harvested grapes are then transferred into large bins. Once the bins are full, they will then be forklifted to the crush pad.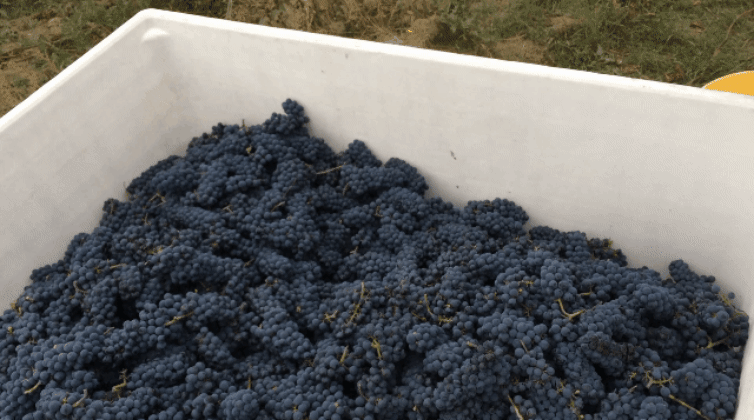 The bins of Foch grapes are filling up.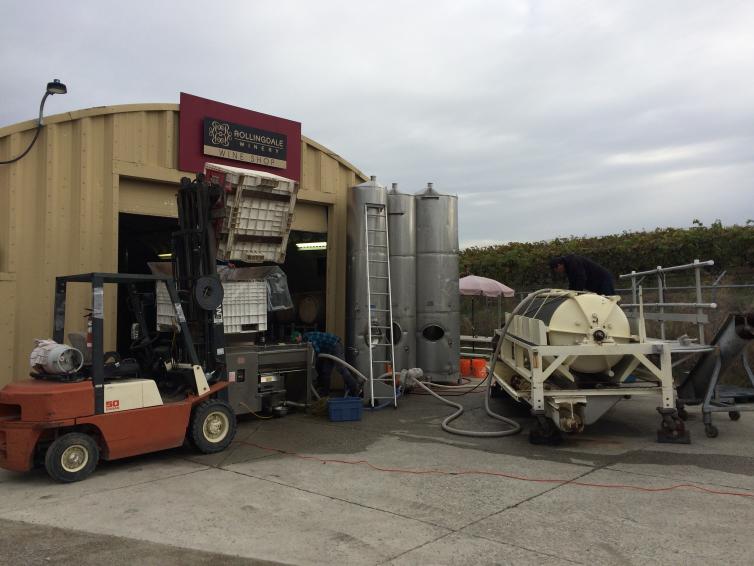 The Rollingdale Winery crush pad is ready for action!
These Chardonnay grapes are being dropped into the crushing and destemming machine.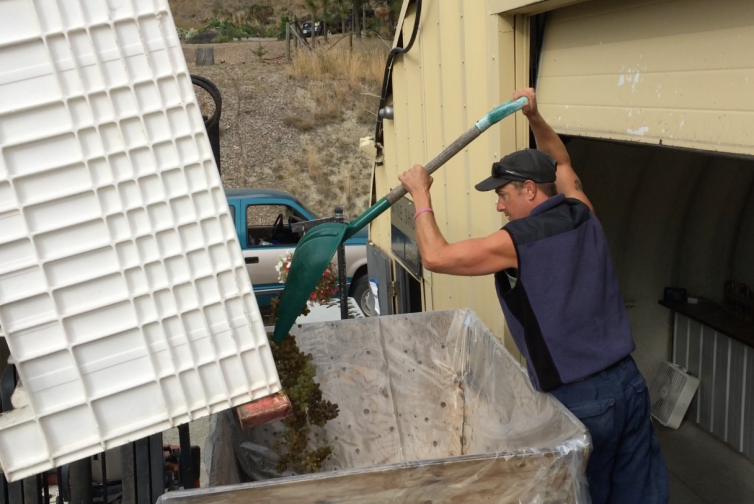 Neil is shovelling the grapes into the machine.
The crushed grapes are then moved into the presser.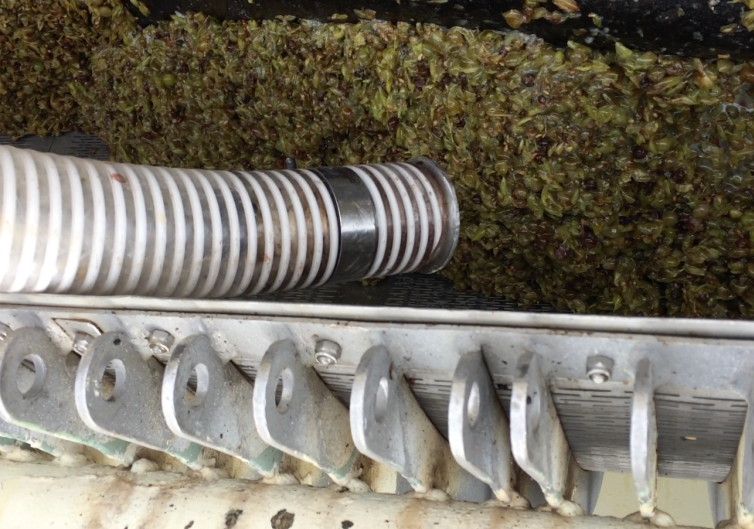 This is what it looks like when you look into the pressing machine.
Now we have juice ready for fermentation!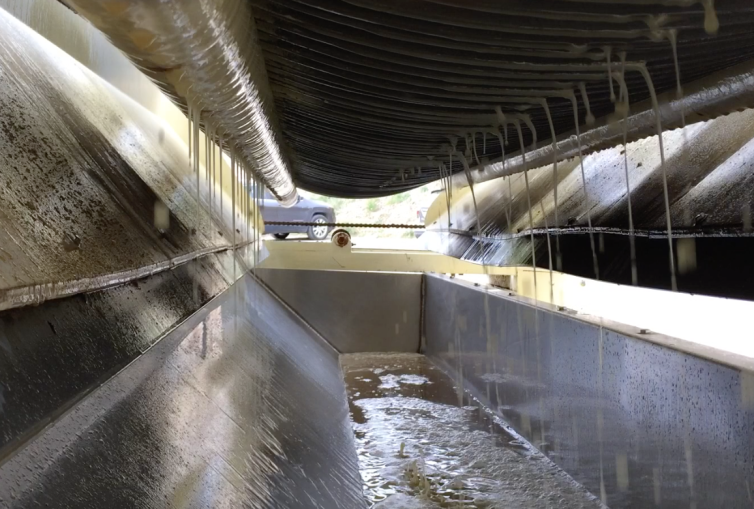 This Chardonnay grape juice will soon be made into wine.
---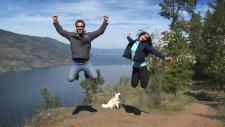 Wesla Wong & Duane English are meteorologists based in Kelowna. When not looking at weather charts, you will find the couple skiing, playing music or hiking with their dogs - enjoying everything that the Okanagan has to offer.