Nic's latest #exploreKelowna video highlights the world class golf in Kelowna.
Long, sunny days means you can get lots of rounds in. And with 18 golf courses in and around Kelowna, you can play for days. The region has many different types of courses. In an orchard or by the lake. Executive courses or championship courses. There's something for those looking for a relaxing game, or those looking to earn their way to the pro circuit.
---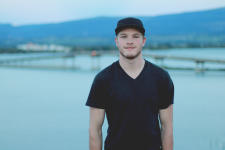 Nic Collar is an adventurer to the core, he showcases this passion through his freestyle skiing and love of all things backcountry. He is always seen with camera in hand, but can often be found trying to set up his hammock in the most precarious of situations. He is most excited to showcase what Kelowna has to offer through the medium of video.