Kelowna is all about the lake!  
With miles of parkland, clear waters, and countless beaches, there is no shortage of lake fun. Nothing beats a day on the water. Whether it's boating, surfing, wake-boarding, paddling, swimming, or just hanging around on a floaty... in Kelowna, it really is all about the lake - even main street ends at a beach!
Featured: Downtown Marina, Okanagan Lifestyle Apparel, Okanagan Lake, Rattlesnake Island, Okanagan Mountain Park
---
Music by: 
"Joyride" by Aarre & Kedam
Aarre: 
soundcloud.com/aarre 
www.youtube.com/channel/UCLntrJNCb1Ty4eSxyp-pOjQ 
Kedam: 
soundcloud.com/kedam 
www.youtube.com/user/BeatsAdam 
---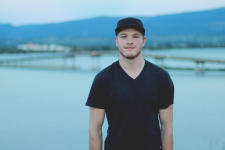 Nic Collar is an adventurer to the core, he showcases this passion through his freestyle skiing and love of all things backcountry. He is always seen with camera in hand, but can often be found trying to set up his hammock in the most precarious of situations. He is most excited to showcase what Kelowna has to offer through the medium of video.