Kelowna sits on the traditional, unceded territory of the syilx / Okanagan People and opportunities to discover Indigenous culture exist throughout the city and its surrounding communities.

Art & Culture 
Westbank First Nation's (WFN) Sncəwips Heritage Museum is dedicated to collecting, preserving, restoring, and interpreting art and artefact collections that reflect the heritage and natural history of the syilx/Okanagan People. The museum is a fascinating place, covering many thousands of years of history, spanning pre-contact and recent history. It is also a true living museum in that a number of artefacts, such as some of the drums, are still used today.
You can follow them online now, where they are posting educational videos on Indigenous culture, or visit in person when they reopen on June 25 (or anytime thereafter, Monday-Friday, 10 a.m. to 4 p.m.).
The Okanagan Heritage Museum has a permanent collection that showcases Indigenous history and culture. The museum, which is operated by the Kelowna Museums Society, has a large collection of Indigenous artefacts, information, and stories. Step into the world of the syilx/Okanagan people, and gain insights into their close connection to the land. The museum is tentatively set to open its doors on June 13 and 14, then will be open Thursday to Monday. Stay tuned to their social media channels and website for further details.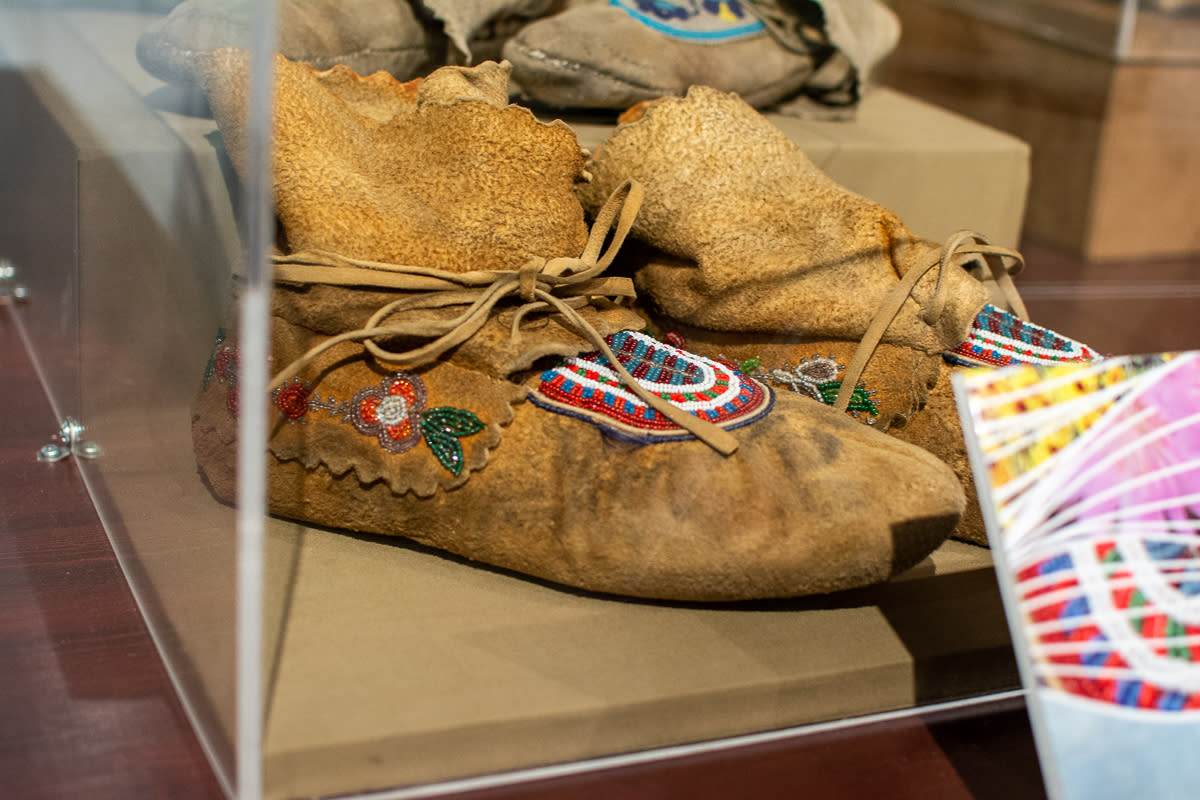 You can also hear the perspective and powerful stories of the syilx people first hand from Elders in the community. Presented by Sncəwips Heritage Museum and the Kelowna Museums Society, the syilx Perspectives series showcases various aspects of syilx culture and heritage. You can watch the series on YouTube by clicking here. 
If you're wanting to stay outside, take a tour of the public art located throughout Westbank First Nation. You'll find an array of art that acknowledges WFN and syilx/Okanagan heritage, such as "Elk," which was created by Smoker Marchand in 2013 and is pictured below. For the WFN Guide to Public Art, which provides maps and more details about each piece of art, click here. 
Facing Westbank on the shores of Okanagan Lake, by the Kelowna Visitor Centre, you'll also find a life-sized monument to syilx Chief, Charlie swkn̓cut, who was a key figure during the contact era and played an instrumental role in the history of the Okanagan. For more information on the monument, which was created by local artist, Crystal Przybille, click here.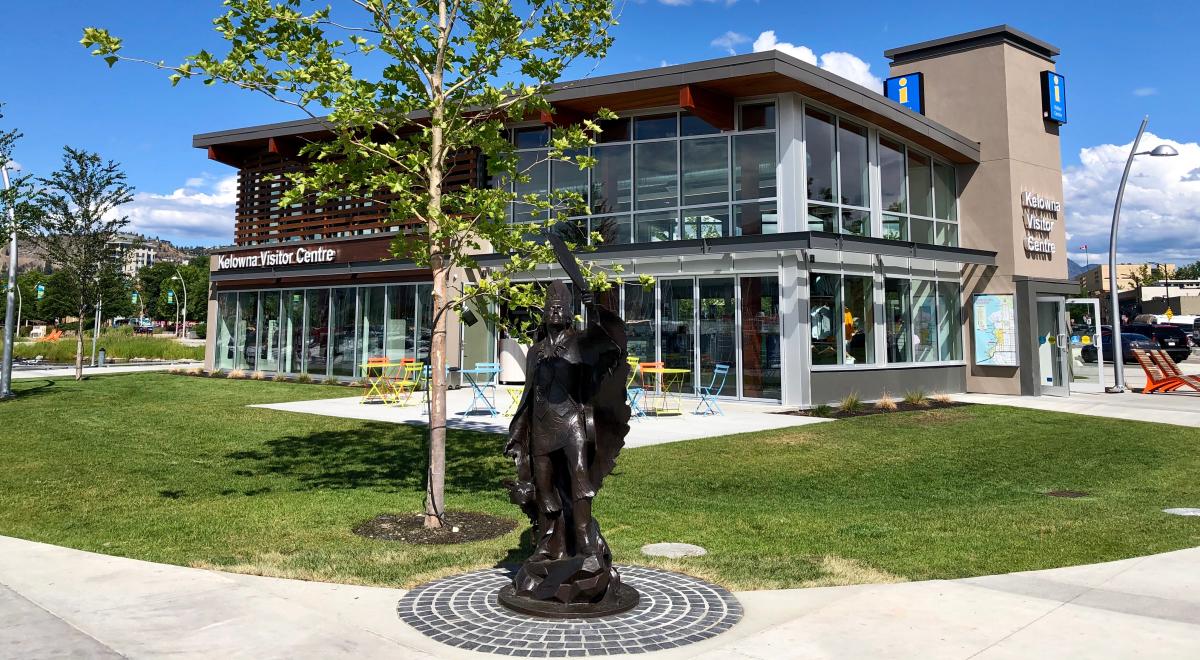 Tours and Experience
Moccasin Trails offers an authentic experience of Indigenous culture. You can join them on a journey of culture, history, and nature that allows you to taste the food, hear the stories, and follow the path of their ancestors. Check out their website for current tour options. If you can't get out to experience a tour now, click here for a full virtual tour.

Food and Wine 
Head over to Indigenous World Winery, BC's only 100% Indigenous-owned winery, to experience world-class VQA wines while taking in the beautiful view of Okanagan Lake. The modern facility features a wine tasting room, themed gift shop, picnic area as well as the Red Fox Club, an Indigenous-inspired restaurant. Its superb menu is designed around modern native fare with Chef Andrea Callan using seasonal, local ingredients whenever possible. 
If you're looking for something a little more casual, stop into Kekuli Cafe for one of their famous sweet or savoury bannocks! They will not disappoint!