The caffeine scene in Kelowna continues to percolate with a growing list of delicious places to get your coffee buzz on.
Here are some more fantastic coffee shops to explore, adding to the list we shared in the spring.
Third Space in the Landmark District has good coffee and good vibrations. 100% of the profits provide counseling and mental health programs to the community! A cool hub for locals to hang out, eat, sip, and dream.
Bread Co. has long been a destination for breakfast seekers and bread buyers; it is also a great spot to just chill with a cup of java and one of their pastries. They have two shops to choose from depending on your mood: the downtown vibe on Bernard Avenue or the hip, laidback feel in Pandosy Village.
Pulp Fiction Coffee House is more than a coffee call, it has a crazy-cool antique shop and rare book shop in the back AND an awesome dog that hangs out there. This place offers eclecticism at its best that tends to inspire and ignite great conversations. Note: they also have real milkshakes.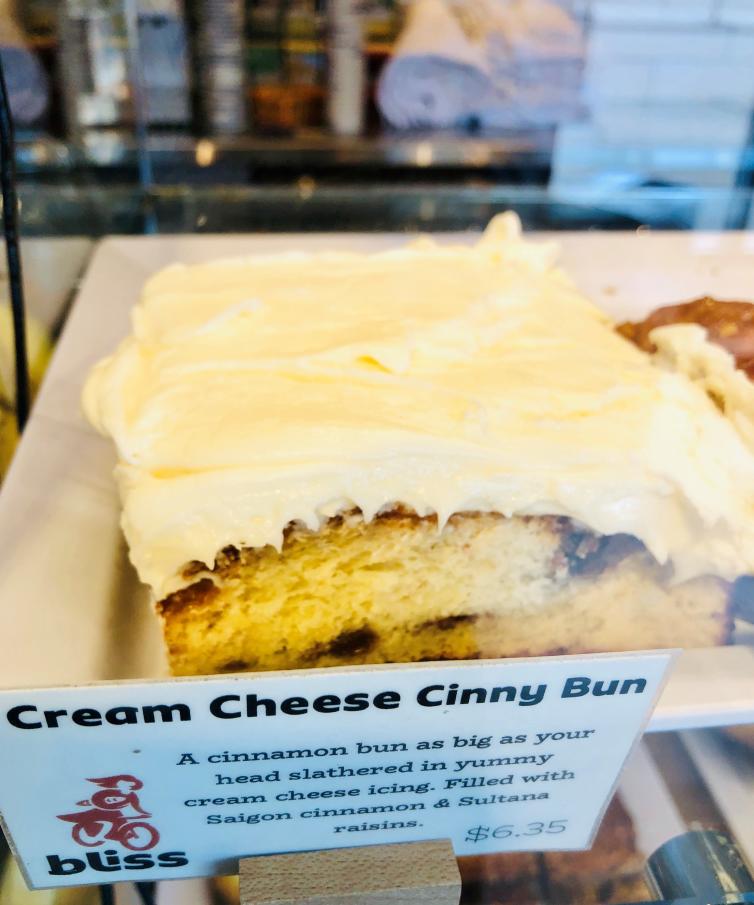 Find your bliss at Bliss Bakery in the Cannery building downtown. Known for their delicious treats to pair with coffee, like the legendary cinnamon bun, there is indoor and outdoor seating to enjoy.

4. EuroBean Coffee

EuroBean (formally GioBean) literally brought euro café culture to Kelowna. The patio here is perfect to sip a cappo and people watch, à la Italia style.
It's a Bakery is a new addition to the coffee scene, housed in a wonderful heritage building deep in the burgeoning Mission area. It's a bakery, it's a lunch spot, it's a café, and judging from the list of comments online that say 'yummy,' it's a place you'll want to go.
350 Bakehouse and Café is another new face on the Bernard Avenue beat. This bakery/eatery serves breakfast and lunch and they have bread and pastries. Here's the kicker: they specialize in lemon tarts and cheesecakes...yaaaaas.