This fall, Kelowna will welcome athletes, coaching staff, family and friends, and curling fans for the second edition of the Pan Continental Curling Championships. Taking place in downtown Kelowna—which is located on the traditional, ancestral, and unceded territory of the syilx/Okanagan people—at the Kelowna Curling Club from October 29 to November 4, the championships will see teams compete in an A- and B-Division.
With so many visitors travelling to Kelowna, some for the first time, we have compiled some helpful information and ideas of things to see and do for those attendees looking to fill downtime or those who have extended their stays.

Savour Kelowna Sips and Bites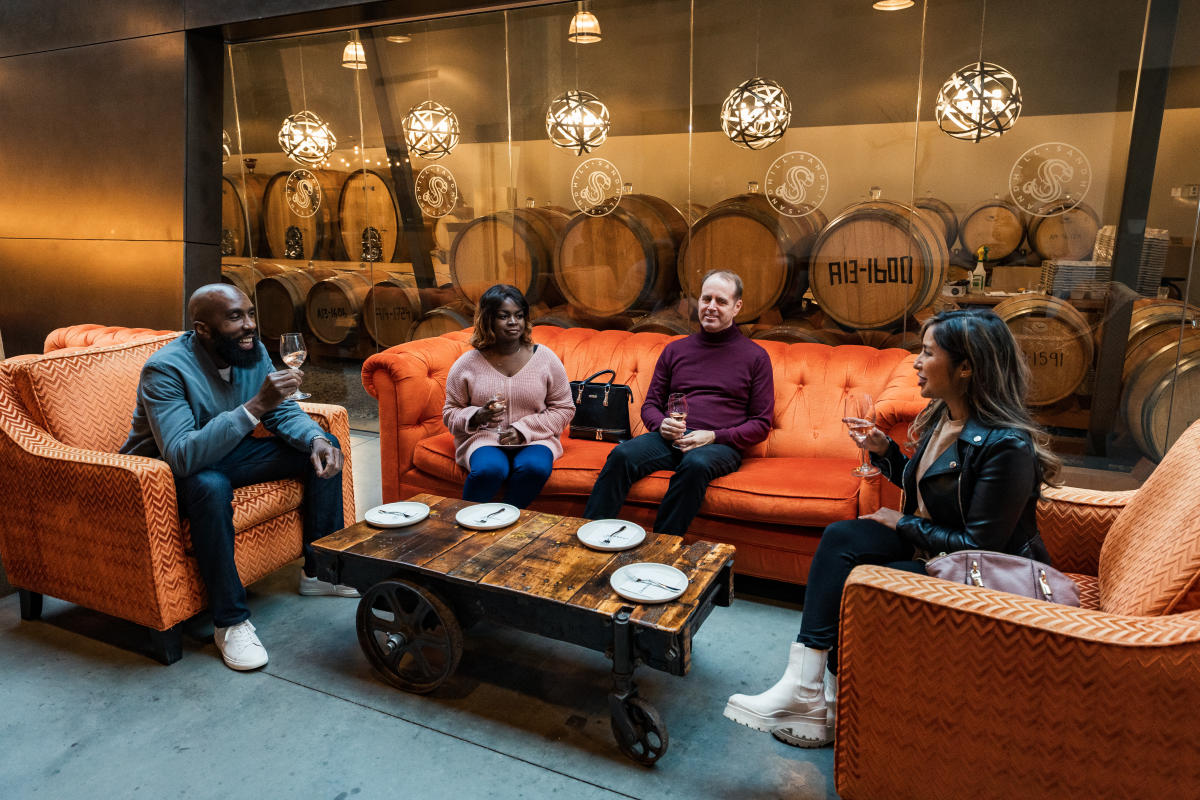 Sandhill Winery. Photo Credit: Ken Hagen

The Kelowna Curling Club is a short walk from numerous choice spots to eat and drink. In the nearby North End, you'll find many of Kelowna's craft breweries, Sandhill Winery, and one of the city's newest restaurants, Pretty Not Bad, which dubs itself an "unconventional sports hub." Downtown, you'll also find Okanagan Spirits Craft Distillery, BC's original craft distillery.
A short walk south-west from the Curling Club will offer up the following options:
October is also BC Wine Harvest Month, so wine lovers can celebrate the season by visiting area wineries on a guided tour or attending events as part of the Fall Okanagan Wine Festival. 

Explore Kelowna's Outdoor Playground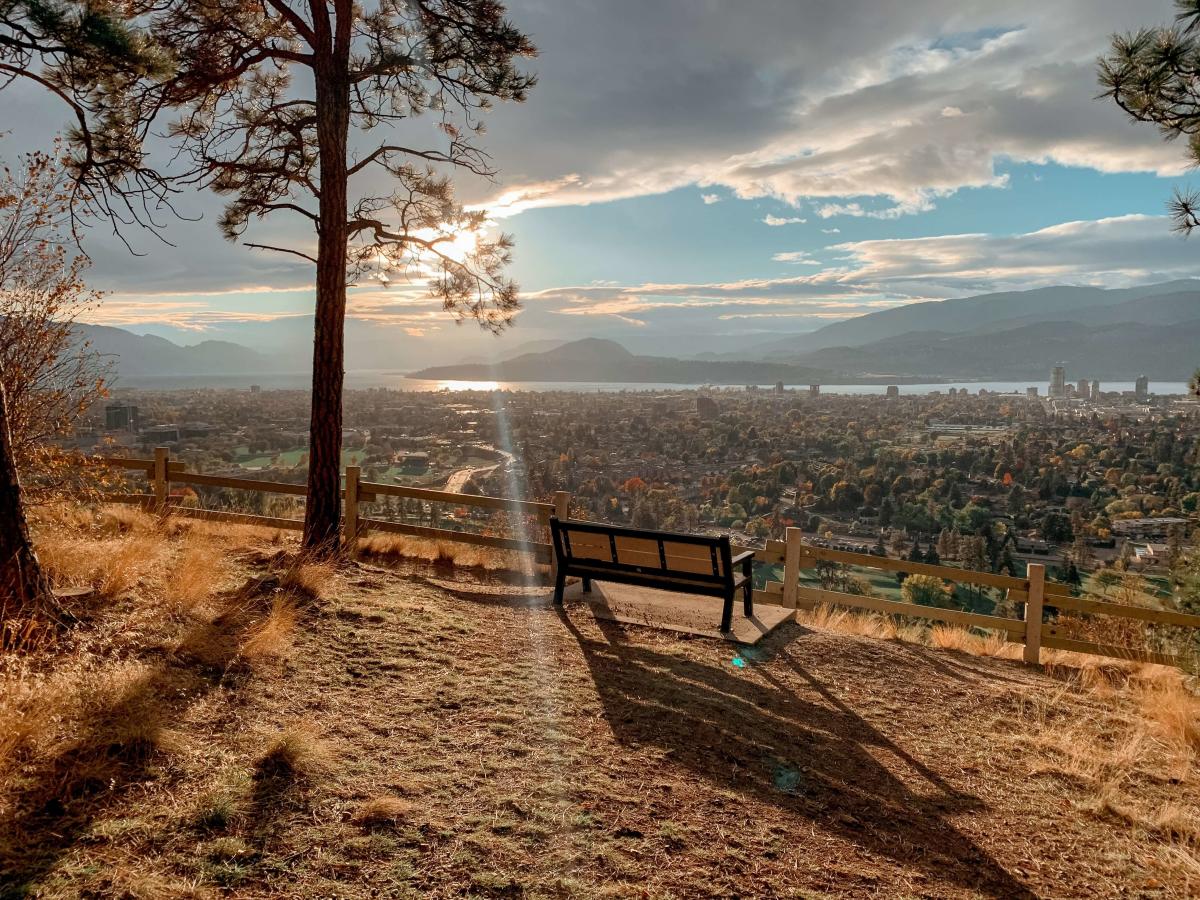 Dilworth Mountain Park. Photo Credit: Vince Jones
In less than 15 minutes, you can walk from the Kelowna Curling Club to the base of Knox Mountain Park, which sits on the edge of downtown at the end of Ellis Street and provides exceptional views of downtown, Okanagan Lake, and the Valley. The park is just one of the many outdoor spaces you can explore in and around Kelowna.
Dilworth Mountain Park offers short, easy hikes and stunning views and is a 10-minute drive from the Curling Club. Nearby Mission Creek Regional Park has a flat pathway alongside the creek and other trails offering more moderate terrain. 
Biking is another excellent way to explore the outdoors. Downtown, you can rent e-bikes from Kelowna E-Kruise or Lakeside Eco-Sports, which provides self-guided tour options (they also have some guided tour options until the end of October). 
Visit our Outdoor Recreation page for more information and inspiration. 

Explore Kelowna's Cultural District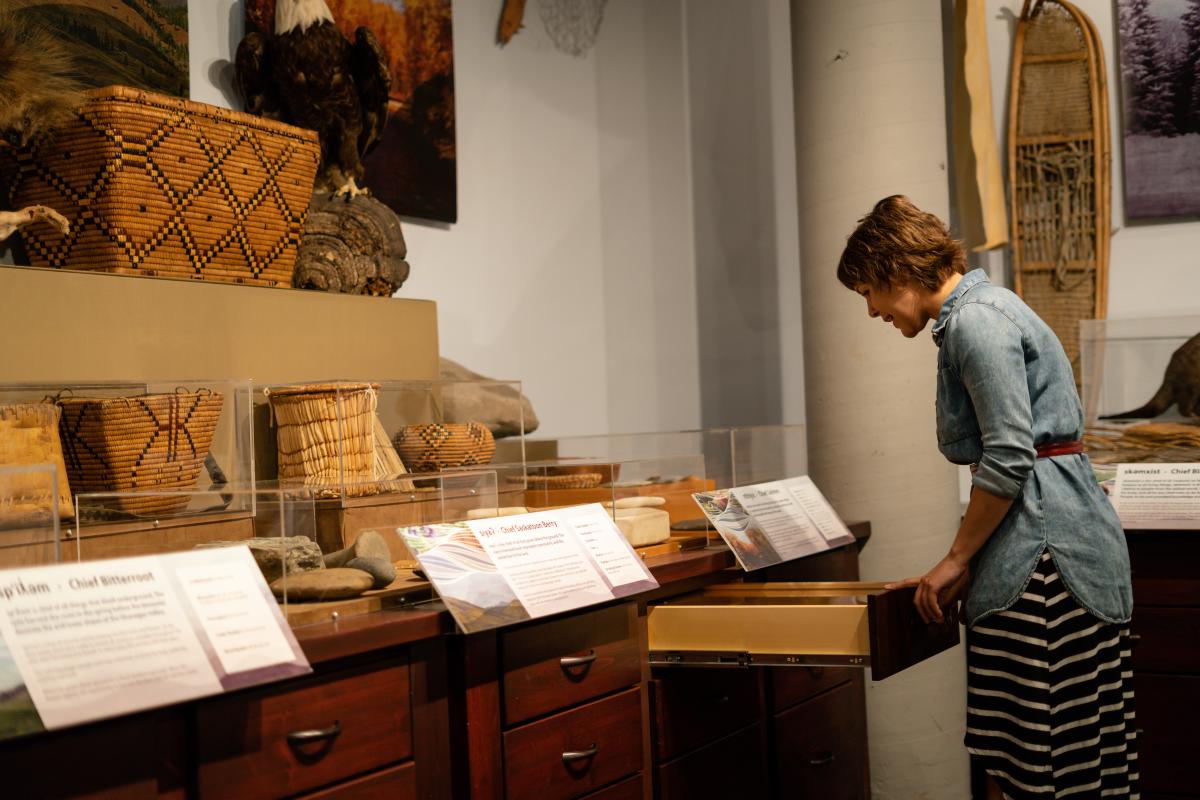 Okanagan Heritage Museum. Photo Credit: Kelowna Museums
Kelowna's Cultural District, where you'll find museums, art galleries, public art, and more, is also close to the Curling Club. Here are a few ideas of things to do in the District at the end of October:
Click here for a digital Cultural District map, or use the mobile-friendly walking tour.

Stop by the Kelowna Visitor Centre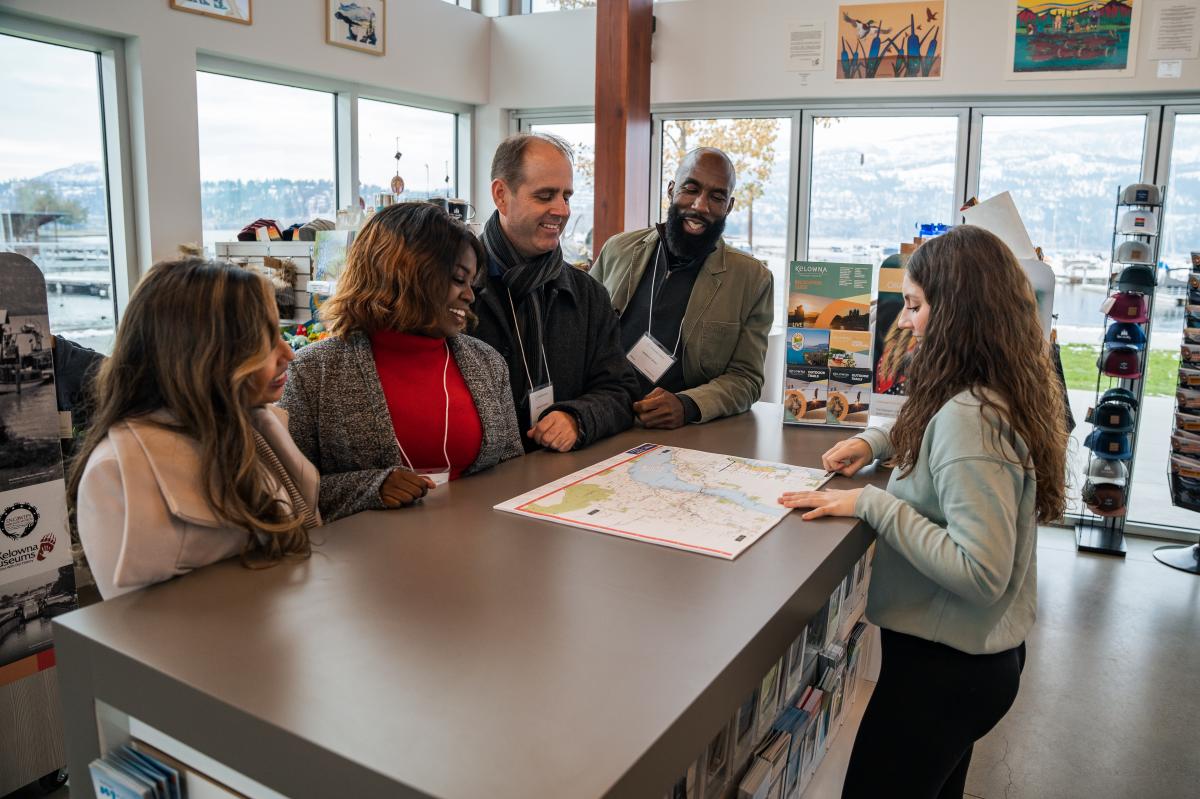 At the Kelowna Visitor Centre, located along the waterfront boardwalk at 238 Queensway Avenue and open daily from 8:30 a.m. to 5:30 p.m., you'll find an array of curated local goods and art. There, you can connect with our Community & Visitor Engagement for dining recommendations or more ideas of things to see and do in and around Kelowna.

Helpful Planning Resources

Frequently Asked Questions
What transportation options are available in Kelowna?
What is the weather like in October?
Temperatures start to cool down through October, with averages for the month being a high of 13°C / 56°F and a low of 1°C / 34°F.
Pack lots of layers and a decent jacket, and keep in mind that temperatures will be cooler near the lake and at higher elevations, so prepare accordingly if you're exploring outdoors.
What amenities and shops are available near the venue?