Next week, delegates from around the globe will arrive in Kelowna for the 2019 International Indigenous Tourism Conference (IITC), which will take place at the Delta Hotels by Marriott Grand Okanagan Resort from November 12 to 14.
With so many visitors travelling to Kelowna, some for the first time, we have compiled some ideas of things to see and do in the area for those delegates looking to fill downtime or for those who have extended their stays.
Explore Kelowna's Cultural District
The conference venue is located in Kelowna's Cultural District, which is home to museums, art galleries, public art, and more.
Head to the Okanagan Heritage Museum to explore the exhibits dedicated to the history and culture of the syilx/Okanagan people, which include a qwćiʔ (winter home) and numerous Indigenous artifacts.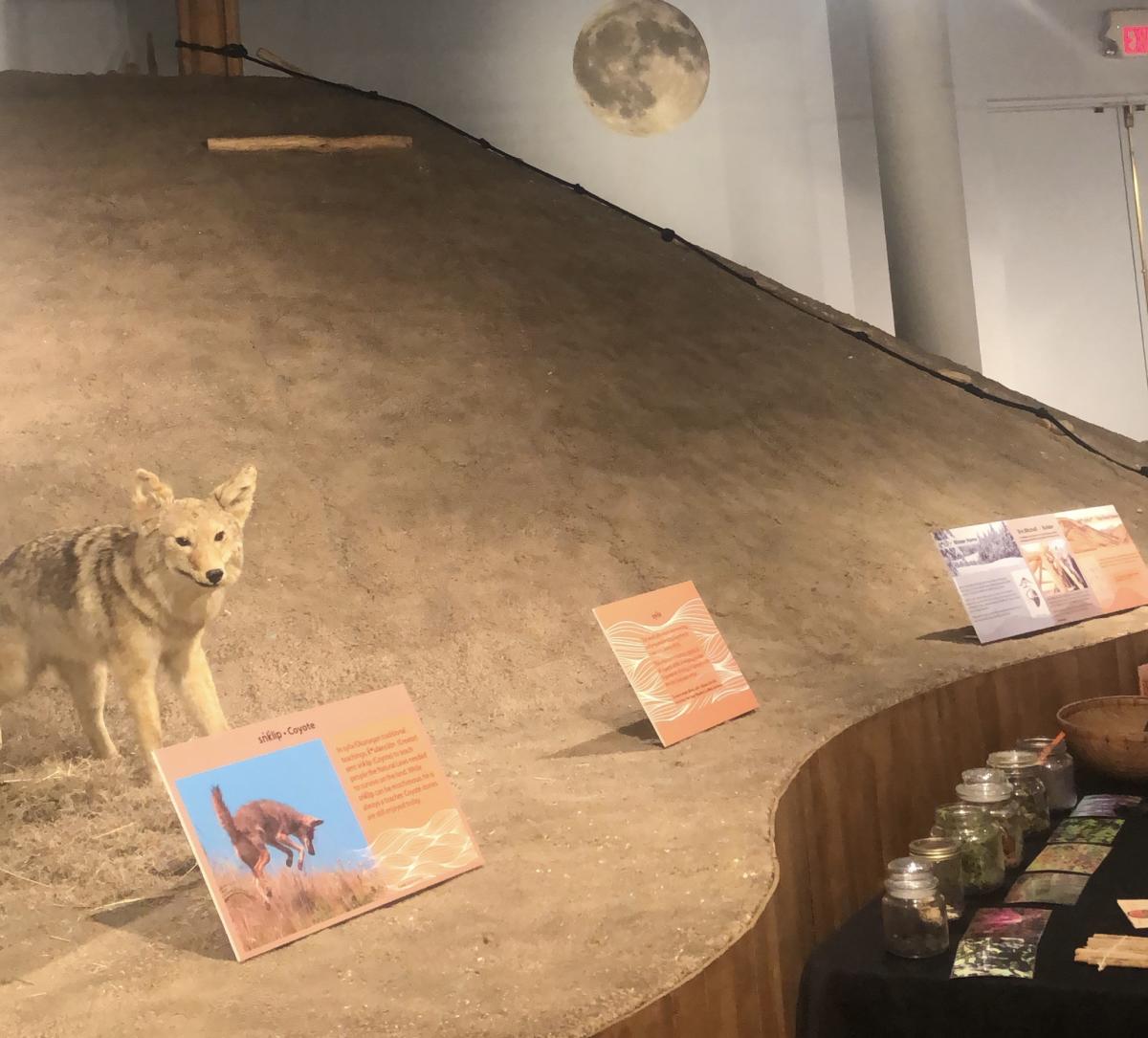 Click here for a digital map of the cultural district or use the mobile-friendly walking tour.
Hike Knox Mountain Park
Knox Mountain Park sits on the edge of downtown at the end of Ellis Street. The moderately-difficult Apex Trail will take you to the top of Knox Mountain; you can stop midway to admire the view. The easier Paul's Tomb Trail winds alongside the mountain. Either way, you'll have Instagram-worthy views of Okanagan Lake and downtown Kelowna. It will take you approximately 20 minutes to walk from the conference centre to Knox Mountain. The 2-North End Shuttle will also get you there (catch the bus at the Queensway Transit Exchange). Those with a vehicle can park at the bottom of the mountain and hike up, or drive up to the first lookout point.
Discover Indigenous Public Art
Westbank First Nation (WFN) is home to an array of public art that "acknowledges WFN and syilx/Okanagan heritage." Click here to access WFN's guide to public art.

Medicine Bear, Created by "Smoker" Virgil Marchand in 2011
In Kelowna, along the waterfront boardwalk behind the Kelowna Visitor Centre, you'll find a life-size monument of historic syilx Chief, Charlie swkn̓cut, who played an instrumental role in the history of the Okanagan during the contact era.
For more information on the monument, which was created by local artist, Crystal Przybille, click here.
Savour Indigenous Fare
Indigenous World Winery, BC's only 100% Indigenous-owned winery, is home to Red Fox Club. The restaurant's menu is designed around "modern native cuisine," with Chef Andrea Callan (pictured below) using seasonal, local ingredients whenever possible.
Kekuli Café is also located in West Kelowna, serving up traditional and gourmet bannock, frybread tacos, bannockwiches, and more.
Stop by the Kelowna Visitor Centre
At the Kelowna Visitor Centre, located along the waterfront boardwalk at 238 Queensway Avenue and open daily from 8:30 a.m. to 5:30 p.m., you'll find Indigenous art as well as a directional speaker where you can hear the Okanagan Song. Created by Delphine Derickson and Herman Edward, the Okanagan Song serves as the National Anthem for the Okanagan/syilx Nation.
Okanagan Song Lyrics (with English translation):
ałi kwu swiwi-numtax | we are beautiful
ałi kwu suknaqinx | we are Okanagan
ałi axa/ L/tmxwula/xw | because our land is beautiful
For more ideas of things to see and do, or for dining recommendations, chat with our Visitor Experience team, who will be set up onsite throughout the conference. Our team is also available at the Kelowna Visitor Centre and online on Instagram, Facebook, or Twitter. Be sure to share your experiences using #exploreKelowna and #2019IITC.

Frequently Asked Questions
What transportation options are available in Kelowna?
What is the weather like in November?
Temperatures in November average a high of 6°C (42°F) and a low of -2°C (27°F). The forecast is currently calling for some showers and highs around 5°C (41°F), leading up to and during the event; click here to monitor the forecast. 
Early morning and evenings will be cool, so you'll want to plan accordingly with outerwear. If you are planning on hiking, be aware that the temperatures will be colder at higher elevations. 
What amenities are available nearby the venue?
Click here for more travel tips.