An elevated golf experience is just the beginning of your well-planned, well-appointed Kelowna retreat. With luxury accommodation, renowned golf course properties, and extravagant aprés-golf options, we are confident it will be a vacation to remember.
Downtown Kelowna's most luxurious waterfront hotel features some of the grandest suites in the region. The Royal Kelowna backs directly on to Okanagan Lake with a rooftop infinity pool that offers sweeping views of the lake and valley below. The elegant decor of your fully equipped villa will be the perfect ending to a day of exceptional golf, dining, and memorable experiences. With both café and fine dining options within walking distance, indoor and outdoor hot tubs, and a steam room at the ready, you are sure to be both content and relaxed.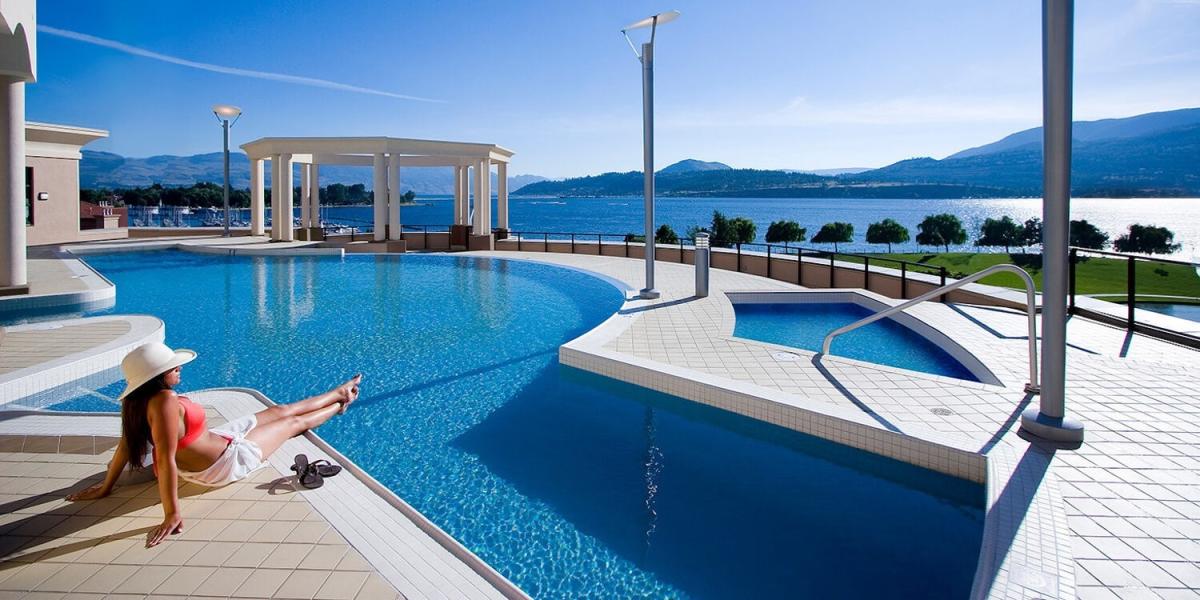 Photo: The Royal Kelowna
The Harvest Golf Club offers a luxury golf course experience where everyone is welcome. With spectacular views, first-class service, exceptional amenities, and one of the most enjoyable golf courses in the area, it's no wonder The Harvest Golf Club is an Okanagan favourite.
Thoughtfully carved through orchards, the Graham Cooke design takes advantage of the natural beauty of over 800 fruit trees as well as breathtaking panoramic views.
The Harvest is more than just a golf experience. At Masa's Grill, the utmost thought and care are put into every dish, which is then impeccably served. The boutique golf shop offers top quality brands to treat yourself, as well as perfect gift options that you will be delighted to give. The Harvest Golf Club property is truly a special place.
Photo: The Harvest Golf Club
Tower Ranch Golf Club has been described as one of the most beautiful and exciting courses offered anywhere in North America. The ranch-land scenery is extraordinary and the golf holes are unique and challenging. Positioned high atop the eastern bench, you'll experience sweeping views of downtown Kelowna and Okanagan Lake as you wind through the rugged hills.
Renowned golf course architect, Thomas McBroom, took advantage of every variation in the land to craft this remarkable and distinctive course that needs to be experienced to be believed.
After your round, the down-home hospitality in the impressive 10,000 sq. ft. clubhouse is surpassed only by the never-ending skies that stretch all the way to Peachland.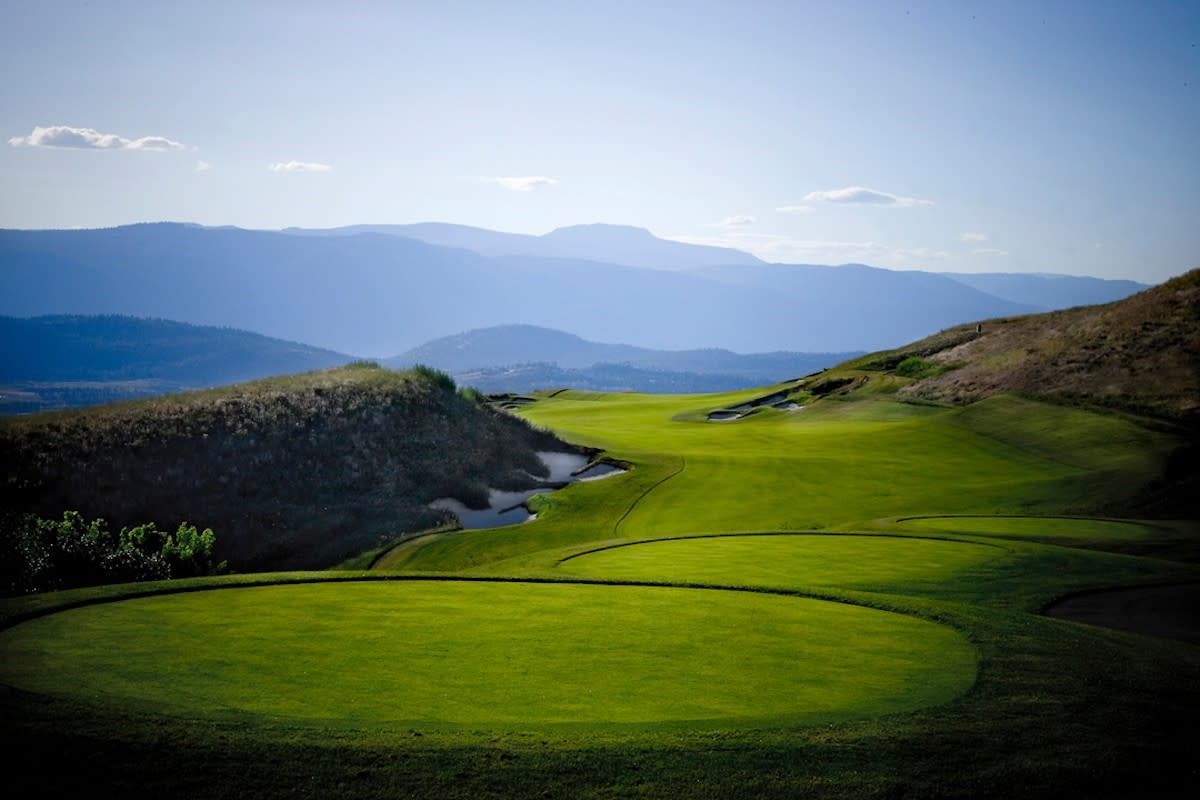 Photo: Tower Ranch Golf Club
Framed by forested mountains and rocky bluffs, Gallagher's Canyon Golf Club offers the quintessential Okanagan golf experience: rugged yet refined. Miles of orchards and vineyards punctuate the surrounding hills that rise from Okanagan Lake. The challenging layout, designed by the talented architectural team of Bill Robinson and Les Furber, takes you to the very edge of the Canyon and back down through towering Ponderosa pines.
After your round enjoy views of both the Canyon and Pinnacle golf courses as well as the stunning valley and surrounding mountains from the clubhouse's immense picture windows. The culinary team at The Canyon Bar & Grill serves up delicious West Coast cuisine that honours the renowned bounty of the Okanagan through a commitment to the freshest local ingredients. Stunning views, Okanagan wine, and courteous, professional service lead to a memorable dining experience.
If you are looking to extend your stay at Gallagher's Canyon, The Pinnacle course's impressive 9-hole, par 32 layout, built to the same exacting standards as its big brother, can be a late afternoon delight.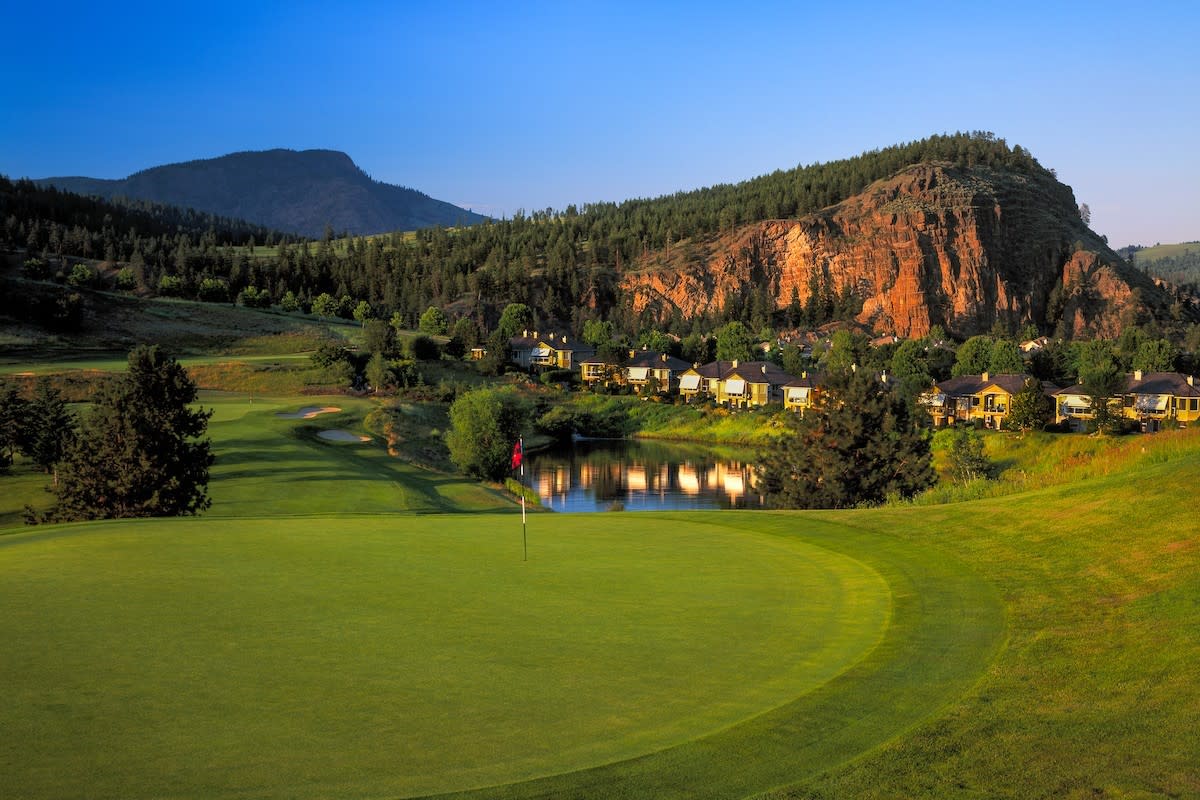 Photo: Gallagher's Canyon Golf Club
The extraordinary Kelowna pursuits continue after you leave the golf course. Kelowna is home to some of the very best premium day spa experiences. Just outside your door, The Spa at The Grand allows you to retreat to a luxurious splendour. Feel your cares melt away as you relax your body and mind.
Once relaxed and revived you'll be ready for some culinary excitement. With such a diverse and rich food scene within steps of your hotel, it will be hard to choose, but RauDZ Regional Table is an outstanding option. Ever since the restaurant opened in 2009, they've worked hand-in-hand with local growers and wineries in the Okanagan to ensure their patrons are only offered the best of the best. From organic and sustainable to only naturally-raised ingredients, you can taste the difference.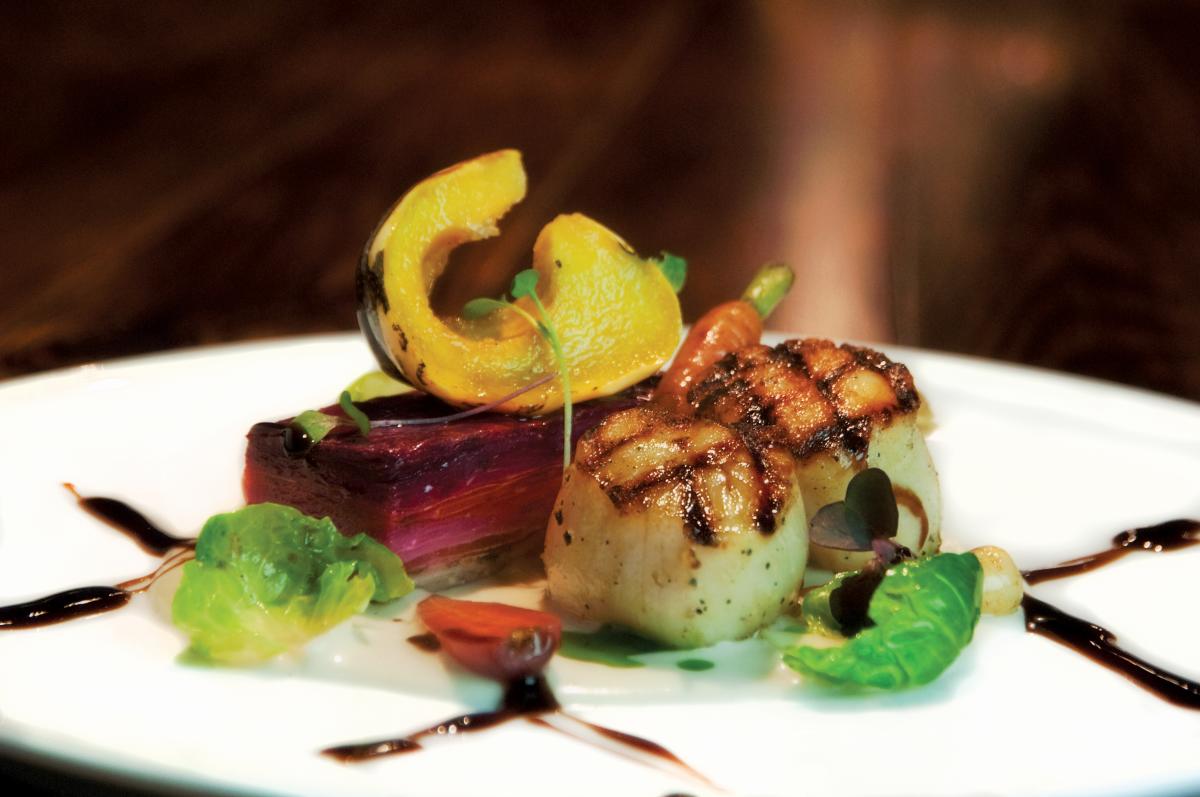 Photo: RauDZ Regional Table
End your adventure on a high note. Experience the wonder and excitement of a seaplane sightseeing tour over the breathtaking beauty of the Okanagan and its surrounding mountains, glaciers, and alpine lakes. Based at the Delta Grand Okanagan Resort, Air-Hart Aviation's high wing Cessna aircraft ensure everyone has a window seat to take in the beauty while soaring high above the lake, mountains, vineyards, and orchards.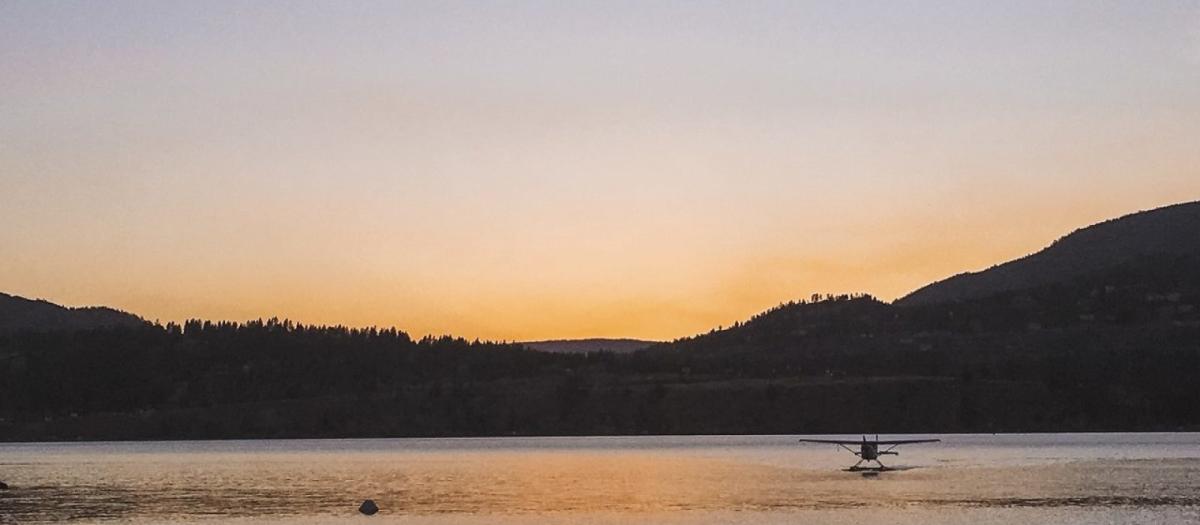 Photo: Air-Hart Aviation
Let us help you plan a luxury golf escape to Kelowna that will not be easily forgotten. Our team of golf specialists provides professional, personalized service. They have strong relationships with course managers and club professionals to ensure you get the elevated experience you are looking for. Our experts can also provide any extras such as airport or golf course transfers and dining reservations to make planning your getaway a breeze. Come experience Kelowna's finer side.
Call (250) 930-4622 to start planning today. You can also build your own golf package, explore Kelowna's 19 exceptional golf courses, or discover the wide range of available accommodation options.