June is National Indigenous History Month. We take the time to honour the history of Indigenous people in Canada and recognize the strength of Indigenous communities today.
Many celebratory events will happen on June 21, National Indigenous Peoples Day. Events are open to the public and are created to share indigenous culture and history. It is a very exciting time of year where we can experience traditions, listen to stories, and take part in celebrations.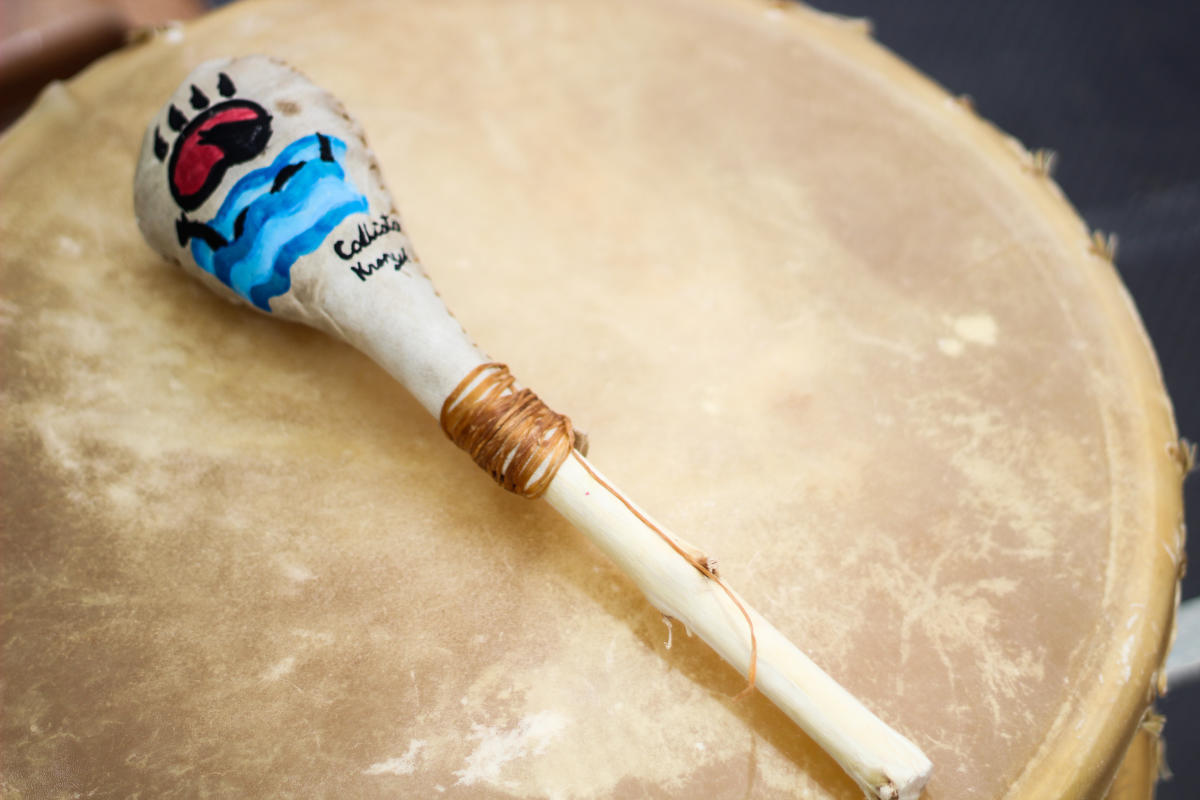 The Ki-Low-Na Friendship Society is hosting their annual Turtle Island Festival on June 21 on the 400 block of Leon Avenue in front of the Friendship Centre. There will be a mini Pow-wow, live entertainment, bouncy castle, race course, arts and crafts, vendors, and more. 
Sncewips Heritage Museum is open for in-person tours and they continue offering virtual tours upon request, during a tour you can see and learn about a variety of artifacts and cultural practices, many of which are actively utilized or practiced by the syilx people. Sncewips is open from 10:00 am to 4:00 pm Monday to Friday.
Take a Public Art Tour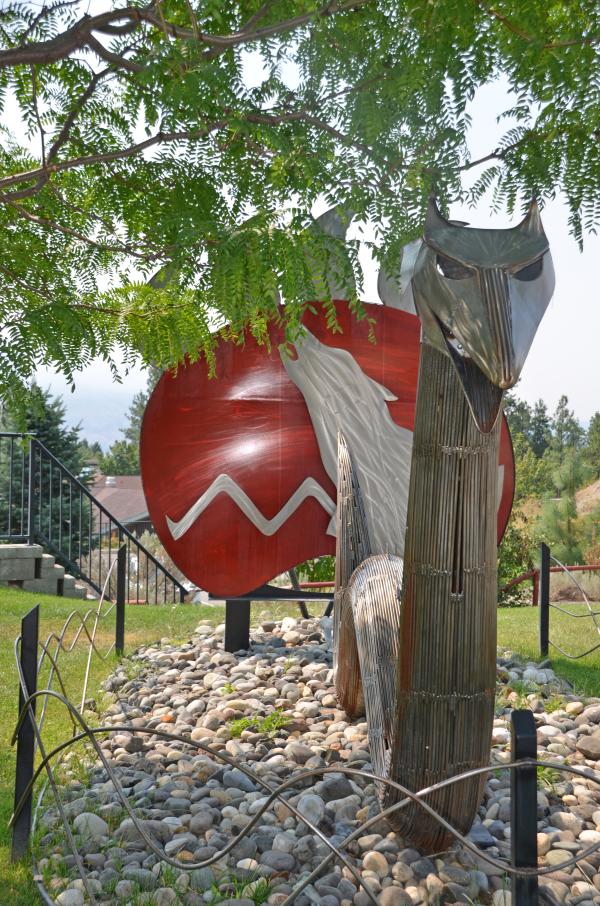 3D Westbank First Nation Logo Monument
With spectacular art pieces across Kelowna and the Westside, it's highly recommended to take a public art tour. The self-guided tour features 14 installations across Westbank that highlights the work of many indigenous artists. Metalworks, woodworks and rockworks are showcased in different ways, utilizing traditional methods.
The full tour takes about 90 minutes, and is a great way to learn about Indigenous culture and history through artwork.
While you are on the Westside, shop local by visiting businesses in Westbank First Nation (WFN). Many businesses on WFN lands take part in National Indigenous Peoples Day by having celebratory sales. The pandemic has been difficult on small businesses and this is a great time to support them.
A must try are Bannock Bites from Kekuli Café, or anything else on the menu. Bannock is a fry bread, popular in Indigenous culture and is often made differently among communities. Kekuli Café was featured on the Food Network's show, "You Gotta Eat Here" for their delicious bannock and other Indigenous cuisines. They are a great place to stop on National Indigenous Peoples Day.
Statue of Chief Charlie swkn̓cut
In Kelowna, a statue of Chief Charlie swkn̓cut is located in front of the Kelowna Visitor Centre. Chief Swkn̓cut was the Village Chief of the Okanagan Mission Creek area, a large community that thrived off the connection between land, water, and people. He emphasized respect for all people, while protecting the rights and responsibilities of sqilxʷ people.