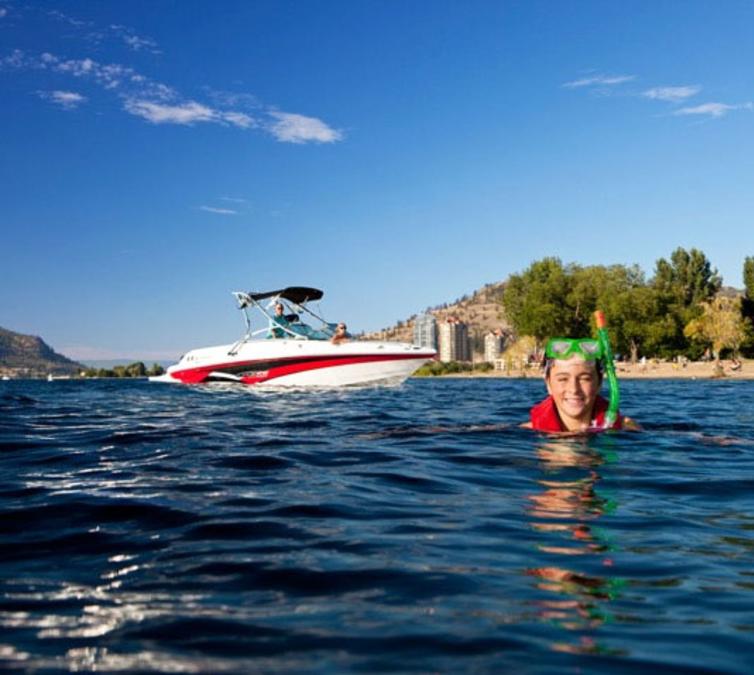 Photo: Tourism Kelowna
Extend your summer with a trip to Kelowna. The lakeside city of Kelowna has plenty to offer in the way of activities, especially for families looking to experience an authentic Okanagan summer getaway. When planning your trip, consider visiting some off-the-beaten-path spots and activities that the locals favour. Whether it involves finding the perfect outdoor adventure, sourcing the best local produce, discovering a laid-back spot for lunch, or shopping for unique finds, you're sure to give your family a one-of-a-kind experience that everyone will enjoy.
Visit the Kelowna Farmers' and Crafters' Market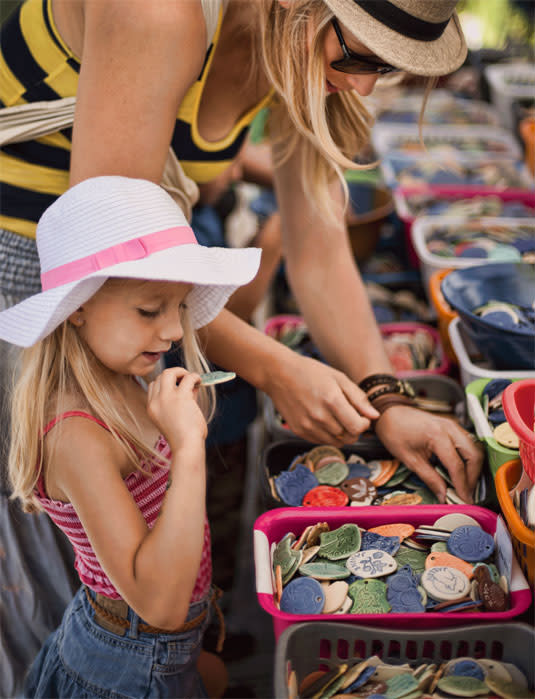 Photo: Tourism Kelowna
 
On Wednesdays and Saturdays, the Kelowna Farmers' and Crafters' Market is the place to stock your camping cooler with local delicacies, like gluten-free quinoa brownies from Allergic Chef and farm-to-table Indian cuisine from Paisley Food Co. Or, shop for local ingredients so that you can craft the perfect family picnic yourself.
Most vendors, like Sunshine Farm, are certified organic, and many have been in the family business for decades. Fill your basket with their local veggies or freshly caught salmon from Okanagan Select. Before you leave the Market, peruse the many artisan shops and stalls for unique jewelry, jams and crafts. We recommend taking home a bottle of Habby Jack's Hot Summer Night habanero-peach hot sauce.
Craving an even more authentic hands-on experience? Take the family to the orchards for some u-pick fun. Gather fresh cherries, peaches, apples, plums and pears straight from the source and make sure you have lots of healthy snacks for the adventures to come.
Experience the Natural Beauty of Kelowna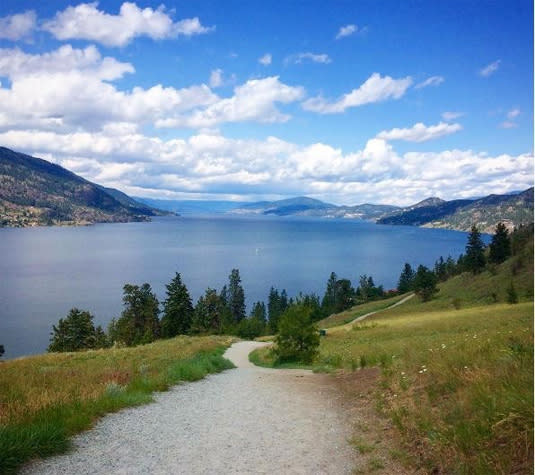 Photo: mofreesie
Because there are so many amazing hiking trails in the mountains and lakes surrounding Kelowna, it can be hard to pick the perfect spot to get away from it all. Knox Mountain is a popular hiking and cycling destination for families, but for the path less-travelled, check out Kathleen Lake Trail. It's just north of downtown, and is an enjoyable, easy 2km hike. You might even spot some wildlife!
If you're up for a more historic hiking adventure, try the hike on Knox Mountain to Paul's Tomb. The path is named after the Paul family, who were some of Kelowna's most eccentric pioneers. The hike itself is lovely, but the biggest treat is the secluded beach at the bottom, perfect for a picnic and a swim.
Travel Back in Time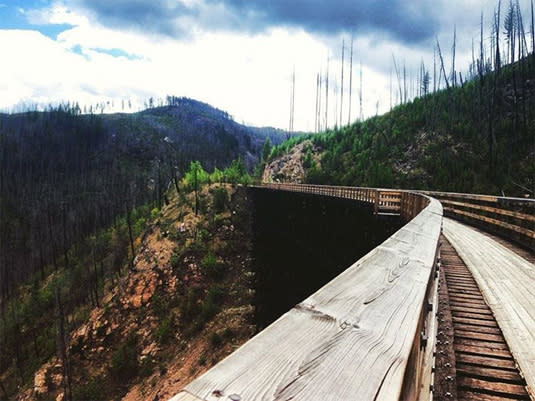 Photo: Carson Vince
Experience Kelowna like a local would — at least, in 1915! Through Myra Canyon runs the Kettle Valley Railway; in order to cross the canyon by rail, residents had to build many bridges and tunnels. These structures still exist, and because they're no longer used by trains, they connect an excellent (and easy) walking route.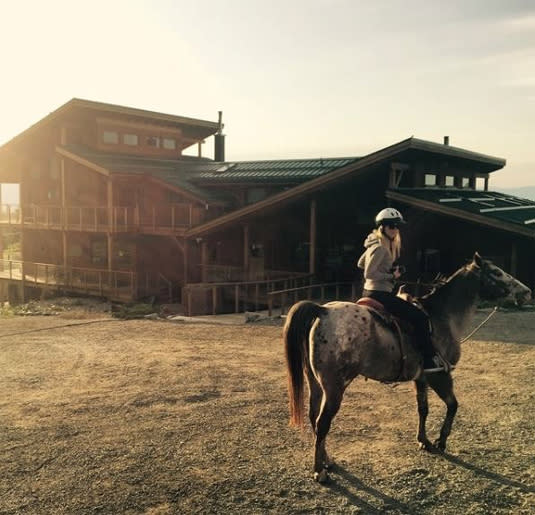 Kelowna Stables in Myra Canyon can saddle up your family for a tour of the area on horseback. The ranch offers everything from beginner trail rides, to all-day horseback riding expeditions, to horse boarding and horse training. A tour on horseback through the outskirt trails of Myra-Bellevue Provincial Park is the perfect way to experience the natural and historic beauty of the region.
If you prefer to forgo the horse for a more modern form of transport, Monashee Adventures provides guided bicycle tours of the 18 trestles and two tunnels. It's an easy ride and the pace can be as brisk or as leisurely as you want. Just be ready to absorb some historic knowledge and take a lot of photos!
Spend the Day at the Beach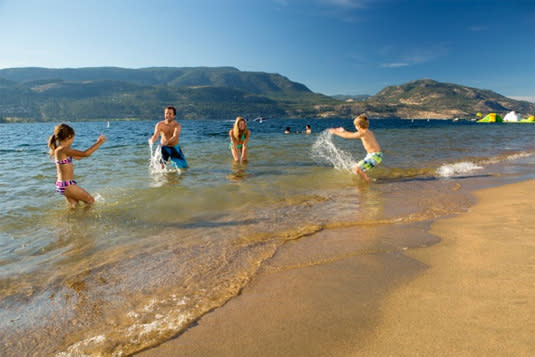 Photo: Tourism Kelowna
Okanagan Lake offers more than 30 beaches for visitors to choose from, several of which have playgrounds and other fun amenities. Grab some floaties, pack a picnic and make a day of it. Bertram Creek Regional Park and Kalamoir Regional Park are favoured by the locals. They each have great places to swim and lie in the sun, but are a little quieter than the main beaches frequented by tourists.
Take in Dinner and a Show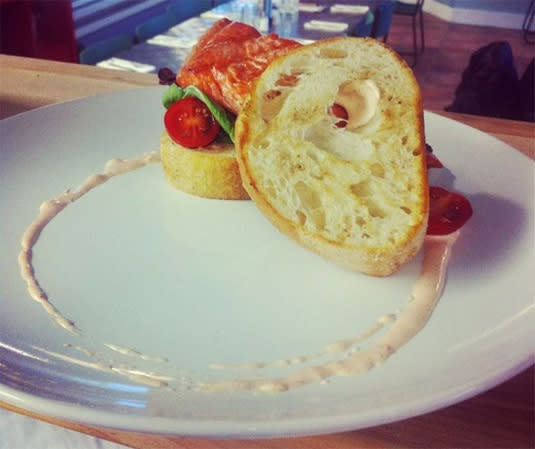 Photo: Codfather's Seafood Market
Stop for an early dinner at Codfathers Seafood Market, known to locals as the ultimate traditional fishmonger service in the Okanagan area. Chefs in the area select the Codfather Market as their go-to for Oceanwise seafood, whether they're looking for locally caught fish or overseas catches. Experience the best at their bistro, The Table at Codfathers — you can't go wrong with the salmon BLT!
If you'd like to spend the evening in the outside, then check out the lively performances of Parks Alive! as they host live, free concerts and performances in many of Kelowna's parks and beaches for the months of July and August. The performers come from a variety of genres and styles, and the events are sure to please kids of all ages.
Play Together as a Family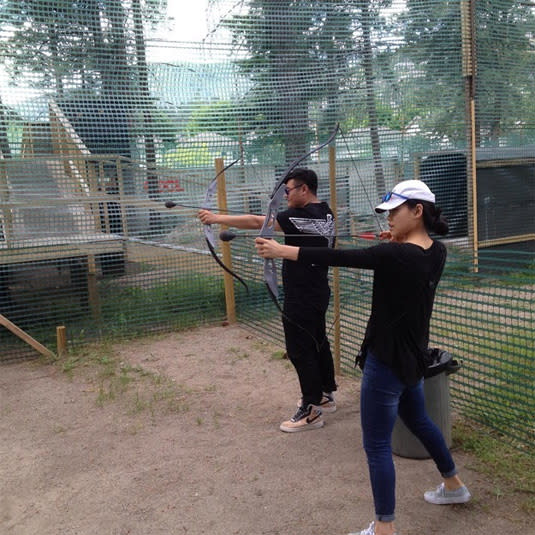 Photo: Safari Ridge
None of us take enough time to play anymore, but that's what vacation is all about. Finish your getaway with some much needed play-time at the Safari Ridge Adventure Park. Located in West Kelowna along Highway 97, this park has a variety of activities to choose from. Make your mark in a game of adventure paintball, work together as a team in their outdoor laser tag arena, or test your aim in their Clash of Arrows archery experience. After all, a little competition never hurt anyone. In fact, it just might bring your family closer together.
Include any of these experiences on your itinerary and your family will be set to enjoy Kelowna and the Okanagan just as the locals do. With the warm weather and the cool lake, no matter where you choose to enjoy the summer sun in Kelowna, it's sure to be spectacular.
---
Originally posted on Vancouver is Awesome on August 11, 2016.