With so many golf courses within a short drive from each other it's no surprise Kelowna has been referred to as the Palm Springs of Canada.
Now that spring has arrived, it is time to dust off your clubs and plan your golf trip. Here are a few courses and some suggested activities for an epic golf adventure in Kelowna.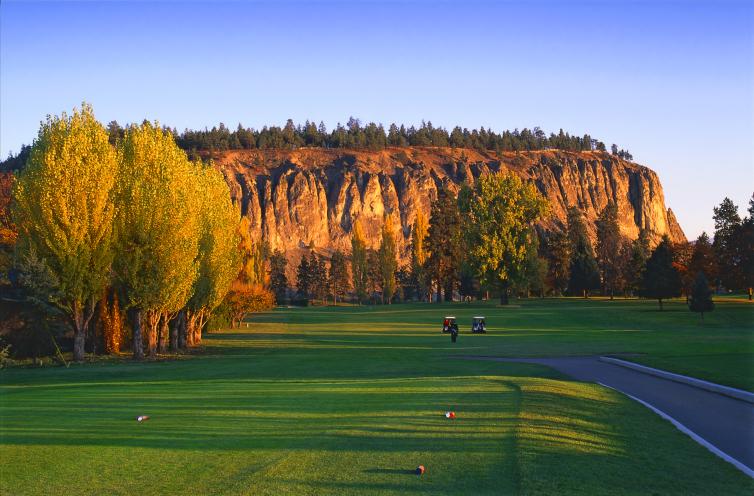 Kelowna Golf & Country Club (KGCC)
Located in the heart of Kelowna, the KGCC is not only picturesque and fun to play, it is also one of the oldest courses in the valley. After finishing your round, keep the Kelowna experience going strong and take a short drive to one of the many tasting rooms downtown; BNA Brewing, BC Tree Fruits (Broken Ladder Cider), Kettle River Brewing, Urban Distilleries, Okanagan Spirits, and Tree Brewing are all within walking distance of each other downtown. You can also hit up Kelowna's Urban Winery, Sandhill Wines to try some delicious local wines.
Whether you're looking for a competitive round of golf with your friends, a date night with your significant other, or a fun adventure with your kids, Two Eagles will not disappoint. 19 Okanagan Grill & Bar is recognized as one of the best clubhouses around. They serve up great food, drinks, and can rightfully boast of one of the nicest golf course views around.
Regularly rated by media outlets as one of Canada's top public courses, Gallaghers Canyon has remarkable scenery because it is surrounded by canyons, orchards, and vineyards. Pair your round of golf with a trip to the nearby Myra Canyon Trestles and you've just had an epic Kelowna experience. Myra Bellvue Provincial Park is rated as one of the top activities in Kelowna where you can rent bikes or hike along the train trestles and take in the awe-inspiring surroundings. Don't forget to bring your camera!
Tucked into the mountains of West Kelowna, this course is perfect for the player who wants a longer course. Hole #8 runs along the bank of Shannon Lake, which is an active fishing lake - so keep an eye out and see if anyone has a big fish on their line. Shannon Lake is a short drive from Kelowna so it's easy to finish off your day with a stop at City Park or Gyro Beach. Both are ideal for a swim in the warmer months or just to hang out and relax by the lake, join in on a game of volleyball, or find a pint and bite at one of the many nearby restaurants.
 
The Harvest Golf Club winds its way around an orchard while providing stunning views of the lake and of downtown Kelowna.  As the weather turns warmer the beautifully landscaped flower gardens around the tee boxes and clubhouse will start blooming. After your round, it won't take much of a drive to realize you're in the middle of wine country. Stop at one of the nearby wineries such as Kitsch Wines, Tantalus Vineyards or the five that make up the Fab Five Wineries for a taste of the Okanagan and views that can't be beaten.
 
This course is designed right into the mountainside with views overlooking the valley. You won't forget the island green on hole #5 as this is where many strokes are added to scorecards and bets have been lost along with countless balls.  After your round, plan a trip to Wildplay Element Park for an adrenaline rush on their zip lines, suspension bridge courses, gravity powered jumps, big swings and a variety of other activities that will get your heart racing. 
Stay tuned for part two of Epic Golf In Kelowna.
 
---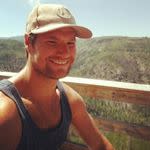 Mitch Carefoot is Director of Marketing at GetintheLoop; a mobile app that helps consumers discover and save at restaurants, golf courses and other activities across British Columbia. When not working he is golfing, cycling, taking in the culinary scene, and enjoying the Okanagan lifestyle. 
Look for offers and check out Mitch's work here:
Loop Blog | Instagram: @mitchcarefoot | @loop_offers  | @getintheloopca  | Facebook: intheLoop Website: GetintheLoop