As we continue the path to recovery from the pandemic, restrictions on business events have started to ease. While virtual events allowed us to stay connected when travel and in-person events weren't possible, there is an undeniable eagerness from those in the industry to start meeting again face to face.
Connecting and furthering relationships with suppliers and colleagues in person. Having a eureka moment in a conversation or while listening to a keynote. Discovering first-hand the business success stories and remarkable experiences in destinations across the country. These are just some of the reasons that industry members are eager to start meeting again in person.
Here are a few more reasons why it's time to meet in Kelowna for your next business event.

Take Advantage of New Venues
As Canada's fastest-growing metropolitan area, development has continued throughout the region over the past two years, bringing exciting new venues for your future events.  
Set to open in July 2022, the 60,000-square-foot KF Aerospace Centre for Excellence, shaped like the fuselage and wings of an aircraft, will offer a state-of-the-art conference facility for large groups. The on-site aviation museum, which sits in the two hangars flanking the airfield viewing area and conference facilities, will showcase the heritage of the region's aerospace industry. Located at the Kelowna International Airport, the centre received funding in 2021 for its innovative and unique application of mass timber in its green construction—it will be the first building of its kind in Canada.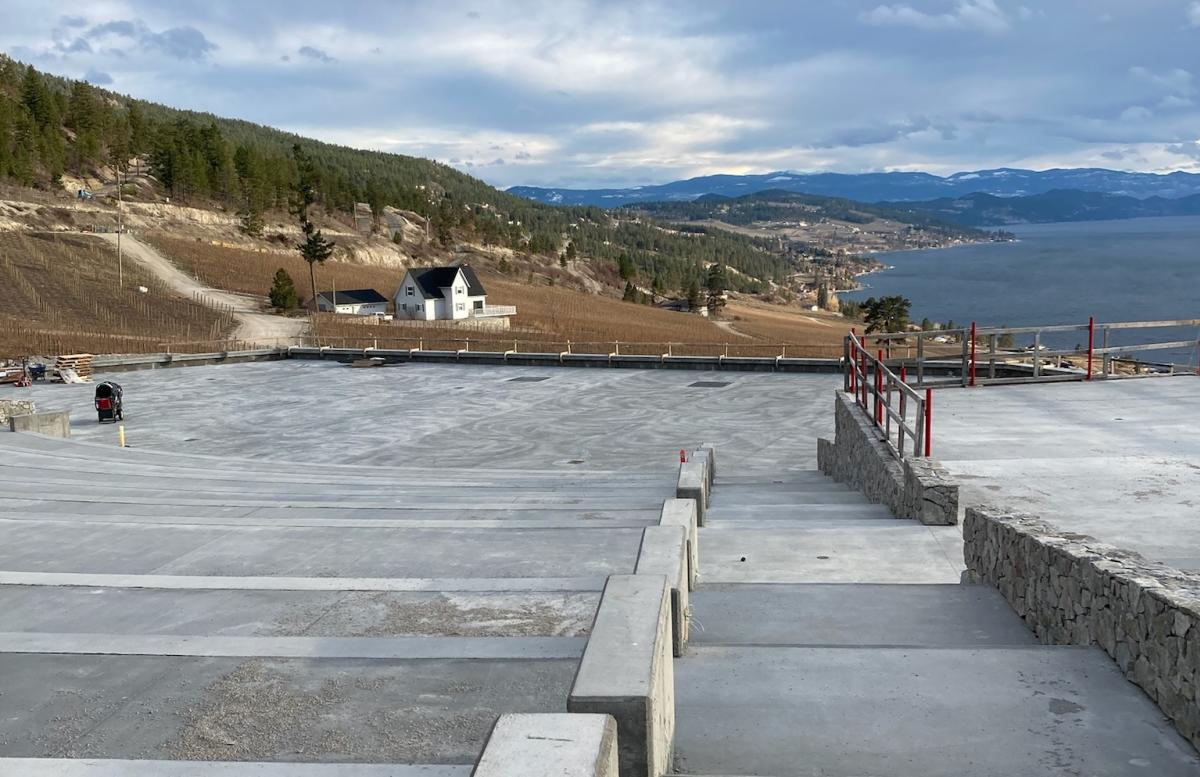 O'Rourke Family Estate amphitheatre (under construction). Photo credit: Nicolle Gomez de Sousa
Just north of Kelowna in Lake Country, planners can take advantage of the wow factor at O'Rourke Family Estate, pictured above. The stunning property is being built into the mountainside, with wine caves that were created in the bedrock and expansive views of Okanagan Lake. With indoor event space and an outdoor amphitheatre, it will be one of the largest capacity venues in Lake Country when it is open and operational. Stay tuned for an official opening date. 
COMING SOON: While it is still going through the design approvals process with the City of Kelowna, Revelry Food+Music Hub is planning to offer event space in downtown Kelowna for 250 people seated or 550 standing. They will also have a 550 sq. ft. flexible community room for smaller groups.

Get up Close and Personal with Industry Leaders and Experts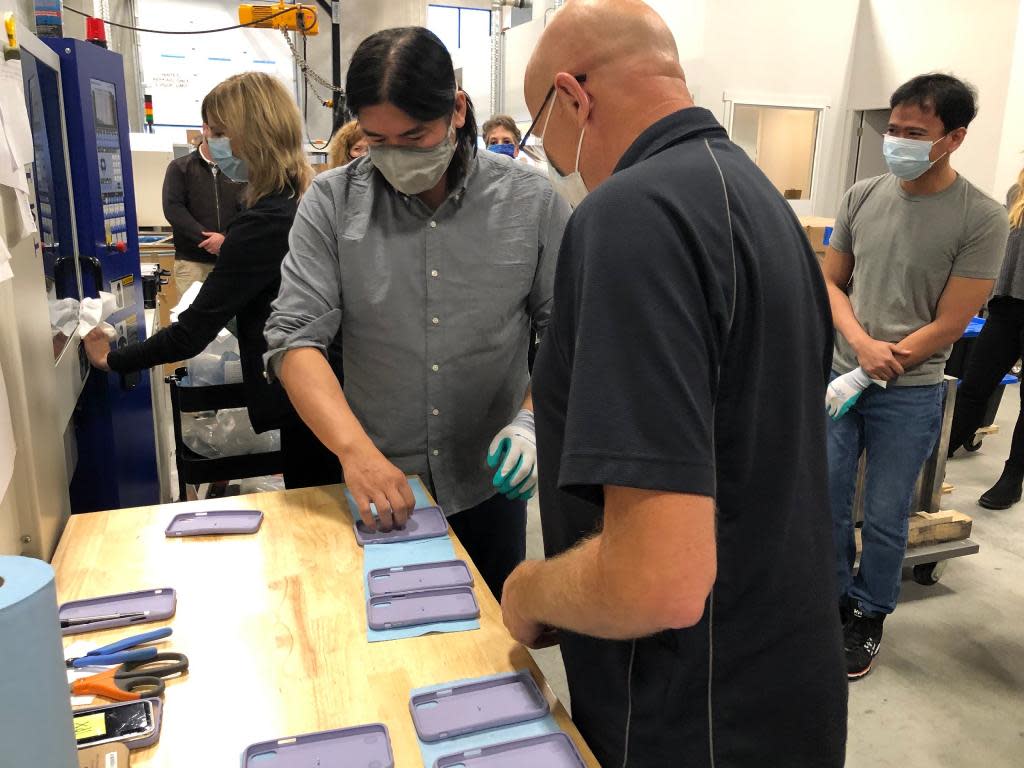 Behind the scenes at Pela. Photo credit: Tourism Kelowna
Kelowna is home to some of the most innovative and successful companies in Canada, with a wealth of expertise in the areas of aerospace, agriculture, digital tech, manufacturing, and viticulture. Behind-the-scenes group tours allow delegates to get up close and personal with the locals who are creating new products and ground-breaking technology across these sectors.
Heard of Pete the Cat, Angry Birds, or Hotel Transylvania? You can connect with the folks at Yeti Farm, who are responsible for these hit animated series and leading the way in Kelowna's animation industry. If sustainability is at the forefront of your agenda, head to Pela to learn about Flaxstic®, the compostable material they invented to manufacture their phone cases, and their newest product, Lomi, a countertop composting system. Those in the booming cannabis industry can take advantage of the region's exceptional scientific, agricultural, and manufacturing expertise from companies like Flowr, Klonetics, and The Valens Company.
You'll also have a pool of potential keynote speakers to choose from thanks to the area's numerous thought leaders and entrepreneurs. You can learn more about Kelowna's economic sector strengths through the OKGO website.

Discover the Best of the Okanagan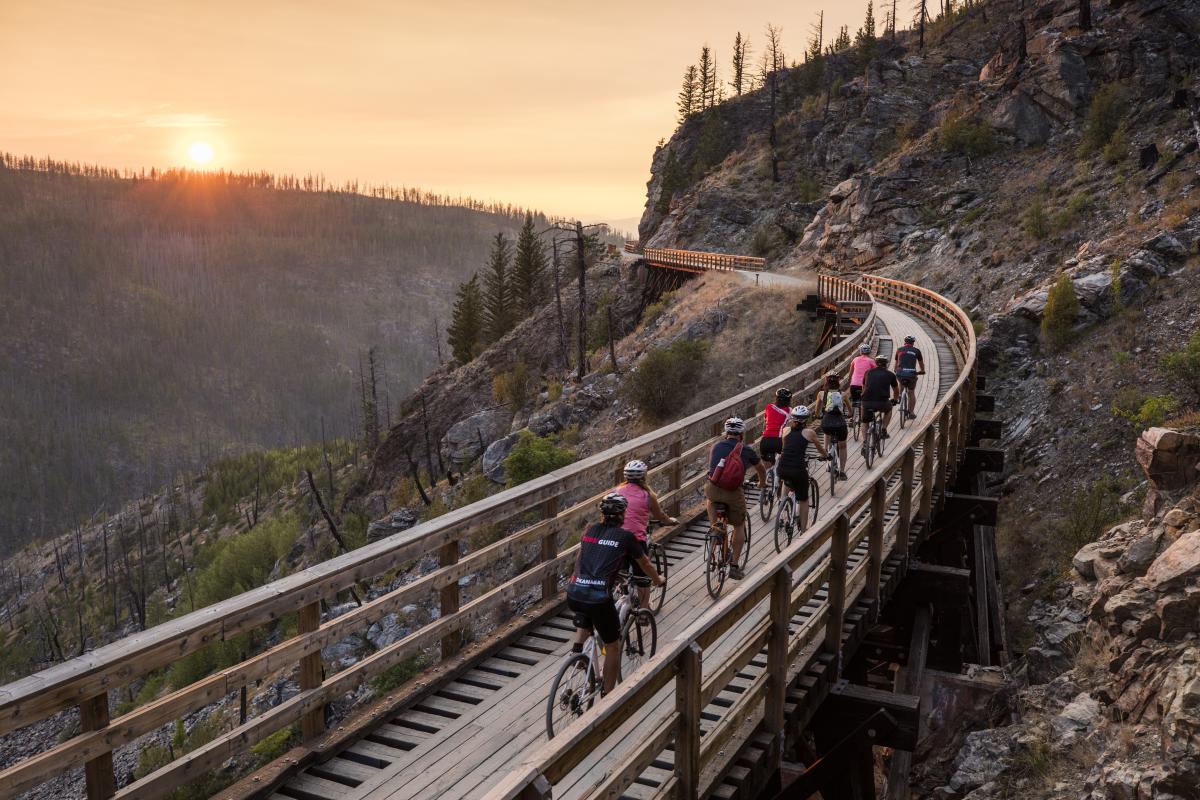 Group biking the Myra Canyon Trestles Trail. Photo credit: Shawn Talbot Photography
Kelowna and its surrounding communities offer exceptional natural beauty and remarkable experiences year-round; however, summer is the peak season for leisure travel, so if you're looking for more options or more flexibility with budgets, consider spring, fall, and winter for your business events. Regardless of the season, you'll have a wide array of off-site activities and experiences to choose from. In the early spring, for instance, you can plan snow activities up at Big White along with a day on the greens of one of the area's 19 golf courses, giving your delegates the best of both worlds. In the fall, take advantage of harvest for the freshest produce and unique vineyard experiences.
Other uniquely Kelowna offerings include group yoga in the vineyard at 50th Parallel Estate Winery, guided tours of the Myra Canyon Trestles Trail with Giro Okanagan Cycling Adventures, and seasonal cruises on Okanagan Lake with Kelowna Cruises. Delegates can also spend time hiking or canoeing with Moccasin Trails, while at the same time learning about the region's Indigenous culture and about the traditional, ancestral, unceded territory of the Syilx/Okanagan people on which Kelowna sits. These are just a handful of the experiences you can take advantage of in and around Kelowna.

Meet with Confidence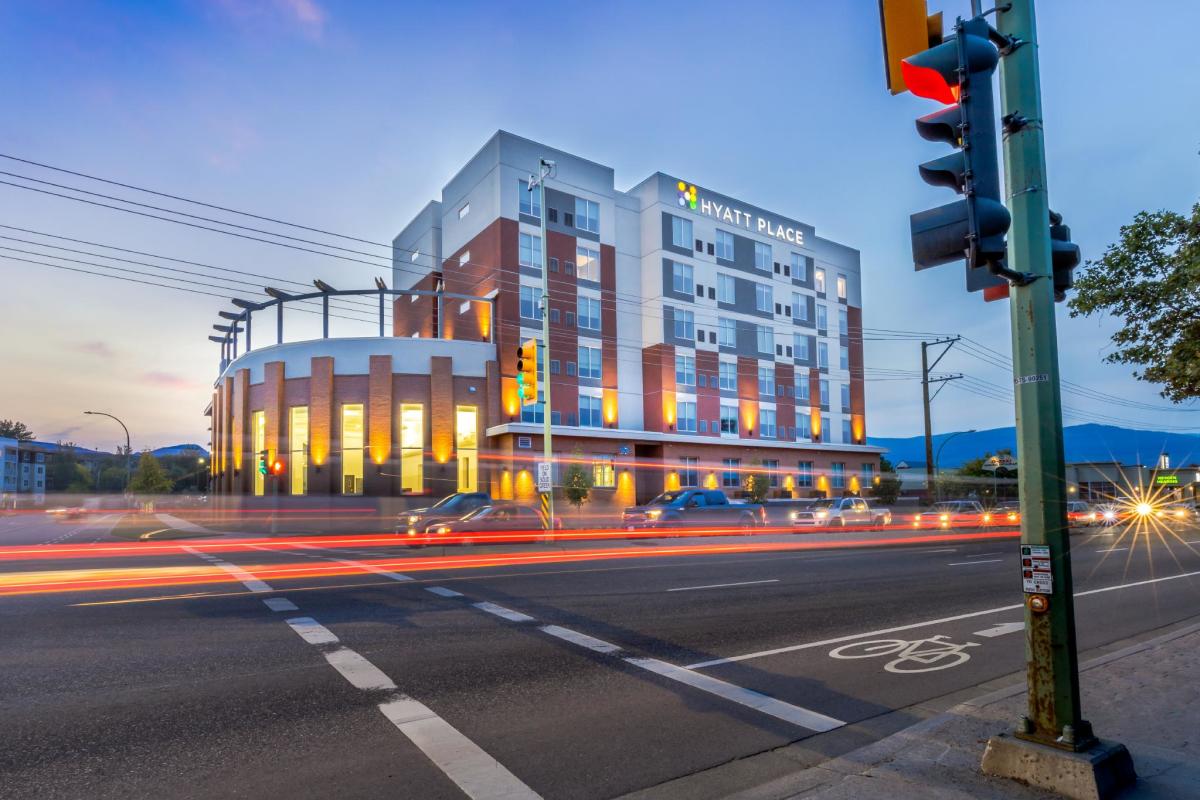 Photo credit: Hyatt Place Kelowna
Regardless of when you meet here, rest assured that area facilities remain committed to health and safety, following stringent protocols to ensure delegates feel comfortable. The centrally-located Hyatt Place Kelowna, for instance, is accredited through the Global Biorisk Advisory Council STAR program, which requires participating venues to maintain clean and safe spaces by adhering to the highest level of protocols. Other hotels follow elevated cleaning protocols that were introduced in response to COVID-19, such as Marriott International's Commitment to Clean, Hilton's CleanStay, and Best Western's We Care CleanSM program.
While we know many people are ready to get back together face to face, hybrid options are available to ensure that every conference delegate can have an experience that is most fitting to their needs and comfort level. The Kelowna Yacht Club, for example, invested in an all-in-one video conferencing system for each of its private meeting rooms, making it easy to successfully execute hybrid events, when needed.
Tourism Kelowna's team is available to assist you through the planning process, from distributing your RFP to venues to helping you choose the right off-site activities and everything in between. The Community & Visitor Engagement team can also set up a mobile visitor centre at your event, providing delegates with all the insider information on things to see and do during their downtime. Click here to learn more and to connect with them about your next event.

Header Image: The Cove Lake Resort Event Space. Photo credit: Shawn Talbot Photography