The annual Dine Around culinary experience is happening January 18 - February 9, 2023, and Kelowna and area restaurants have some fantastic menus on offer for amazing price points! In addition to amazing multi-course meals at restaurants, there are some great hotel packages and promotions to make your Kelowna culinary experience even better with a getaway. Sip, Savour, and Stay! As you indulge at the 50+ restaurants participating in Dine Around, make the evening worry-free and pair your restaurant experience with a nearby hotel.

Downtown Kelowna

Photo by: Shawn Talbot Photography
With an abundance of downtown restaurants to choose from it can be hard to narrow it down. We have made it easier for you, we have paired downtown hotels with Dine Around restaurants that are a short walking distance away. 
Hotel Package: Get your fourth night free! Experience luxury downtown with a stay in a large suite and access to a heated rooftop pool & hot tub at The Royal. BOOK NOW >
Pair with:
Hotel Package: Stay & Dine for $159! Enjoy a night's stay at the Prestige and receive a $50 dining credit at West Coast Grill & Oyster Bar. BOOK NOW >
Pair with: 
Restaurants have been working hard on their Dine Around menus and not all are published yet, check the Dine Around Kelowna's website to view all of the menus as they are published. 

West Kelowna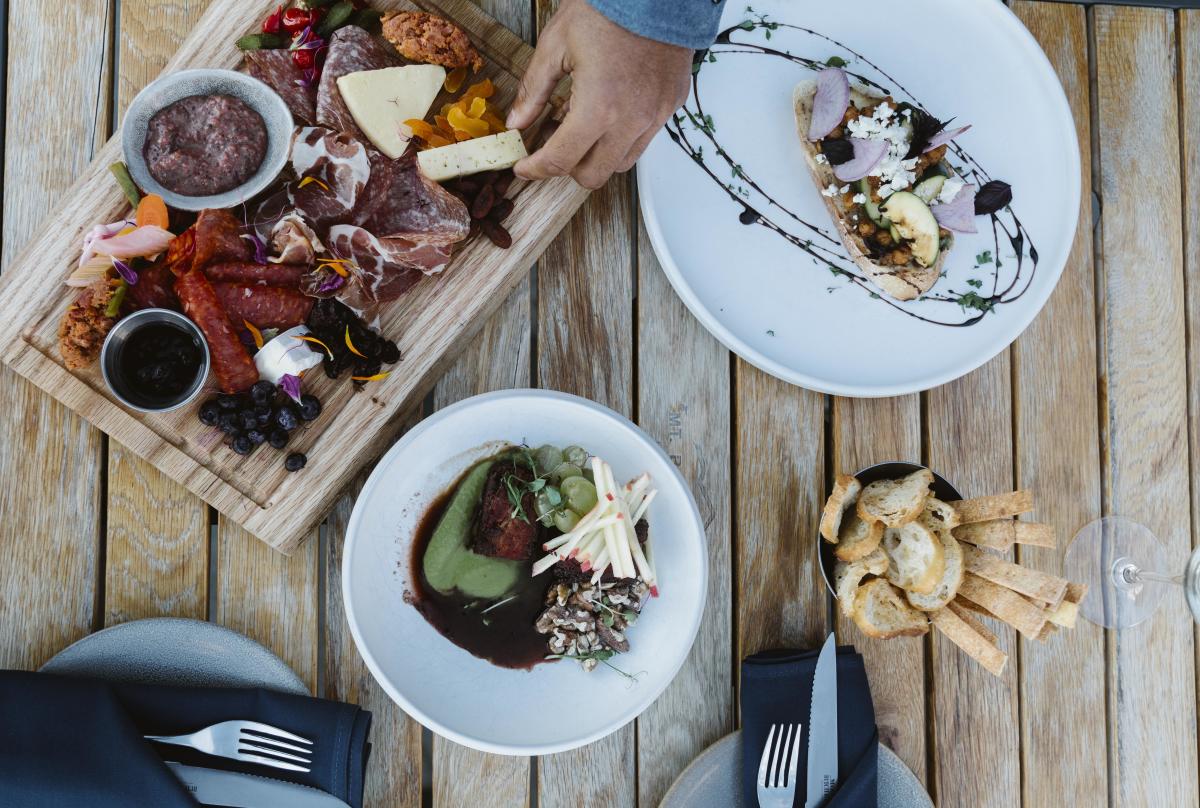 The Modest Butcher Restaurant. Photo by: Mirae Campbell (@miraecampbell)
Stay on the shores of Okanagan Lake and explore world-class winery restaurants and top-notch fare at West Kelowna's best restaurants.
Hotel Package: Enjoy a gourmet 3-Course Dinner for Two at The Landing Kitchen + Bar & Stay in luxury in one of the fully-equipped suites nestled in the serenity of Gellatly Bay. The package price starts at $286.15 per night. BOOK NOW >
Pair with: 

South Kelowna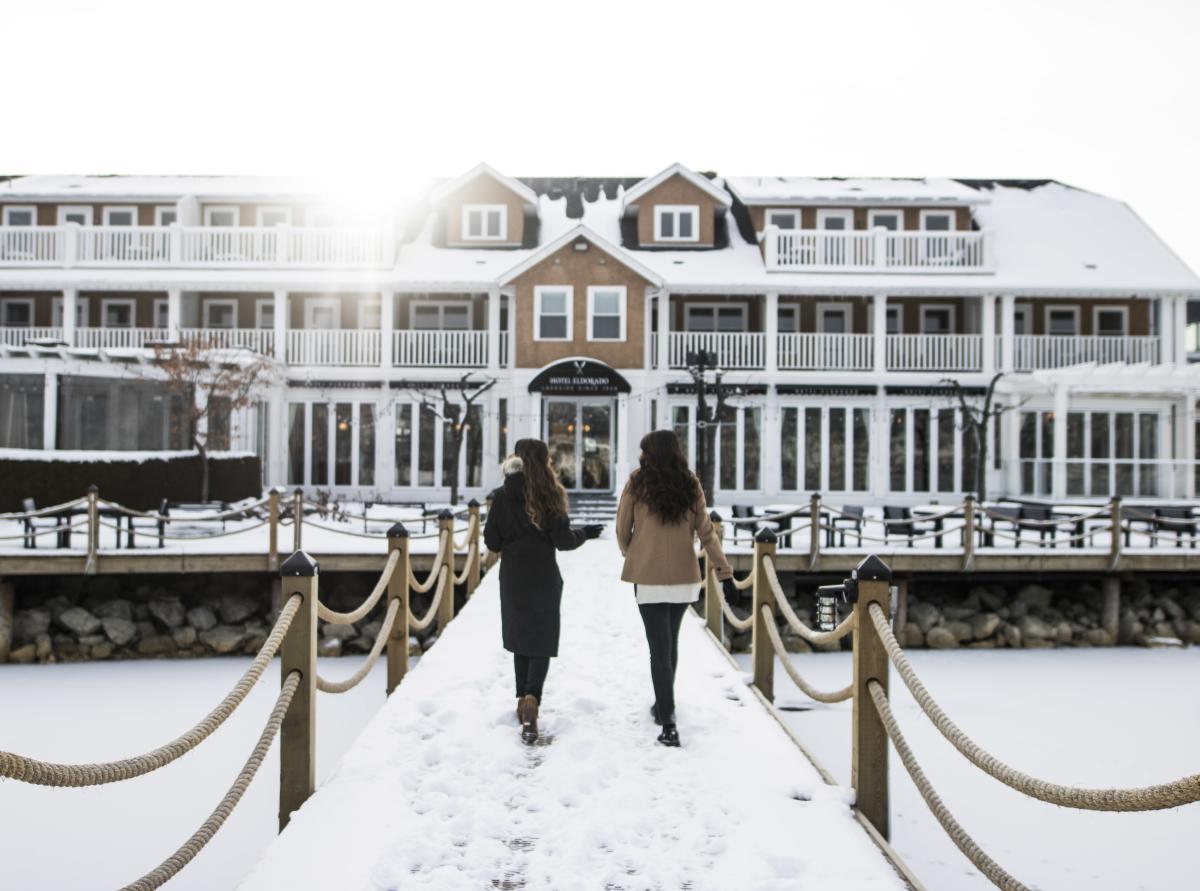 Eldorado Resort. Photo by: Meghan Reading.
From Pandosy Village to wineries on Kelowna's south bench, enjoy a meal lakeside or from panoramic views at a winery, and after enjoy a stroll along the waterfront boardwalk at the Eldorado Resort. 
Hotel Package: Enjoy a delectable dinner for two at Maestro's restaurant and take the elevator home to a mountain or lake view suite. The package price starts at $299. BOOK NOW >
Pair with: 

Landmark & Mid-town Kelowna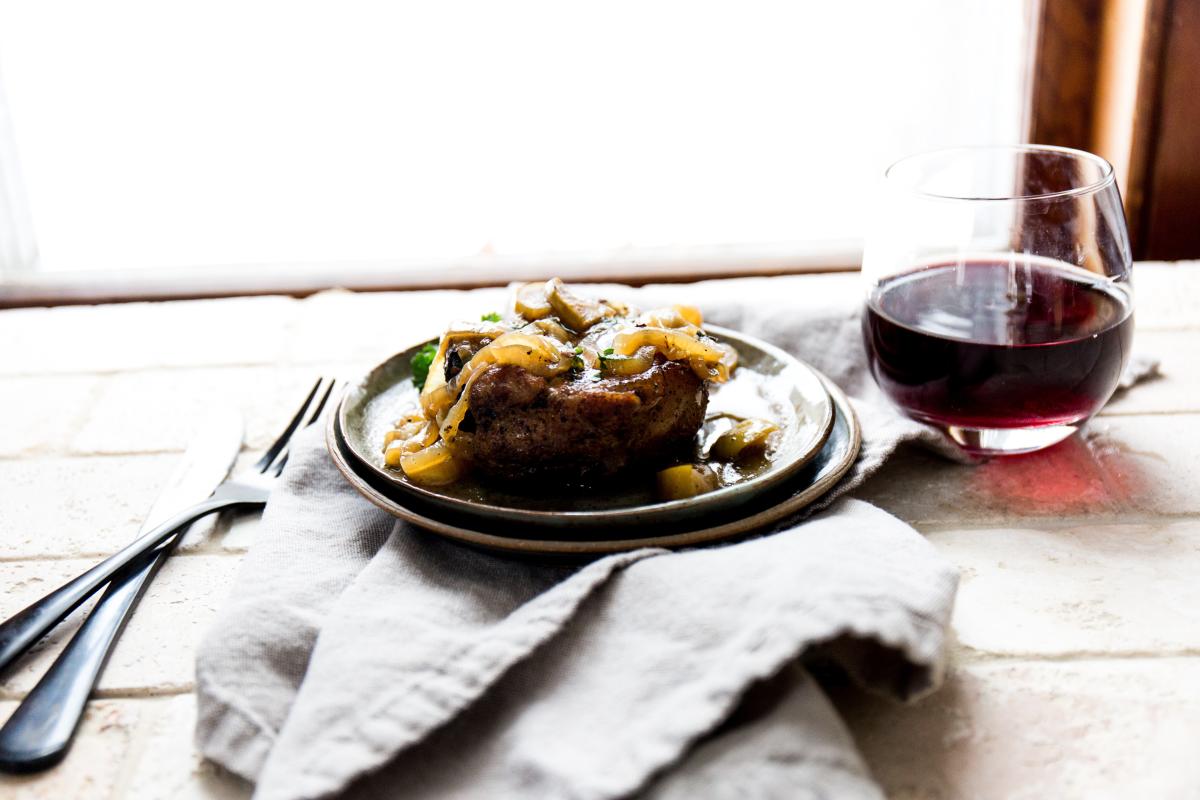 Smack in the middle of Kelowna, Landmark & Mid-town has a variety of restaurants, shopping, and easy access to everything. 
Hotel Package: The package includes a stay in a king room plus dinner for two ($90 value) to use at Vintner's Grill. The package price starts at $214 per night. To book call 250-860-6060.
Stay at:  Fairfield Inn & Suites
Hotel Package: Receive a $50 CAD gift certificate to your choice of local restaurant (Bin 4 Burger Lounge, Cactus Club Cafe, or The Keg) for each night's stay! BOOK NOW >
Pair with: