The annual Dine Around culinary experience is happening January 19 - February 10, 2022, and Kelowna and area restaurants have some fantastic menus on offer for amazing price points! In addition to amazing multi-course meals at restaurants, there are some great hotel packages and promotions to make your Kelowna culinary experience even better with a getaway. Sip, Savour, and Stay! As you indulge at the 50+ restaurants participating in Dine Around, make the evening worry-free and pair your restaurant experience with a nearby hotel.

Downtown Kelowna

Photo by: Shawn Talbot Photography
With an abundance of downtown restaurants to choose from it can be hard to narrow it down. We have made it easier for you, we have paired downtown hotels with Dine Around restaurants that are a short walking distance away. 
Hotel Package: Treat yourself to an overnight getaway in a lake view guest room and enjoy a Chef-inspired 3-course meal for two at Oak + Cru Social Kitchen and Wine Bar. The package starts at $299 per night. Book Now >.
Pair with:
Hotel Package: 20% off the best available rate, valid on all room types. No blackout dates. Must use promo code DINEAROUND when booking through the Prestige Beach House website. Book Now >.
Pair with: 
Restaurants have been working hard on their Dine Around menus and not all are published yet, check the Dine Around Kelowna's website to view all of the menus as they are published. 

West Kelowna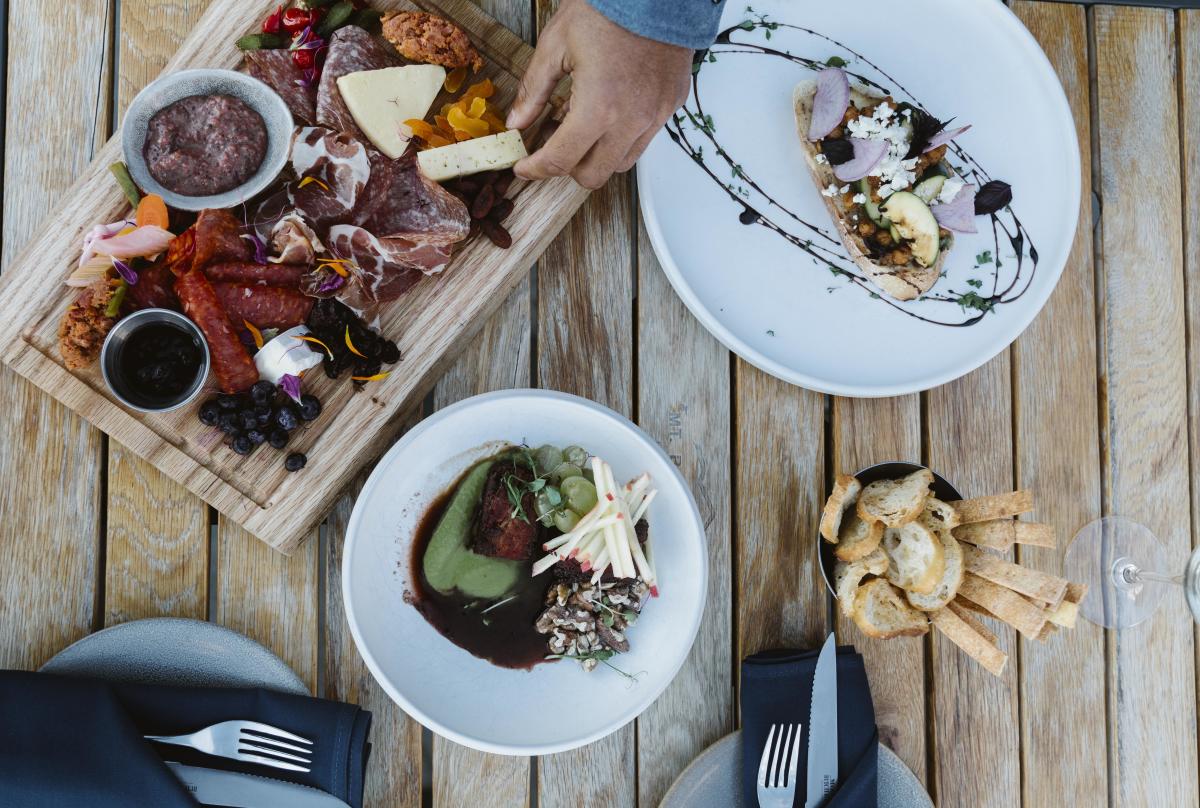 The Modest Butcher Restaurant. Photo by: Mirae Campbell (@miraecampbell)
Stay on the shores of Okanagan Lake and explore world-class winery restaurants and top-notch fare at West Kelowna's best restaurants.
Hotel Package: Enjoy a gourmet 4-Course Dinner for Two at The Landing Kitchen + Bar & Stay in luxury in one of the fully-equipped suites nestled in the serenity of Gellatly Bay. The package price starts at $275.07 per night. Book Now >.
Pair with: 

South Kelowna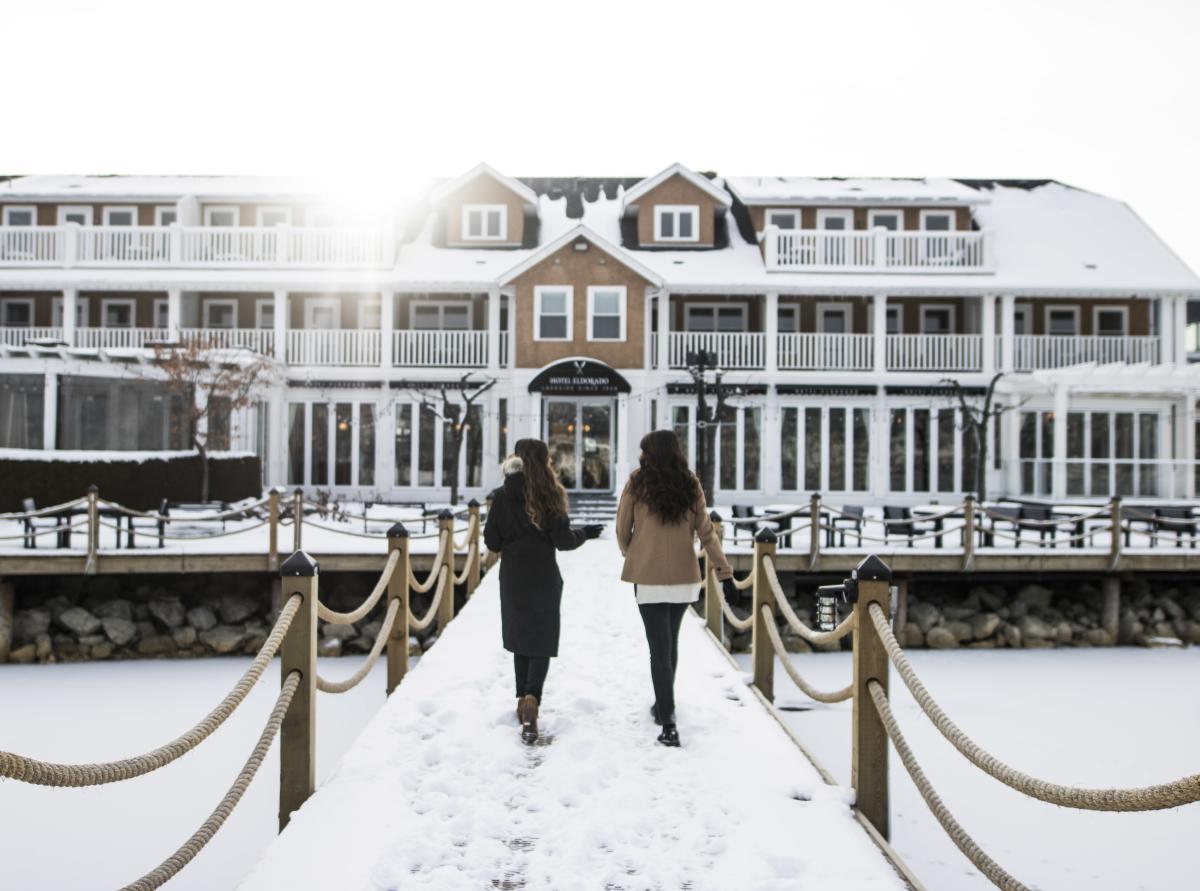 Eldorado Resort. Photo by: Meghan Reading.
From Pandosy Village to wineries on Kelowna's south bench, enjoy a meal lakeside or from panoramic views at a winery, and after enjoy a stroll along the waterfront boardwalk at the Eldorado Resort. 
Hotel Package: Enjoy a delectable dinner for two in the Lakeside Dining restaurant and take the elevator home to a mountain or lake view suite. The package price starts at $229 per night. Book Now >.
Pair with: 

Landmark & Mid-town Kelowna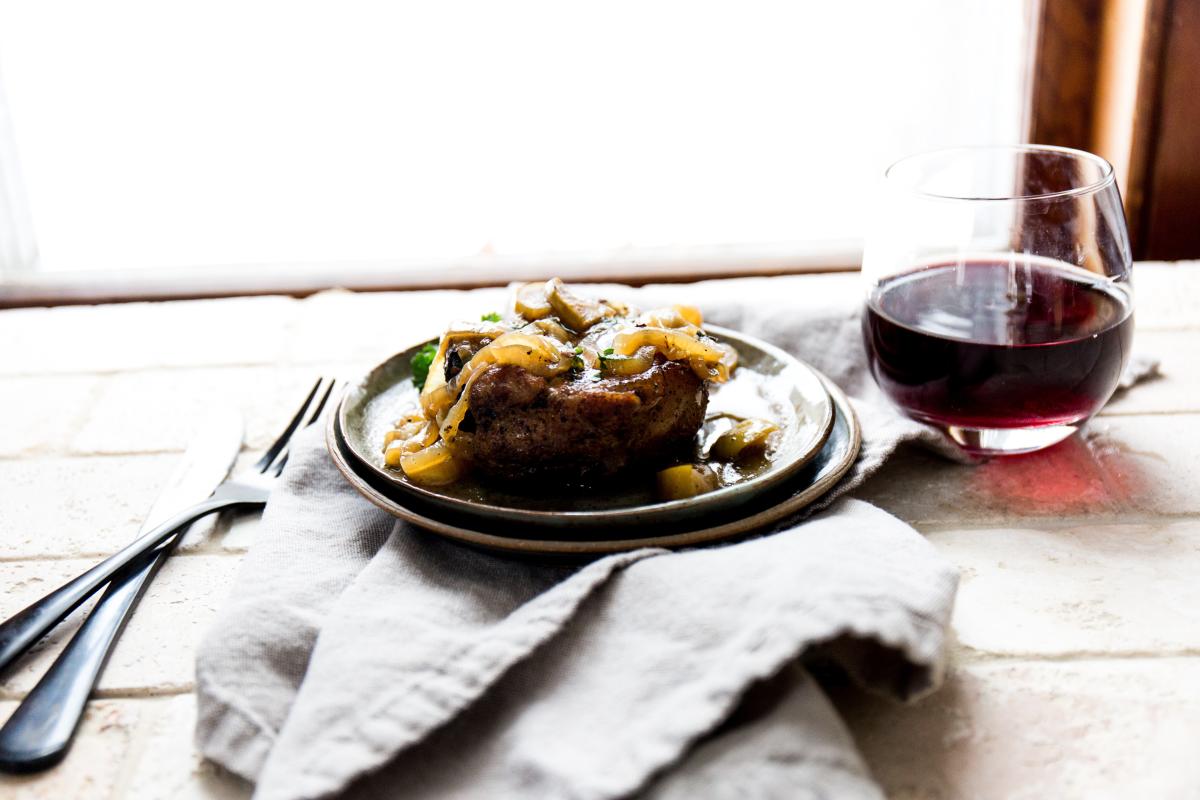 Smack in the middle of Kelowna, Landmark & Mid-town has a variety of restaurants, shopping, and easy access to everything. 
Hotel Package: The package includes a stay in a king room plus an option of a dinner for two ($80 value) or lunch for two ($60 value) to use at Vintner's Grill. The package price starts at $199 per night. Book Now >.
Pair with: