Throughout 2022, we'll be connecting with Kelowna and area residents to discover more about the people who call this region home, to learn about their favourite places, and to find out how tourism impacts their lives, while also highlighting the benefits a strong tourism sector creates for Kelowna and its surrounding communities.
Follow along to learn more about Kelowna from those who know it best—locals.

Jorden and David Doody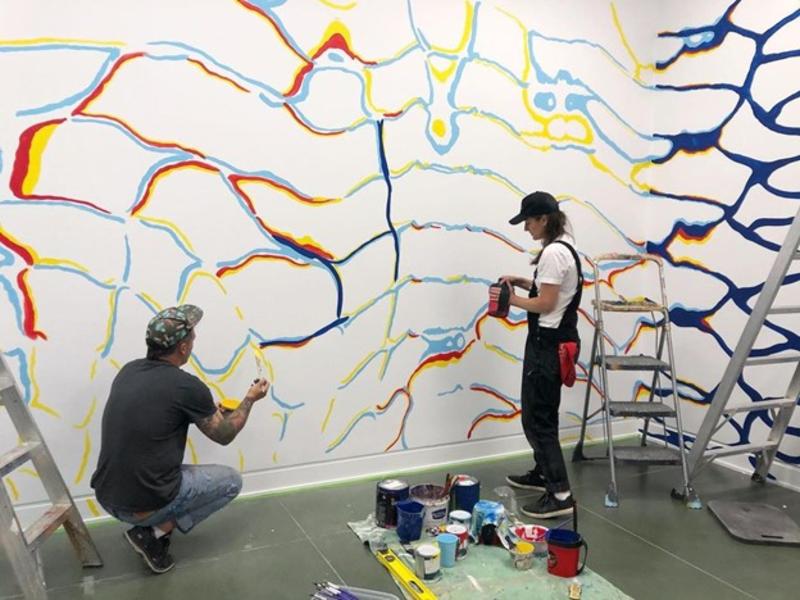 Jorden and David working together on a 2020 exhibition piece at the Kelowna Art Gallery. Image credit: David Doody (@capitan_davdi)
It wasn't art that originally brought Kelowna's dynamic duo, Jorden and David Doody, together—the pair actually met while working at the Eldorado Resort properties, Hotel Eldorado and Manteo Resort, back in 2001. More than 20 years later, the talented visual artists—who are also married with two kids—remain "dedicated to cultivating contemporary art in the Okanagan."
Both artists are long-time Kelowna residents—Jorden grew up in the city while David moved here as a teen in the '90s. Before tapping into her artistic side, Jorden was focused on sports and even played as goalkeeper for Team BC. David, too, relished an active lifestyle, spending most of his free time outdoors, snowboarding at nearby Big White. He says his art career kicked off when he started designing snowboard graphics to pay for his season's passes.
In 2008, the pair graduated from UBC Okanagan's (UBCO) Faculty of Creative and Critical Studies, where they now both teach, and then spent time in Vancouver and Montreal before moving back to Kelowna in 2017.
"We love the natural beauty of the Okanagan Valley, it's so inspiring," the pair notes. "The wine is good, too!"
Image credit: Facebook
Today, the Doodys are a vital part of Kelowna's creative sector, which according to the City of Kelowna's 2019 economic impact assessment report more than doubled in size from 2009 to 2018 and at the time, had a direct economic output of $339 million. In addition to teaching, both Jorden and David are busy with the Uptown Mural Project, which they founded in 2019 alongside the Uptown Rutland Business Association. Although they don't work directly in the tourism industry, they note that everyone in the region is connected to the industry somehow.
"My first job was working at the tourism information centre," says Jorden. "Kelowna thrives in the summer…we definitely know how to throw a good party."
When asked about the value that tourism brings to Kelowna and its surrounding communities, David notes: "There is always room for creativity and support for local artists to help produce unique and celebratory works of art."
"The more support the locals get [from tourism], the healthier lifestyle we can maintain," they add.
"Shopping local farms and investing in our environment is essential for keeping this community beautiful, safe, and clean."
The dynamic pieces of art that the Doodys create and facilitate through their various projects are appreciated by locals and visitors alike. Although arts and culture are not a primary driver of tourism to the Central Okanagan, the economic and social impacts they create are vital to the local community, including the tourism industry. In its 2019 economic impact assessment, the City of Kelowna estimated that Kelowna's creative sector, pre-pandemic, supported $40 million of tourist spending and 650 full-time equivalent jobs in the tourism sector.
With endless inspiration provided by Kelowna's four-season playground, there is no doubt that Jorden and David Doody will be brightening up Kelowna's art scene, and its buildings, for many years to come.
Jorden and David working on one of their latest mural projects, Sumac Ridge Estate Winery in Summerland, BC. Image credit: Facebook
Here are a few of the Doodys favourite spots that they think every person travelling to Kelowna should enjoy:
"Firstly, we would definitely encourage you to check out the new murals in Rutland (and get the #exploreKelowna Uptown Rutland Murals mobile pass). You can even take a free walking tour of the murals this summer!"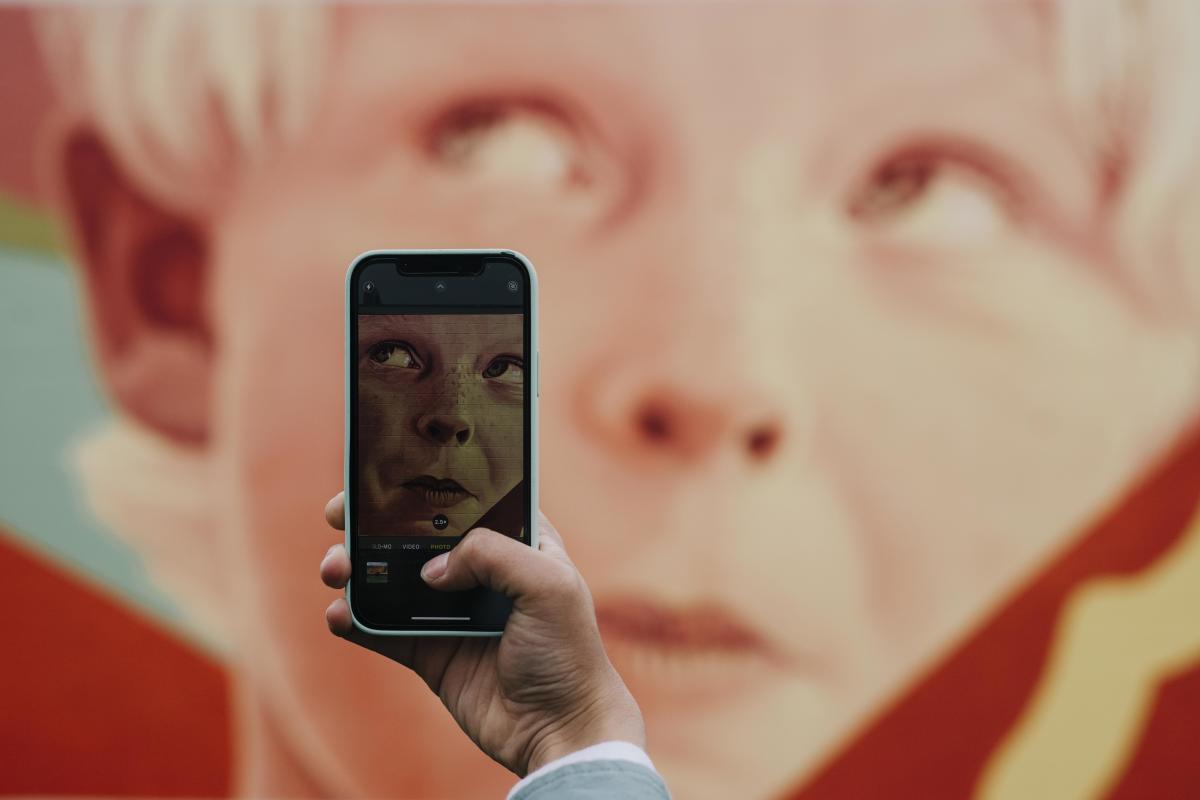 Mural by Kevin Ledo. Image credit: Nathaniel Atakora Martin - @nathanielatakora
"Secondly, go to the Kelowna Art Gallery to see "From Warhol to Banksy," which runs until October 16, 2022."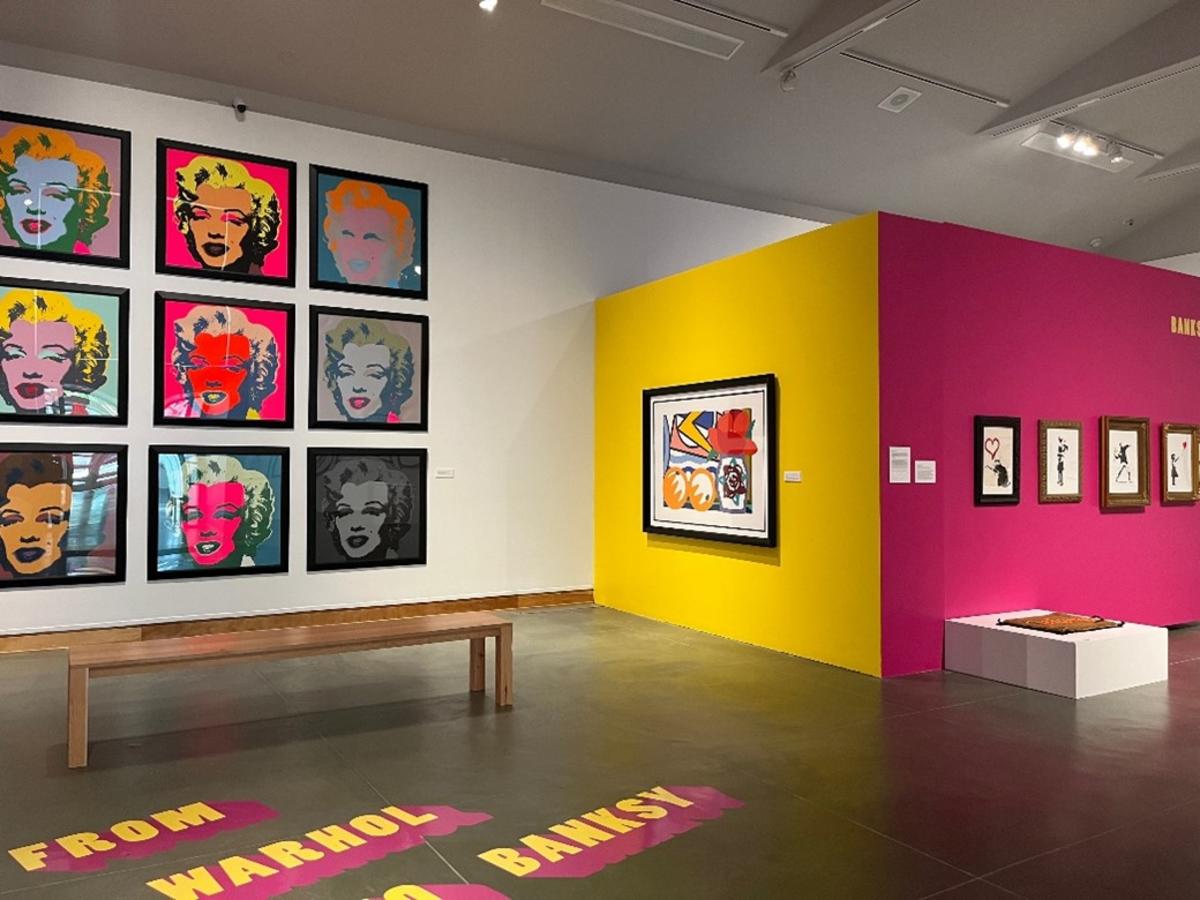 Image credit: Sara Correa
"Thirdly, get to know the history of the region by visiting the Okanagan Heritage Museum, it's really awesome!"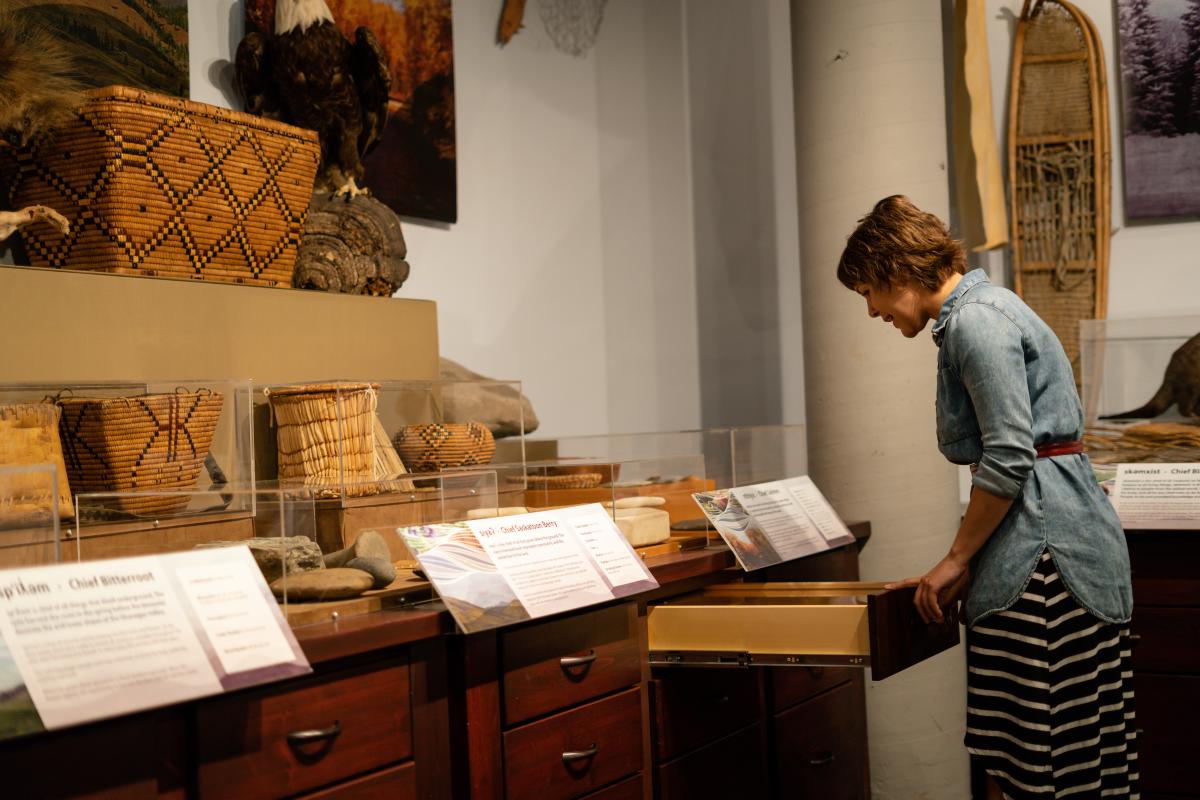 syilx/Okanagan gallery at the Okanagan Heritage Museum. Image credit: Kelowna Museums, @kelowna_museums

View more of what Jorden and David love about Kelowna